Did you know you can order Easter meals online? Check out all of the delicious gourmet Easter meals you can have delivered to your door or sent to someone you love.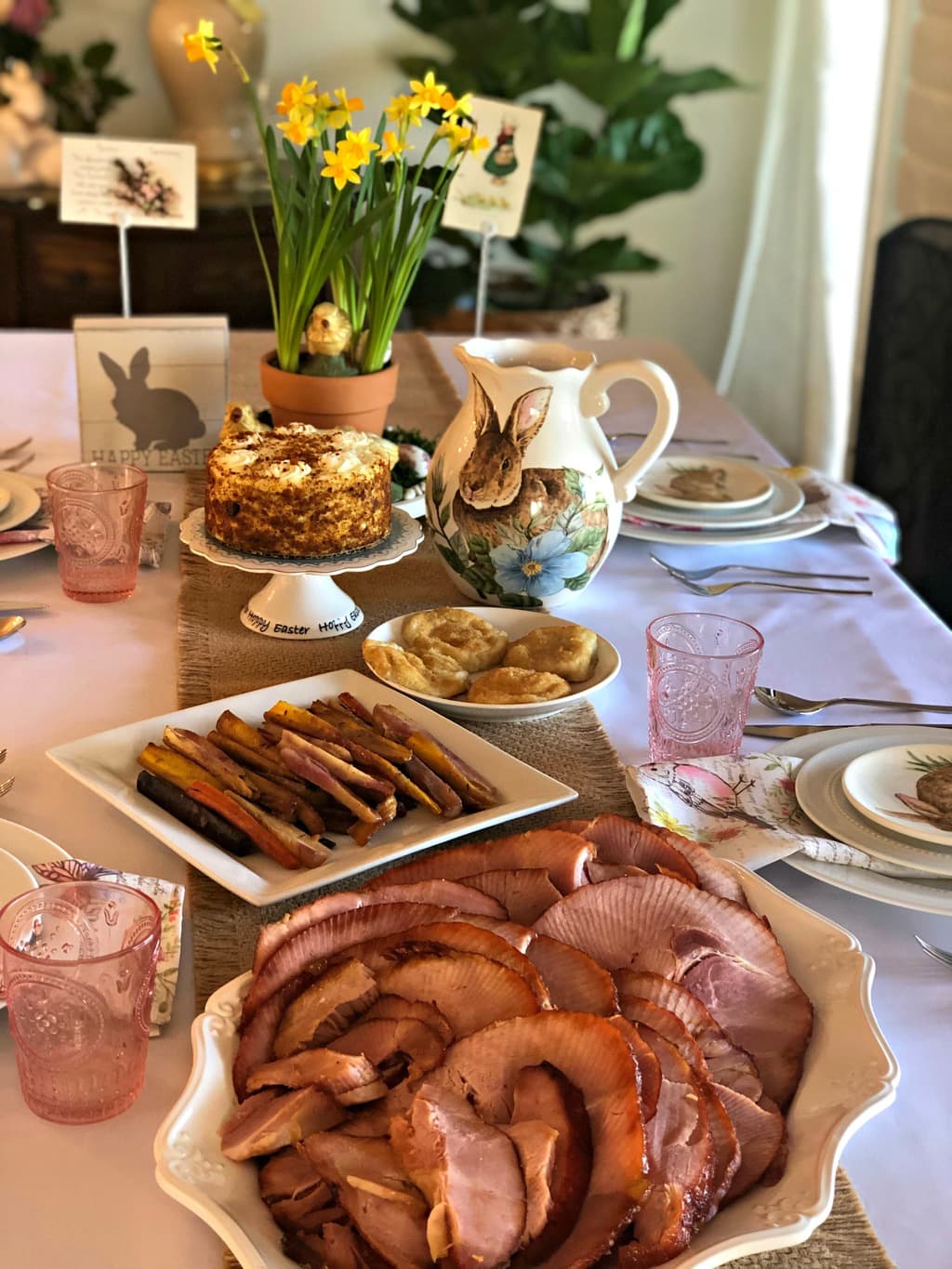 This post contains affiliate links which means I may earn a small referral commission at no additional cost to you if you shop using our links.
My family got to enjoy an early Easter Ham dinner delivery from Omaha Steaks. One of our friends needed cheering up after losing their family pet (so sad). We shared our wonderful meal with their family ahead of the holiday. It made me realize that sending a meal from Omaha Steaks is the perfect way to let someone know you care. One of the benefits is that the recipient can enjoy the meal whenever they want to and not worry about having too many meals sent at once that may go to waste. The next time you want to bring a meal, consider having one sent from Omaha Steaks. Their slow cooker meals and skillet meals are so delicious and can go from freezer to table quickly.
We are sharing with you early so that you have time to order an Easter meal online and have a delicious ham dinner delivered straight to your door in time for Easter. Just heat and serve and enjoy a meal you will be proud of. Plus you will enjoy more time with your guests.
Omaha Steaks sent me a beautiful 8 lb. Spiral-Sliced Ham dinner with two sides and the most delicious dessert!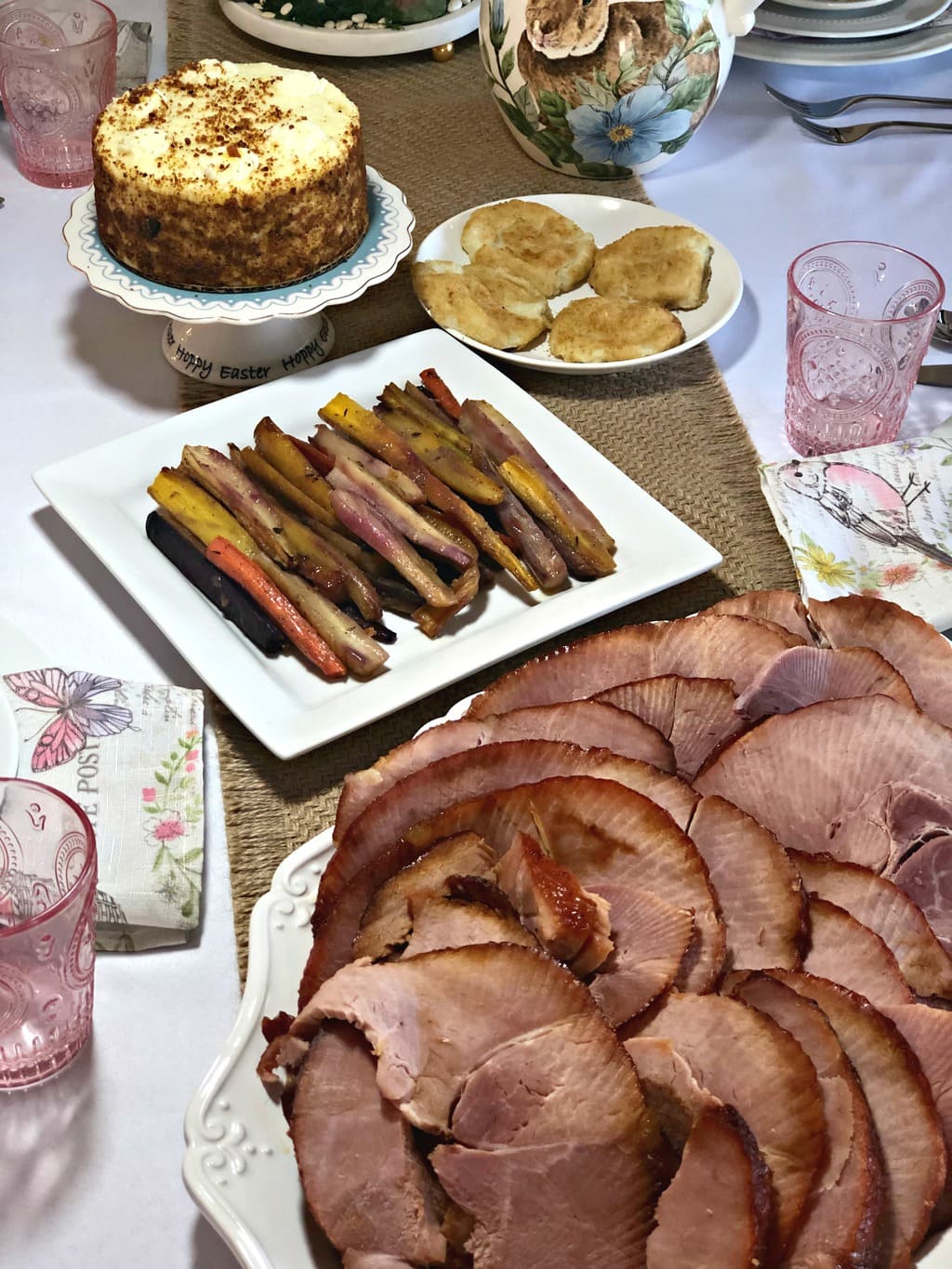 Now that we are empty-nesters and both of our children are married, we must share them with their in-laws. Sometimes we get to celebrate with them and other times we have to be ok with the pop-in visit. We have learned to be flexible. One of my favorite benefits of having Omaha Steaks in the freezer is that we can cook just what we need, save the rest, and be flexible when plans change.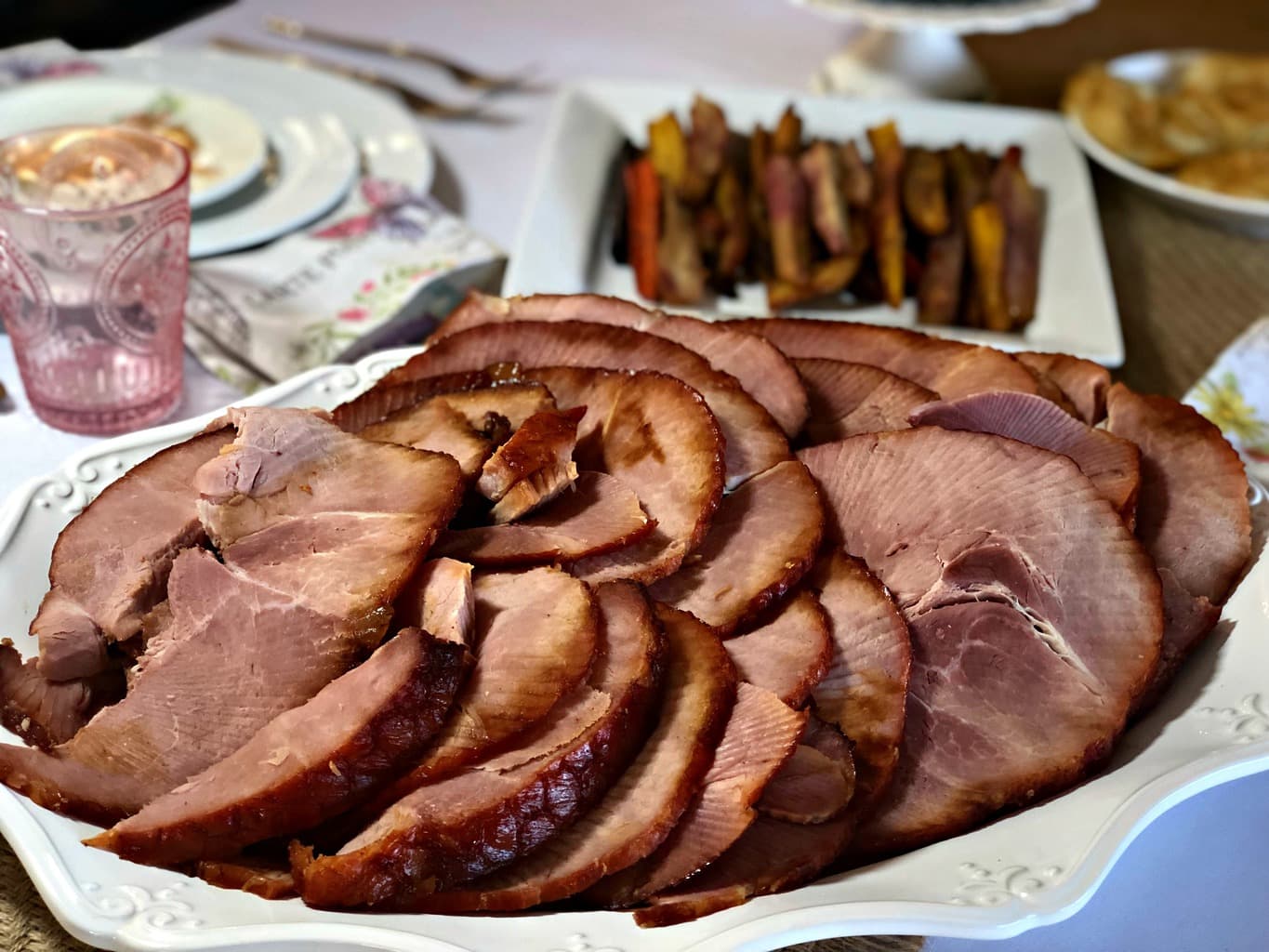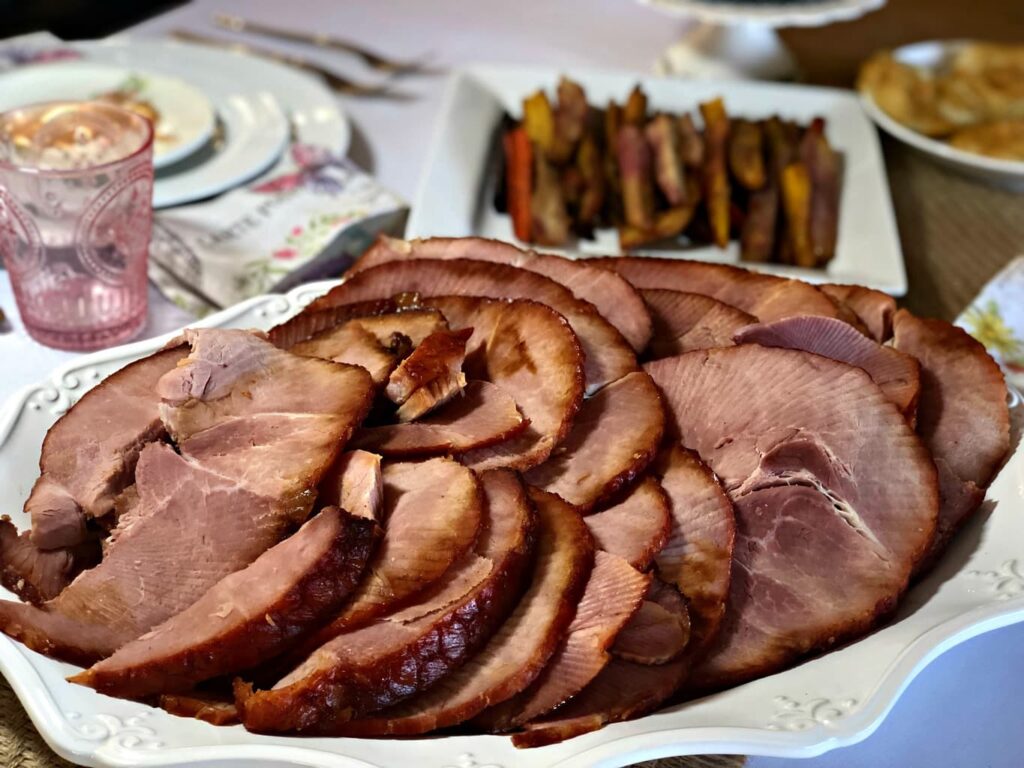 Omaha Steaks has many ways to customized your Easter meal.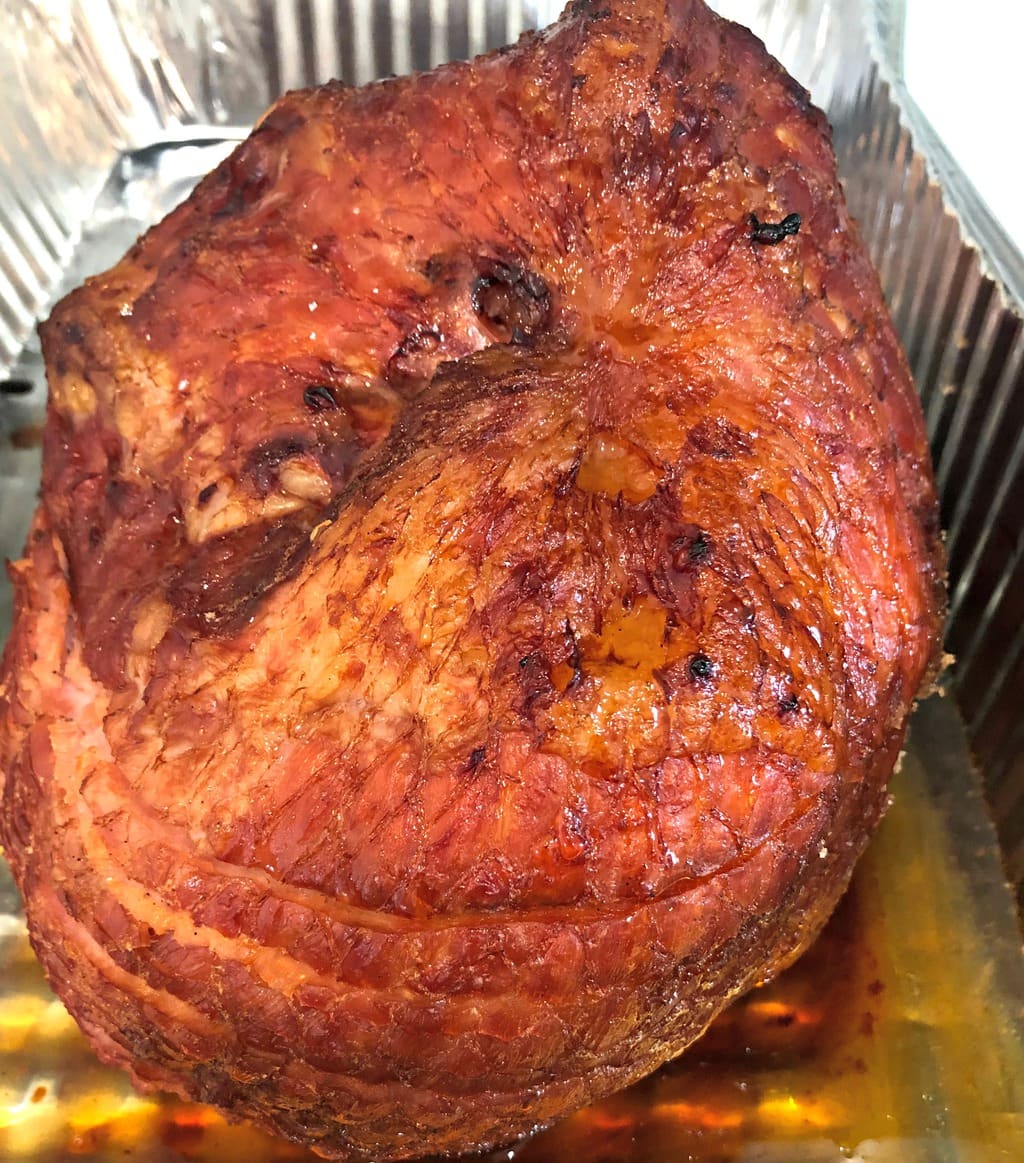 The Spiral-Sliced Ham was as juicy and tender and every bit as delicious as the steaks I have tried from Omaha Steaks. All you do is defrost in the refrigerator for 24 – 48 hours and then heat in the oven. It is already fully cooked and sliced. The ham was perfect after I followed the easy directions for heating it up, plus the ham comes pre-sliced which really makes plating it so easy. I was proud to serve it!
The ham arrived carefully packaged in a cooler with dry ice along with the rest of the sides and the carrot cake. The cake was so carefully packaged that not a crumb was out of place.
Glazed Rainbow Carrots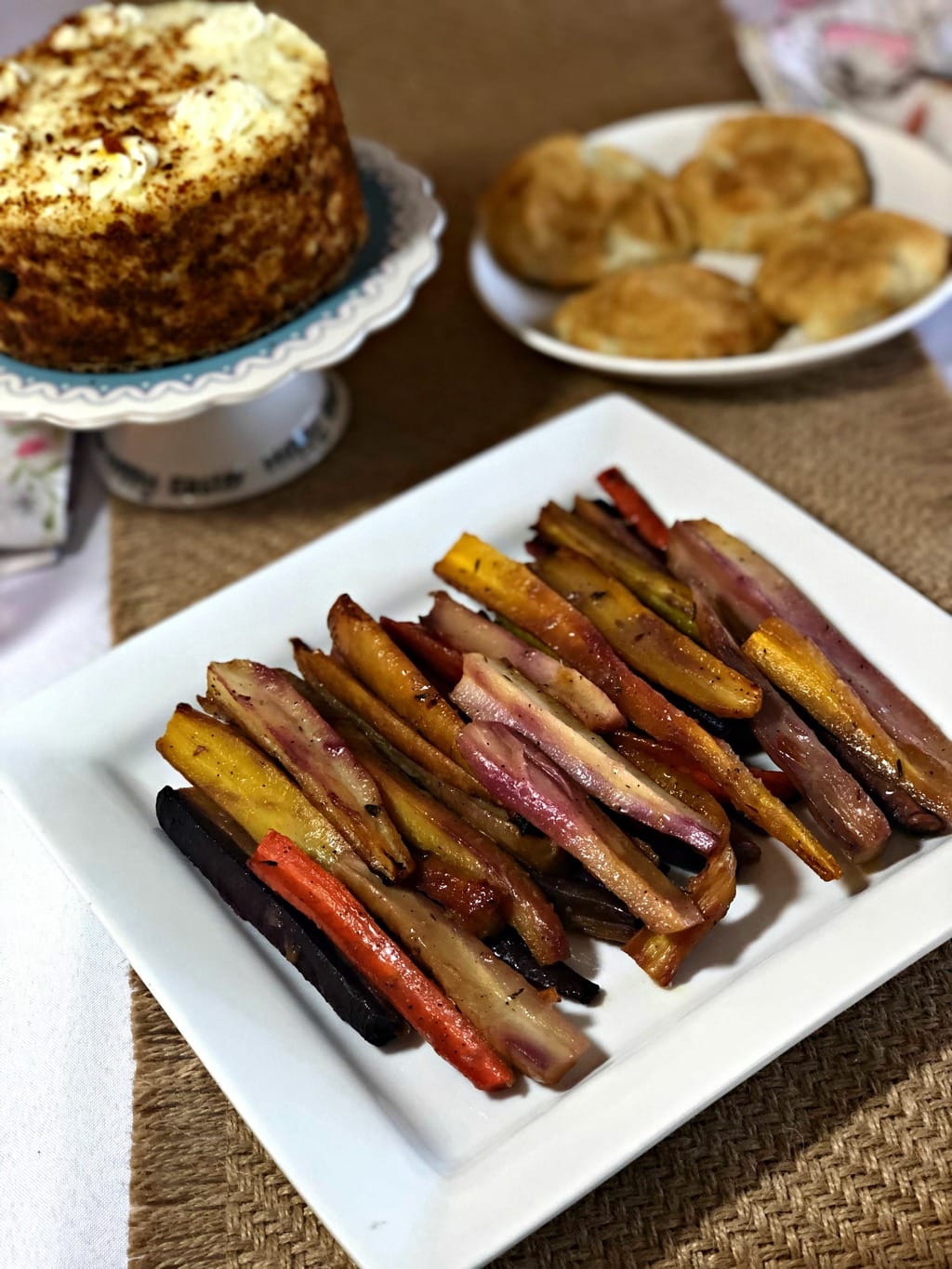 The roasted carrots were also a feast for the eyes with their beautiful purple, yellow, and orange colors. They come with a brown butter glaze, lightly herbed with garlic and sage. You just heat them in the oven in the package they come in. They are one-step easy and ready in minutes. The roasted carrots pair so well with the ham.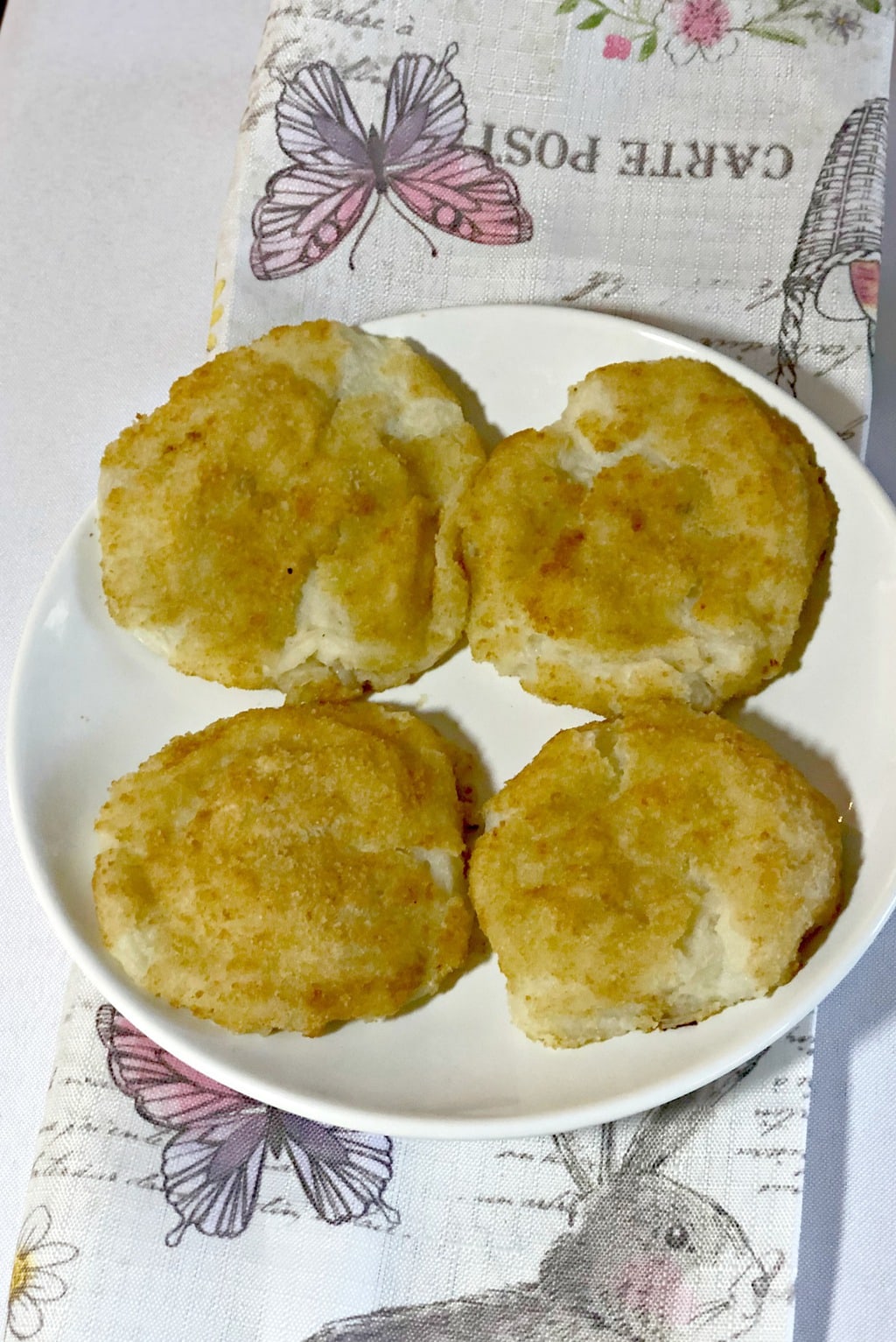 These Potatoes au Gratin make a tasty side dish! Just heat them in their container and you will enjoy creamy shredded potatoes in a light breading prebrowned to a delicate golden brown. They are big and filling.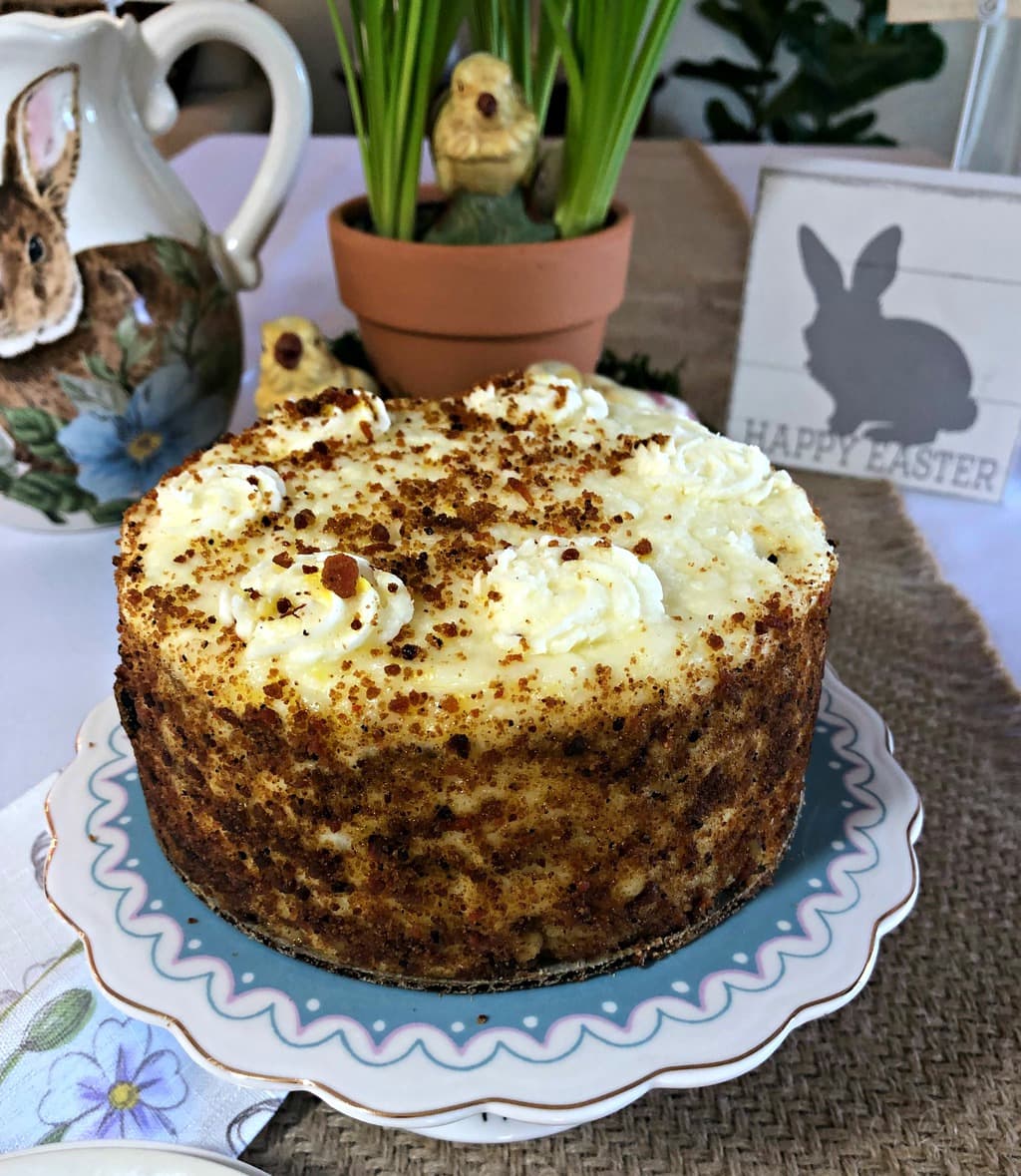 Two-Layer Carrot Cake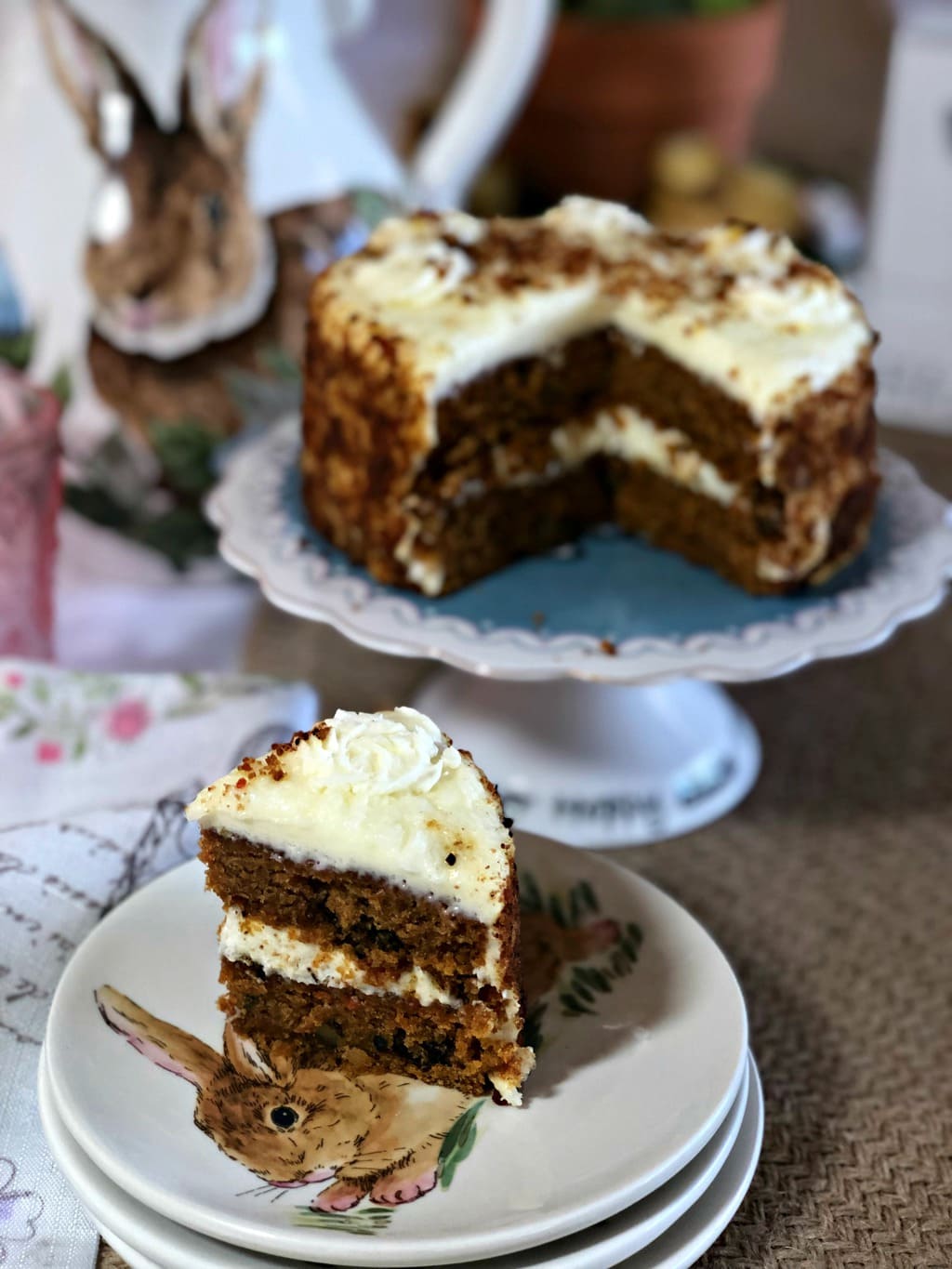 This may just be the best carrot cake I have ever tasted, especially the carrots, cinnamon, walnut, and cream cheese frosting. The frosting is hand-piped around the top and it is so pretty too! You can tell that only the finest ingredients were used. No cooking required, just thaw and serve! This would be a perfect cake to send for a birthday too!
If you want to enjoy a traditional and delicious Easter meal and also enjoy more time with your loved ones, Omaha Steaks can deliver a custom meal right to your door. No trips to the store, no worries about your ham not being ready on time or cooked properly, plus you can select your favorite sides and desserts too.
Because our family was small, I've tried the grocery store options and local restaurant options and this Easter meal from Omaha Steaks was so much better – not even close. If you are familiar with the quality of the food from Omaha Steaks, you already know the care they put into sending the very best.
You will see on the Omaha Steaks website that there are options for smaller families with 4 servings, 6 servings or for 8 people. In addition to the three different ham options, you will also find Chateaubriand Roast and Lamb selections. Plus you can customize the number of sides including Whipped Sweet Potatoes, Asparagus Spears with Hollandaise Sauce, Brussels Sprouts with Shallots and Bacon and more. Dessert choices include Two-Layer Carrot Cake, Pineapple Upside-Down Cake, Gourmet Cheesecake Sampler and more. You can build your own combos.
Order today and choose your delivery date for your delicious Easter meal. It doesn't get any easier!
For more delicious options, check out these Omaha Steaks selections our family has enjoyed:
Easy Appetizers for a Party from Omaha Steaks
The Omaha Cut Ribeye from Omaha Steaks
Boneless Chicken Breasts from Omaha Steaks
Argentinian Shrimp from World Port Seafood/Omaha Steaks
Butcher's Breakfast – one-pan skillet breakfasts
My Thanksgiving Meal Delivered from Omaha Steaks
Here is one of my most popular posts: Money-Saving Tips for Omaha Steaks
Omaha Steaks has a 100% guarantee and they stand behind every item on their menu with no questions asked. You can order from them with complete confidence knowing that they will deliver the highest quality food to you in the safest way possible.
Omaha Steaks is also very community-minded and supports many local and national charities. They also provide products and discounts to the military which as a veteran, is near and dear to my heart.
PIN It to Save It!