What is the best way to order Thanksgiving dinner delivery? With rising food costs and the busyness of the season, take a look at ordering a complete Thanksgiving dinner delivered to your door or just parts of it. I can tell you that our dinner was perfect. Recently, my family got to enjoy an early Thanksgiving dinner delivery from Omaha Steaks.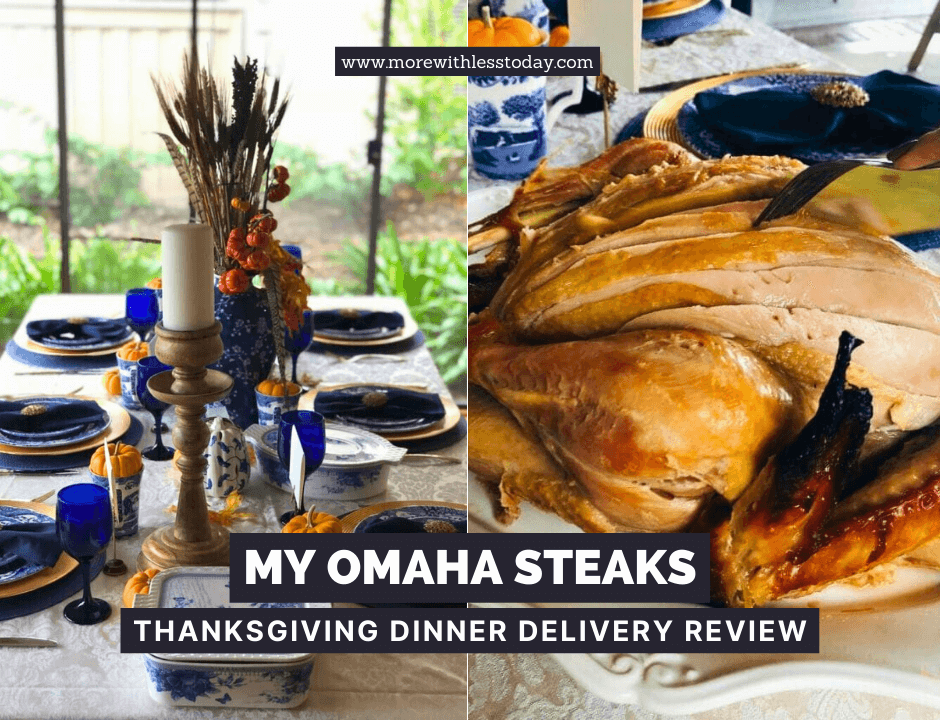 Our family has a lot to be thankful for. My regular readers may remember that both my daughter and my son got married within a few months of each other (yes, wow!) and now I am a new empty-nester and a new mother-in-law. We went from a family of four to a family of six. Now I have to share my kids with their in-laws during the holidays so some flexibility is needed.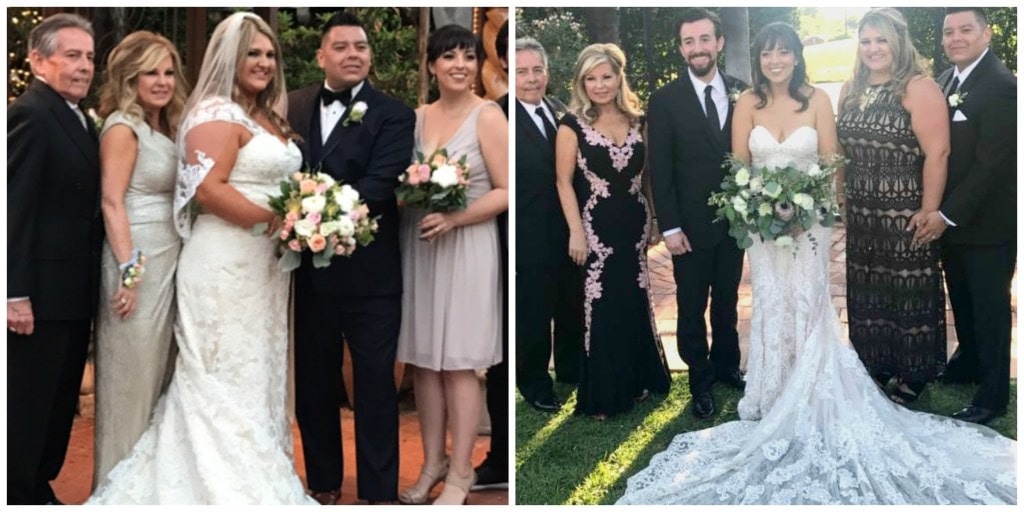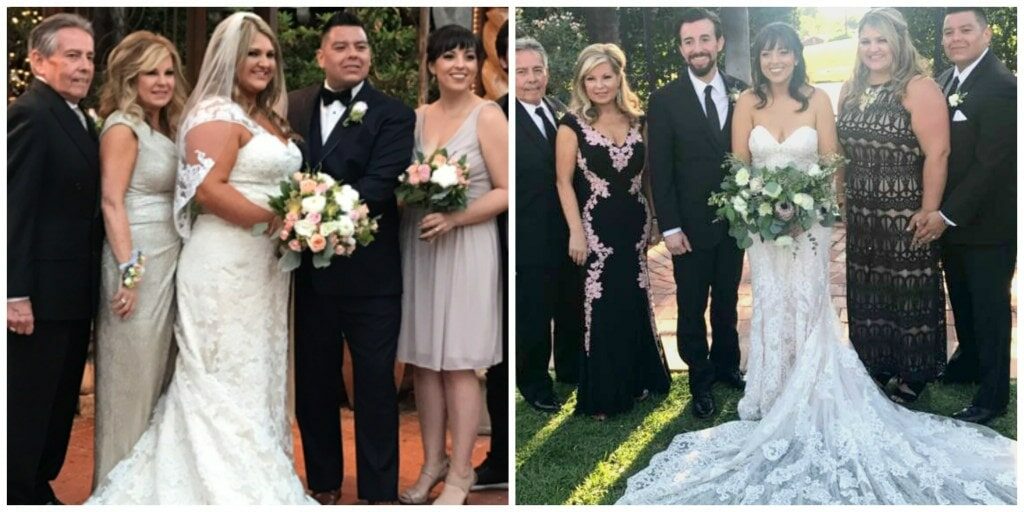 When I got out of the Army many years ago, I ventured out to California to see a friend I met while serving and I never went back to my home state of Connecticut. I have missed my family for almost every holiday and over the years, that has never changed. I would have to rally and put on a brave face when they would call me and I could hear the family celebrations in the background.
Now I have a new family and the holidays are feeling very special again.
Quick link to see all of the Thanksgiving meal delivery options from Omaha Steaks.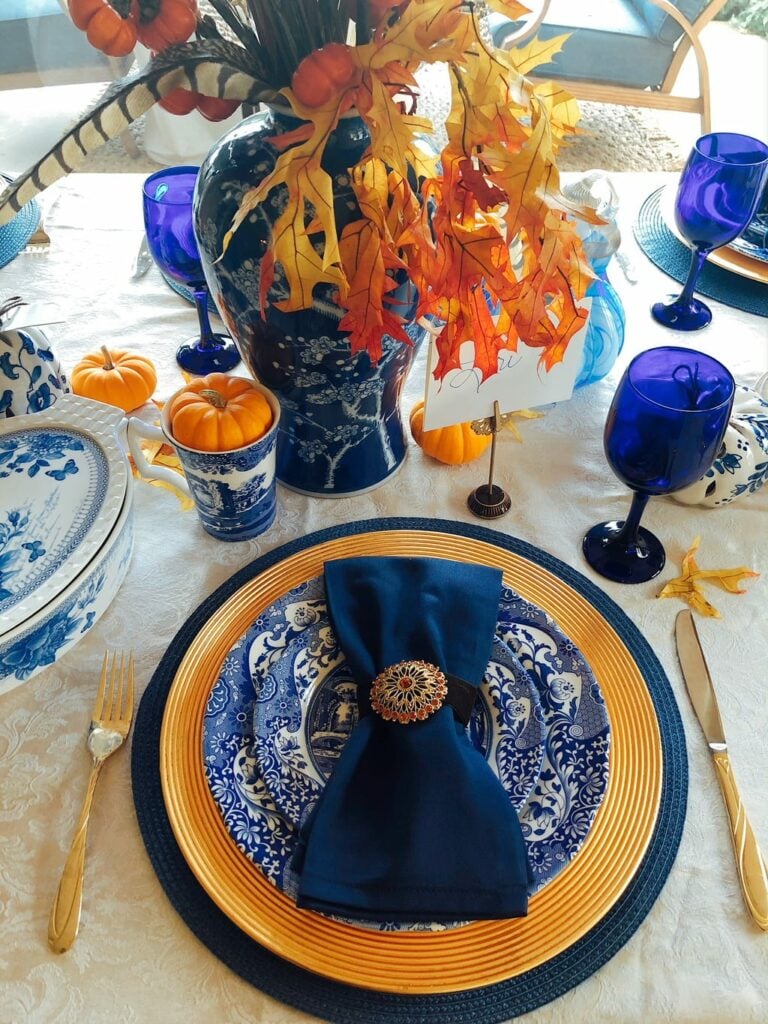 To make our early celebration extra special, I used my blue Spode dishes which remind me of my grandmother. I love how they look with the orange pumpkin decor.
Early Bird Offer!
You will get your choice of a Free 1.8 lb. Home-Style Roasted Turkey Breast or a Free 2.5 lb. Duroc Boneless Country Ham with your purchase of either Grand Thanksgiving Gathering or Thanksgiving Perfection Collection. Please select your choice of free gift when building your custom package.
Thanksgiving Dinner Delivery Review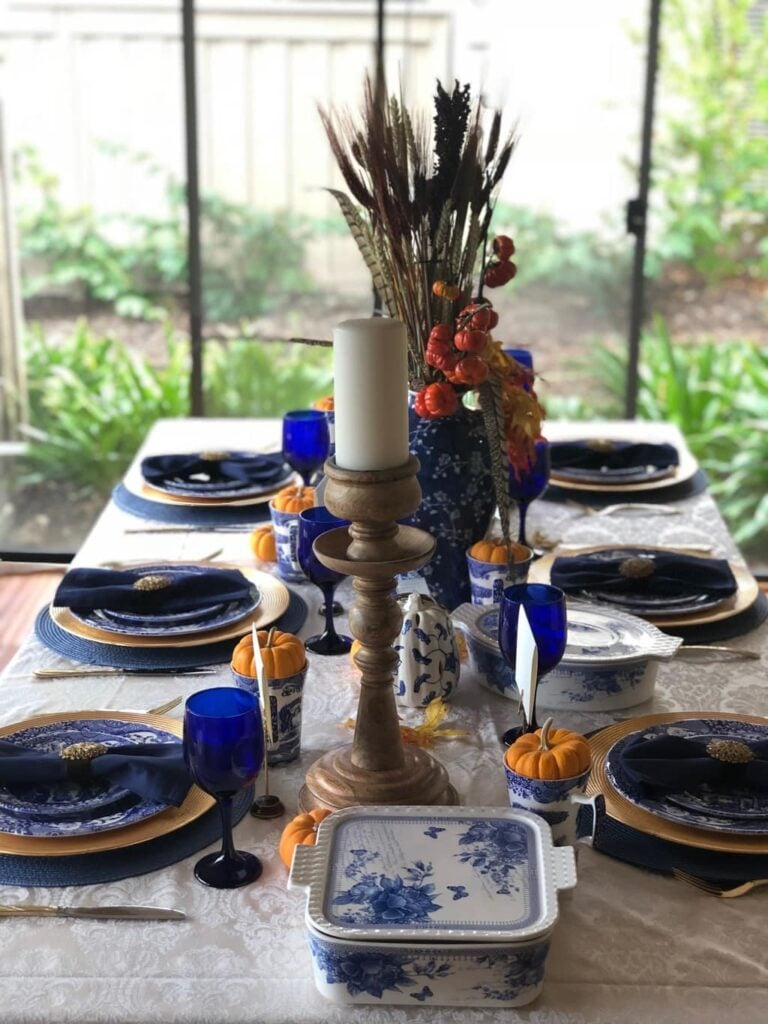 Team Turkey or Team Ham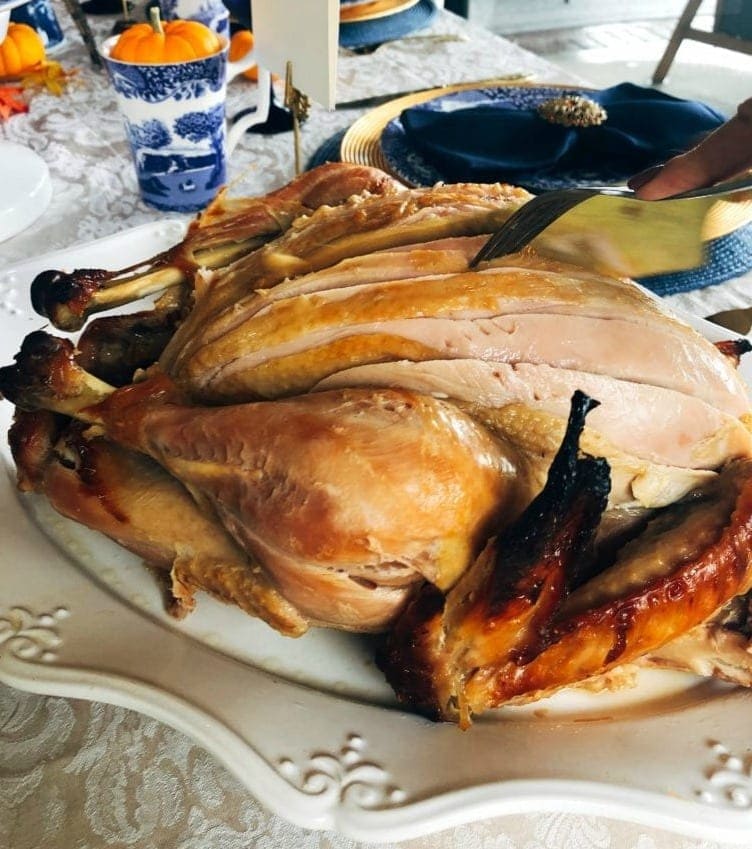 Omaha Steaks asked me if I wanted to be on Team Turkey or Team Ham to help get the word out about their already-cooked Thanksgiving meals and I chose to be on Team Turkey. I also customized my Thanksgiving turkey delivery by choosing my favorite sides and my favorite pie. I would love to try their Ham Feast for Christmas dinner. Do you serve ham or something other than turkey on Thanksgiving? I love hearing about family traditions!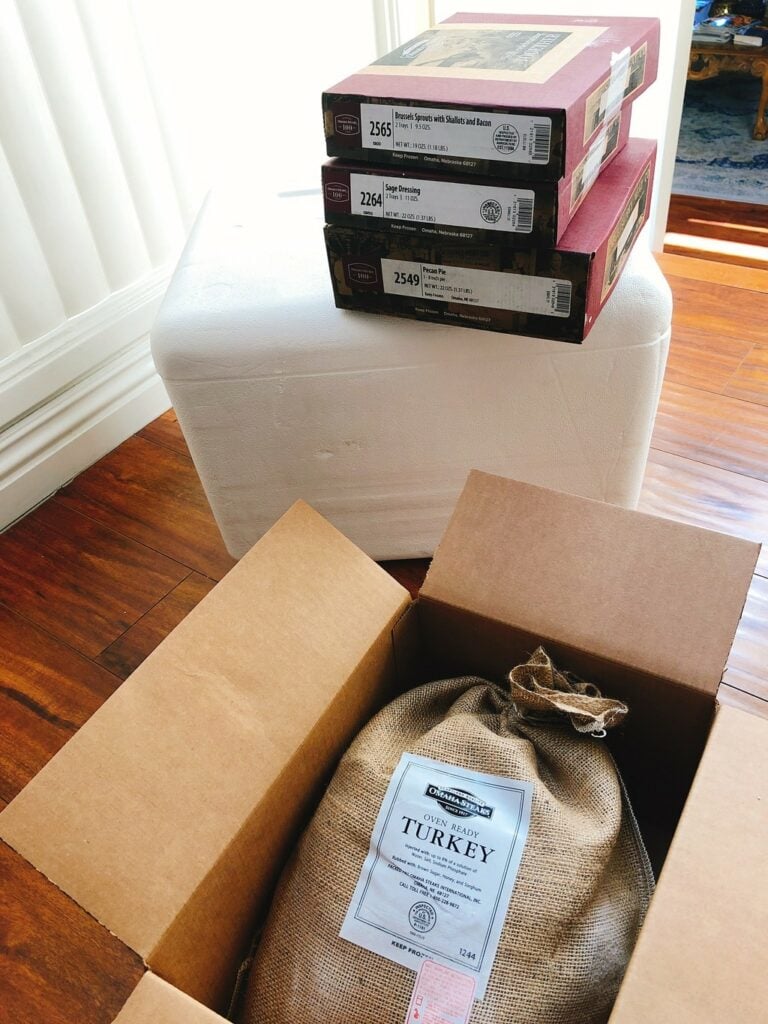 I got to test out the turkey home delivery and it is every bit as delicious as their Omaha steaks. Truth be told, cooking a turkey has always been a bit nerve-wracking for me and requires a lot of careful attentiveness. I would rather spend time with my family than in the kitchen any day.
I have a few favorite things I enjoy making at Thanksgiving like my cranberry dressing but to have a delicious already-cooked turkey ready to heat and eat is amazing and I am never going back to cooking a turkey myself.
The turkey comes carefully packaged in a cooler with dry ice along with the rest of the sides and the pie. They used bubble wrap too and everything arrived in perfect condition.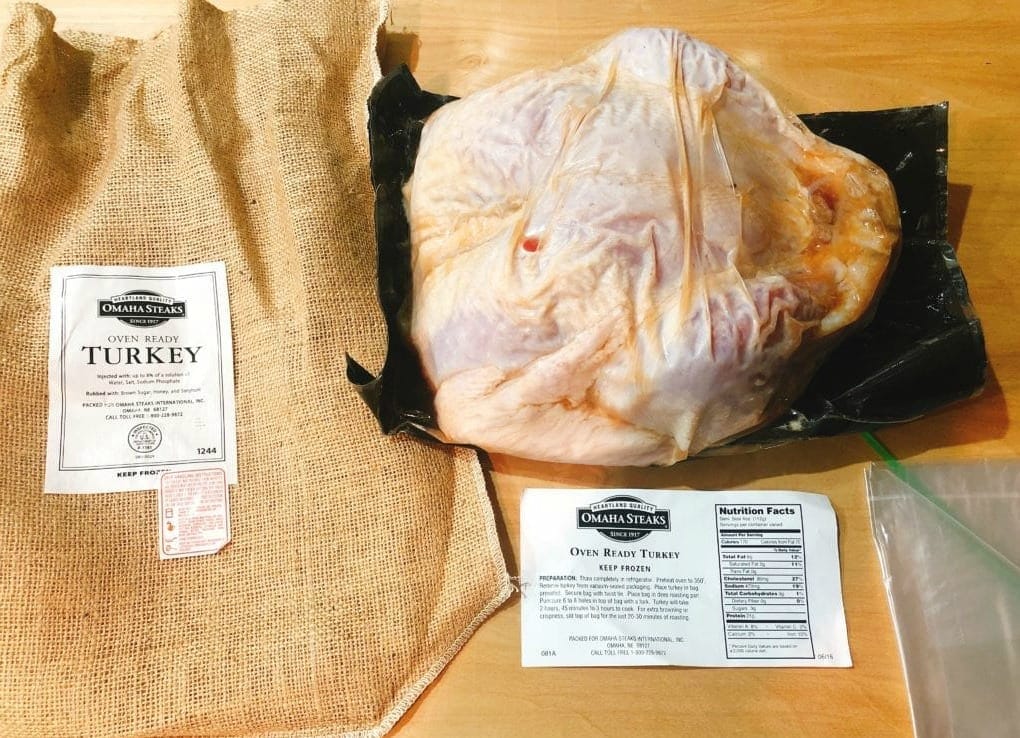 When you are ready, you put the turkey in the enclosed bag and tie it with the bag tie (also provided). They have thought of every detail.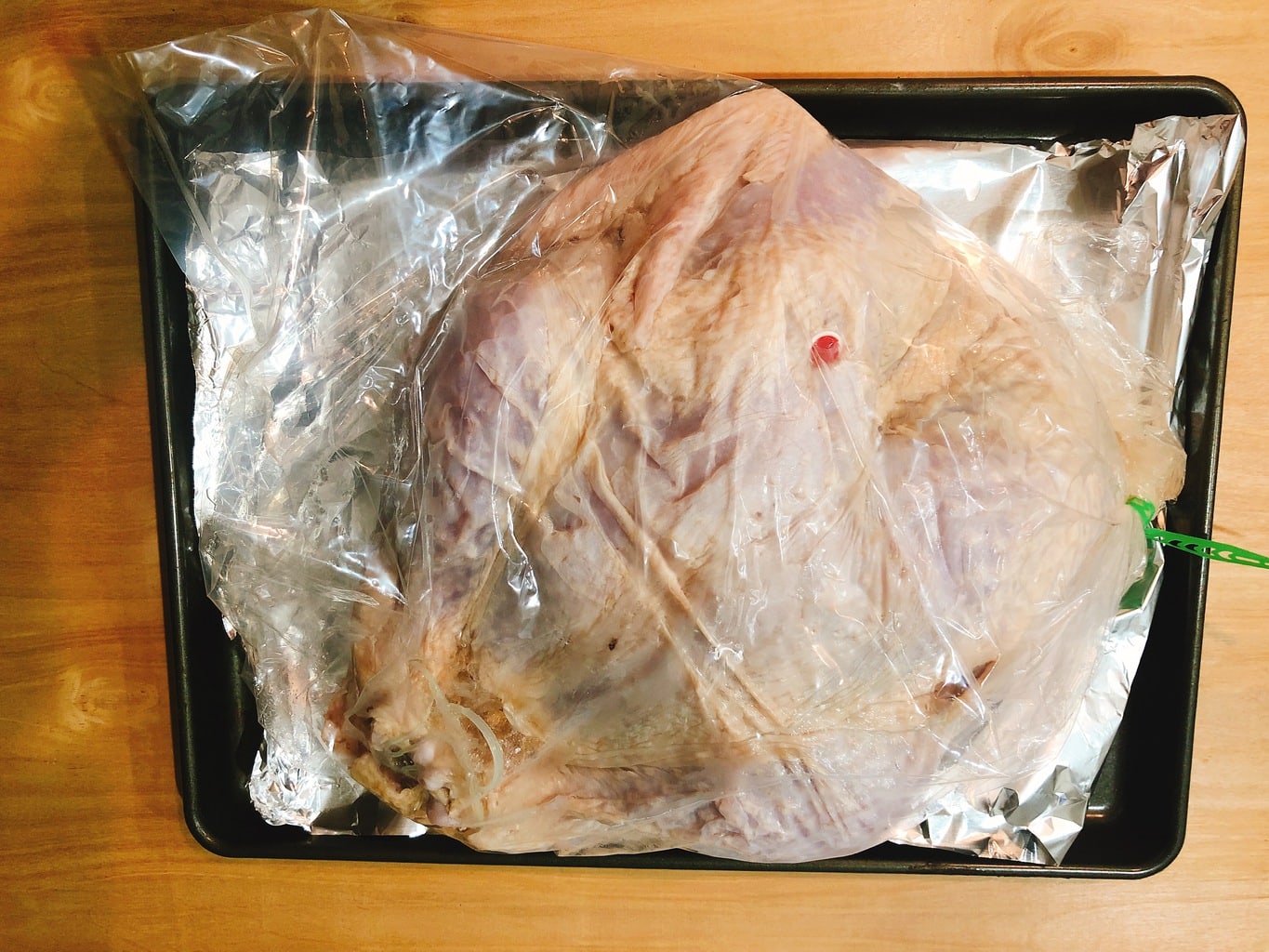 The turkey was baked to perfection. I was proud to serve it!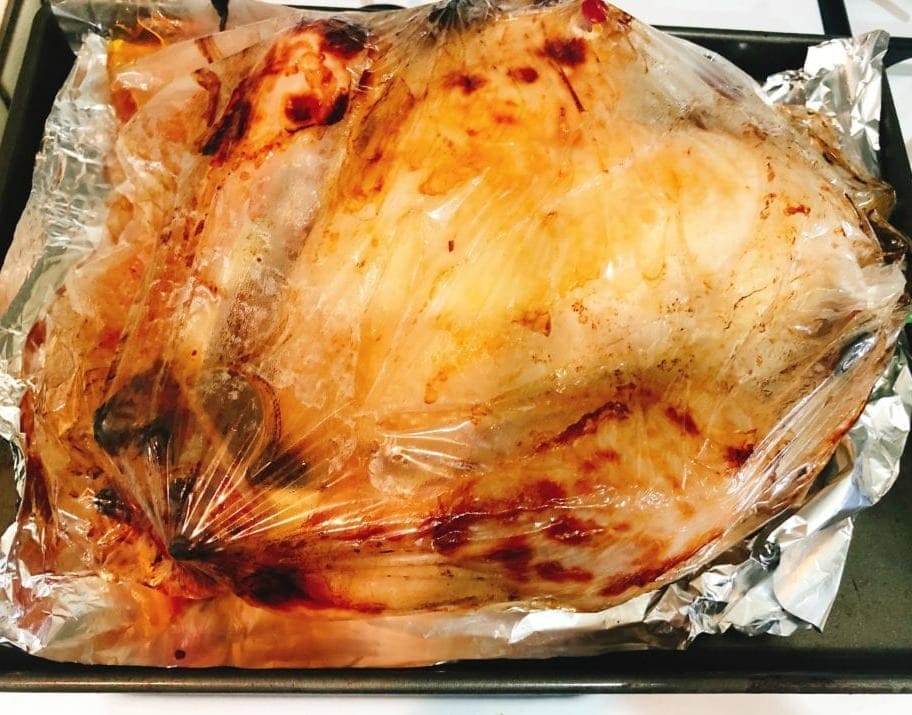 Thanksgiving Pie
The choice was all mine so I chose Sage Dressing and Brussel Sprouts with Shallots and Bacon. It may be a little untraditional but I chose Pecan Pie over Pumpkin Pie and no one complained. When you put together your Thanksgiving meal, you can choose as many sides and desserts as you would like and you can even be on Team Turkey AND Team Ham. There are so many options!
I wanted you to see how carefully they packaged the pie.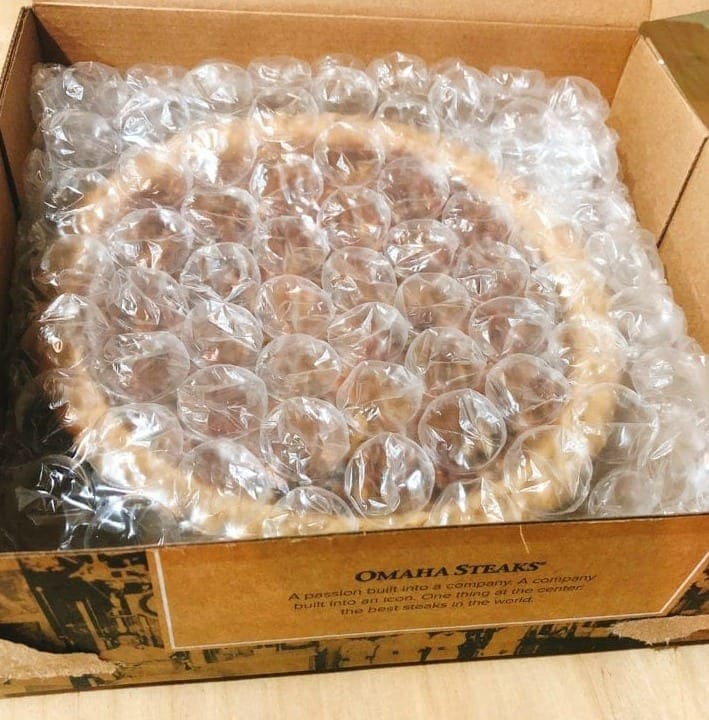 Who wants some Pecan Pie? What is your favorite pie with Thanksgiving dinner?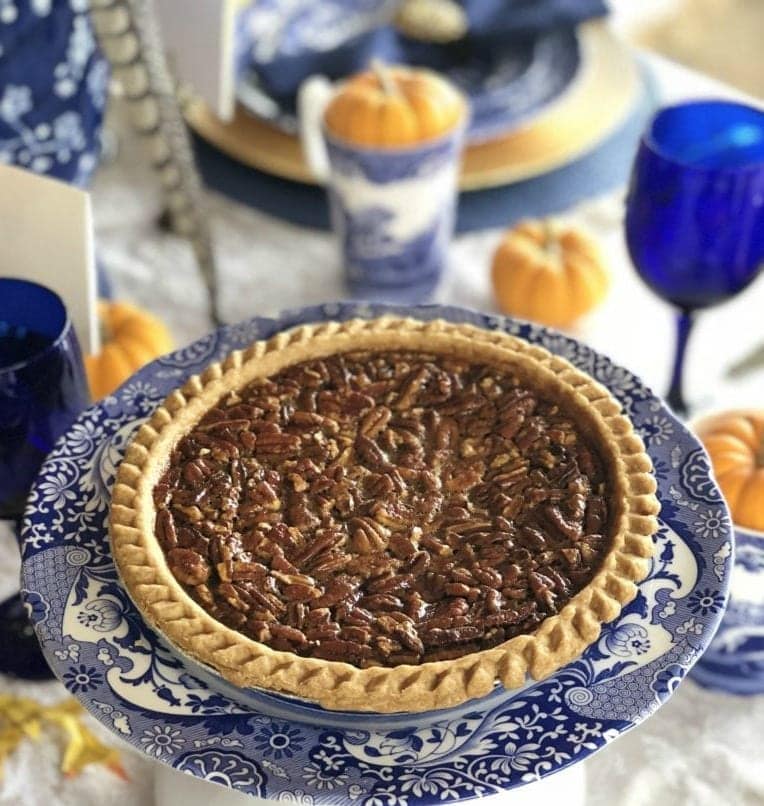 Side Dishes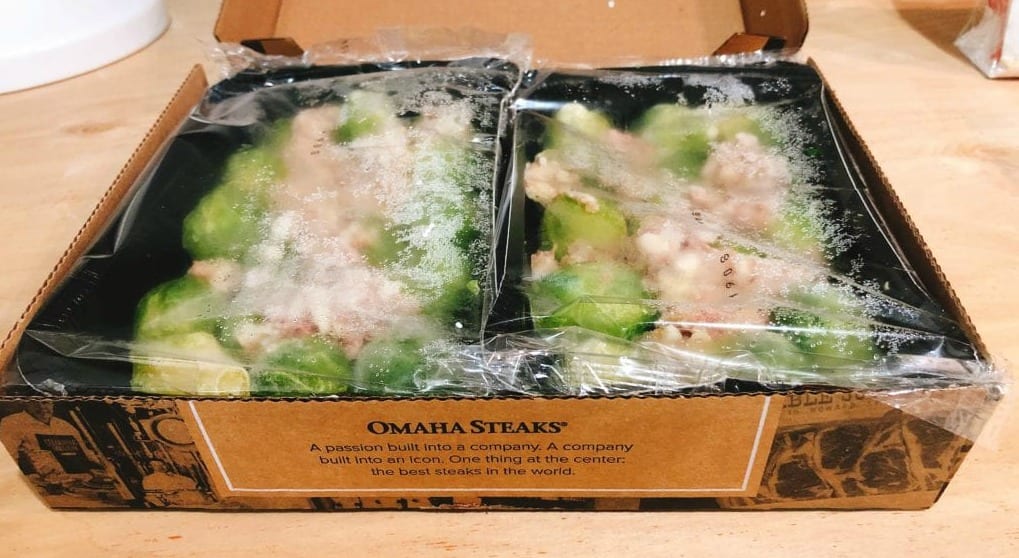 The side dishes come in oven-ready trays that you can just pop in the oven and bake.
They don't take up a lot of room so if you have a small oven like mine, everything fits.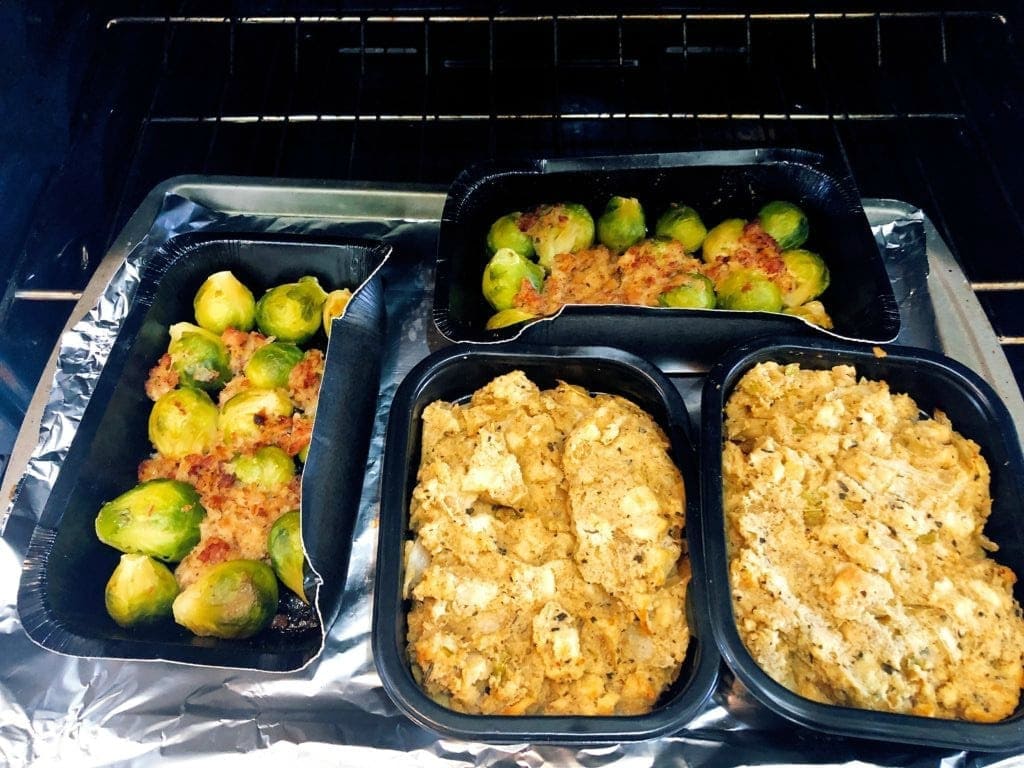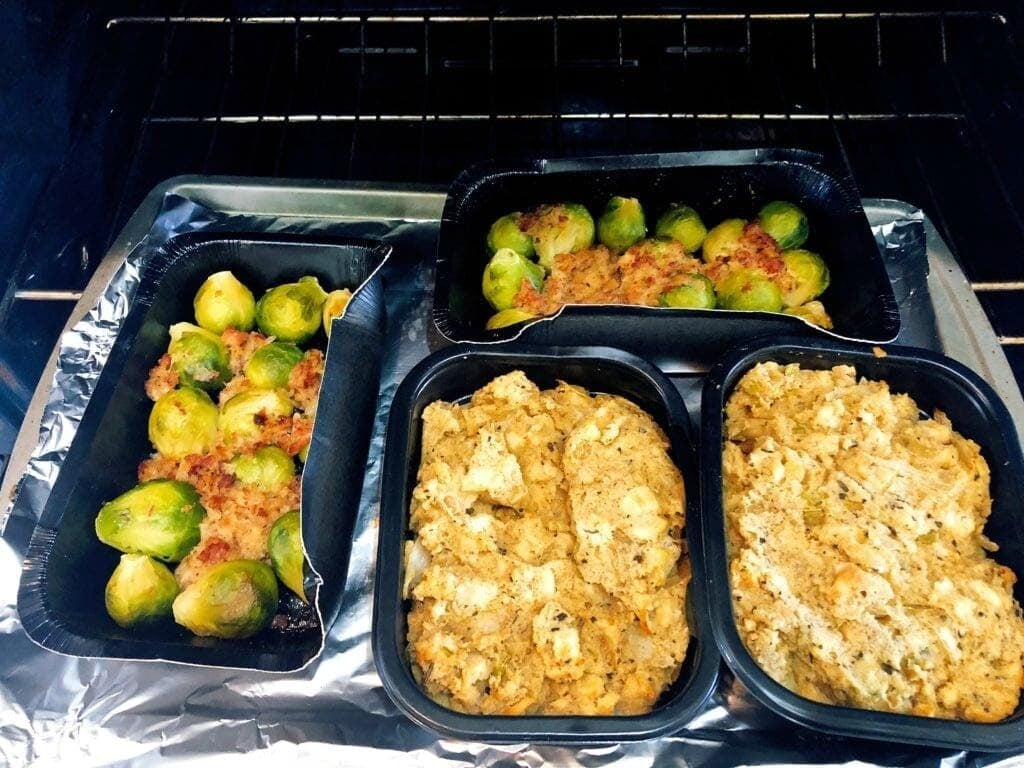 Once the sides were heated, I transferred them to my pretty casserole dishes. This process could not have been easier or less stressful!

This was the easiest and tastiest Thanksgiving dinner I have had!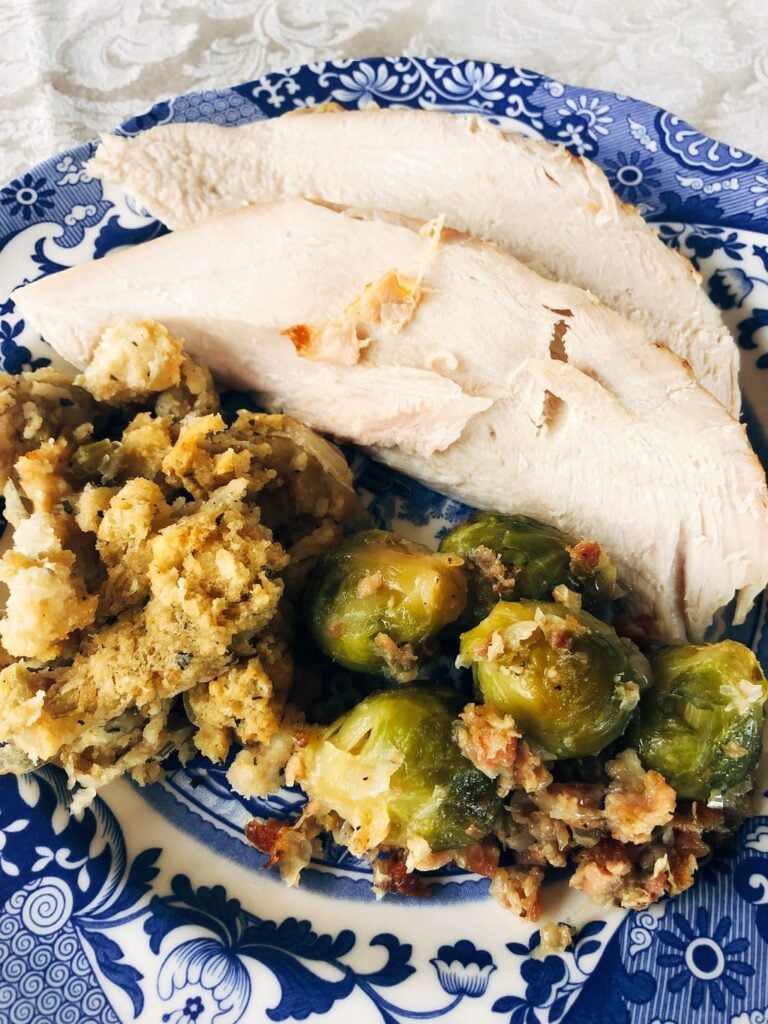 What Else to Order from Omaha Steaks
If you want to enjoy a traditional and delicious Thanksgiving meal this year and also enjoy more time with your loved ones, Omaha Steaks can deliver a custom meal right to your door. No trips to the store, no worries about your turkey not being ready on time or cooked properly, plus you can select your favorite sides and desserts too.
Because our family was small, I have tried the grocery store options and local restaurant options and this Thanksgiving meal from Omaha Steaks was so much better – not even close. If you are familiar with the quality of the food from Omaha Steaks, you already know the care they put into sending the very best.
You will see on the Omaha Steaks website that there are options for smaller families with 4 servings and for larger gatherings of 8 people. Plus you can customize the number of side dishes including Sage Dressing, Green Bean Casserole, Roasted Root Vegetables, Roasted Garlic Mashed Potatoes, and more.
You will also find Prime Rib and Chateaubriand options. Dessert choices include Pumpkin Pie, Pecan Pie, Sticky Toffee Pudding Cakes, and a Gourmet Cheesecake Sampler. You can build your own combos. Order today and choose your delivery date. It doesn't get any easier or more delicious!
I am partnered with Omaha Steaks and was compensated for sharing this information with you. All opinions are 100% my own.
Posts You Might Also Like
Check this out!
If you want more information including savings tips for ordering from Omaha Steaks and my fun trip to Omaha, please check out my posts!
Here are a few other money-saving ideas for your Thanksgiving dinner:
Plan your meal in advance and take advantage of turkey loss leader deals. Most grocery stores will be running promotions to get you in the door.
Ask your guests to bring side dishes, appetizers, desserts and wine.
If you need platters, chafing dishes, a large coffee pot or other serving pieces, ask around to borrow them so you don't have to store them too.
Keep decorations simple. Ask the kids to cut out leaves from construction paper to use in place settings. Use pinecones and leaves you can find on a walk in a glass bowl. Another favorite is to use brown craft paper as a runner and invite guests to write down what they are thankful for this year.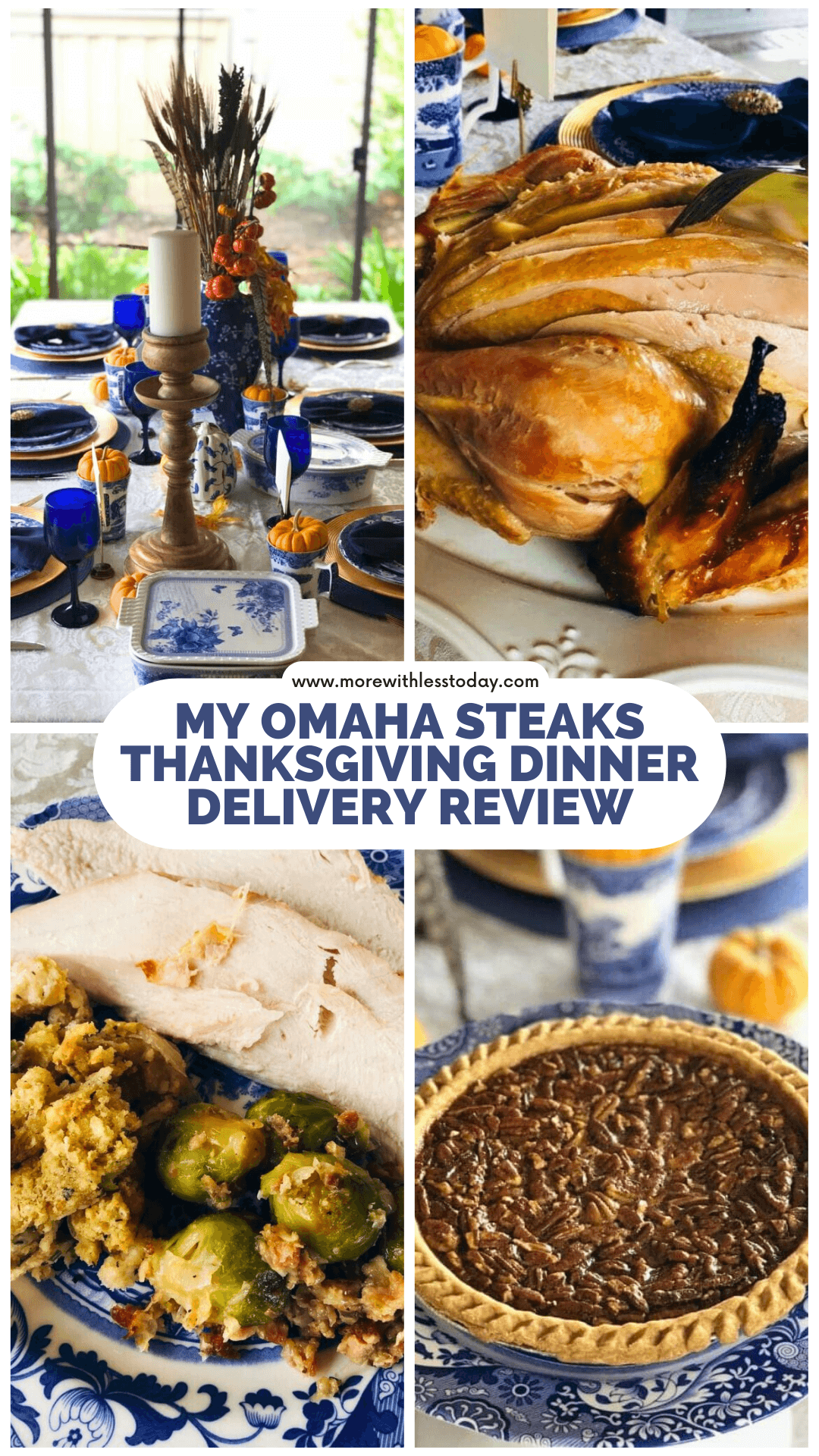 Don't forget to share this with your friends and loved ones. If you are on social media, I would love to connect with you on Facebook, Instagram, Pinterest, or Twitter. Just click on the links to visit my profile. Leave a message and I will follow you back!