I've put together a comprehensive list of all the ways to save money on Omaha Steaks. I'm excited to share insider tips to find the best Omaha Steaks meal deals. I'm an ambassador for Omaha Steaks and the more I learn about this family-owned company and the care they put into every delivery, the more proud I am to share them with my readers. If you are thinking ahead for the holidays, they have so many options for gift giving.
Ways to Save Money on Omaha Steaks: Find the Best Omaha Steaks Meal Deals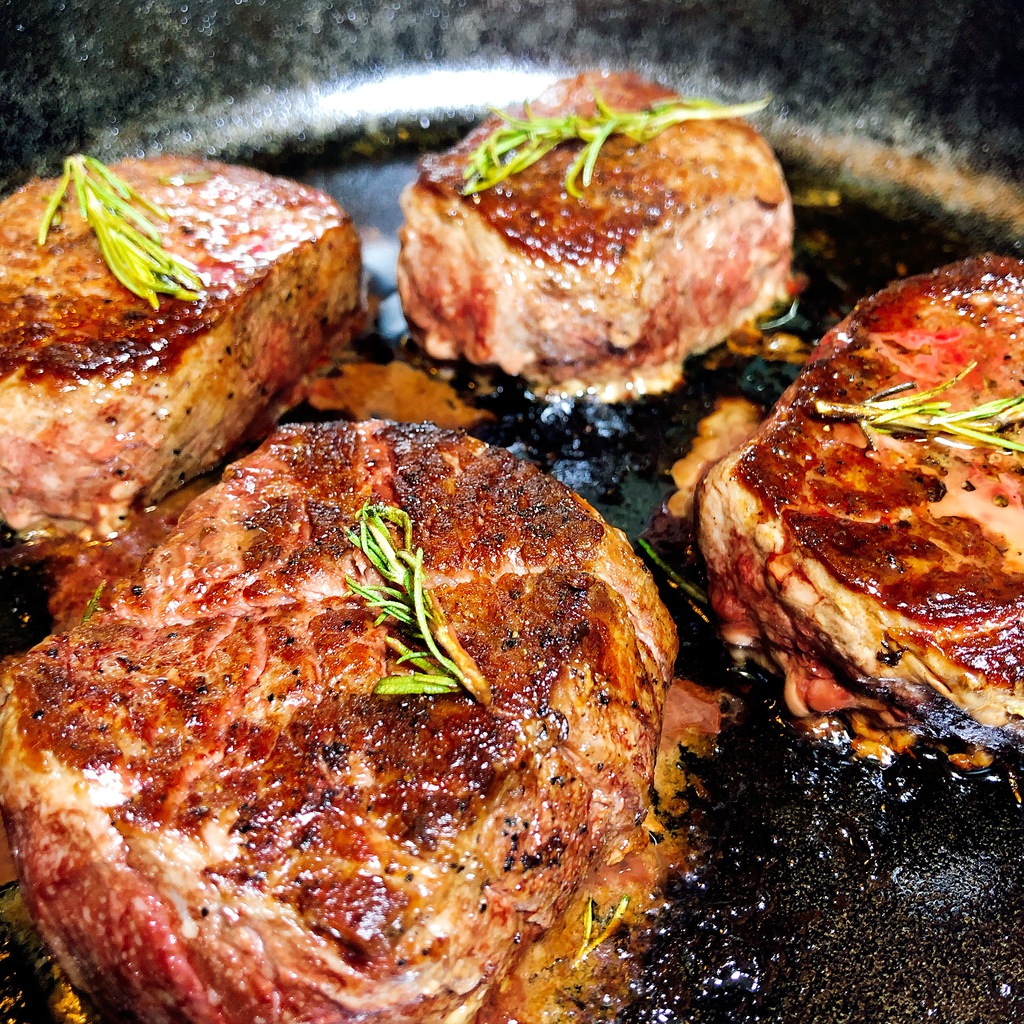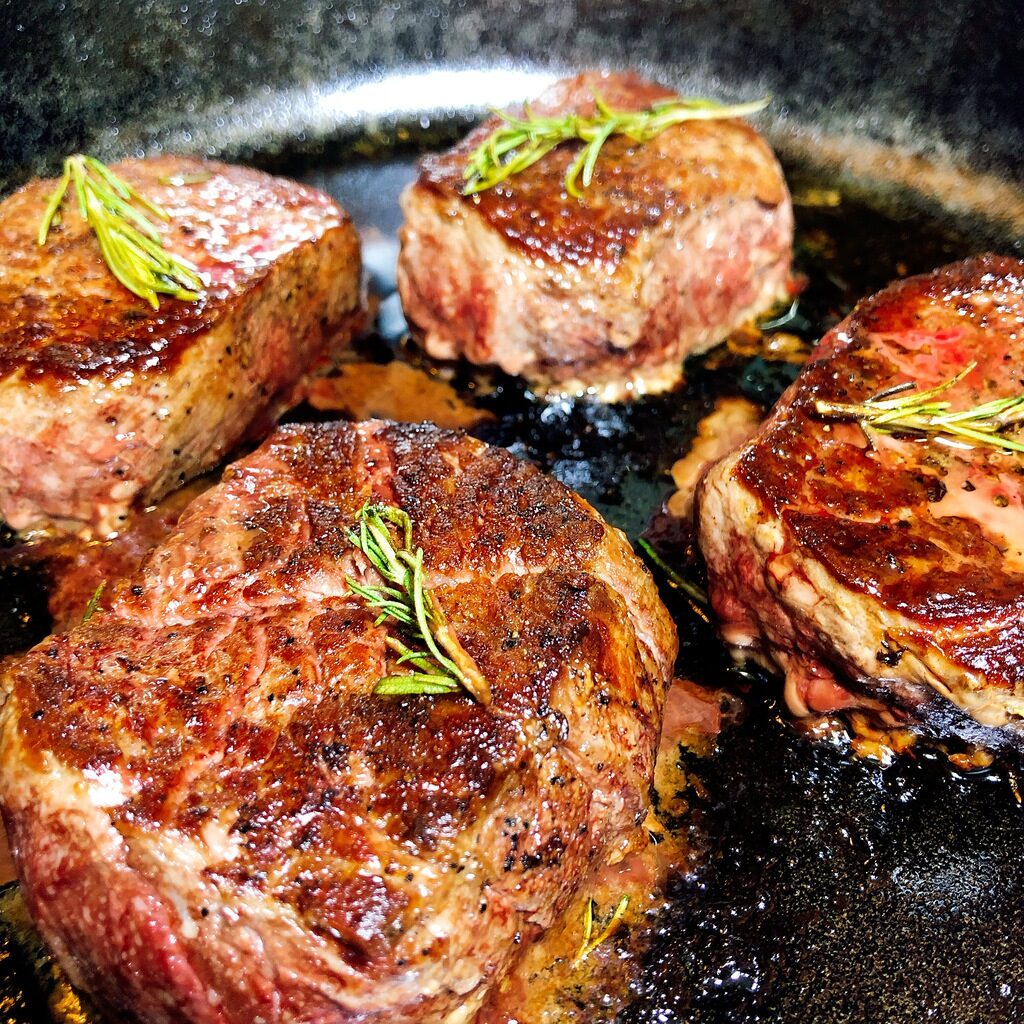 Here is a quick link to find what is on sale at Omaha Steaks. You will find today's free shipping orders, combos to bundle orders for additional savings and special offers.
Insider tip- get together with a friend or family order and place an order together. You will often see fantastic add-on deals when you are on their website. Be sure you check out the desserts when you are ordering!
You'll find special sales that are not found on their website. Seafood lovers can also sign up to get discounts delicious seafood from World Port Seafood. Sign up to receive both emails and you will never miss a deal!
Insider tip- you will get a 15% discount with your first order so place a large order the first time and maximize the savings.
If you sign up for the free Steaklover Rewards, you will earn points from every purchase you make. Then, use your points to save money on your next purchase or on free products.
Members of the Steaklover Rewards program can shop at a private spot for exclusive deals that are not found anywhere else. Each combo is packed with special values for members plus bonus points. When members of the Steaklover Rewards program share their link with friends and family, you get points and they get a great special offer. Be sure to sign up and start sharing today!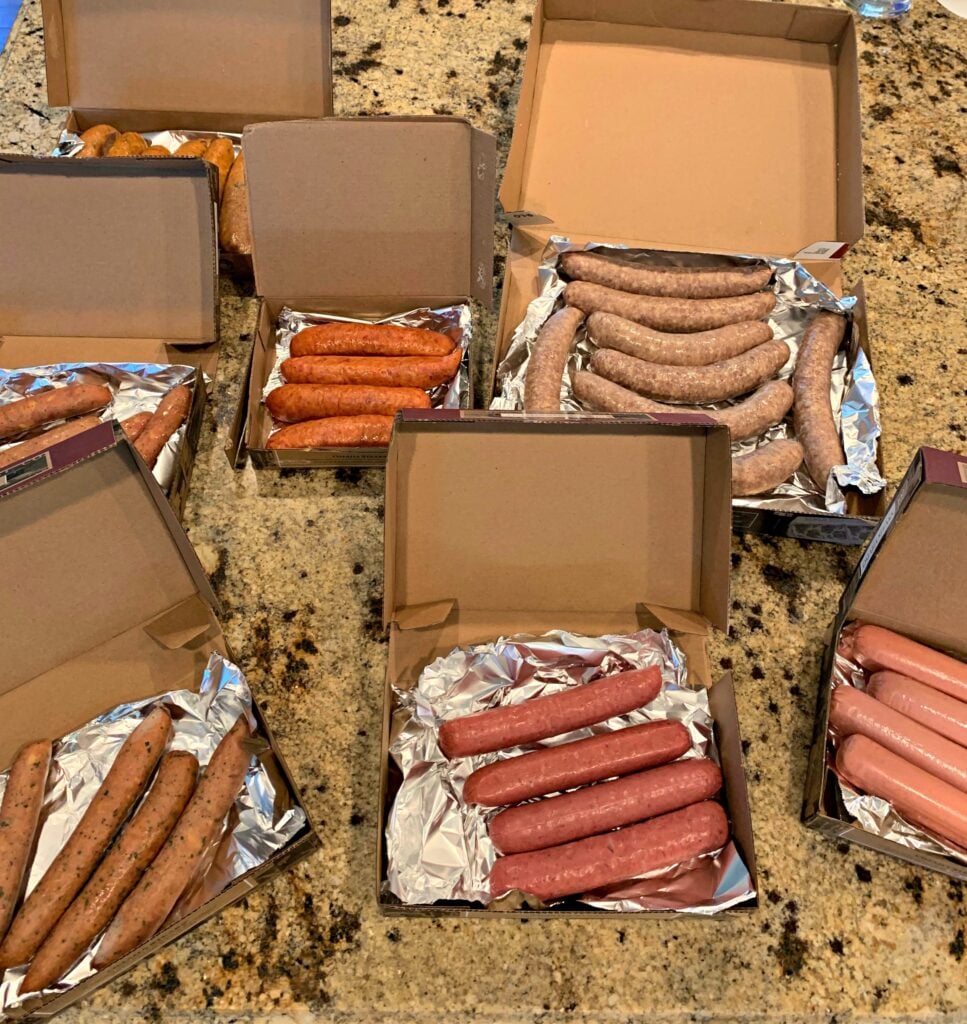 You will find Value Assortments on the Omaha Steaks website. These value combos are a great way to stock your freezer and stretch your dollars.
Omaha Steaks offers a 10% Military Discount for Active Duty, Military, Retirees, Veterans, Military Spouses, and Dependents. Get more information here.
Fundraising with Omaha Steaks – Steaks for Good
Your organization can earn 10% of the cost to help meet your fundraising goals. There is no cost to participate. Register your organization and then create a fundraising campaign with the help of Omaha Steaks.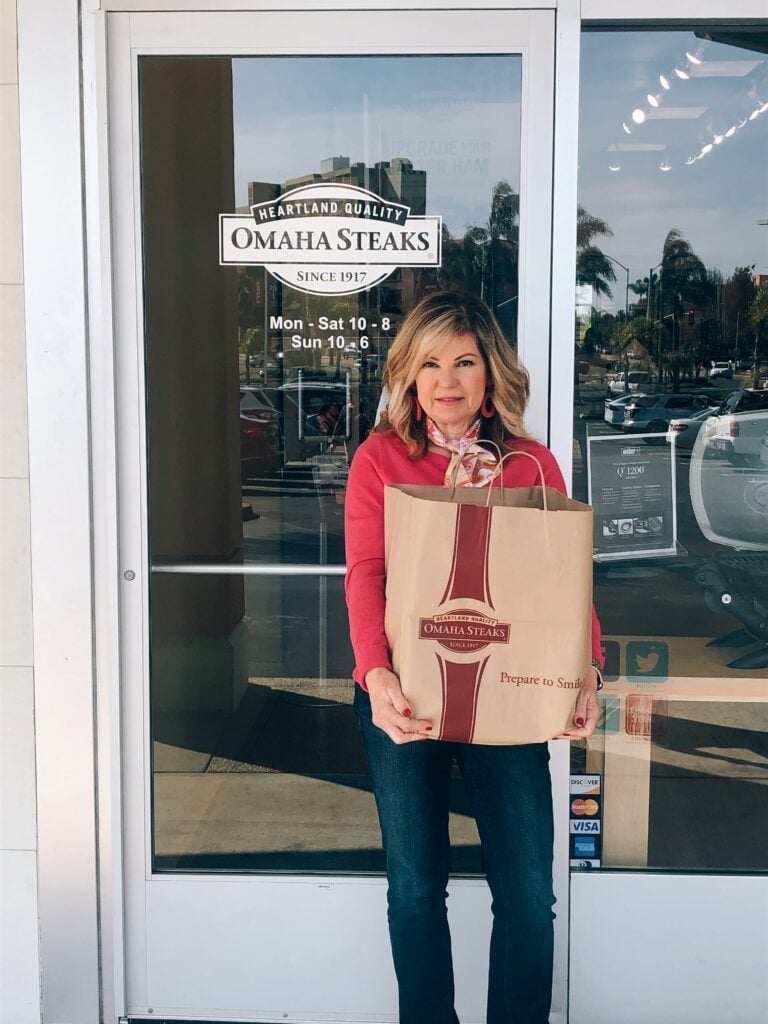 Omaha Steaks has more than 70 retail stores. Check out the Omaha Steaks store locator to see if there is one near you. Their local stores have deals and special offers and you don't have to wait for shipping.
Follow Omaha Steaks on Social Media
They offer exclusive deals and packages just for their fans on social media followers. Find them on Omaha Steak's Facebook, Twitter, and Instagram. Be sure to check out Omaha Steak's Pinterest for amazing recipes and cooking tips.
Browse their website to see skillet meals, ready-made meals for your slow cooker, quick and easy meals that go from your freezer to table in 15 minutes. You can order delicious side dishes to accompany your order too.
Be sure to check out the seafood selections from World Port Seafood. We love their Argentinian Shrimp.
One of the great benefits of ordering from World Port Seafood is that their products are frozen and individually vacuum-sealed. You select only the amount of fish you want to eat, leaving the rest safely frozen to enjoy at another meal.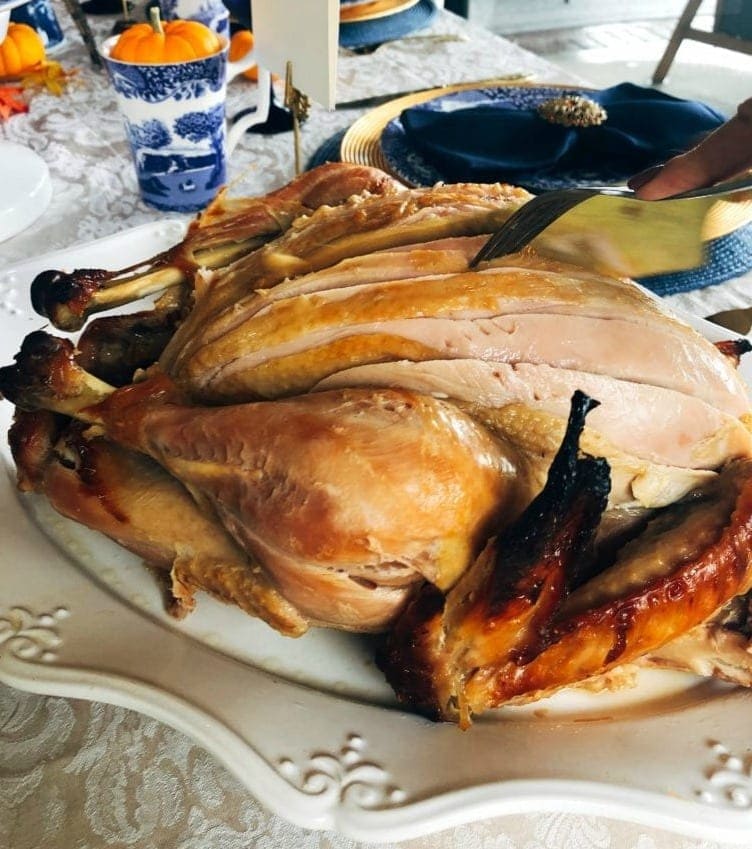 You can also order fully cooked holiday meals including turkey, ham and prime rib. Above is a photo of my Thanksgiving turkey from Omaha Steaks that we enjoyed last year. You can also order wine, business gifts, and don't forget the dessert!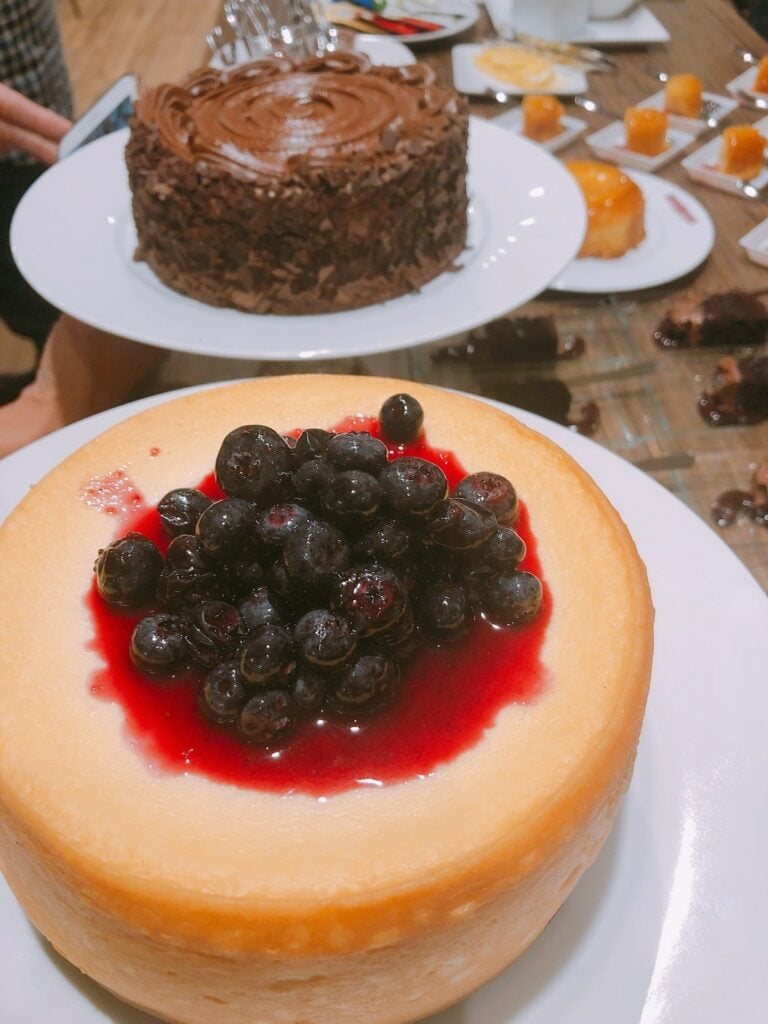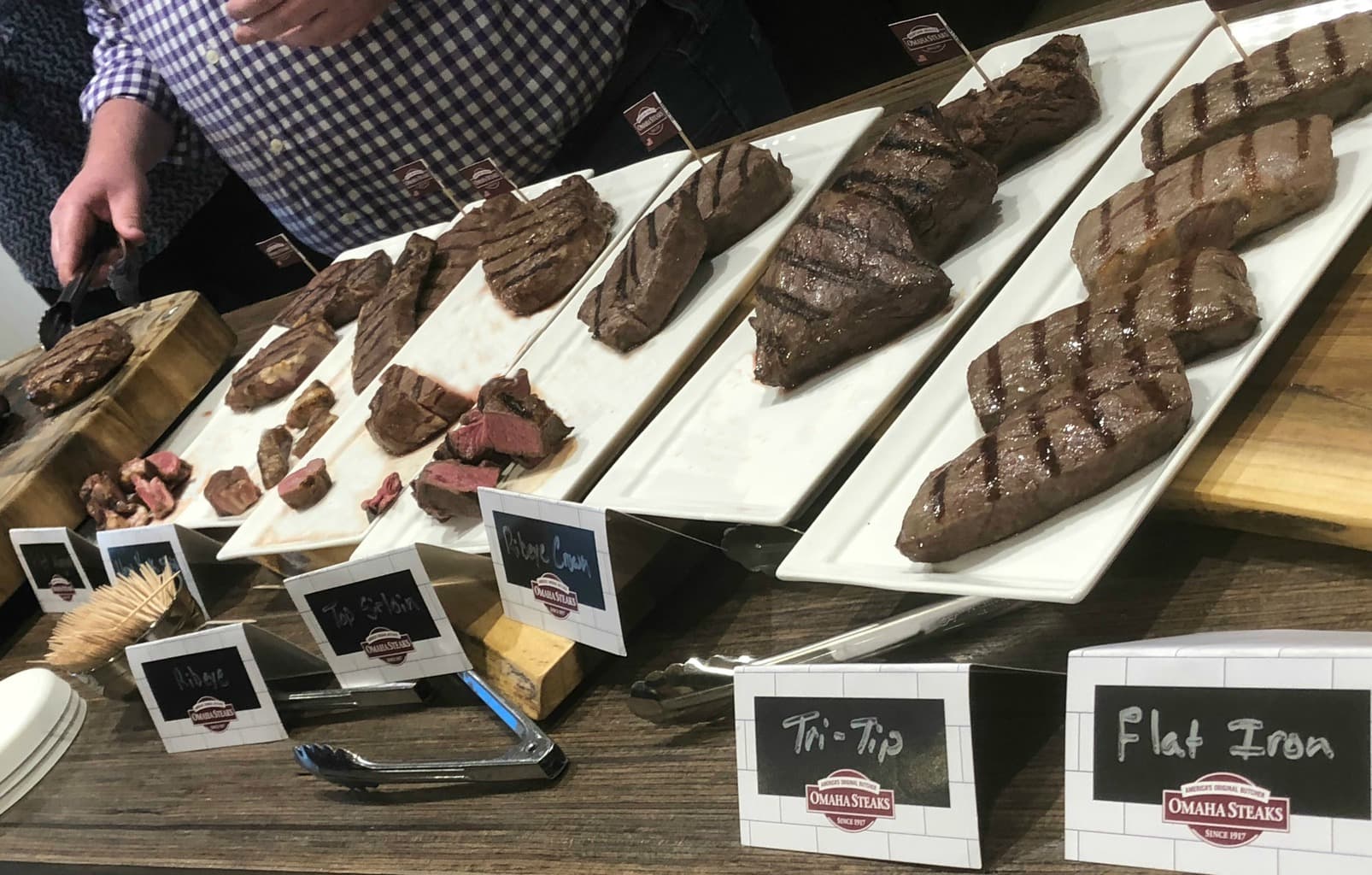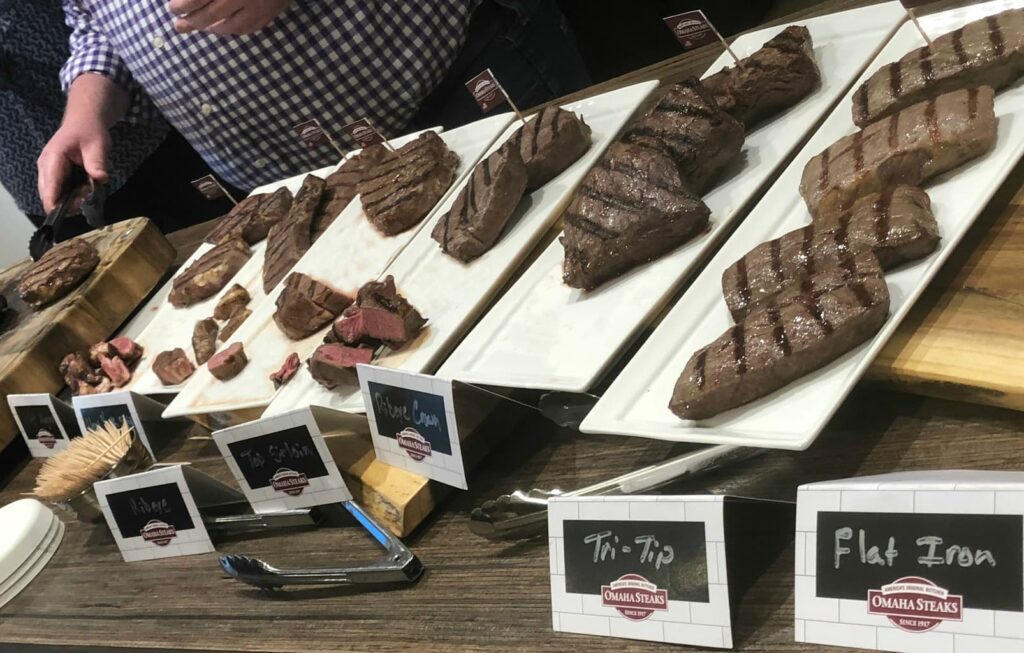 Omaha Steaks is a world-renowned meat supplier, known as America's Original Butcher. They started out in the early 1900s selling steaks to railroad dining cars. By the mid-20th century, they expanded to catalog mail-order meats to consumers. With now over 100 years of experience, you will enjoy reading the history of their family-owned company. Many of their employees have been with them for decades, it was so impressive and it spoke volumes about how well-loved they are by their employees and in Omaha.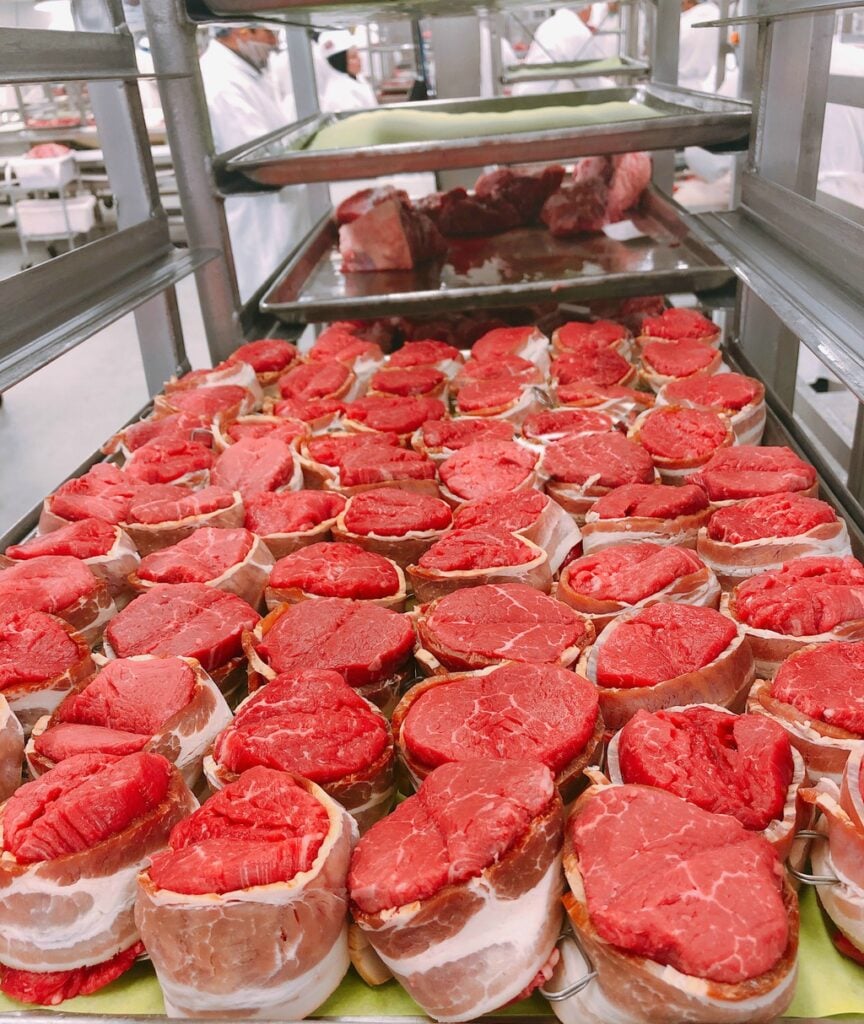 Your satisfaction is 100% guaranteed!
Omaha Steaks has a 100% guarantee and they stand behind every item on their menu with no questions asked. You can order from them with complete confidence knowing that they will deliver the highest quality food to you in the safest way possible.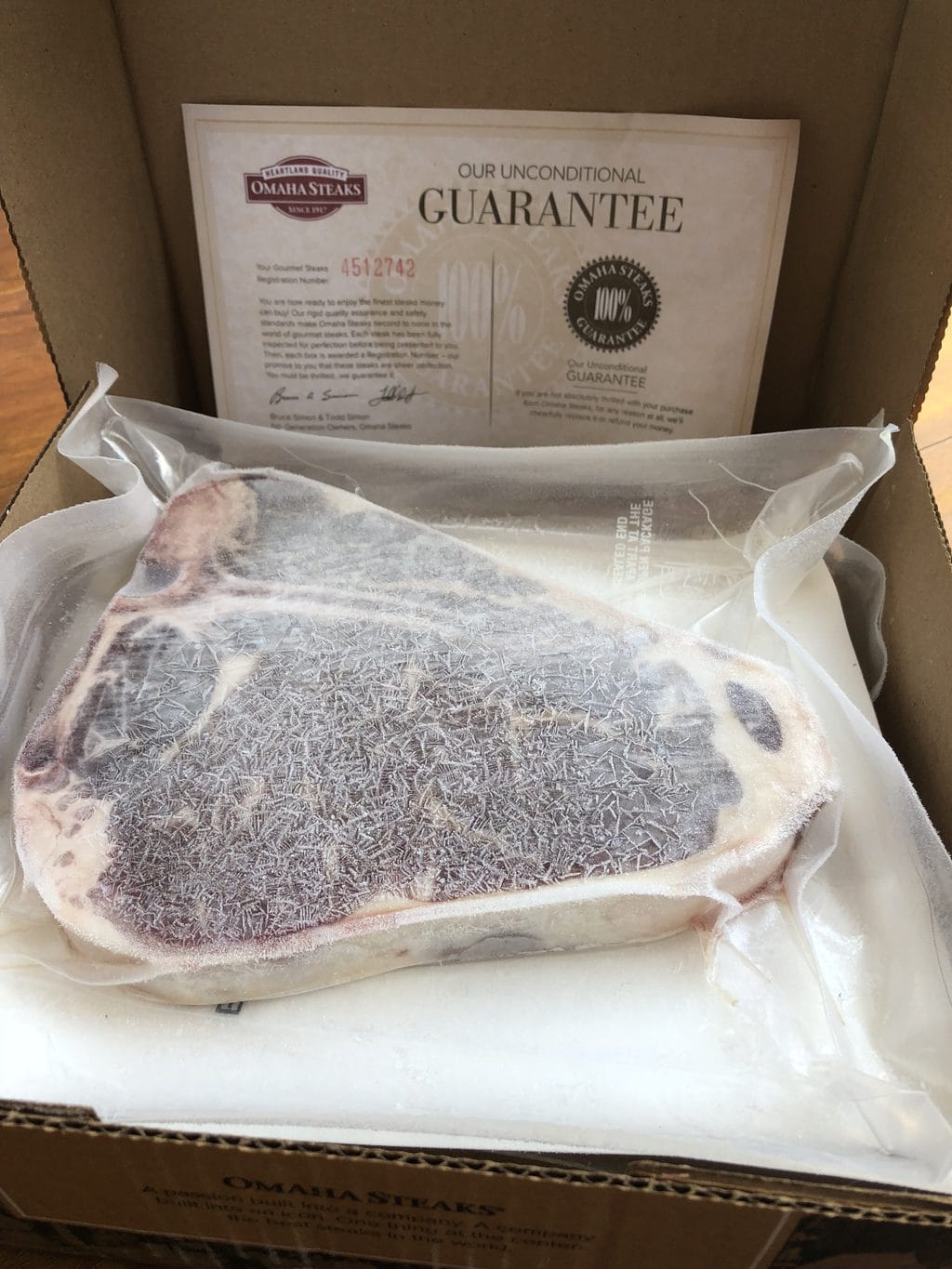 Your products are individually frozen and boxed, then packed with dry ice in an insulated cooler.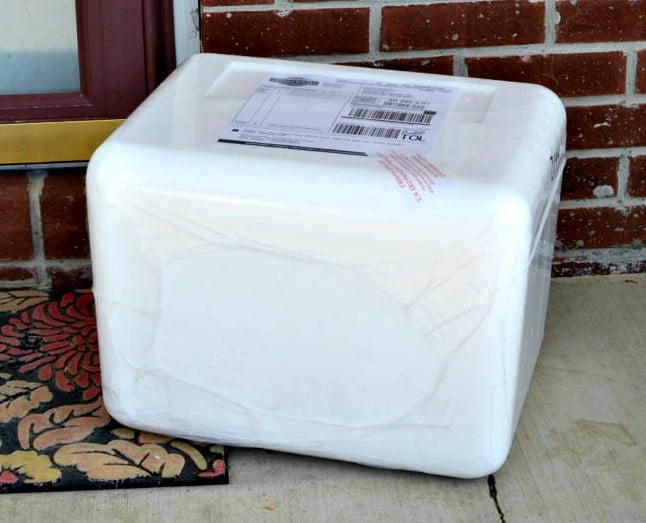 For more delicious options, check out these Omaha Steaks selections our family has enjoyed:
Easy Appetizers for a Party from Omaha Steaks
The Omaha Cut Ribeye from Omaha Steaks
Boneless Chicken Breasts from Omaha Steaks
Argentinian Shrimp from World Port Seafood/Omaha Steaks
Butcher's Breakfast – one-pan skillet breakfasts
My Thanksgiving Meal Delivered from Omaha Steaks
Easy Easter Meals to Order Online
PIN for Later!