Enjoy these super easy homemade bread recipes for beginners. We found no yeast, sourdough and crockpot versions from our favorite food bloggers and my family's favorite Peanut Butter Banana Bread recipe too.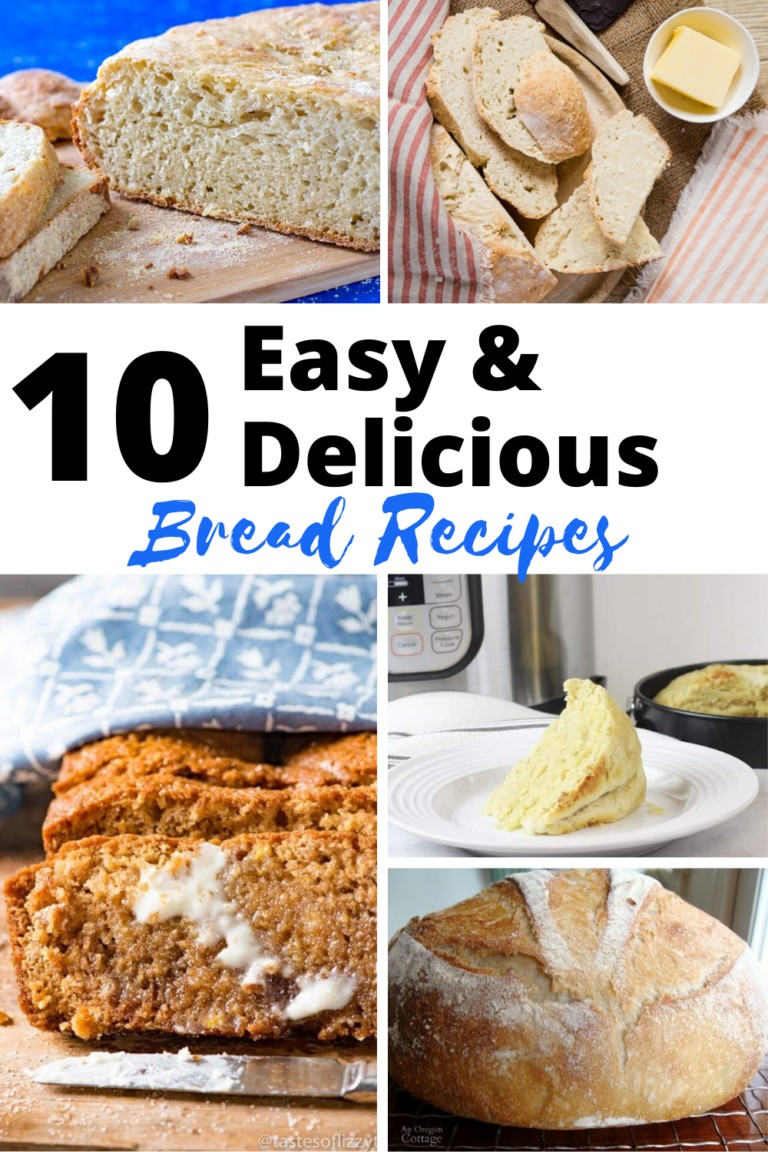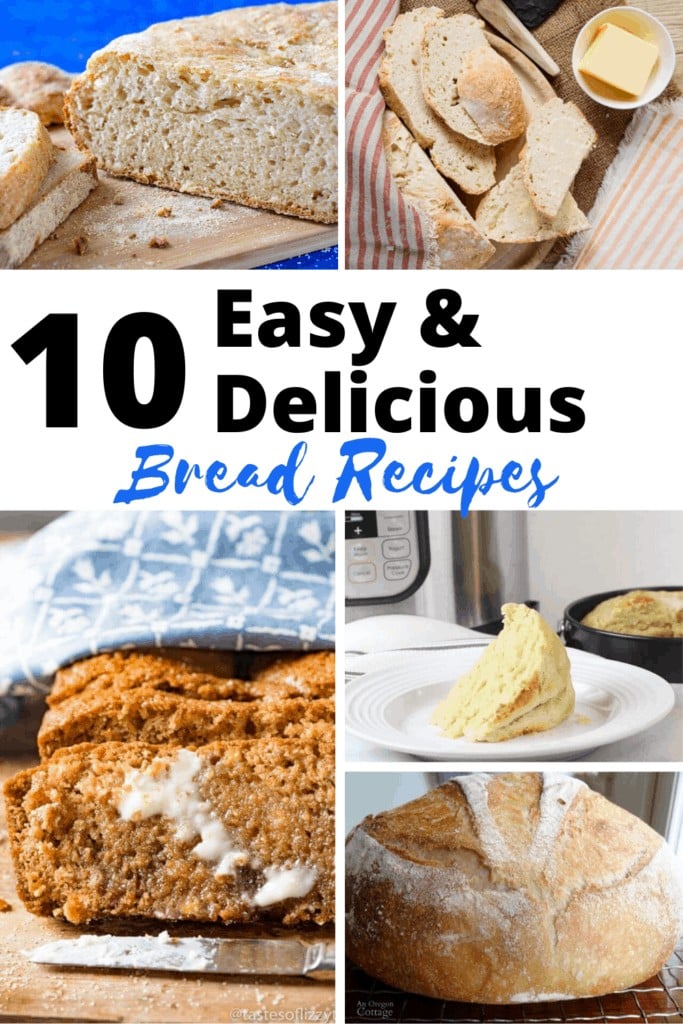 Homemade Bread Recipes for Beginners
No Yeast Potato Bread by Savory Experiments
"Thick and chewy No Yeast Potato Bread is an easy and quick homemade bread recipe perfect for deli sandwiches and more!"
Pantry Honey Wheat Bushman Bread Recipe- Outback Bread Copycat by Food Folks and Fun
"This Honey Wheat Bushman Bread recipe makes 4 loaves, serves 24″, and is so inexpensive to make!
Crock-Pot Pumpkin Cheesecake Bread by Crock-Pot Ladies
"You're going to love the flavors of pumpkin and cheesecake combined in this tasty & moist recipe for Crock-Pot Pumpkin Cheesecake Bread! Great for dessert!"
Emergency No Yeast Bread by Fuss Free Flavours
"Need emergency no yeast bread in a hurry? This no yeast, no rise loaf that anyone can bake is the answer. All you need is four store cupboard ingredients. Egg-free recipe."

Amish Friendship Bread Recipe by Tastes of Lizzy T
"You can't resist a slice of this warm, cinnamon Amish Friendship Bread. This quick bread starts with a sweet sourdough and makes two loaves. "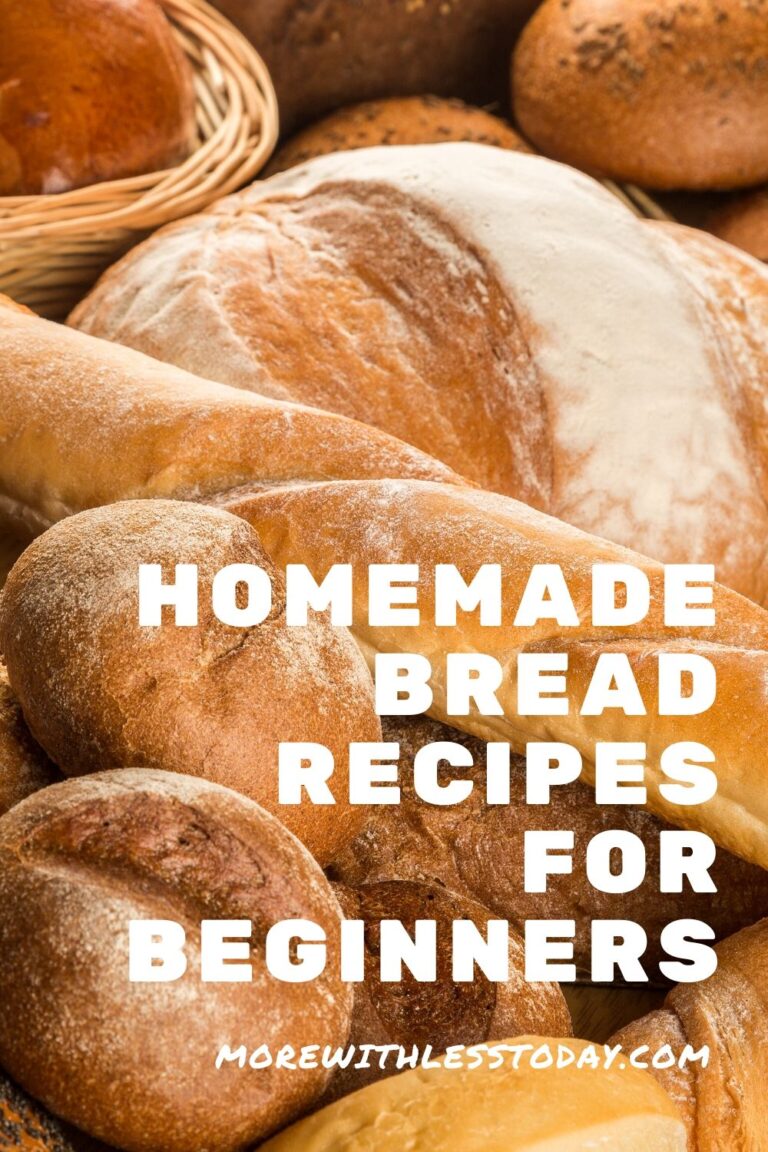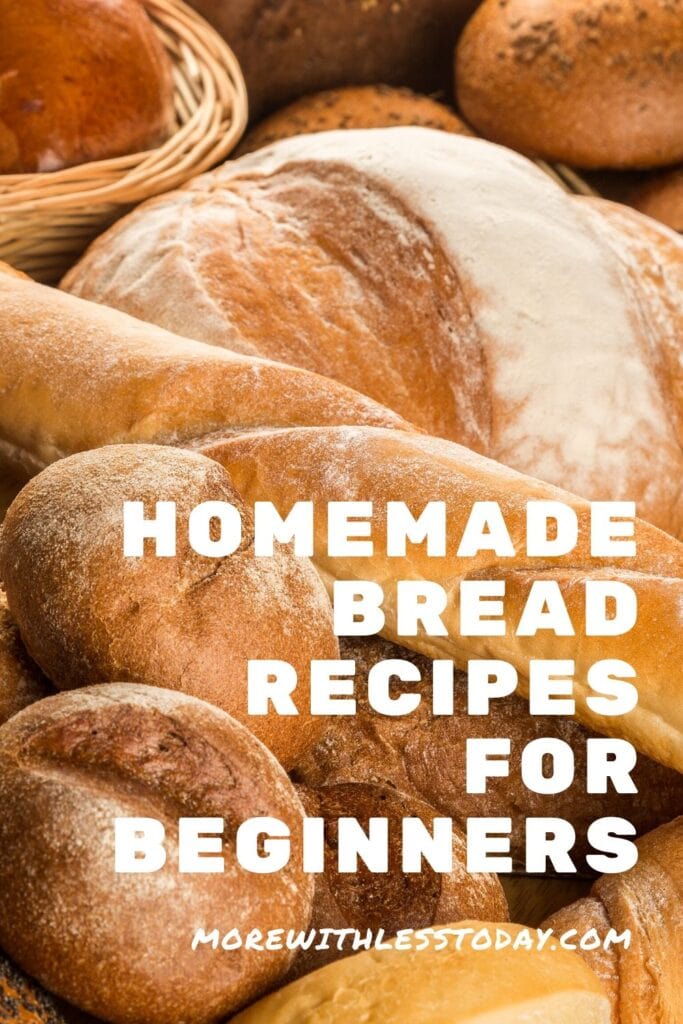 Easy Crock-Pot Garlic Parmesan Bread by Dizzy Busy and Hungry
"This Easy Crock Pot Garlic Parmesan Bread is crusty, flavorful, fresh, and best of all, EASY! Don't you love delicious, fresh-baked bread recipes with just a few ingredients and no kneading?"
Buttery Dinner Rolls in the Bread Machine by Domestically Creative
"You can easily make these buttery dinner rolls in the bread machine and you'll have perfect rolls every time!"
Easy Sourdough Artisan Bread Recipe by An Oregon Cottage
"This easy sourdough artisan bread recipe is mixed together, kneaded in a stand mixer and left to rise with minimal hands-on time. The magic happens when it's cooked in an enamel cast-iron pan, which gives it a perfect crispy crust and delicious soft interior."
Instant Pot Irish Soda Bread by Bake Me Some Sugar
" A dense bread that is great for pairing with your dinner." Watch their video!
and my own:
Yummy Peanut Butter Banana Bread Recipe using Leftover Bananas
PIN It for Later!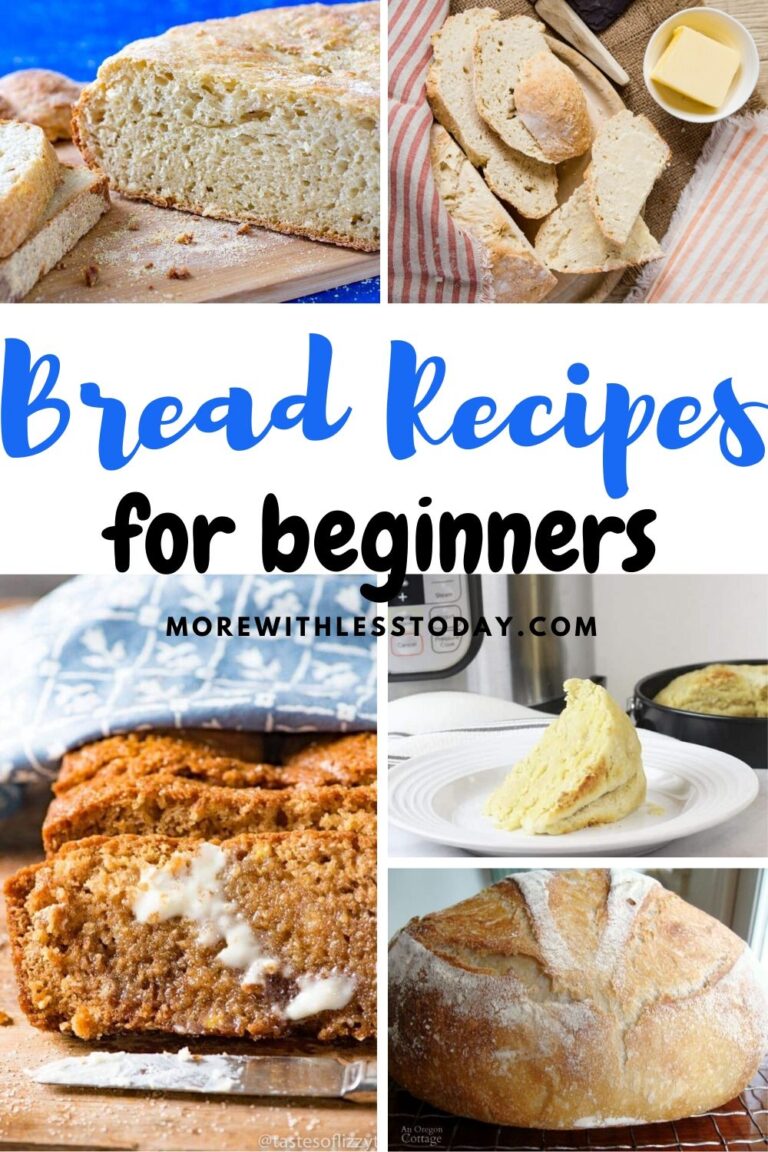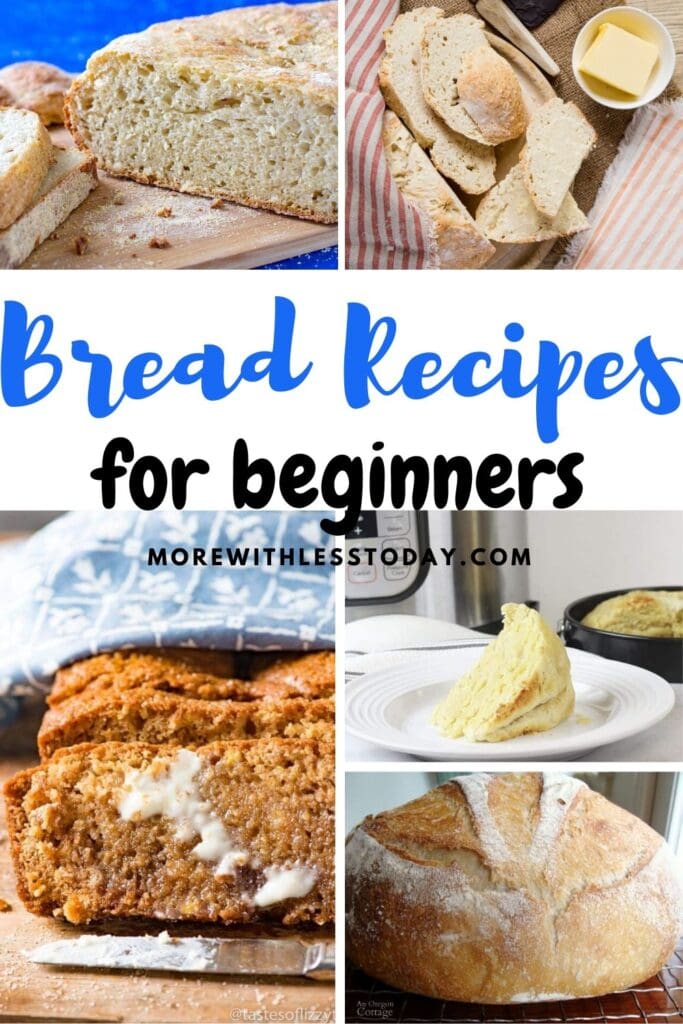 Too Many Bananas or Apples?
See these easy recipe ideas for your extra fruit!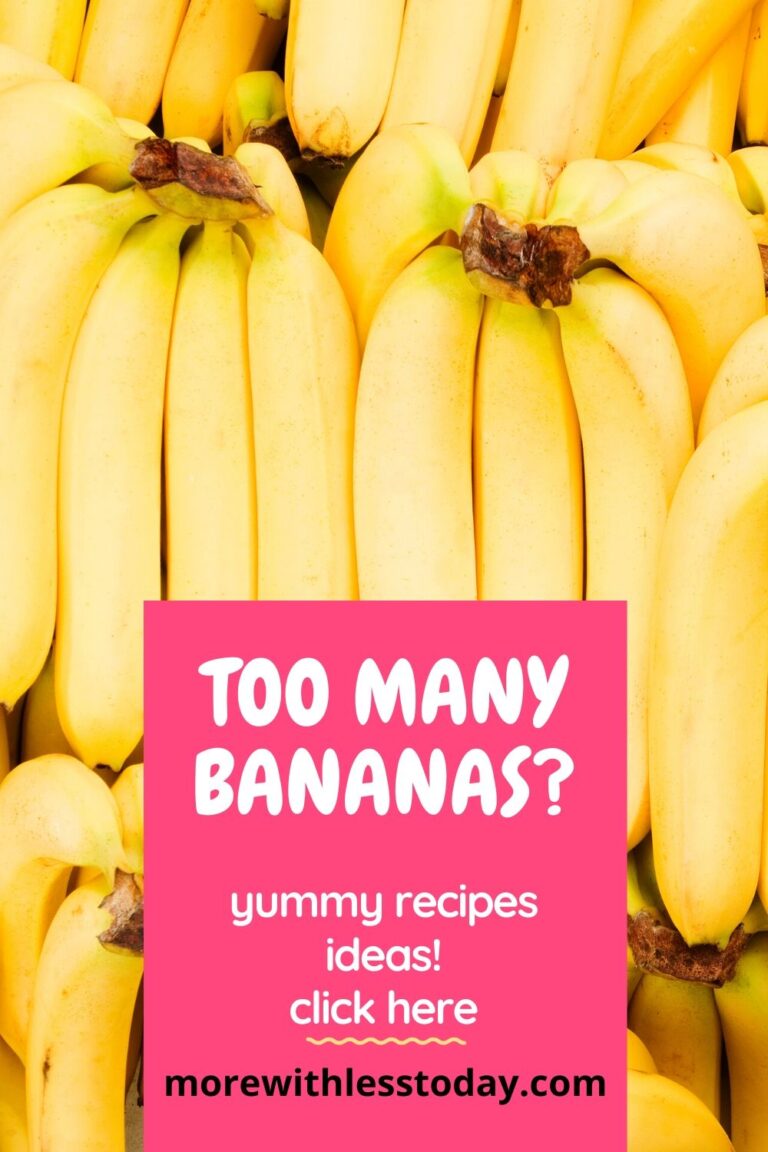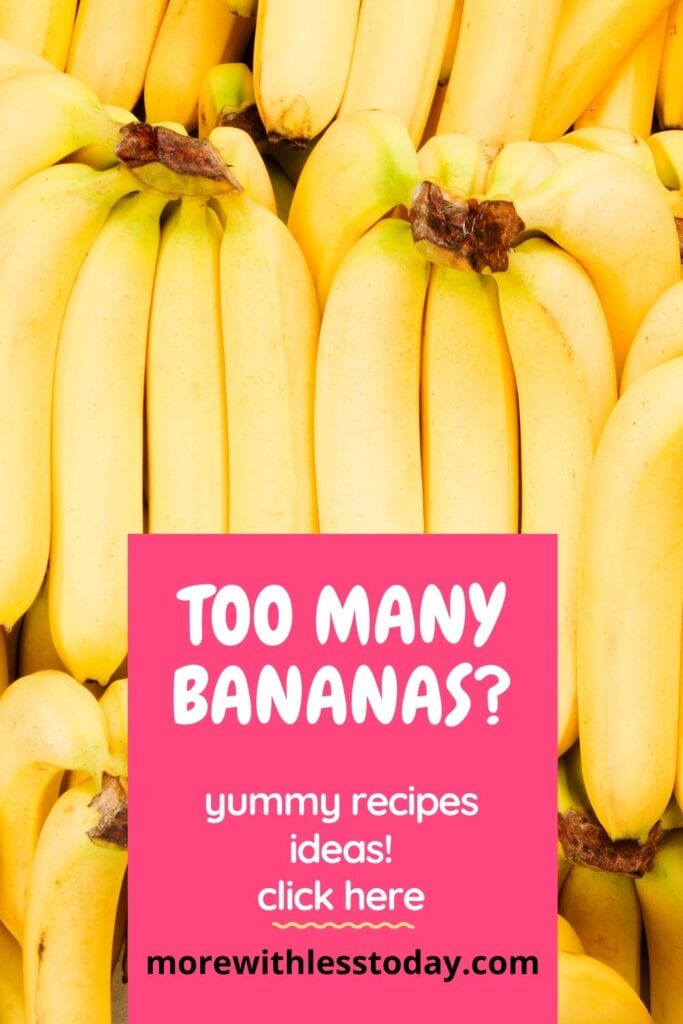 Recipe Ideas for Extra Bananas