2 – 7.5 oz cans refrigerated biscuit homestyle dough
1/2 cup butter
1 bag of caramel-filled Hershey's Kisses
1 cup sugar
1 tablespoon cinnamon
1 cup butter melted
1 cup brown sugar plus 1/2 cup for the bowl to coat the dough in.
Instructions
Preheat oven to 350º.
Spray your bundt pan with non-stick cooking spray heavily, and set aside.
Open the cans of biscuit dough.
Cut your biscuits into quarters.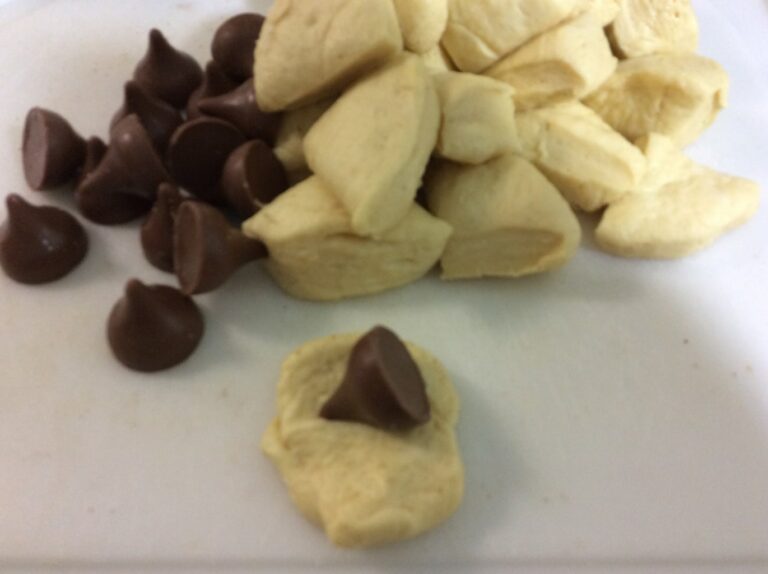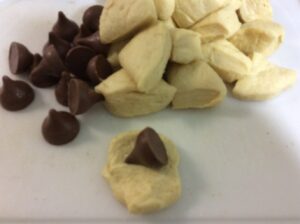 Flatten out the pieces and place a caramel- filled Hershey Kiss inside.
In a small saucepan, combine the butter and brown sugar. Mix until melted and combined.
Combine sugar, brown sugar and cinnamon in a bowl.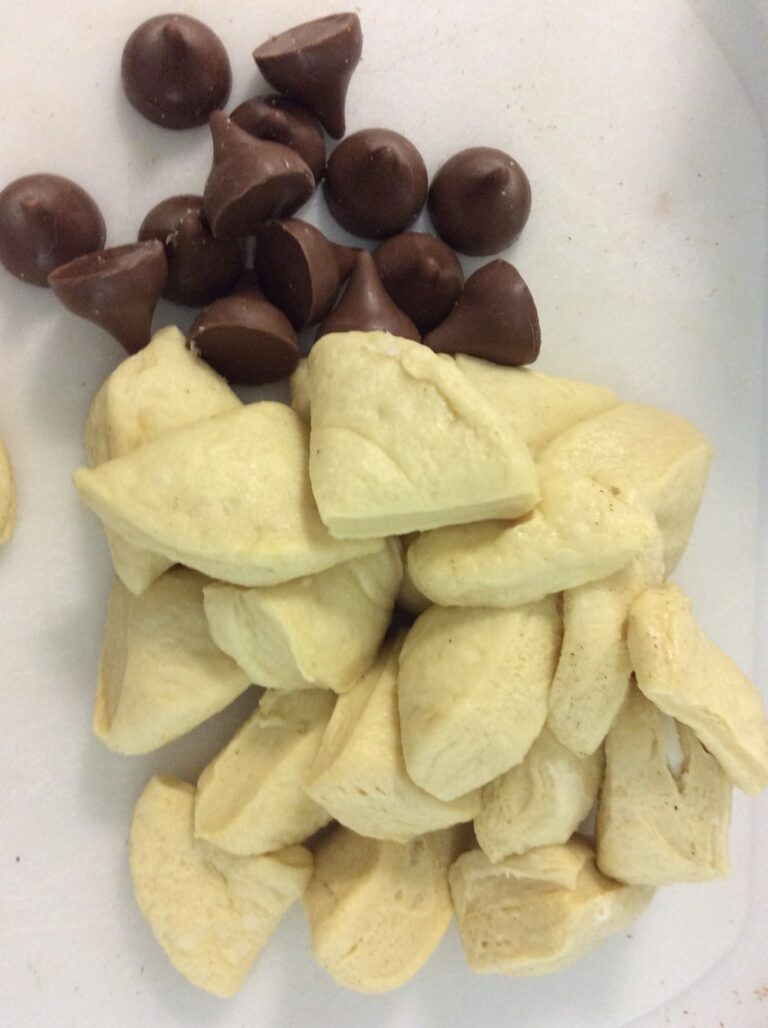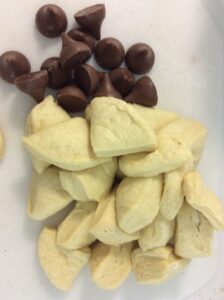 Drop a few pieces of the Hershey Kiss filled dough into the bowl and coat.
Repeat until all the pieces are coated.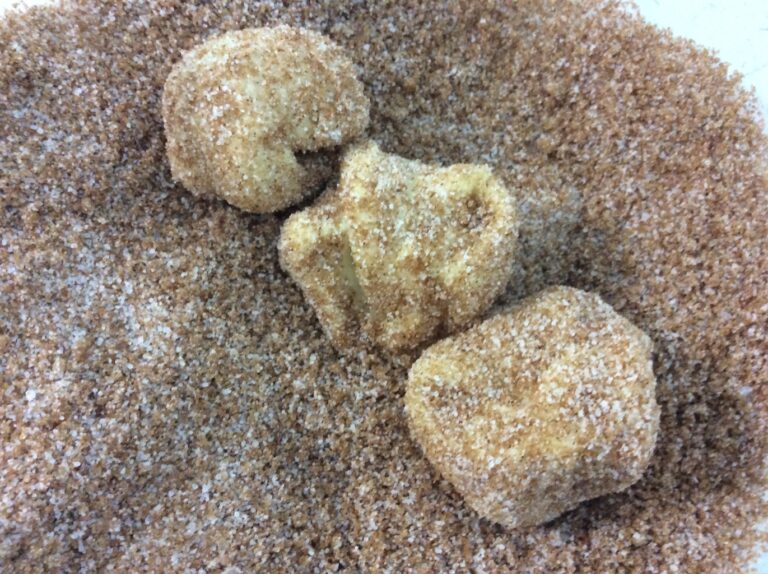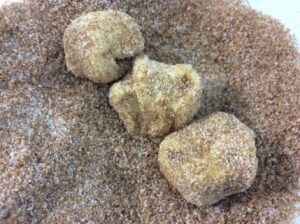 Now begin place the dough balls in the bundt pan evenly spreading them out.
Pour the brown sugar and butter mixture over the dough balls in the bundt pan.
Bake for 40 minutes, until the dough appears to be a golden brown.
Place your serving dish on top of the Monkey Bread and flip the pan and plate so that the pan is sitting on top of the plate.
Slowly lift the pan up.
Ingredients for the Vanilla Royal Icing:
3 whites
1/4 tsp cream of tarter
3 cups of powder sugar plus 1/2 cup on stand-by
1 tsp vanilla
Yellow, purple, pink and blue gel food coloring
Colorful sprinkles
Directions
Combine all ingredients in to a standing mixer and beat until stiff peaks form.
Add the extra half cup of powder sugar if the royal icing looks like soup
Once stiff peaks form, split into 5 bowls
Add the colors into the bowls, mix until you have your desired color, leaving one bowl white
Drizzle the colors onto the monkey bread with a spoon
Add your favorite sprinkles
Enjoy!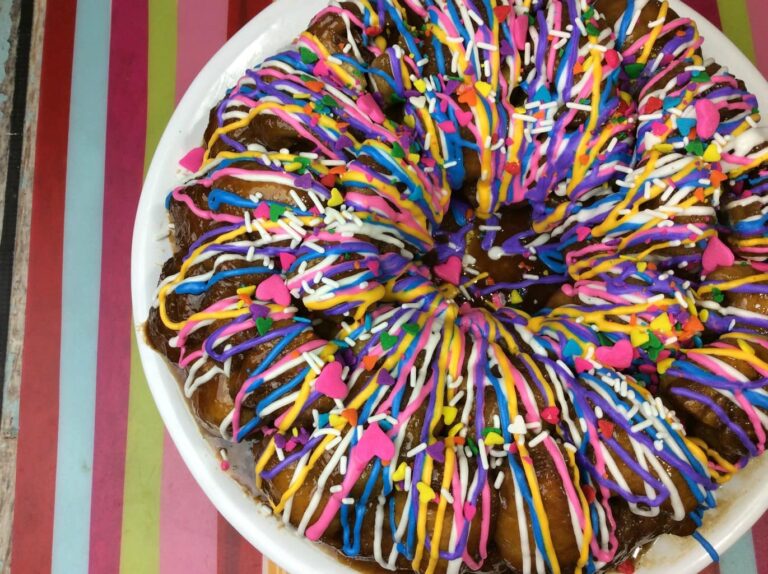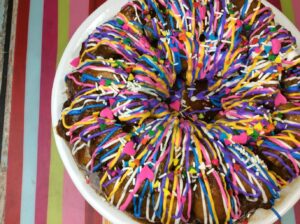 You May Also Like: