Rice Pudding makes a tasty and filling dessert that can be made quickly. It's also good to reheat the next day. If you have leftover rice from dinner, this filling recipe is a great way to use it.
Do you like rice pudding? Try my recipe — (it was a huge hit!)
Rice Pudding with Raisins and Apples
Ingredients:
2 cups cooked rice cooled (I used Minute® Rice)
2 apples, peeled and diced

1/2 cup raisins

1 tbsp cinnamon

1/2 tsp nutmeg

2 cups whole milk

3 eggs at room temperature

2 tsp real vanilla

1 cup raw sugar

3 tbsp butter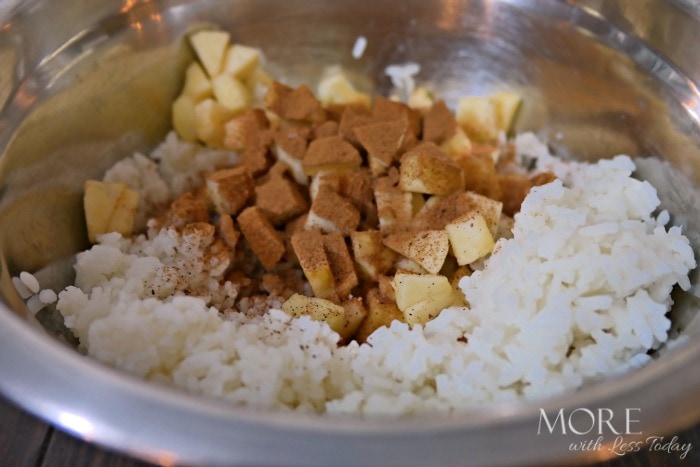 Instructions:
In a large bowl combine the cooked rice, diced apples, raisins, cinnamon, and nutmeg.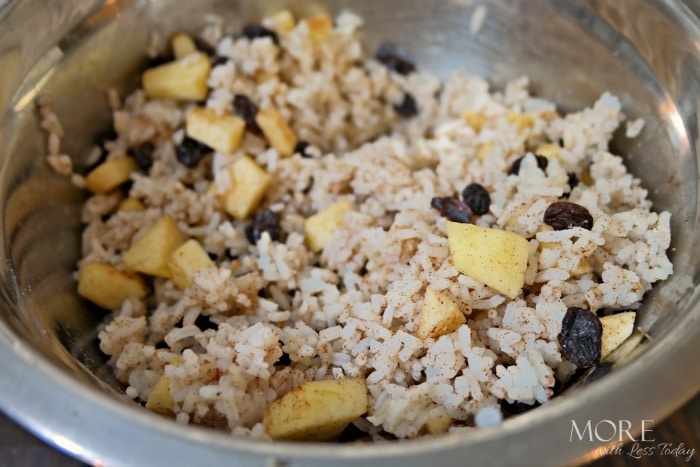 Preheat the oven to 350 degrees.
Place a large glass baking dish in the oven with the butter in the bottom and allow it to melt while you prepare the rest of the ingredients.
Whisk together the eggs and vanilla and set aside.
In a saucepan, heat the milk until just before it begins to boil. It will start to bubble at sides.
Gradually stir the hot milk into the egg and vanilla mixture. Pour the egg and milk mixture over the rice, apples, and raisins.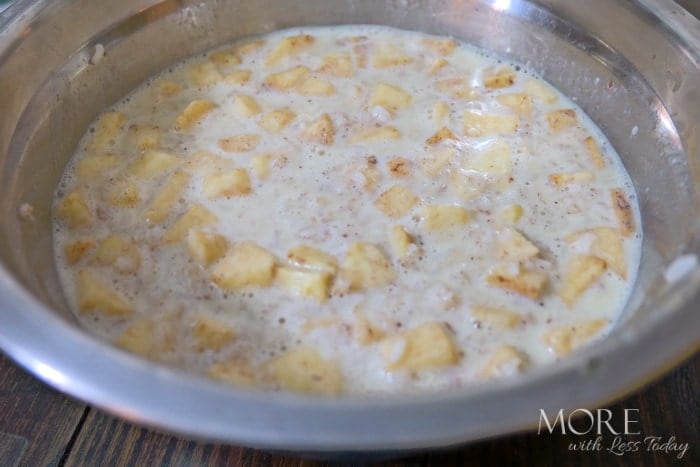 Remove the baking dish from the oven and tip the dish to coat the dish. Pour the rice mixture into the baking dish and bake in the preheated oven for 45-50 minutes or until golden brown.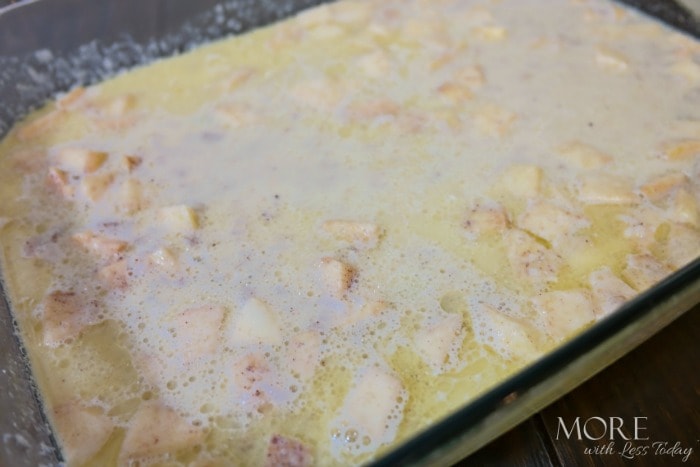 Remove the rice pudding from the oven and cool for several minutes before serving.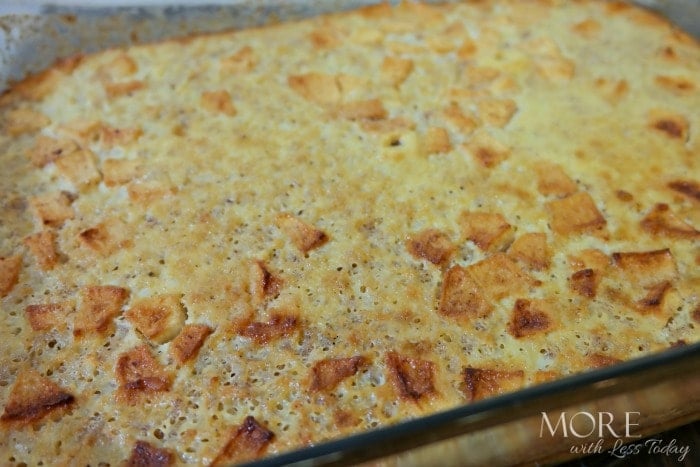 Serve the Apple Rice Pudding with Raisins in individual dishes and enjoy!
This is a sponsored post from Minute® Rice, all opinions are 100% mine.
Here is a delicious recipe for a main dish made with instant rice.
You may enjoy this post full of no-bake dessert options. If you have too many apples, check out this post for recipes using apples.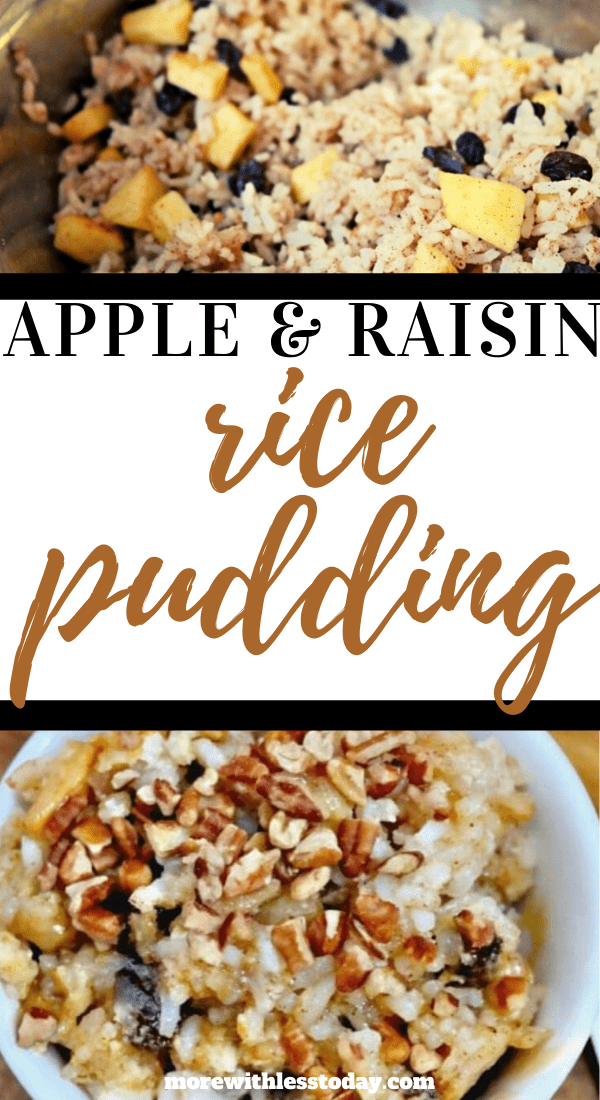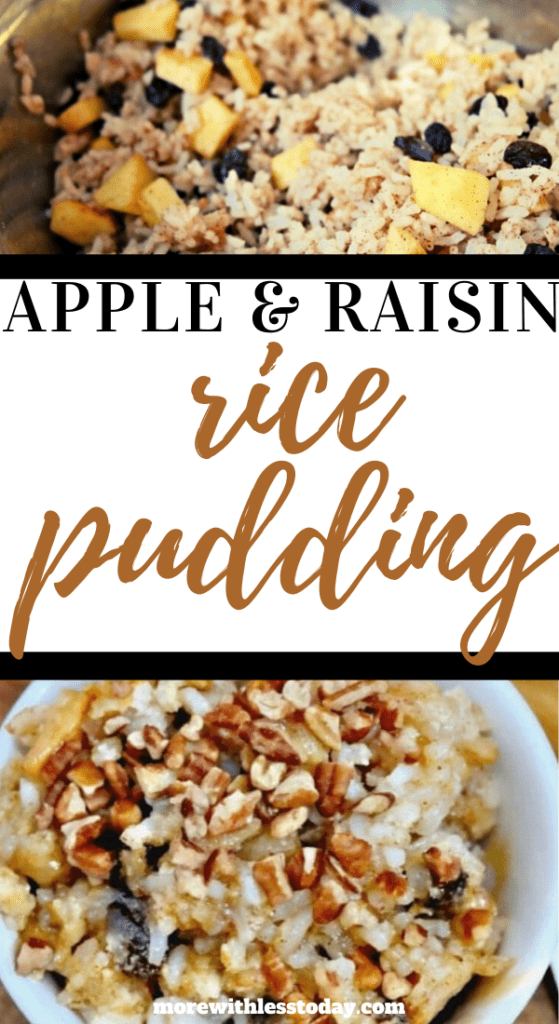 PIN It Now and Enjoy it Later!