Sheet Pan Balsamic Chicken and Veggies
If you are looking for an easy one-pan sheet pan recipe and a new tasty way to serve chicken and vegetables, try our recipe for Balsamic Chicken and Veggies.
Looking for an easy recipe? This sheet pan balsamic chicken is the perfect one-pan meal! Made in 30 minutes it's juicy, flavorful, and packed with good for you ingredients.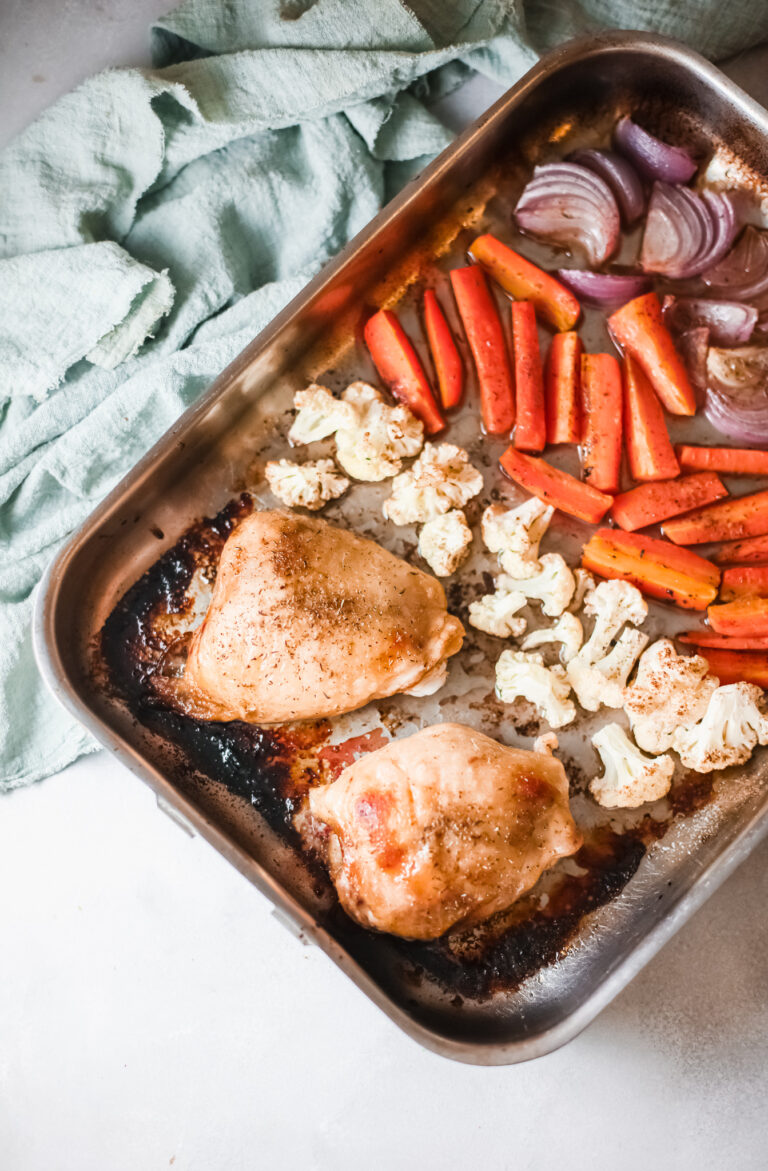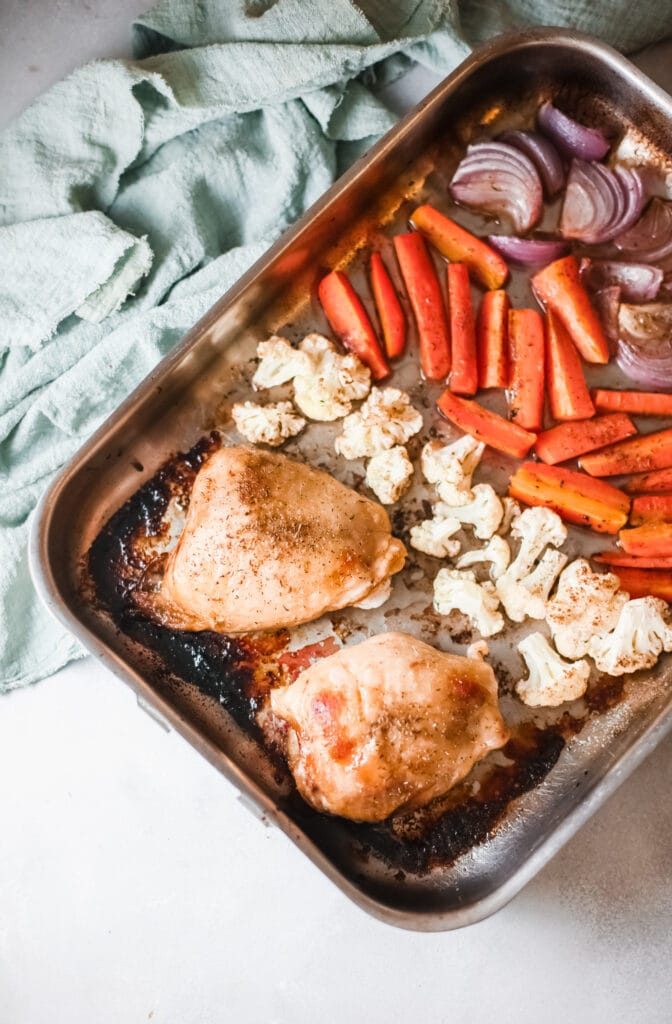 Picture this, a warm and comforting meal set on your dinner table: roasted chicken and veggies waiting for your whole family. Now imagine this whole meal only used one pan and only 10 minutes of active time. Say what?
I know, I know it may sound crazy and completely impossible but this sheet pan balsamic chicken and veggies is just that: a one-pan meal made in around 10 minutes of active time and 30 minutes in the oven.
I mean can we just agree that's less time than it would take you to order takeout? It's simply perfect for those busy weeknights when you don't feel like cooking or don't have the time.
Sheet Pan Balsamic Chicken and Veggies
Ingredients:
2 Chicken thighs
1 Cup carrots, cut into matchsticks
1 Cup cauliflower florets
1 Cup red onion, sliced
2 Tbsp olive oil
1 Tsp garlic powder
2 Tsp Italian seasoning
Salt and pepper to taste
1/2 Cup balsamic vinegar
5 Tbsp brown sugar
Directions:
Preheat the oven to 400 degrees. Grease a baking pan with half the olive oil.
Arrange, in a single layer, the onions, cauliflower florets, carrots and chicken.
Drizzle the remaining oil over the vegetables and chicken and sprinkle with the salt, pepper, garlic powder and Italian seasoning. Sprinkle the brown sugar.
Pour the balsamic vinegar and rub the chicken.
Take to the oven and bake for 25 to 30 minutes or until done.
With the heat from the oven, the balsamic vinegar will caramelize resulting in a sweet, tangy, and savory glaze that's to die for.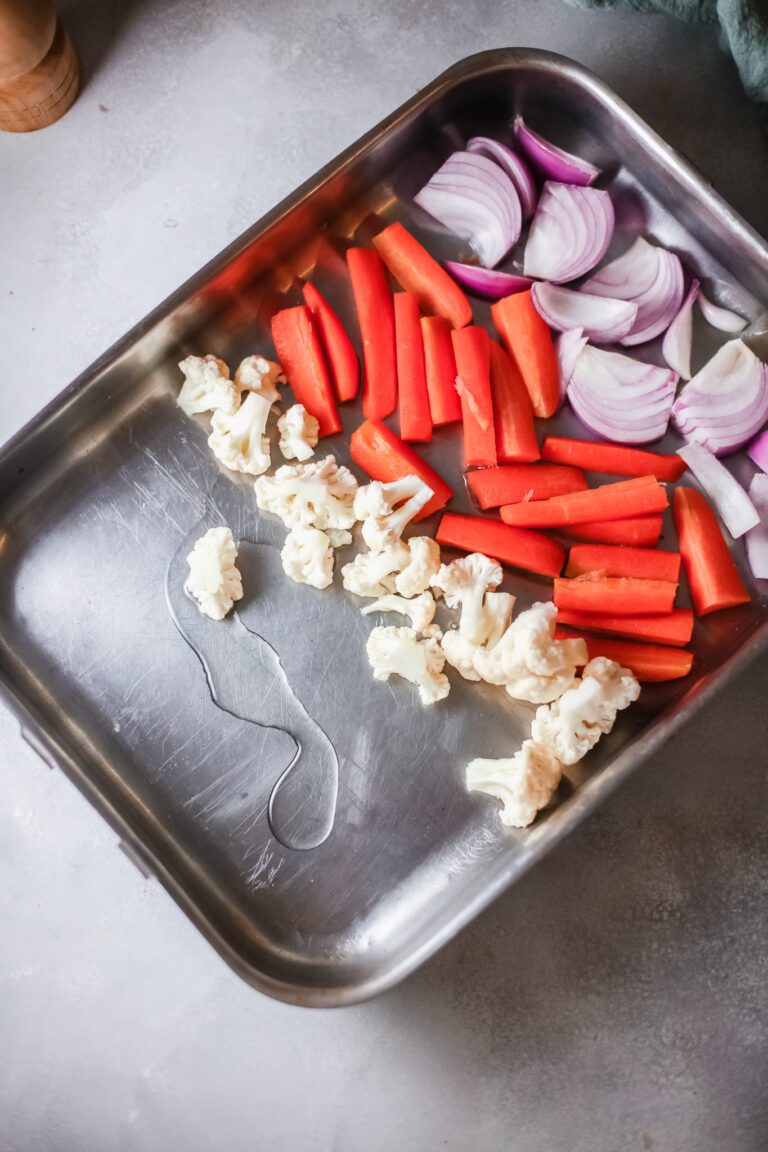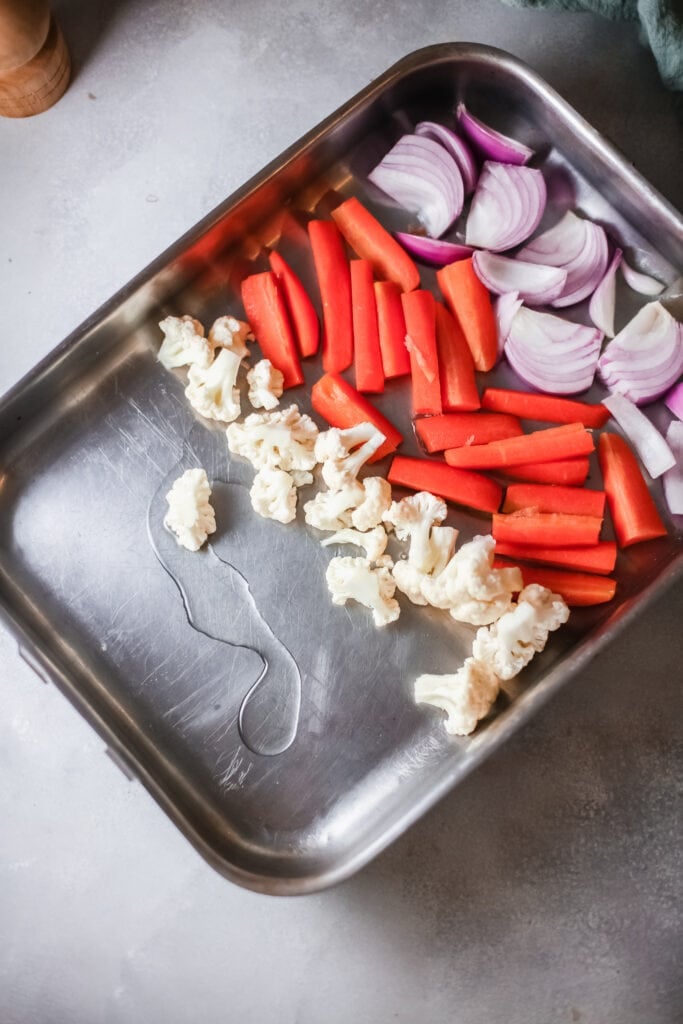 What vegetables can you use when making sheet pan balsamic chicken?
What I love the most about this recipe is that it's totally customizable to fit what you love and what you have on hand.
I love how it turns out with cauliflower florets, carrots, and onions but you can use potatoes (maybe with a sprinkle of parmesan cheese on top?), broccoli, radishes, sweet potatoes, peppers or even Brussel sprouts.
You can play with the veggie combinations to have a different meal each time you make it!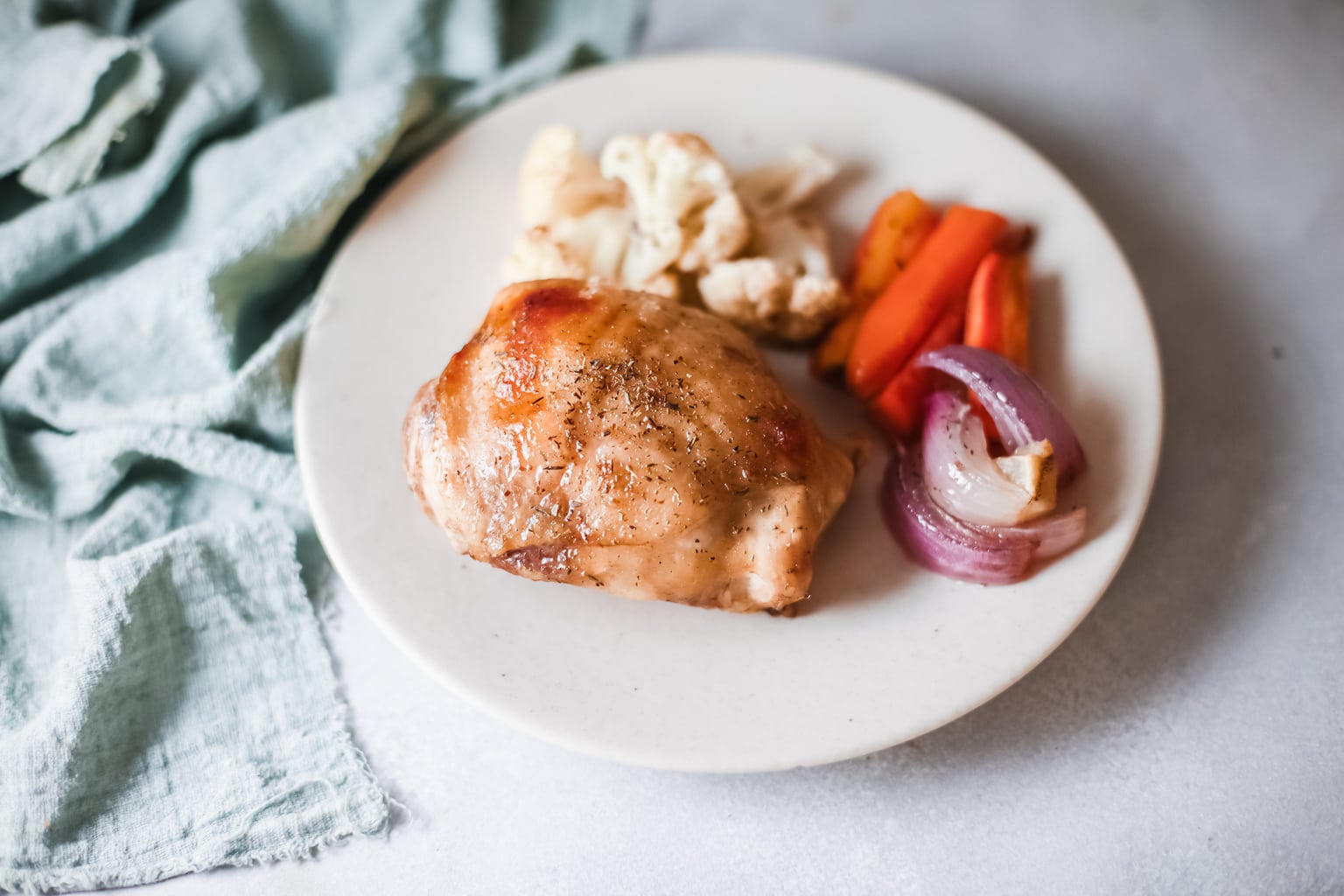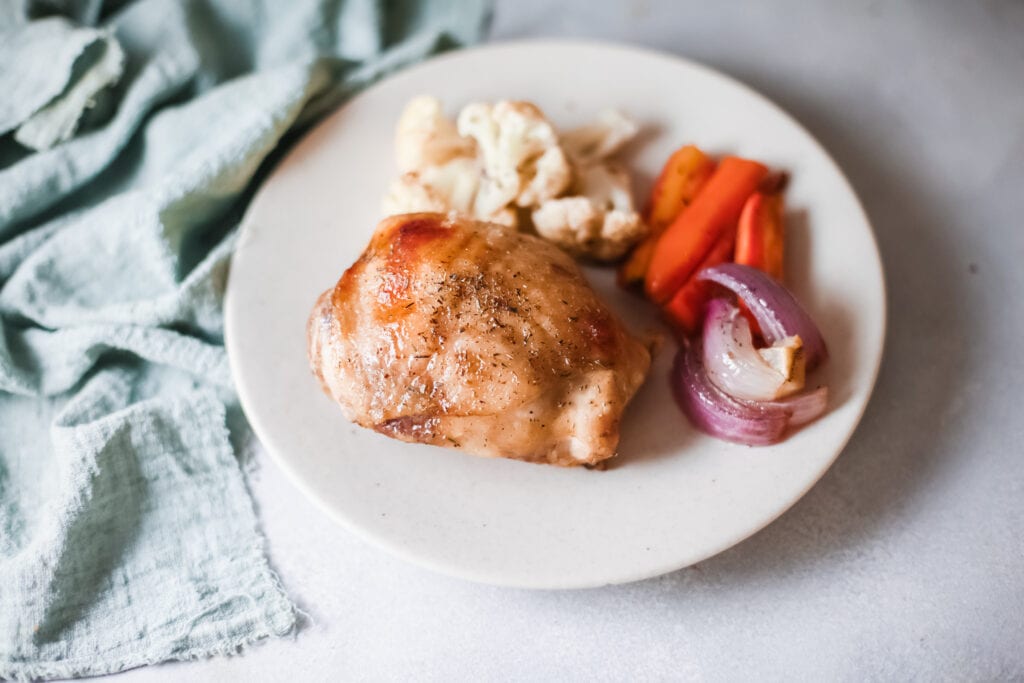 PIN it for Later!