Slow Cooker Apple Butter Recipe – Cinnamon and Apple Homemade Goodness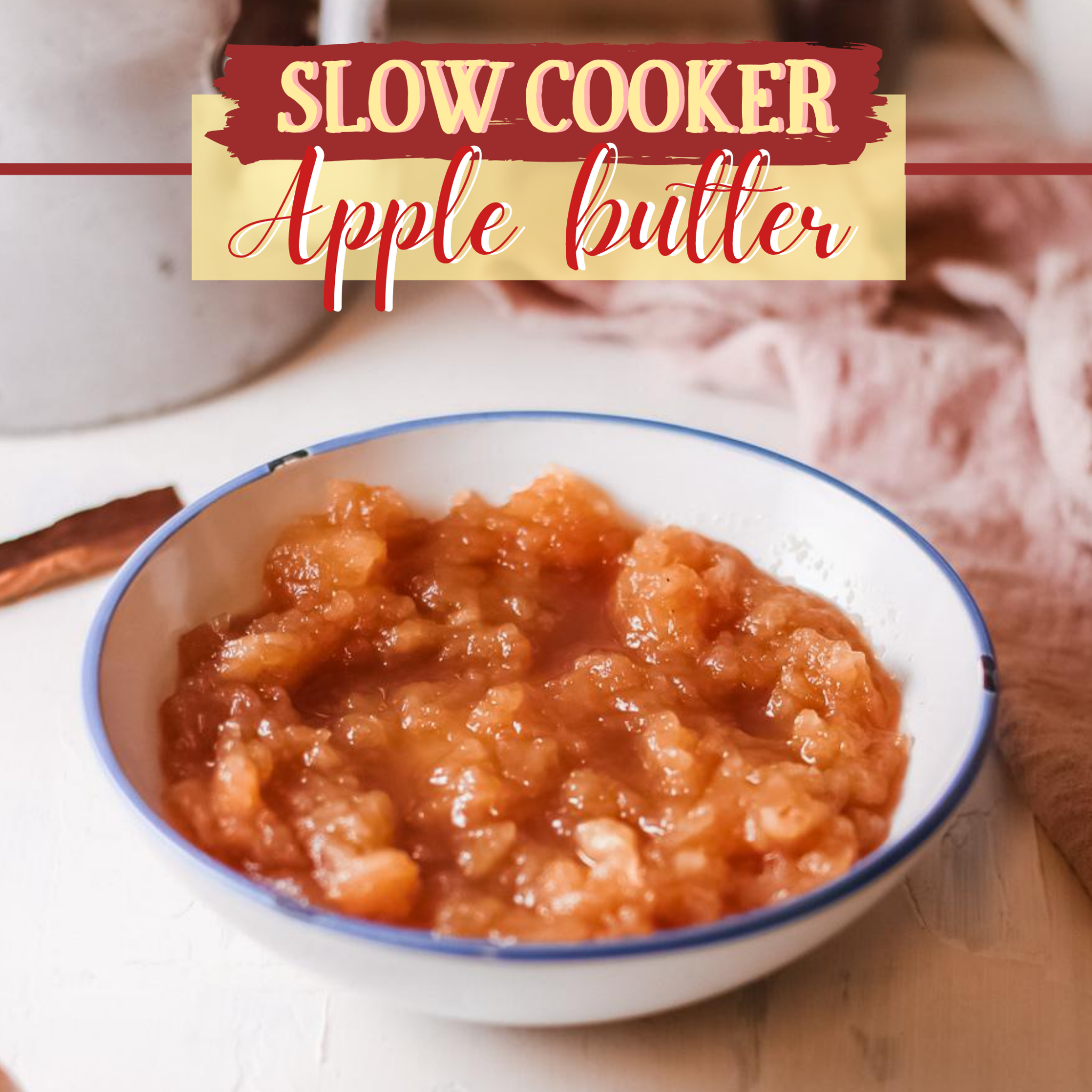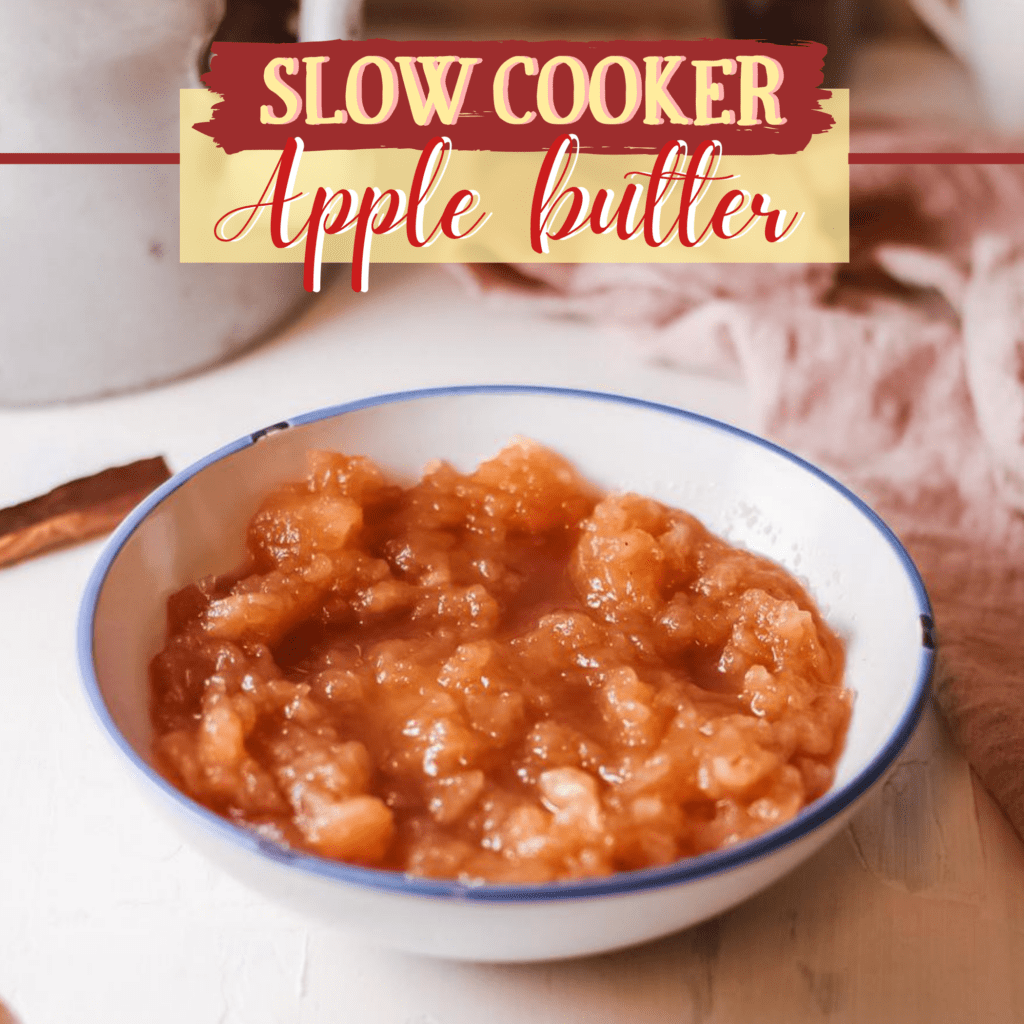 This slow cooker apple butter is a must make this season! Silky and buttery it's slightly spiced and perfectly sweet. It's totally delicious as a spread, filling, or as an ingredient for cakes and muffins.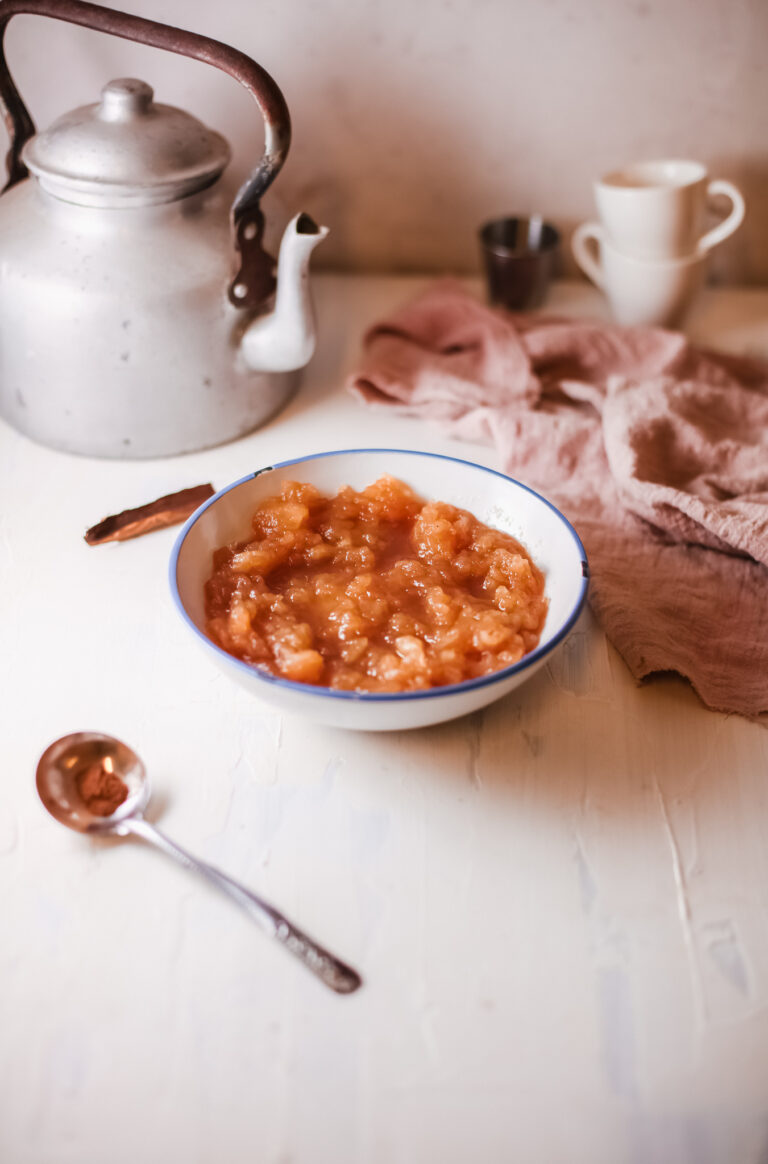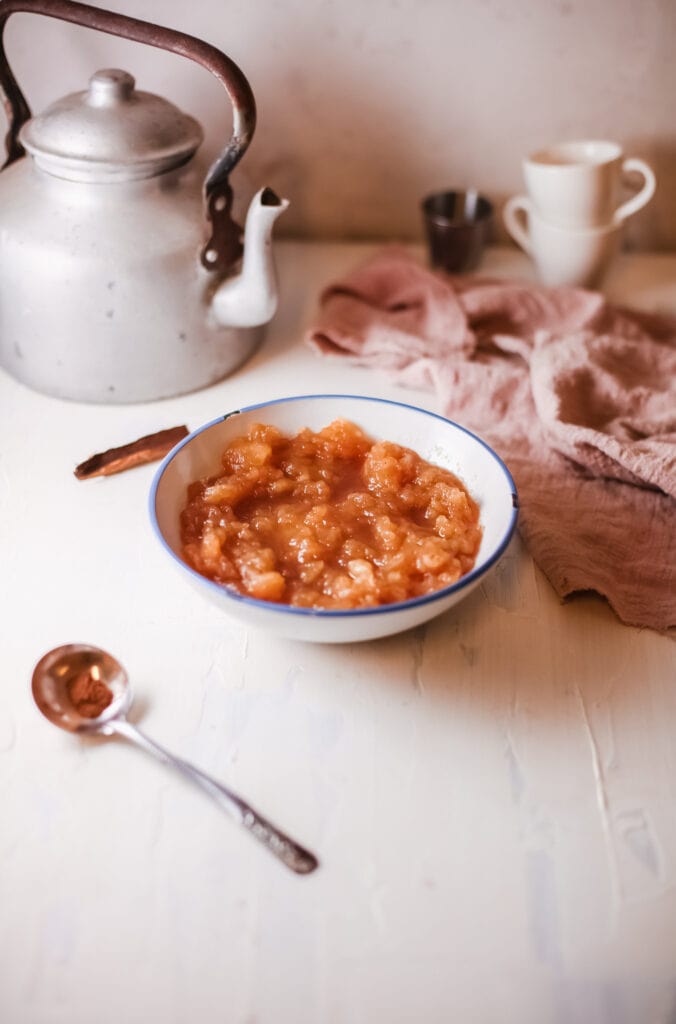 If you've never made apple butter, read on…
It's incredibly easy to make

Also, it's super affordable (which is always a plus on my books)

Your home will smell like fall dreams while you are making this

It makes beautiful gifts for neighbors and family

It's hands-off, your slow cooker pretty much makes all the work for you

And you can eat it with EVERYTHING
See? It can't get any better than that.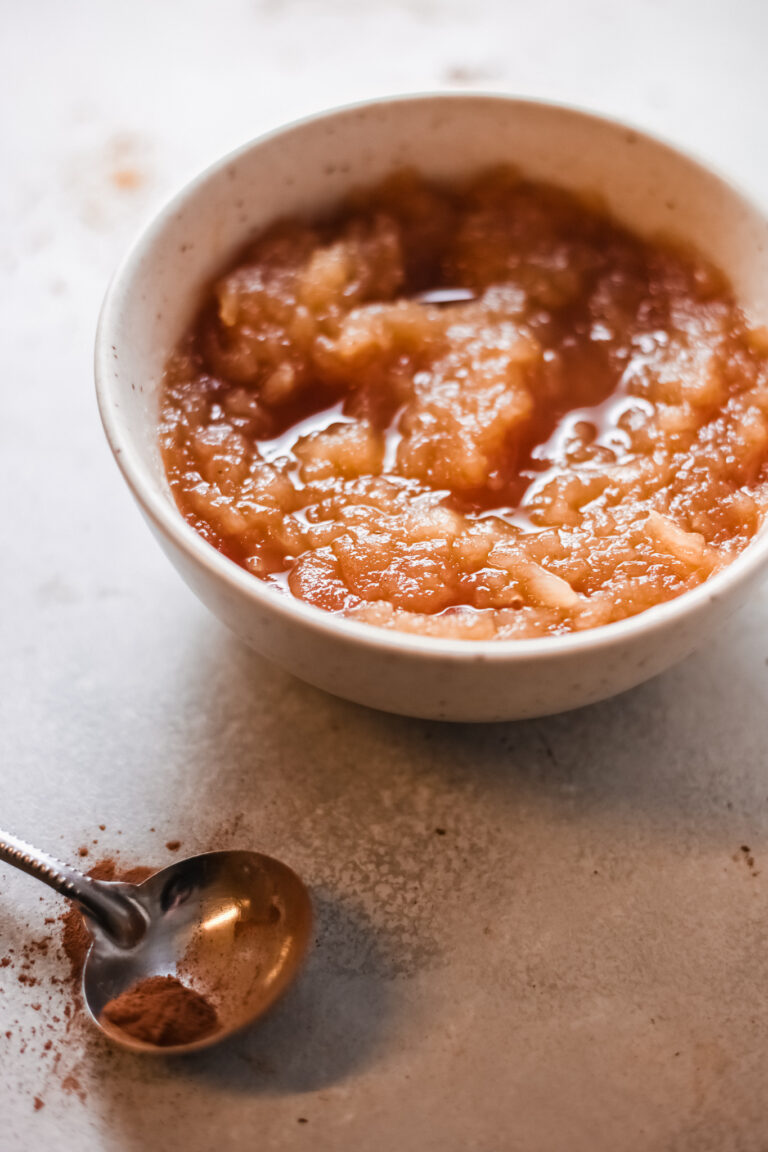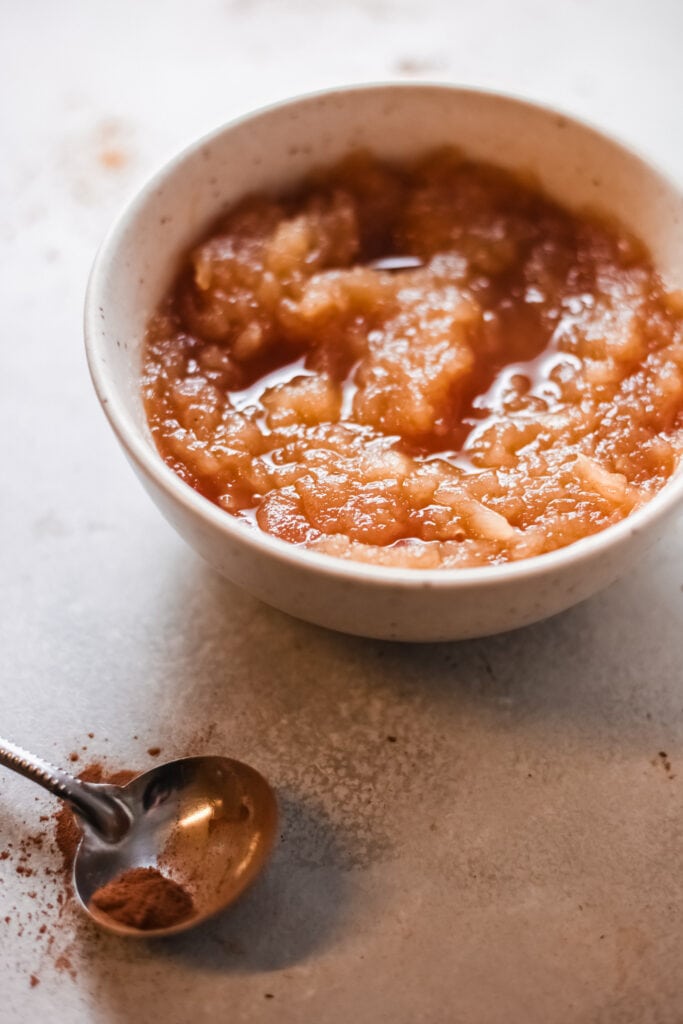 What is Apple Butter?
I was surprised when I discovered that not everyone knows what apple butter is! If you haven't heard about it before you are probably wondering what it is and how to eat it.
Apple butter is apple puree cooked until the natural sugars in the apple caramelize (that's why it has that golden hue). You also add some traditional Fall spices, like cinnamon and nutmeg while you are making it.
It has a very concentrated apple flavor and aroma with spicy undertones (thanks to the cinnamon).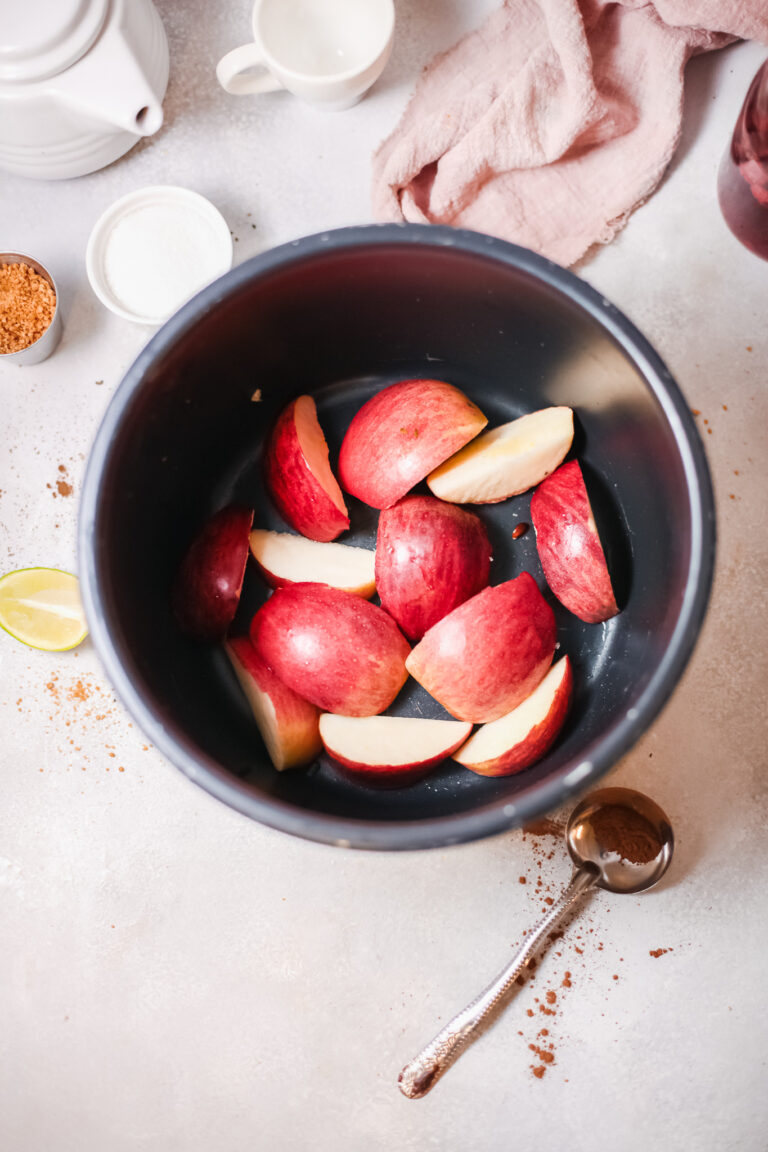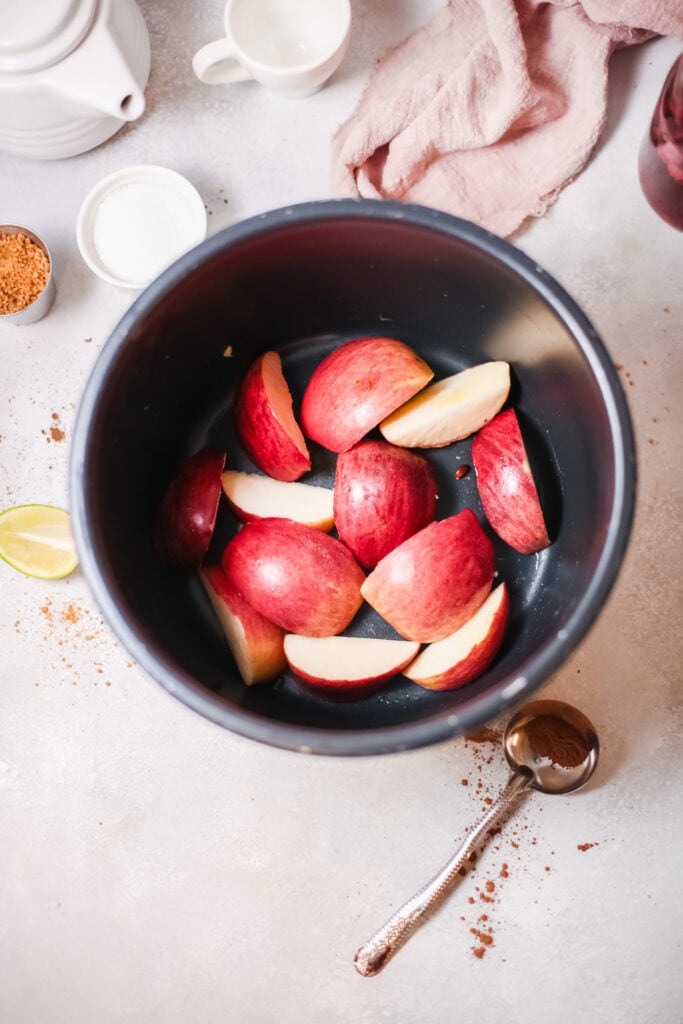 Slow Cooker Apple Butter Ingredients
6 Apples, roughly quartered
3 Tbsp brown sugar
3 Tbsp white sugar
1 Tbsp lime juice
1/2 Tbsp cinnamon
1 Tsp vanilla extract
1/4 Tsp ginger powder
Pinch of nutmeg
Directions:
Core the apples and place inside the slow cooker.
Add the brown sugar, white sugar, and lime juice.
Cook on low for around 9 hours, checking every now and then to stir.
Once the apples are soft remove the skin, it will come off easily.
Add the cinnamon, vanilla extract, ginger, and nutmeg and cook for 1 more hour. Stirring occasionally.
Apple Butter Uses
Just in any way you would eat a jam or preserve! Spread over some toast, used as a filling for muffins, or served with dinner rolls on Thanksgiving.
You can also eat it over ice cream or with pancakes and it's also delicious as a Greek yogurt topping.
Trust me when I say this apple butter is delicious! I recommend making several jars so you can share it with neighbors, friends, and family.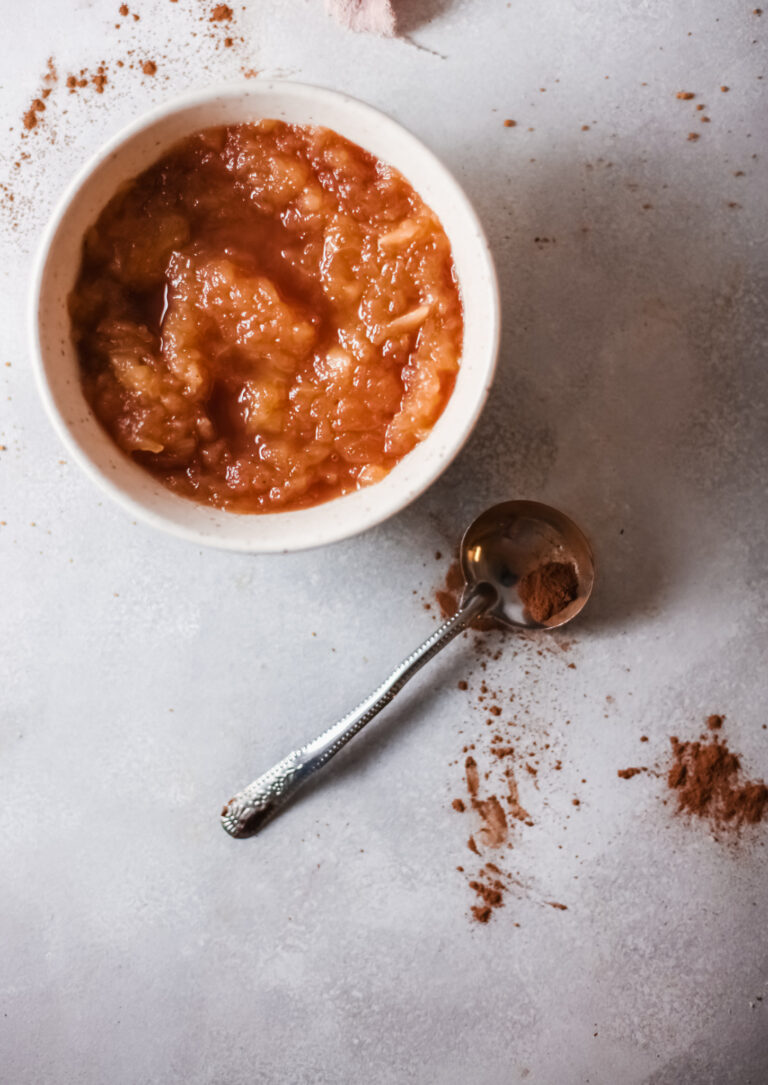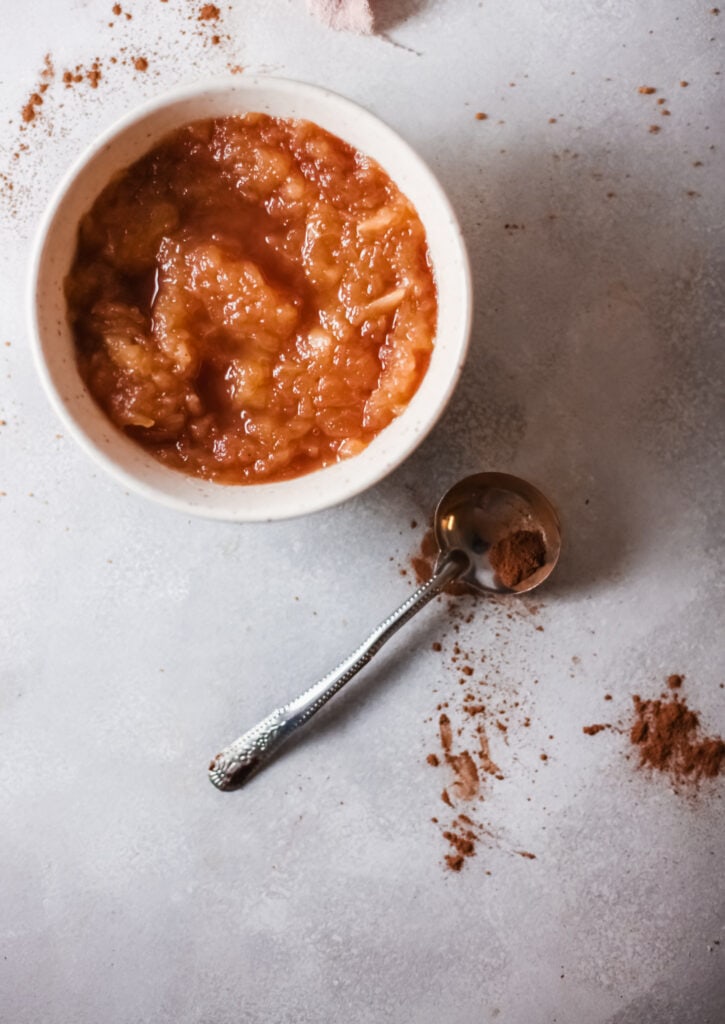 Do you have leftover apples? We have 10 of our favorite apple recipes to share with you.
PIN It for Later!