These apple oatmeal cookies are chewy and soft with moist centers. The vanilla icing is so pretty drizzled on top. Make a double batch today. These are so good for a mid-afternoon pick me up or evening snack.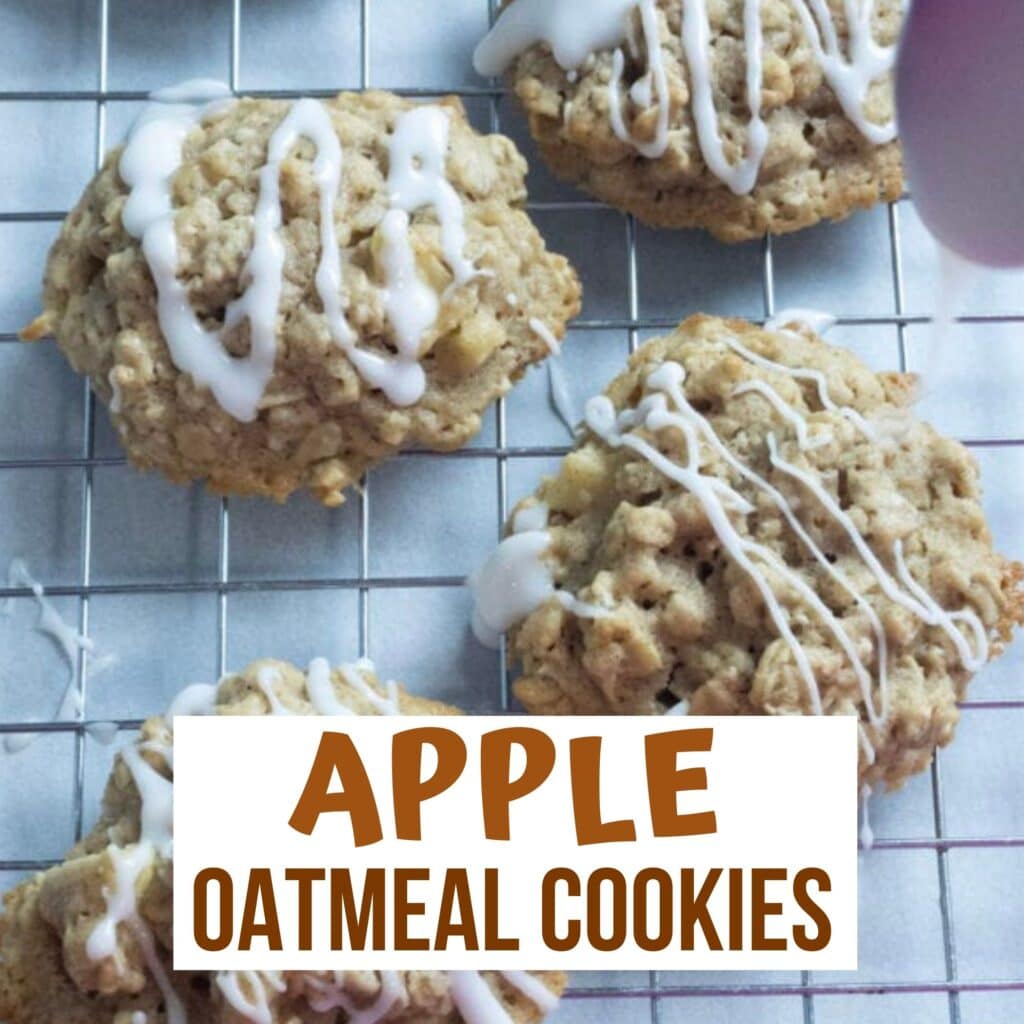 Apple Oatmeal Cookies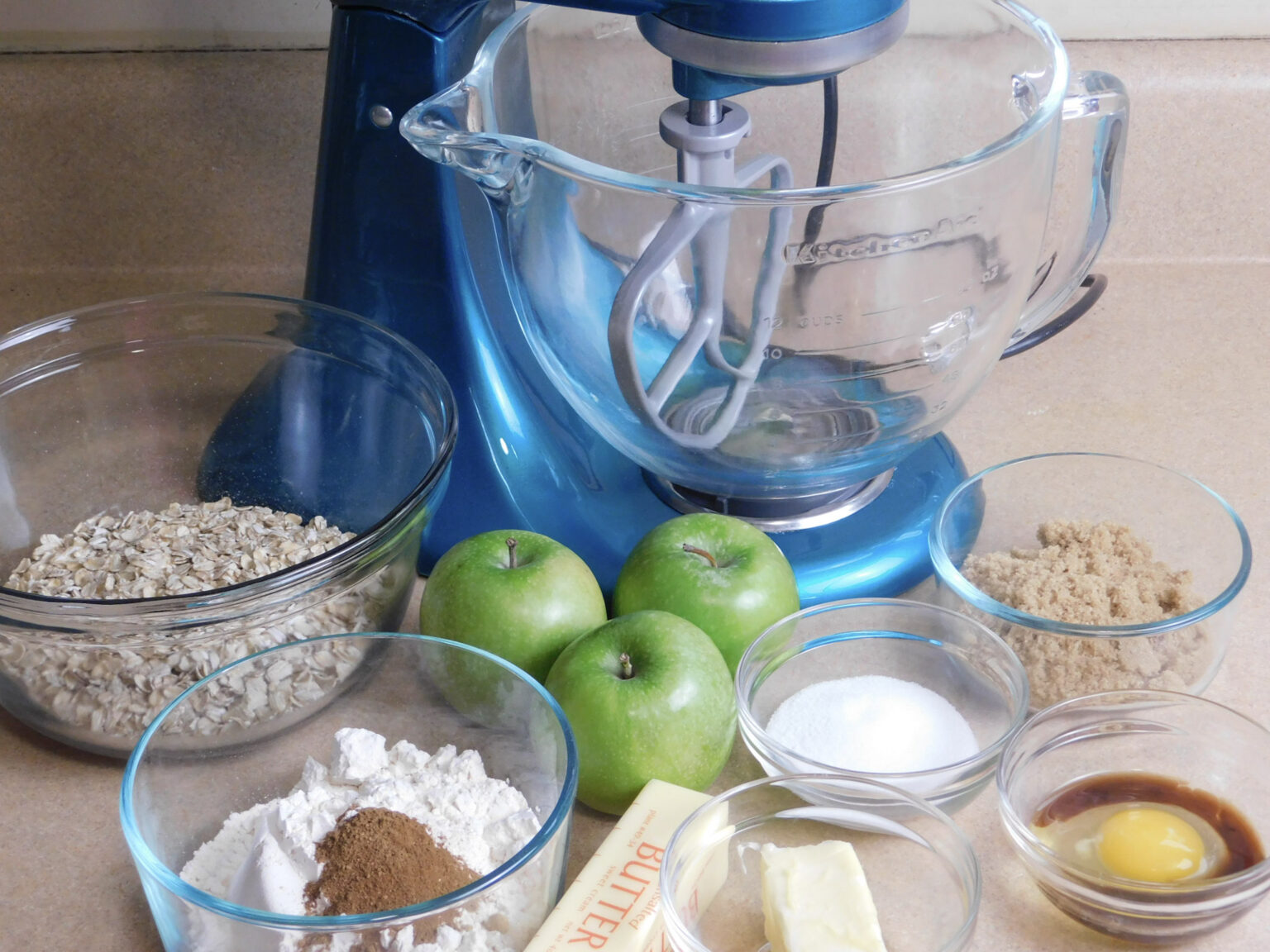 Equipment:
Baking Sheets
Parchment Paper
Stand Mixer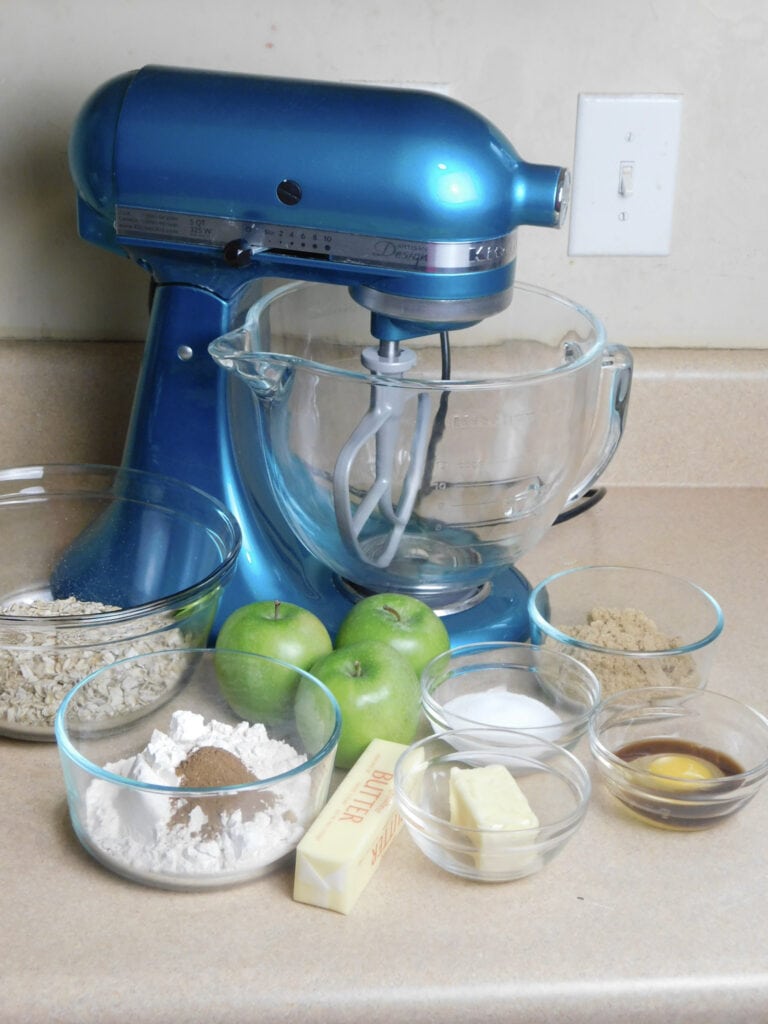 Ingredients
¾ cup unsalted butter, softened
1 ¼ cup packed light brown sugar
1 egg
¼ cup whole milk
1 cup chopped apples
1 tsp lemon juice
2 ¾ cup oats
1 ¼ cup all-purpose flour
1.5 tsp apple pie spice (you can substitute cinnamon)
½ tsp salt
¼ tsp baking soda
Optional: walnuts or raisins
Glaze Ingredients
1.5 cup confectioners sugar
1 tsp clear vanilla (regular vanilla also works but it won't be a bright white)
3-4 tsp milk or water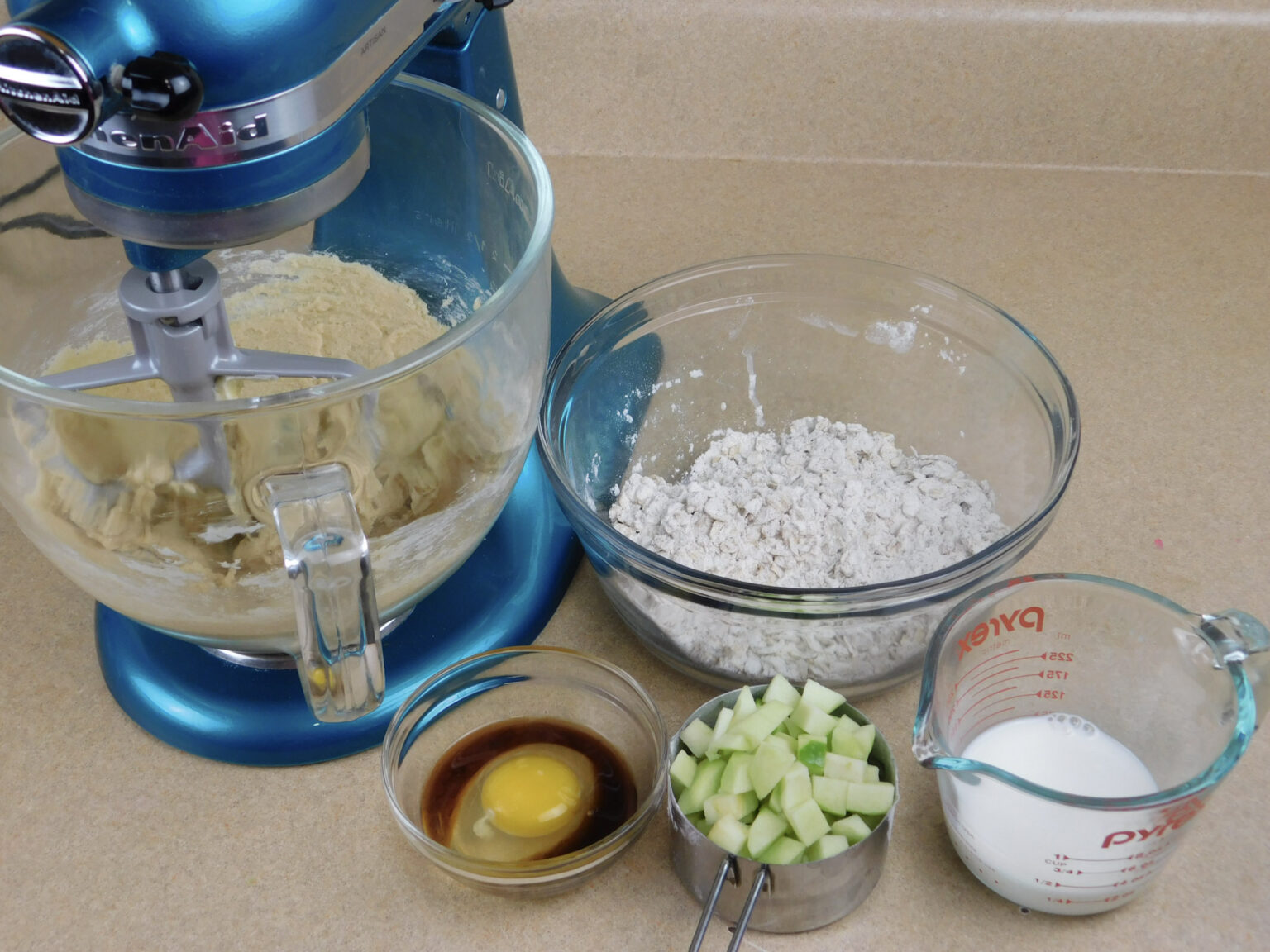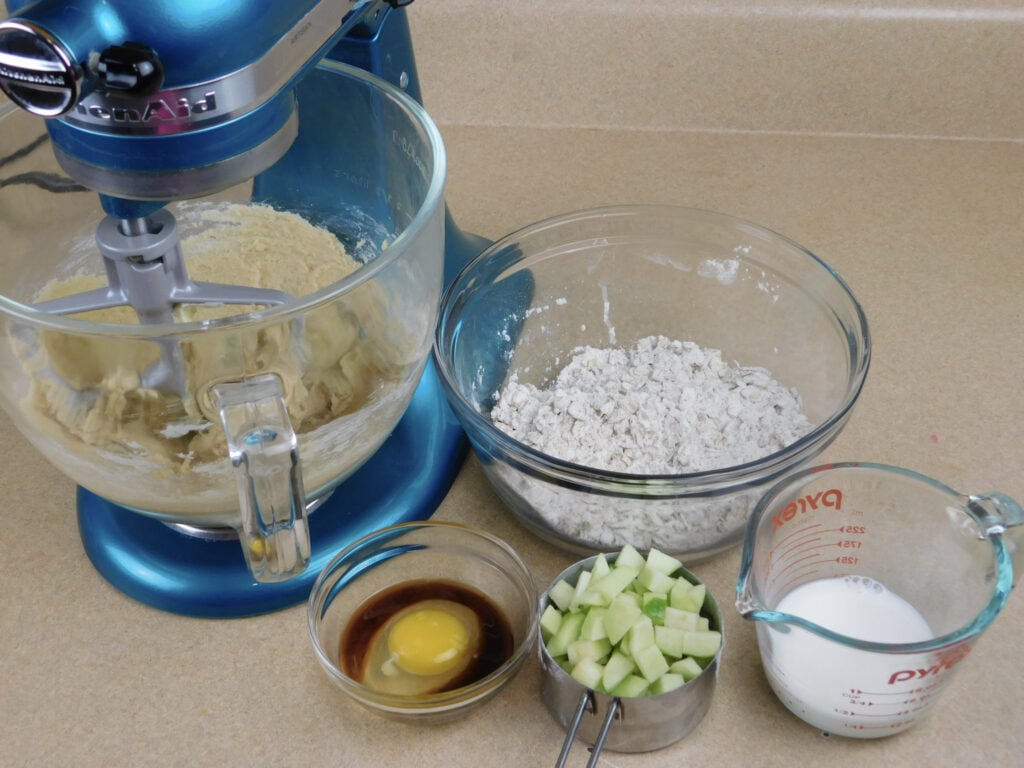 Directions
Preheat Oven to 350°
Line Baking Sheets with parchment paper or silicone baking mats
Chop apples and toss in lemon juice
On medium-high speed, mix sugar and softened butter until light and fluffy
Mix eggs and vanilla until incorporated
Add milk while mixing on medium-low (the batter will look like a broken emulsion)
Add remaining ingredients (dry ingredients, oats + apples)
Hand stir with a rubber spatula or wooden spoon.
Portion out dough using a cookie scooper onto prepared cookie sheets
Space cookies at least an inch apart
Bake for 15-18 mins until the edges are golden brown.
Remove from the oven and allow them to cool for 10 minutes before icing
Whisk the ingredients for the icing together and drizzle over the cookies.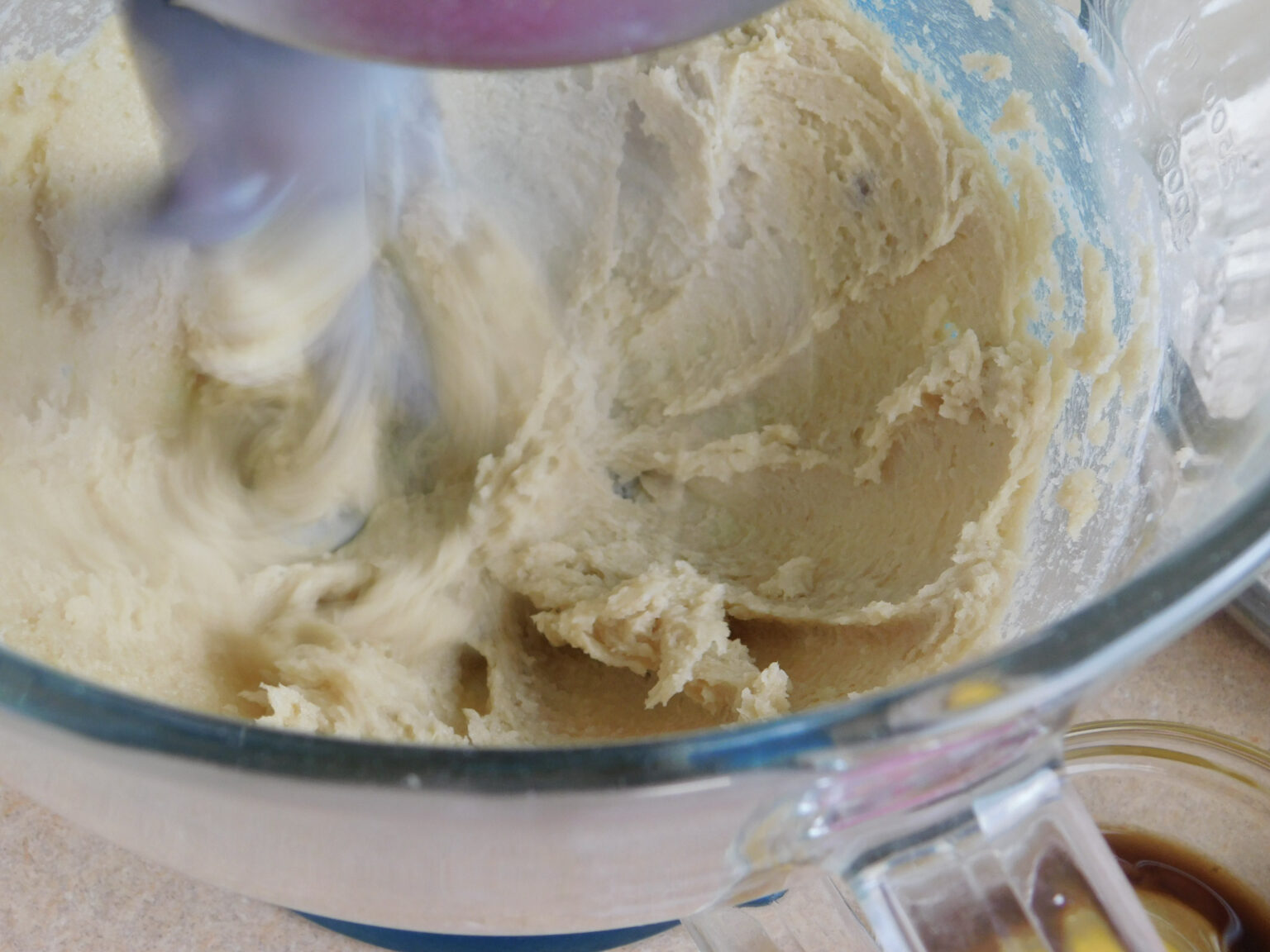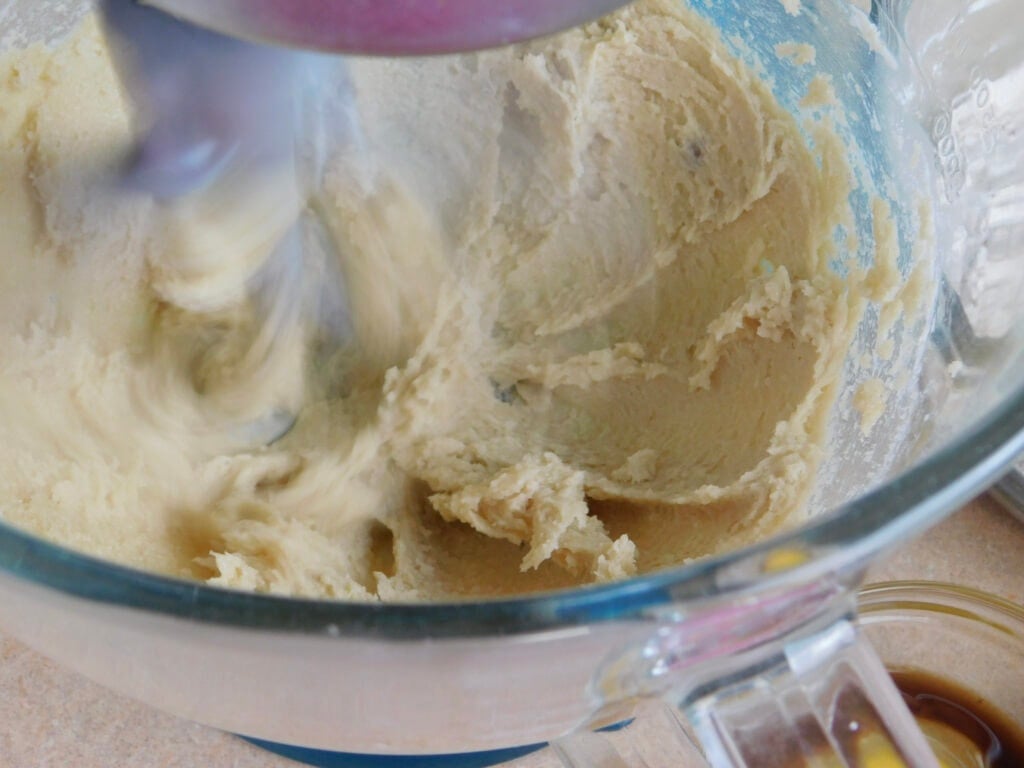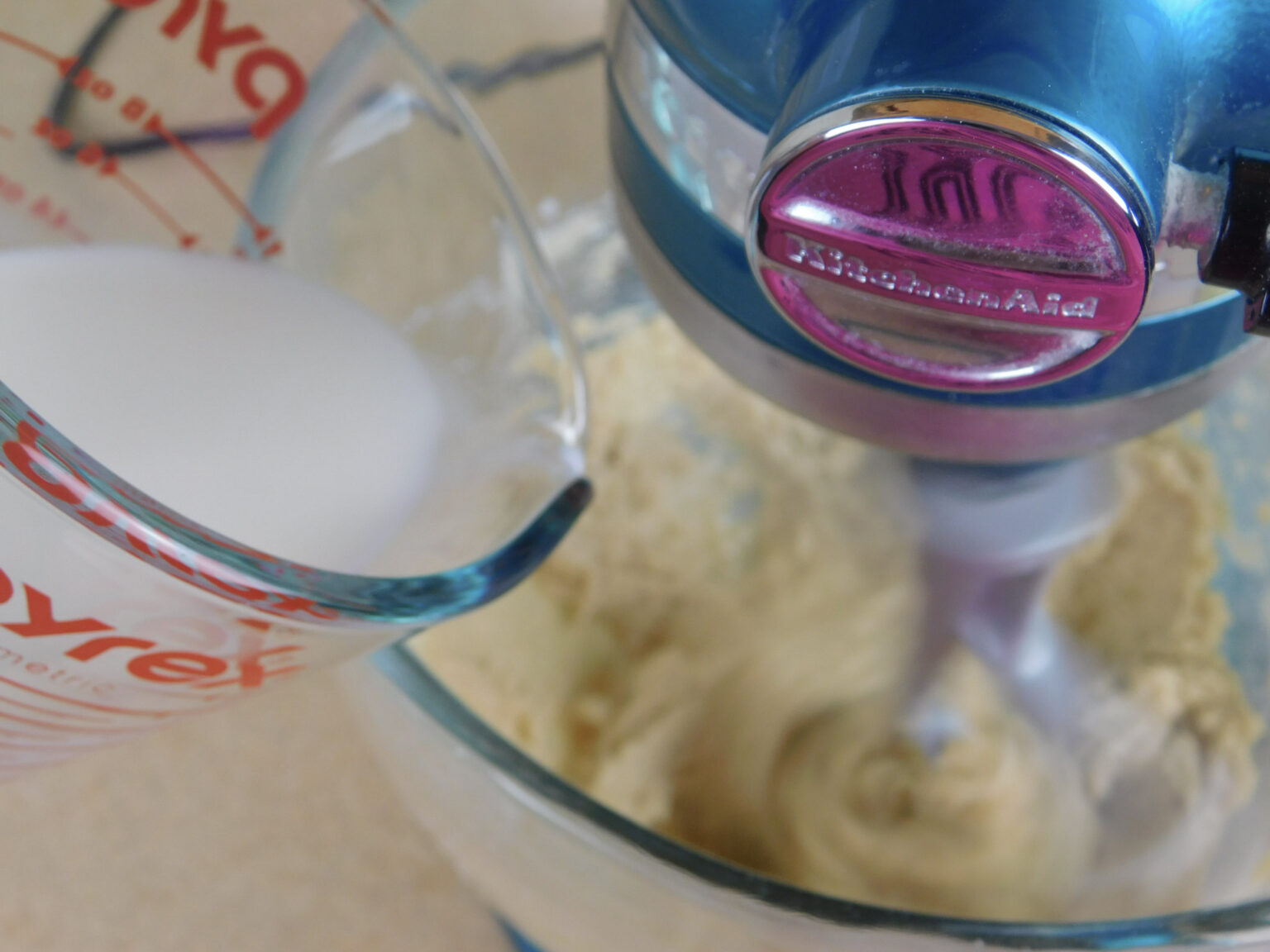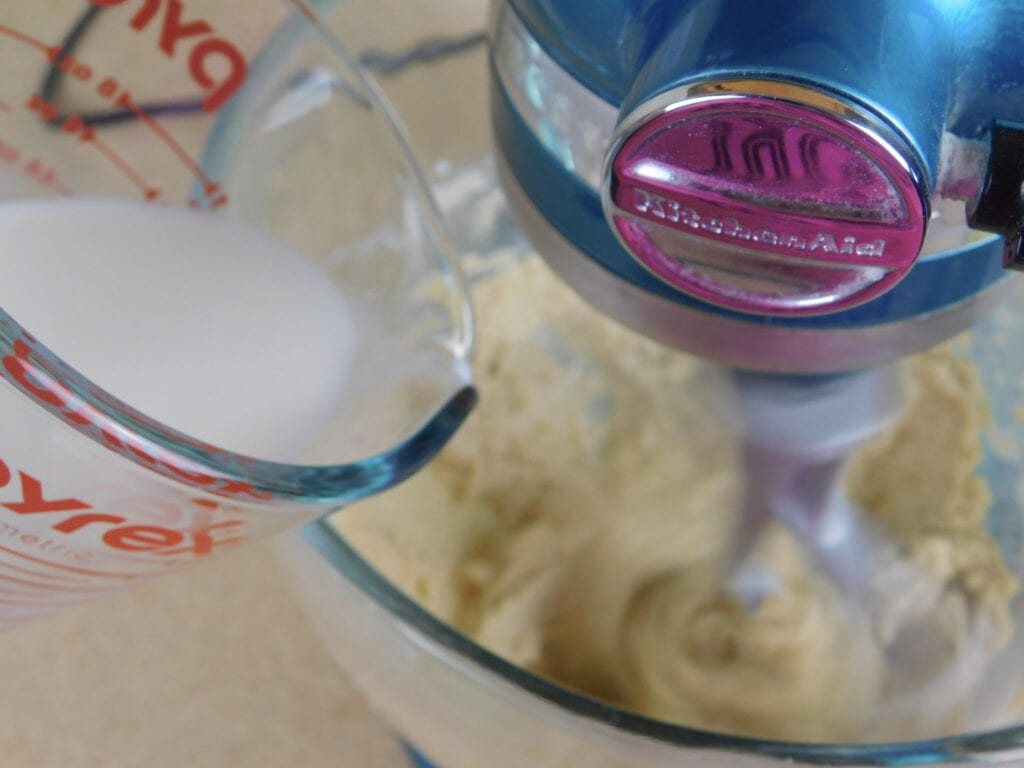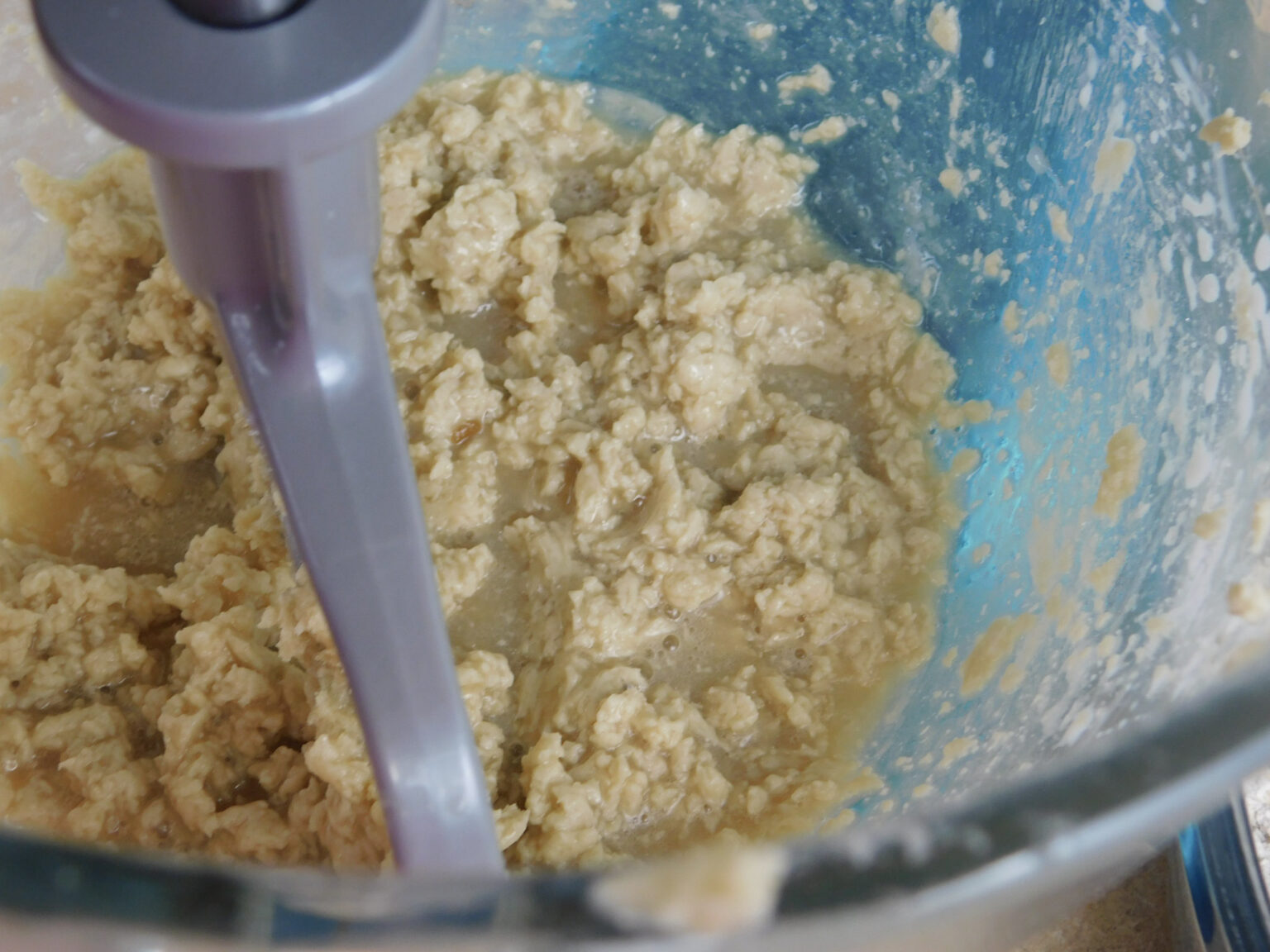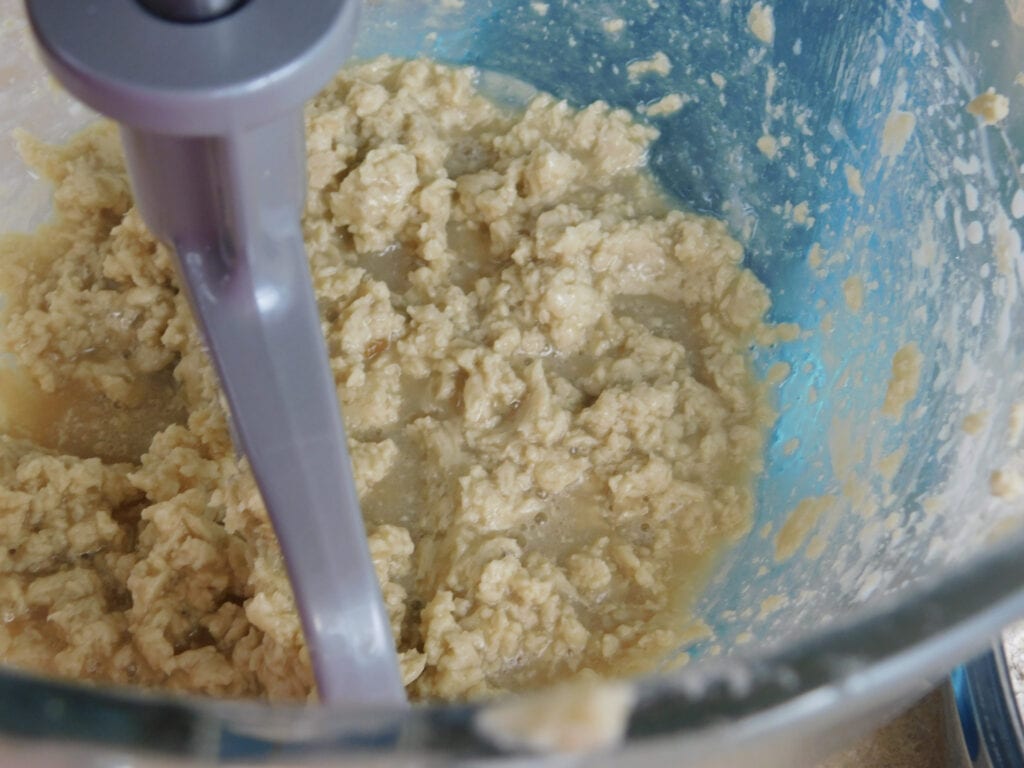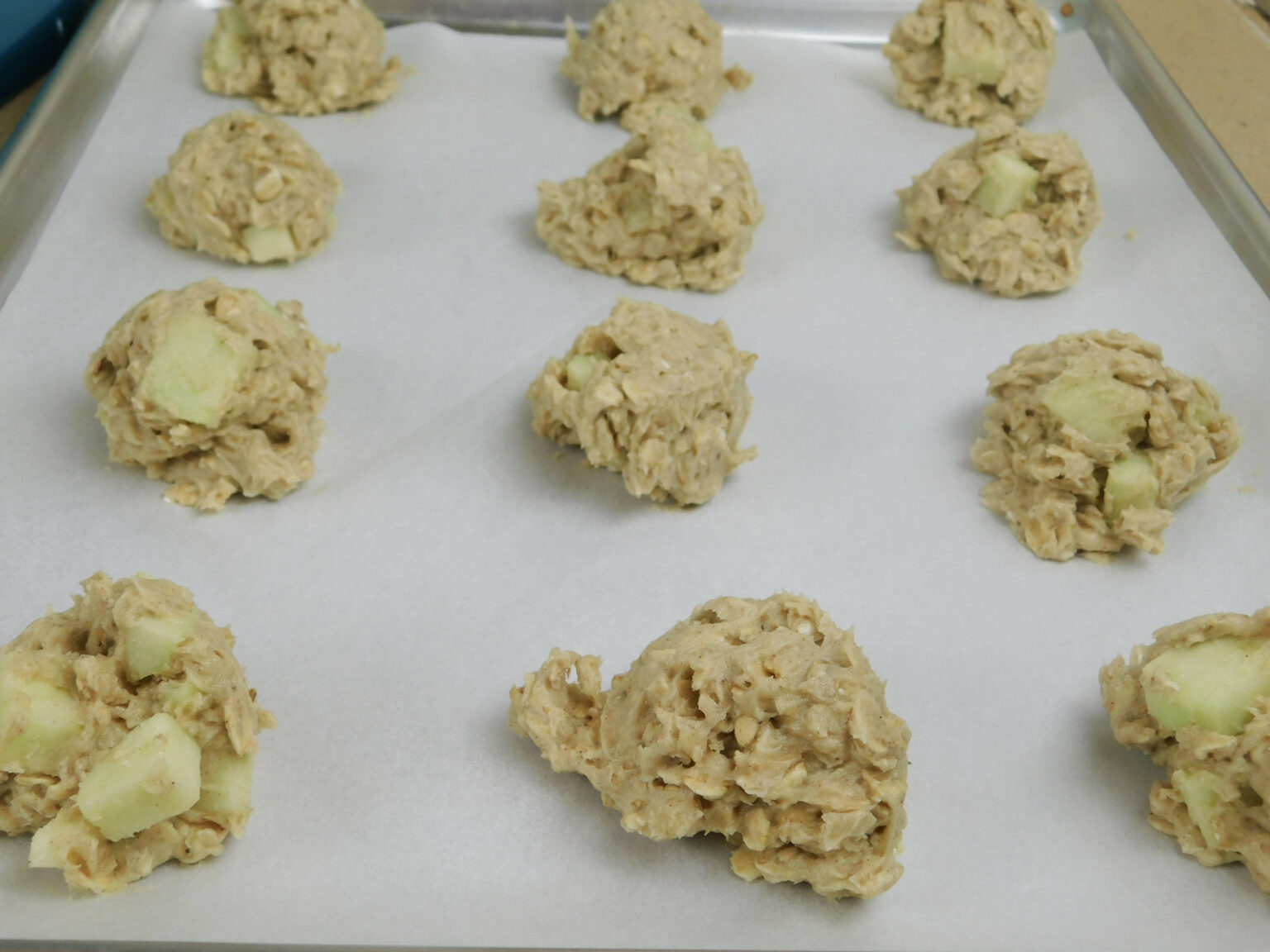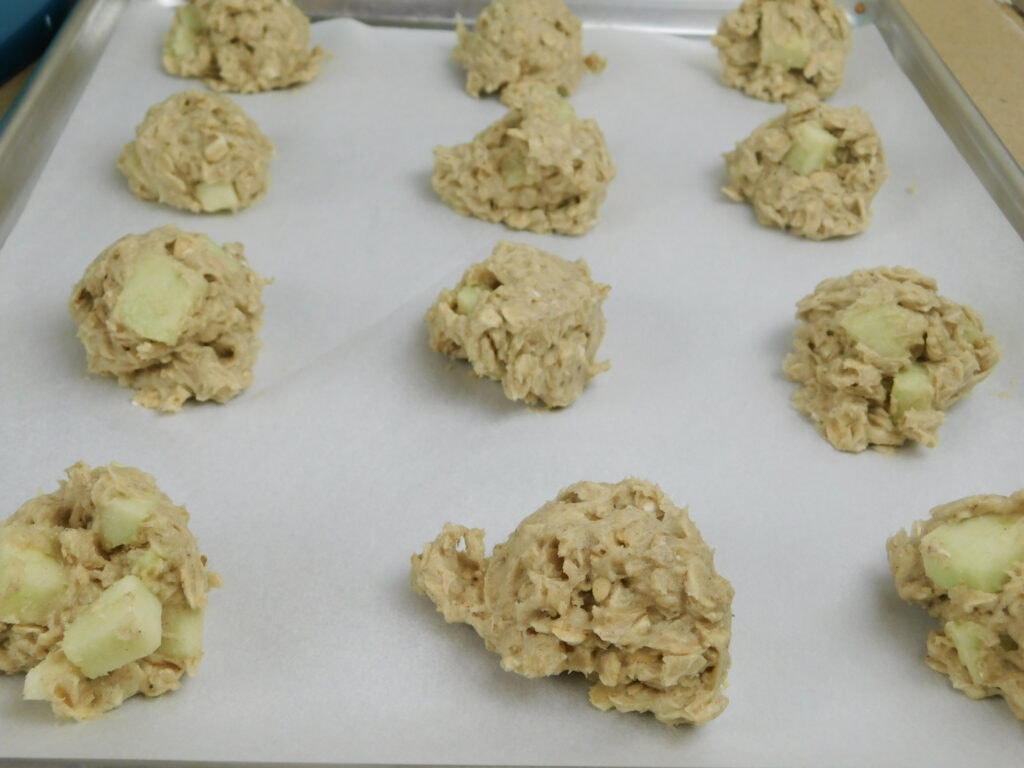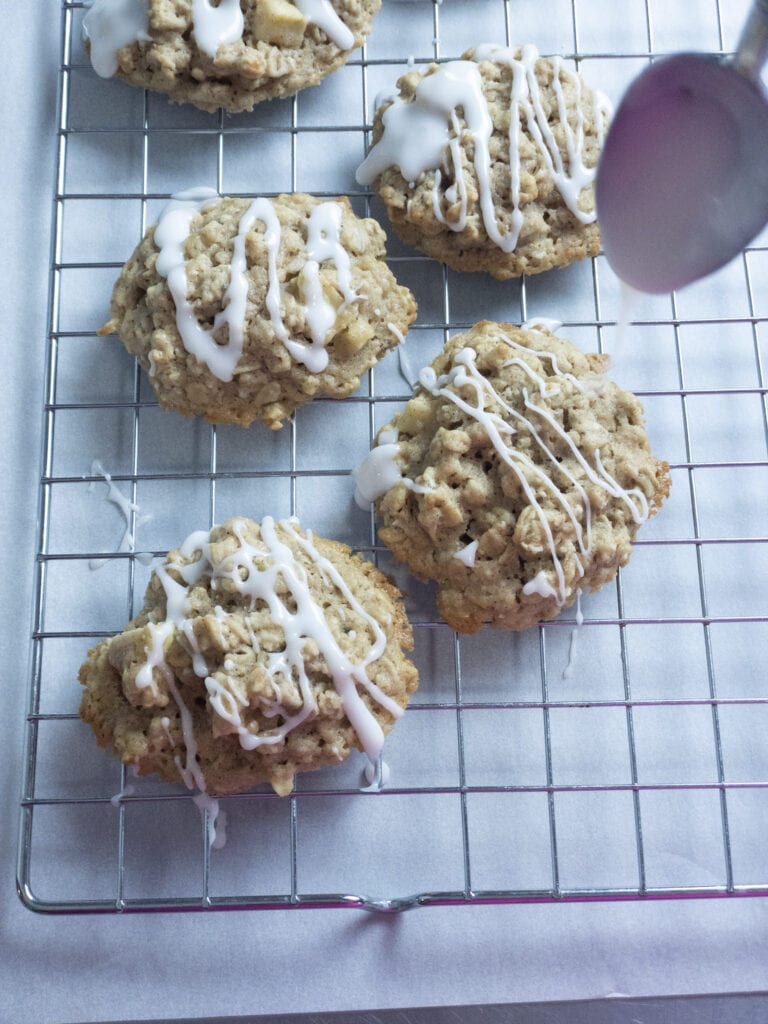 Also try this Homemade Apple Fritters recipe!