Are you a hot sleeper? So am I. The older I get, the more elusive a good night's sleep can be. I've been making sleep a priority and I've made some changes. I needed to find ways to cool down my body at night. This post is sponsored by Kohl's, but all opinions are entirely my own.
I've found a cool pillow for hot sleepers and several other sleeping tips I want to share with you.
[By the way, if you have a chronic medical condition or if you suspect your medication is causing your night sweats, be sure and consult with your doctor.]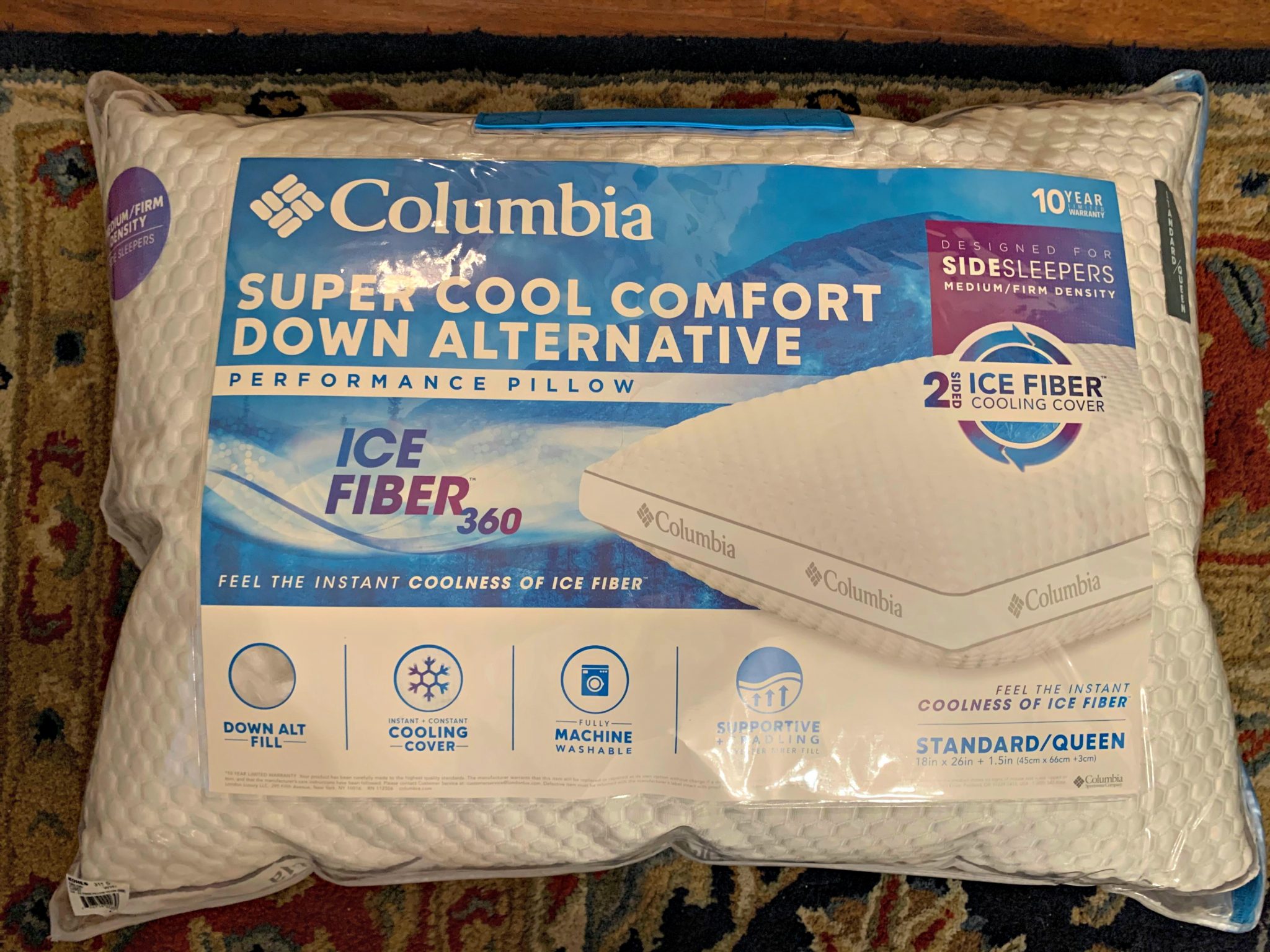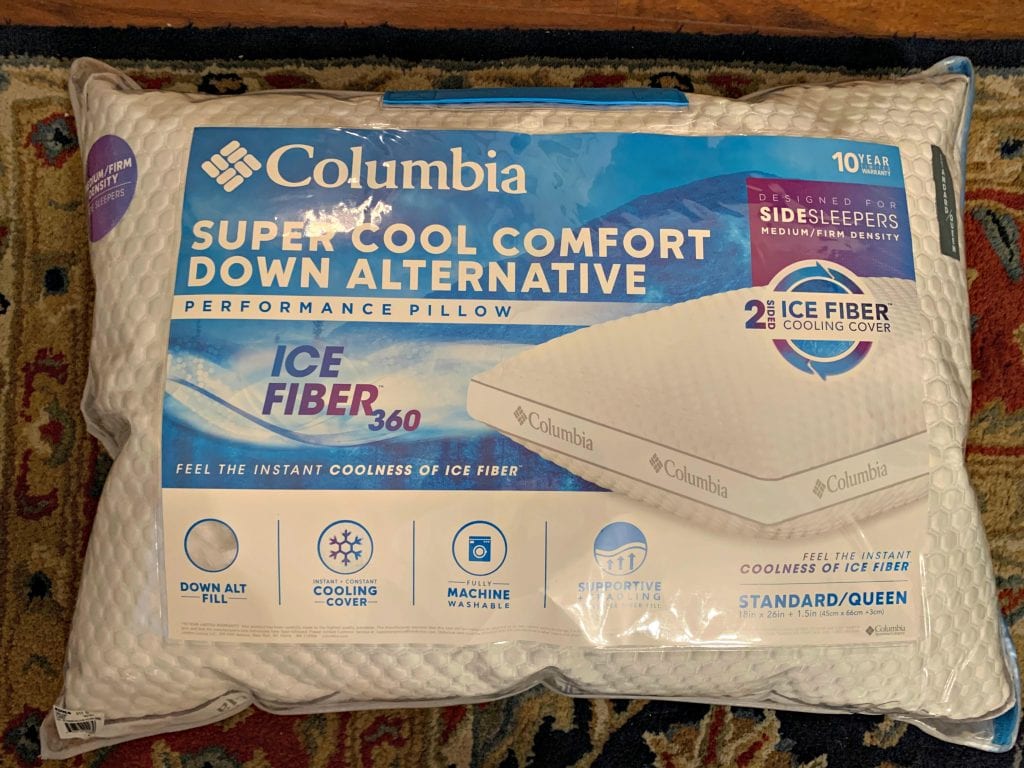 Try a Cooling Pillow
About two weeks ago, I tried the Columbia Ice Fiber Down Alternative Pillow from Kohls. After one night, I was hooked. It has a cooling gel on both sides that is just cold enough to eliminate my night sweating issues. It has a medium firmness and the down-alternative fill makes it easy to squish. I sleep both on my side and back and either way, the pillow has been fantastic for me. I've had no issues with my back or neck. Just know you cannot use a pillowcase, it comes with a washable cover. I didn't know if the bumpy design would bother me, but it is quite comfortable. For Christmas, I am asking for the Columbia mattress pad.
Check Your Mattress
Choose cotton sheets and pillowcases that are 100% cotton. I tried a silk pillowcase but it made me hot and sweaty. Cotton is breathable and won't stick to your skin during the night. Choose lightweight blankets. Those new heavyweight comforters are not for me- way too hot!
Thick fabrics like flannel, wool, and fleece can cause you to sleep hot. Cotton will help wick away moisture. I like cotton pajamas or large cotton t-shirts. I've not tried moisture-wicking pajamas but I've seen some good reviews for them.
Cool Water
If I get up in the night, I take a few sips of cold water that I keep next to my bed. I've also put my wrists under cold water to cool down.
Use a Personal Fan
I have a small fan on the floor on my side of the bed and I adjust it so the air blows over me. Plus I like the ambient noise from the fan.
Take a Shower
If you are used to taking your shower in the morning, try cooling down with a shower before bed, especially if you exercise at night.
Close the Drapes
Keep the heat out of your room during the day. Close the drapes or blinds during the day to keep the sun out of your room.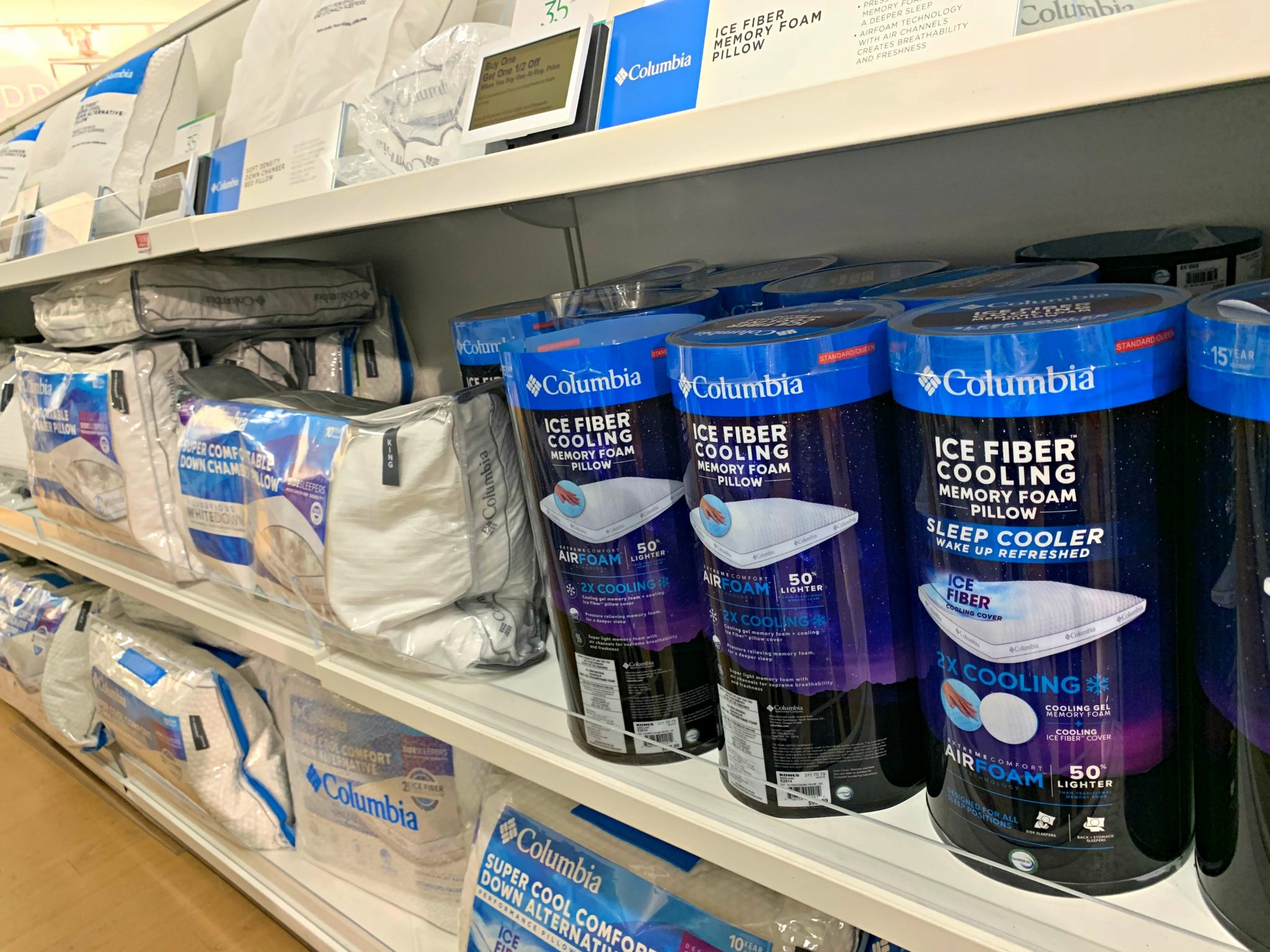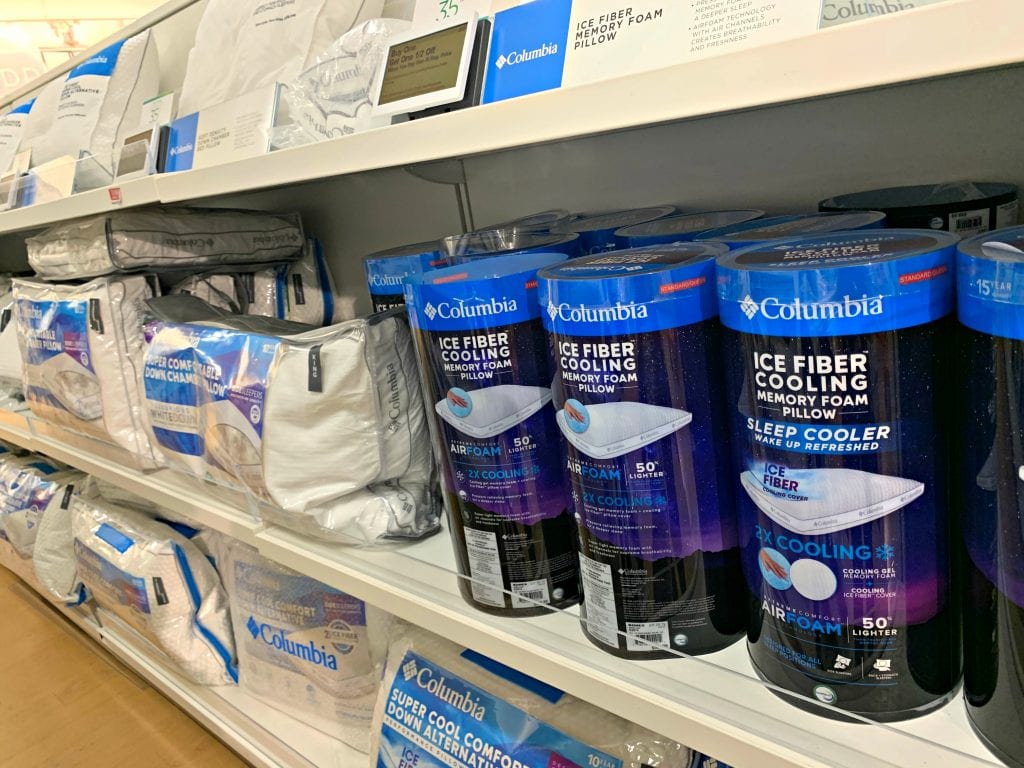 I'm loving the technology of the Columbia Ice Fiber products from Kohl's. You can find them in-store or online.
Check out the Ice Fiber Pillows both the Columbia Ice Fiber Cooling Pillow and the Columbia Ice Fiber Down Alternative Pillow plus the Columbia Ice Fiber Cooling 3 in Mattress Topper.