You are going to love how easy my baked Italian meatballs with pasta recipe is to make.
This is a sponsored post written by me on behalf of Carando®. All opinions are entirely my own.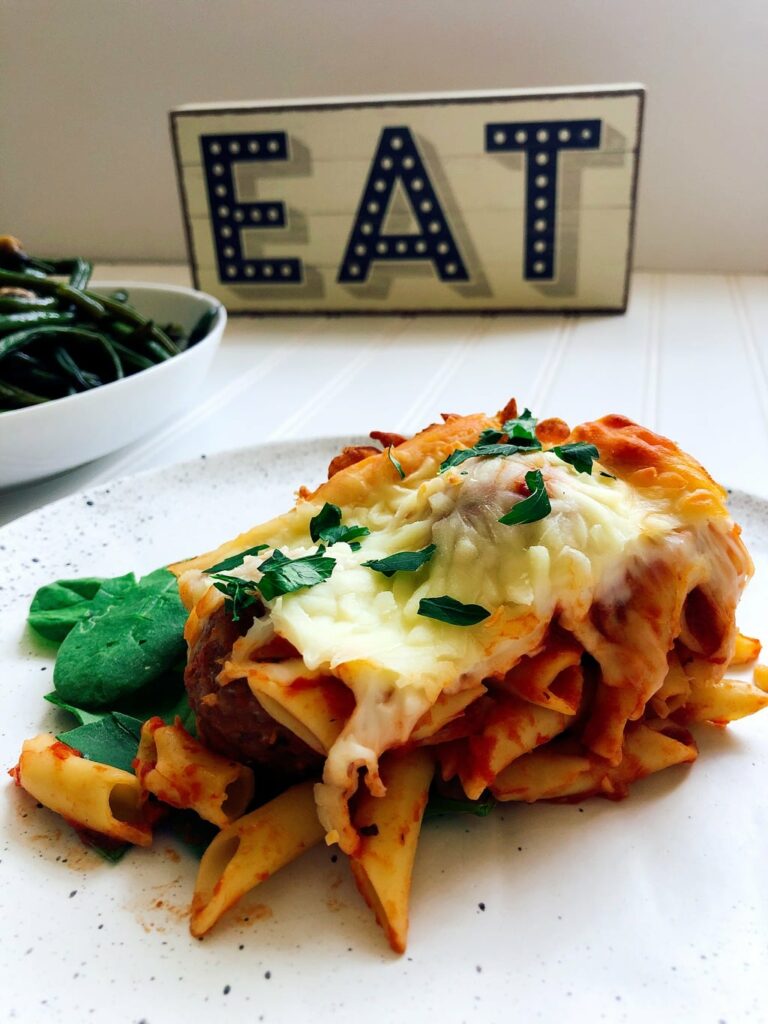 Baked Italian Meatballs with Pasta
These Carando® Fresh Italian Style Meatballs will warm your family's tummies and put a smile on their face. Find them at Winco in the refrigerated meat aisle (keep reading for a coupon too!) Just bake them with cheese and your favorite pasta.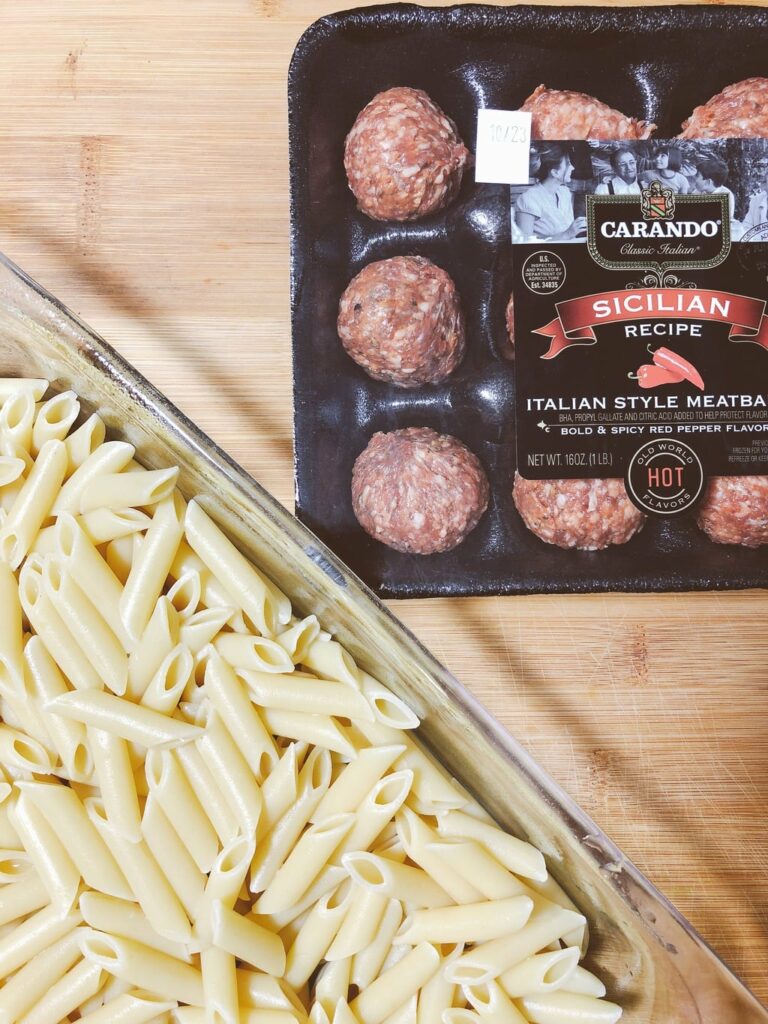 This is comfort food at its best. After a long hard day, the family will love sitting down to this delicious hearty dish.
I'm going to show you how easy it is to make a delicious, hearty, meatball and pasta casserole dish. It is the perfect weeknight dinner.
Plus, if you have any leftovers, you can make a fabulous Italian meatball grinder the next day!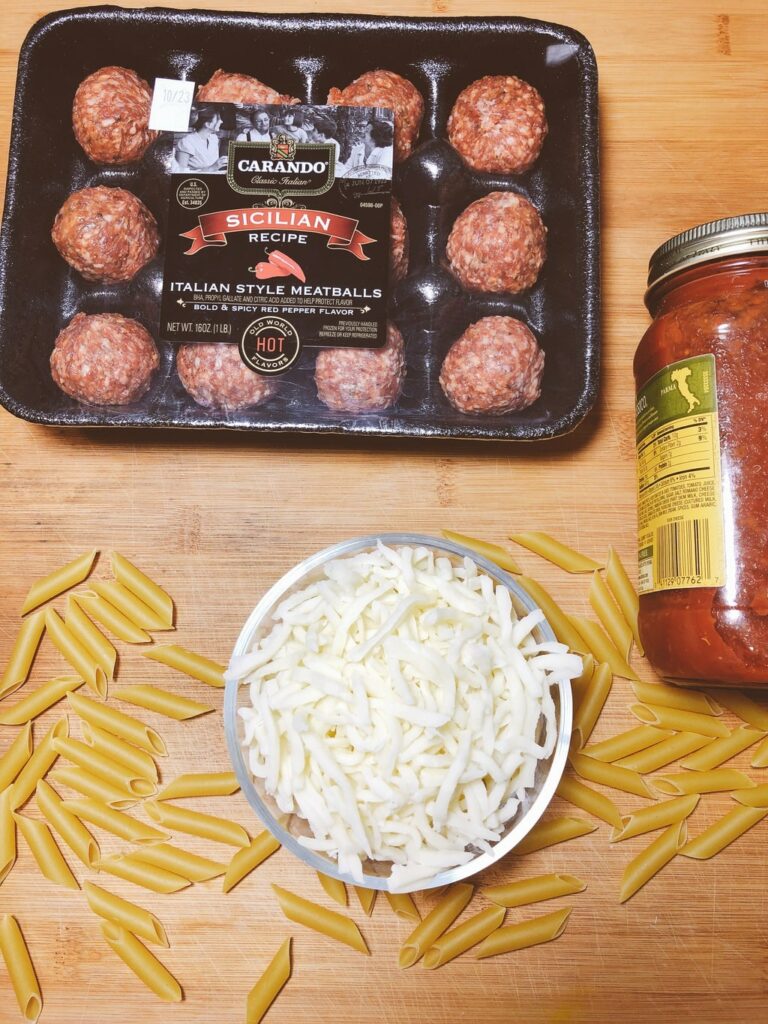 Baked Italian Meatballs With Pasta Shopping List
This is what you need before you make them.
1 package Carando

Sicilian Italian style Meatballs

1 jar marinara or pasta sauce

Mozzarella cheese

Pasta of your choice

Fresh basil leaves (optional)

Fresh Italian Style Meatballs – Delicious Results Without All The Work
These Carando meatballs really taste homemade. They are fresh Italian style meatballs that save time but are still packed with all the flavor and quality of hand-rolled meatballs. Carando meatballs are authentically crafted and deliciously convenient.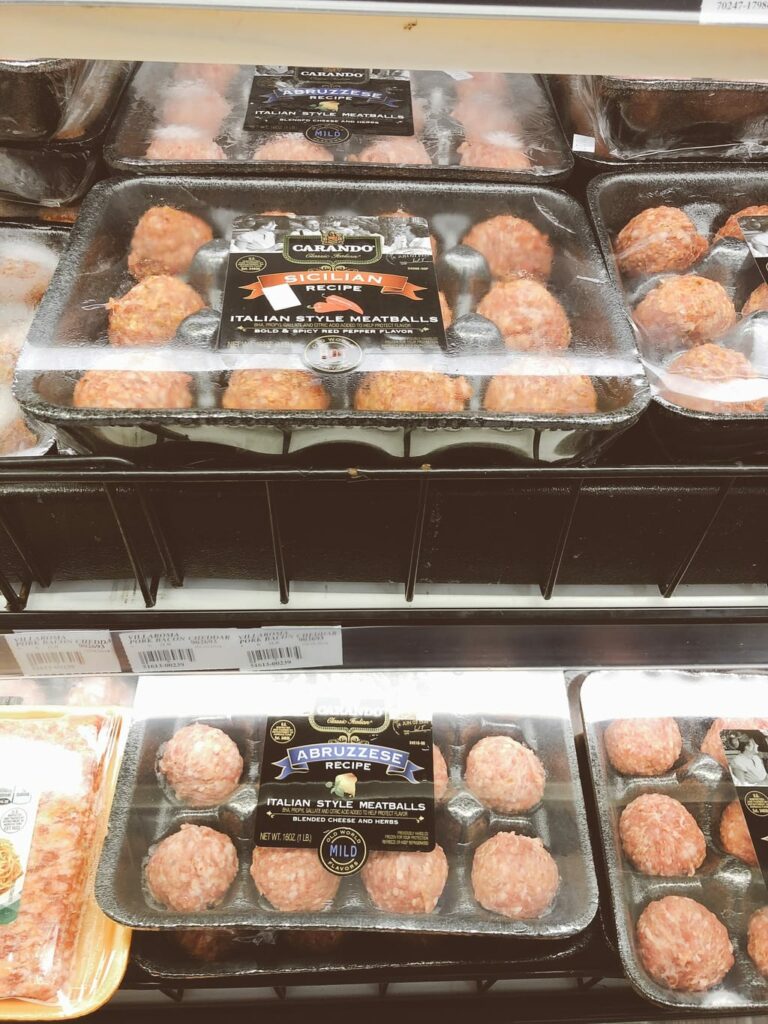 I love shopping at Winco. I know they will have all the ingredients I need and the customer service is the best. Did you know that Winco Foods is employee owned? Winco has great prices and you can save even more at the Winco coupon page.
I shop at either the Lakewood or Pomona, CA stores. You can find your closest Winco store here.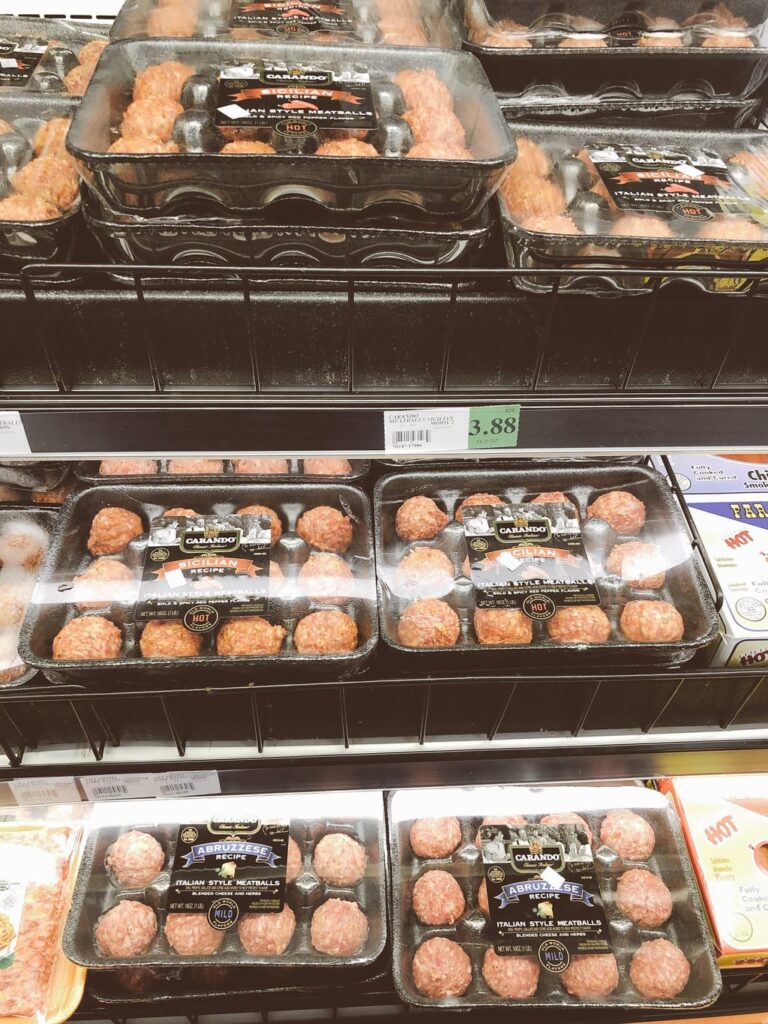 Baked Italian Meatballs with Pasta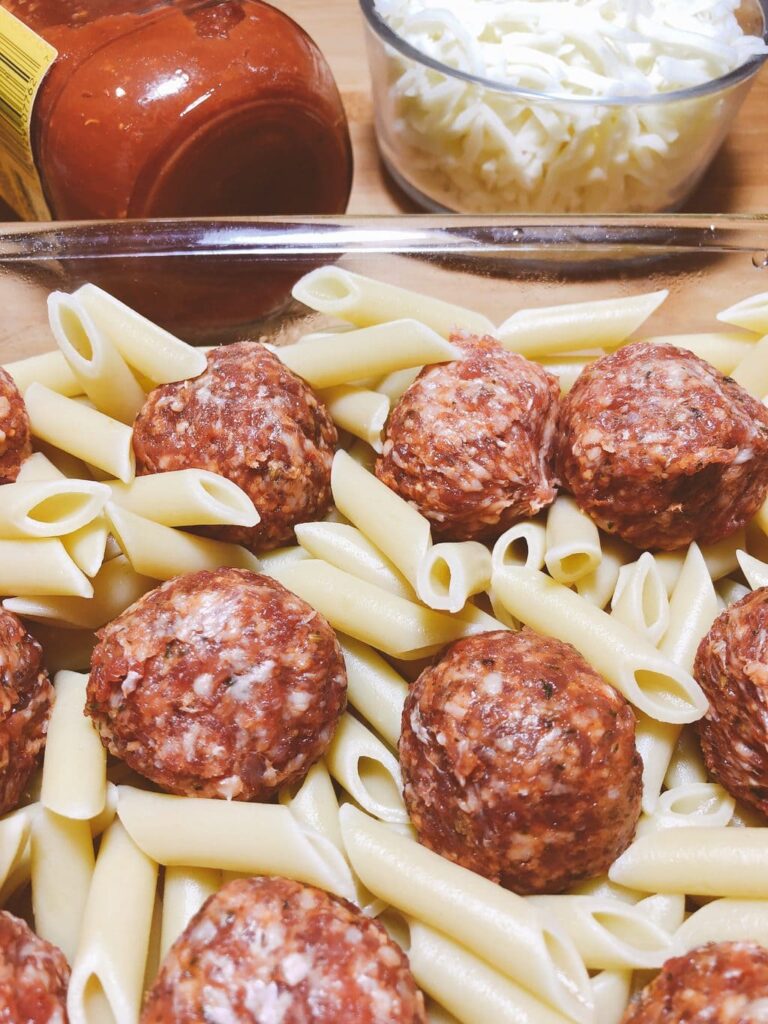 Baked Italian Meatballs with Pasta
Here's the recipe for my favorite baked Italian meatballs with pasta. Pin this post so you can find it later!
Baked Italian Meatballs - Easy Cheesy Recipe
Prep time:
Cook time:
Total time:
This super easy dinner idea features fresh Italian meatballs in a cheesy casserole.
Ingredients
1 box pasta your choice,
1 package Carando Italian Style Meatballs
1 jar marinara or pasta sauce
4 cups shredded mozzarella cheese
5 fresh basil leaves (optional)
Instructions
Preheat oven to 350°F.
Boil noodles. Keep them slightly undercooked to allow for more cooking in the oven.
Drain the noodles
Pour pasta into a casserole dish (9"x13" size).
Top with Carando meatballs and pour the jar of sauce, (don't overfill your casserole dish) then sprinkle with cheese.
Bake casserole until meatballs are cooked through and cheese is melted. The Carando meatballs are large so check to be sure they fully cooked. The cook time of 45 minutes is approximate.
Sprinkle with torn or chopped fresh basil leaves.
What is the best cheese to melt on top of meatballs?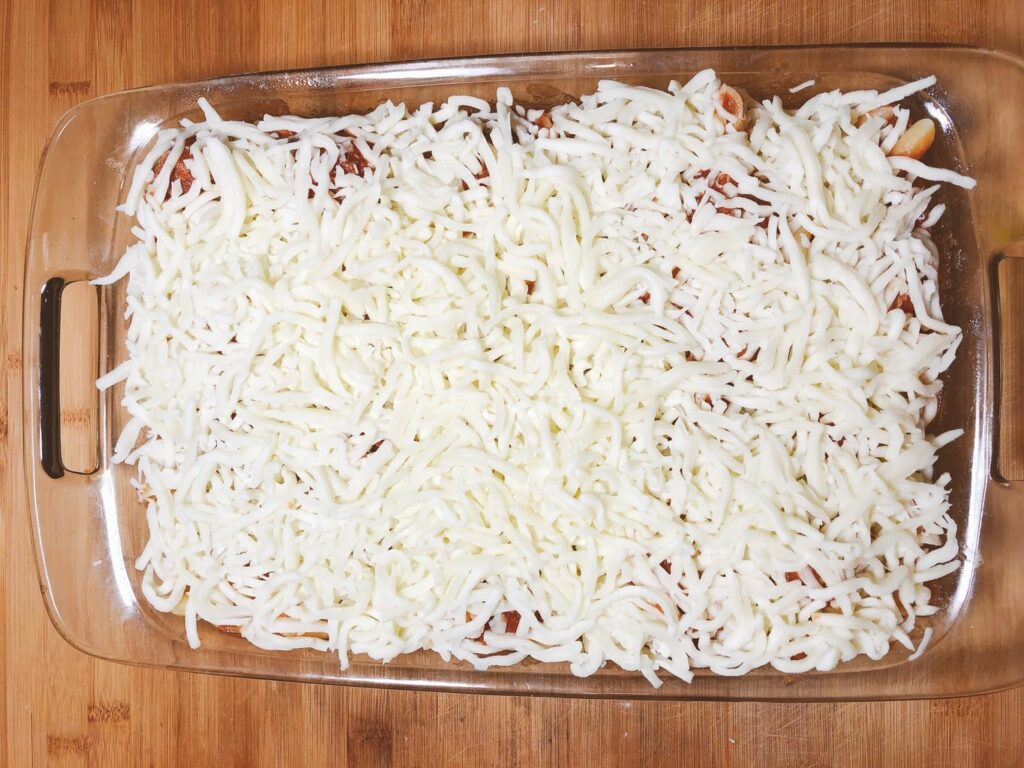 My favorite cheese to melt on top of baked Italian meatballs is mozzarella. As it bakes, the cheese fills every crevice of the dish. It has a mild flavor too, so you can taste the boldness of the marinara and the sweetness of the meatballs.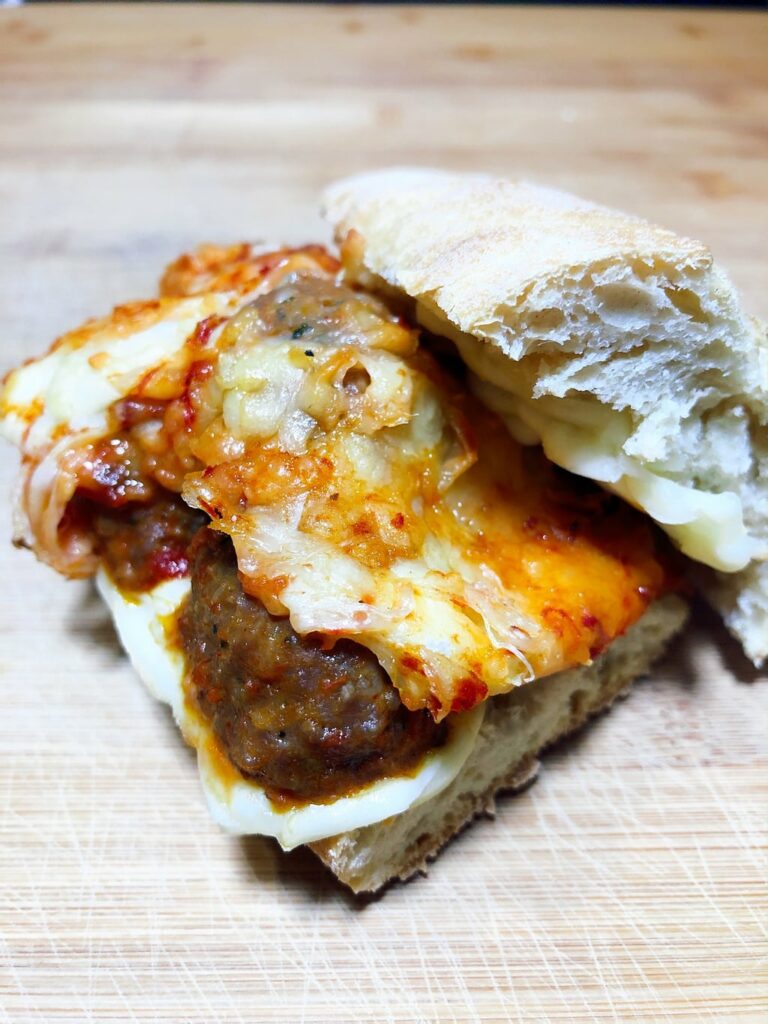 What can you make with leftover meatballs?
My favorite thing to make with leftover Italian baked meatballs is a meatball grinder. All you need to do is reheat the meatballs in the marinara sauce. Then, place them on a piece of sliced French bread. Top with your mozzarella cheese. You can heat it in a toaster oven or microwave to enjoy it warm.
What to Serve with Baked Italian Meatballs and Pasta
Some of my favorite and easy side dishes include:
Chopped Italian salad

Steamed veggies

Roasted veggies

Garlic bread