Here is an easy dinner idea that also makes great leftovers for lunch tomorrow.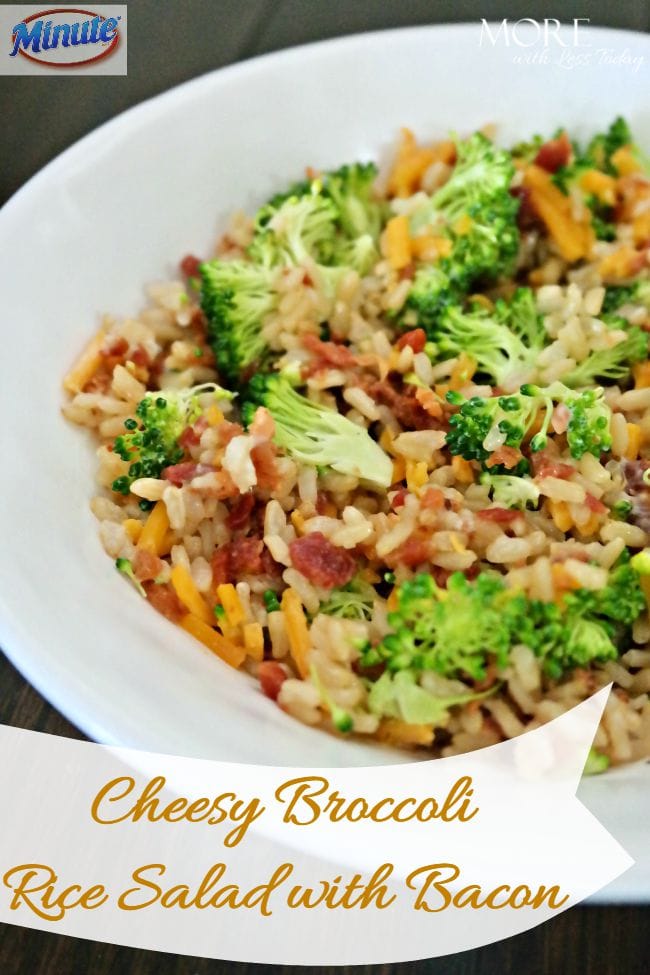 Easy Cheesy Broccoli Rice Salad with Bacon
Ingredients:
1/4 cup fresh broccoli

2 tbsp shredded cheddar cheese

2 tbsp bacon pieces

1 tbsp ranch dressing

1 container of Minute® Ready to Serve Rice or use any rice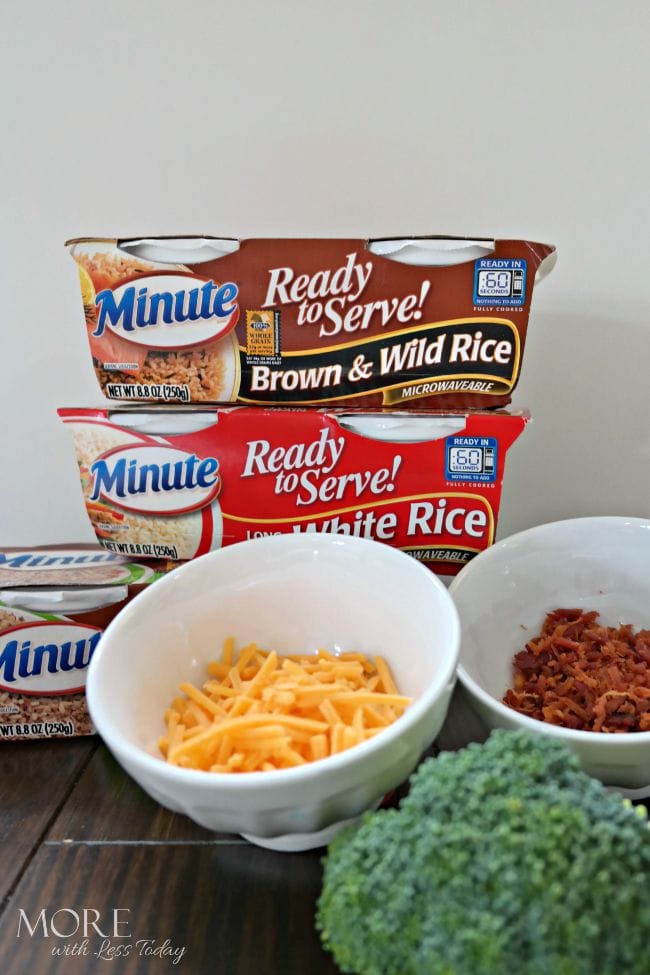 Instructions:
Chop the broccoli into bite-sized pieces and combine with the shredded cheese and bacon pieces. You can also add onion or other veggies if you like.
Stir in the ranch dressing and let set while you heat the Minute® Ready to Serve Rice.
Heat the rice according to package instructions.
Add the rice to the broccoli mixture and stir to combine.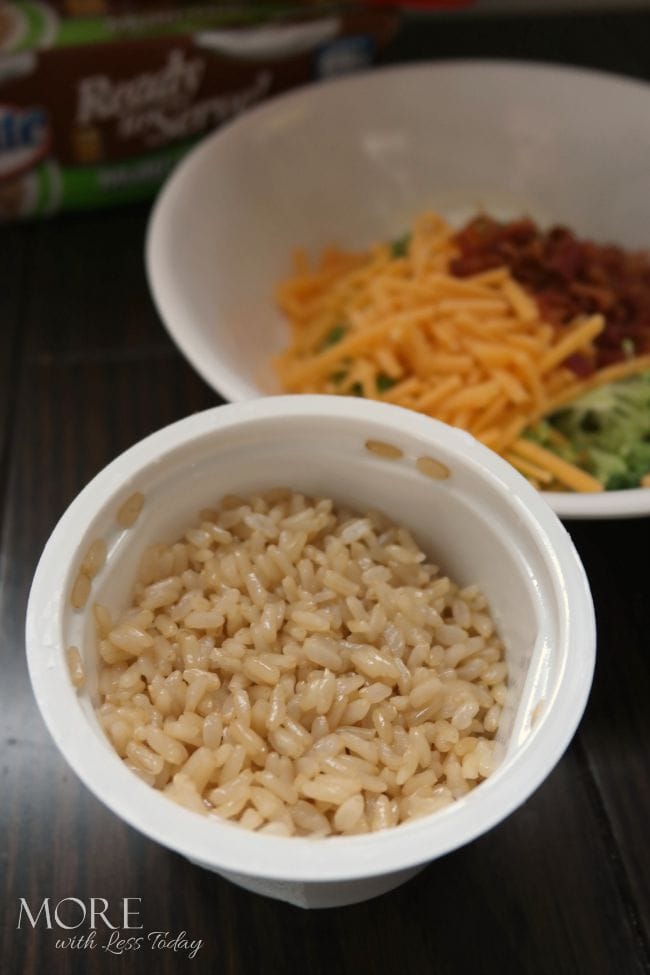 Enjoy right away!
If you're at home this recipe can be combined and eaten warm, cold, or at room temperature. If you're packing this meal option for lunch on the go, store the broccoli mixture in a sealed container that you can add the rice to when ready to eat.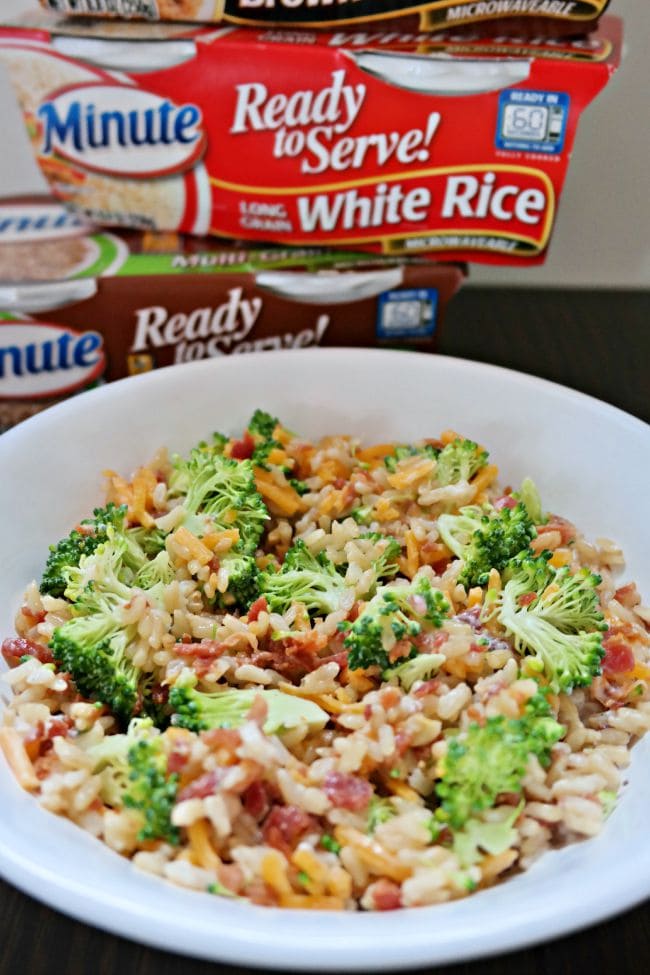 With many varieties to choose from, Minute® Ready to Serve Rice is a go-to food in our pantry. It can be eaten for a snack, meal, or anytime, even for breakfast or dessert!
What would you add to Minute® Ready to Serve Rice for a snack or quick meal? For more easy recipe ideas, visit the website here.
This is a sponsored post written by me on behalf of Minute® Ready to Serve Rice.