Are you looking for a delicious and easy-to-make dinner? Look no further than these Chicken Thighs with Bacon Ranch Cream Sauce!
Not only is this dish packed with flavor, but it's also a great way to switch up your usual chicken dinner routine!
Why I Love This Chicken Thighs with Bacon Ranch Cream Sauce
Several months ago, I finally started to get answers to some health issues I've been struggling with for over a year. The first thing my doctor recommended was for me to do an elimination diet for 30 days. Those 30 days required me to cut out several foods that often are responsible for health issues due to food sensitivities, allergies, or unnatural ingredients. I removed sugar, gluten, corn, soy, dairy, eggs, peanuts, alcohol, and caffeine from my diet for the full 30 days. She also recommended that I only eat fish, meat, and poultry that were natural and hormone and steroid free.
After 30 days, I was able to gradually add foods back into my diet, noting any reactions. Even though I added foods back in, she insisted that I continue eating natural, hormone, and steroid-free meat and poultry, or in my case, primarily chicken, since that is what I often serve my family.
One of my family's favorite chicken cuts is thighs. I'm so proud of how this Chicken Thighs with Bacon Ranch Cream Sauce turned out because it was so delicious!
Ingredients for Chicken Thighs with Bacon Ranch Cream Sauce
Foster Farms Fresh & Natural Chicken Thighs
5-6 oz turkey bacon
1 cup chicken broth
1 tbsp olive oil
Salt, pepper, garlic powder, and onion powder to taste
1/3 cup heavy cream
1/3 cup ranch dressing
How to Make Chicken Thighs with Bacon Ranch Cream Sauce
Step #1. Heat olive oil in a heavy skillet. When pan and oil are warm, place chicken thighs in the pan, skin side down.
Step #2. Season the chicken with salt, pepper, garlic powder, and onion powder and cook for 5-8 minutes or until the skin has browned and a glaze forms in the pan.
Step #3. While the chicken is cooking, cook the turkey bacon and chop or crumble it into small pieces and set aside.
Step #4. After 5- 8 minutes remove the chicken from the pan. Pour the chicken broth into the pan and stir to deglaze the pan. Add the bacon to the pan and cook for 2-3 minutes.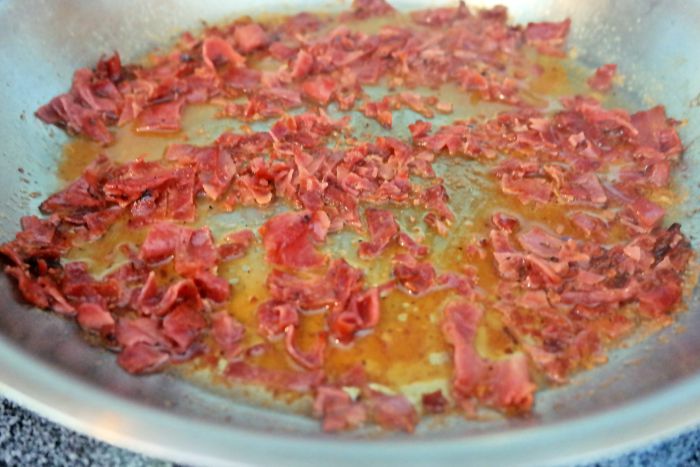 Step #5. Return the chicken to the pan and simmer, covered for 20 minutes.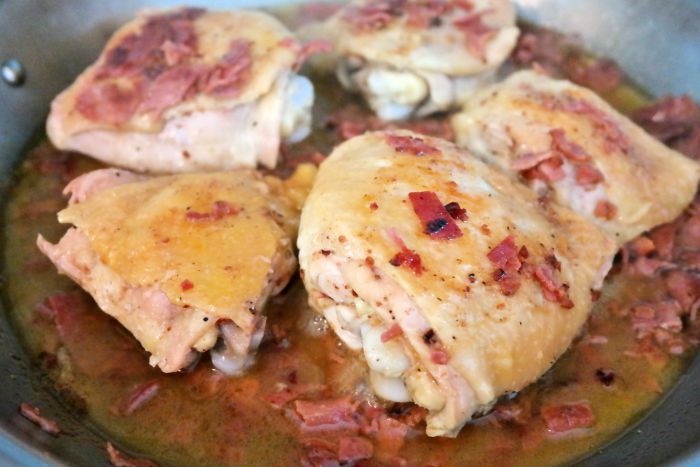 Step #6. After the chicken has cooked for 20 minutes, remove it from the pan once again. Stir in the ranch dressing and the heavy cream. Stir the sauce well and bring to a low boil. As soon as the sauce boils reduce to a simmer and return the chicken to the pan.
Step #7. Simmer until the chicken has been reheated.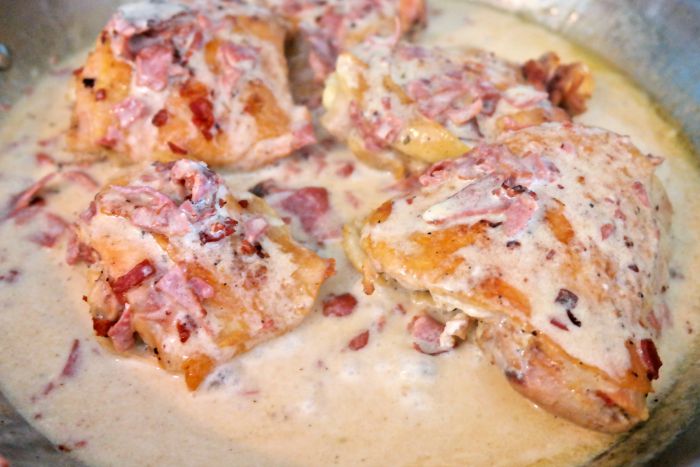 Step #8. Spoon sauce over the chicken and serve with your favorite sides like locally grown potatoes and fresh sweet corn. Serve warm and enjoy!
More Chicken Recipes To Try Next Time
If you enjoyed these delicious chicken wings, you might want to try these other delicious recipes:
Make the Most from Your Amazon Prime Membership (try it for FREE!)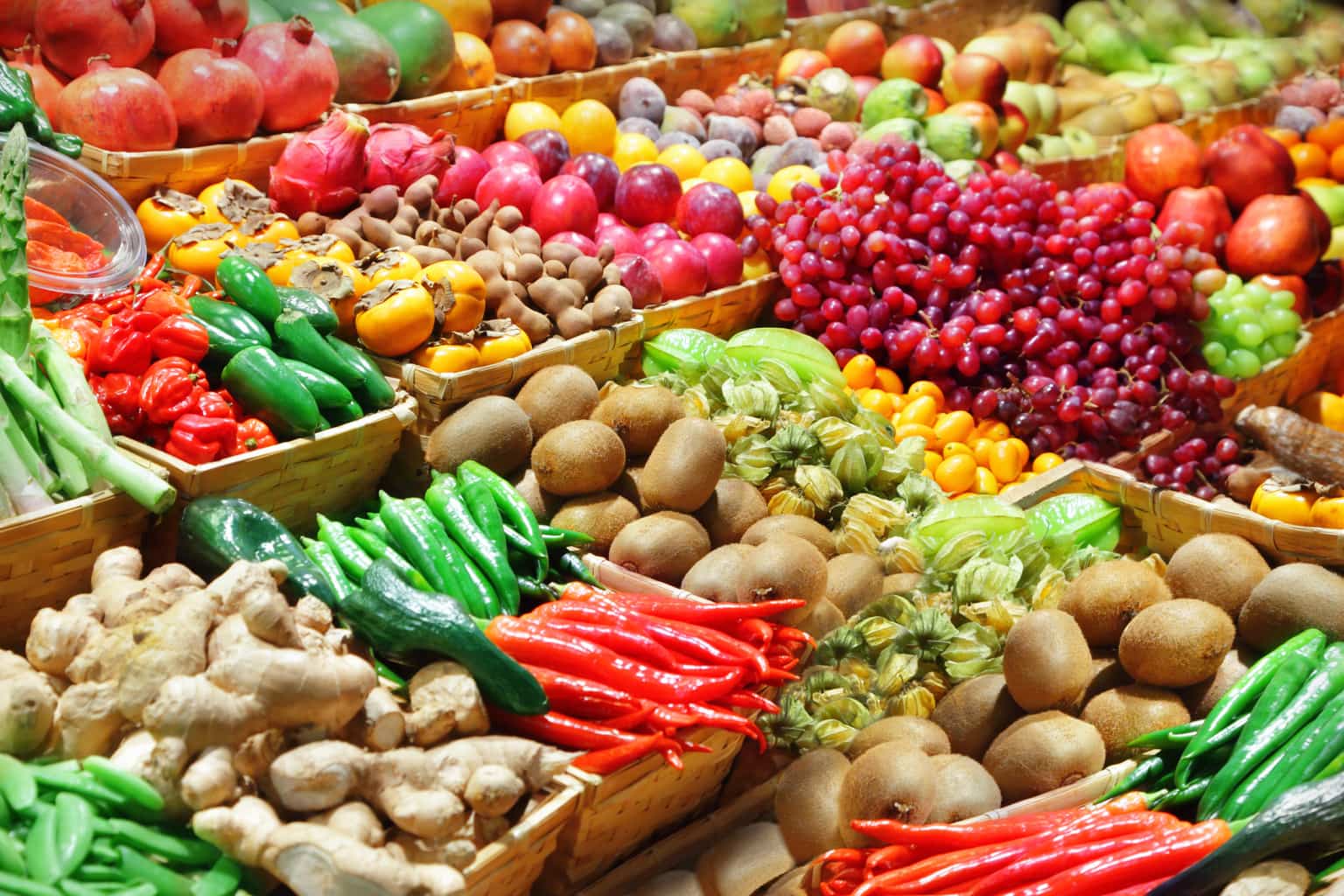 Join Amazon Prime
Try Amazon Prime for FREE with a one-month free trial. After one month, you can decide if the cost of the membership makes sense for you and then cancel before you get charged for the membership. You do need to enter a credit card to access the free month so write the ending date on your calendar and set up an alert so you can decide if you want to keep it or cancel right before your free month ends.
Try Amazon's Subscribe & Save Feature
Have you ever tried Amazon's Subscribe and Save feature? It will save you at least 5-15% on your reoccurring purchases. Plus you won't run out which is especially helpful these days. I use this for our favorite snacks, dog food, vitamins, household supplies, and more. You can pause or cancel orders easily from inside your account.
Save at Whole Foods Market
Find many exclusive weekly deals all over the store, and save an extra 10% on hundreds of sale items. Keep up to date on featured Prime Member Deals every week.
Skip the trip to the store
With Amazon Fresh, get 2-hour delivery on just about anything. Check here for availability in your area.
Here are 30+ Tips to Save More at the Grocery Store
Kitchen Gadgets To Make Cooking Easy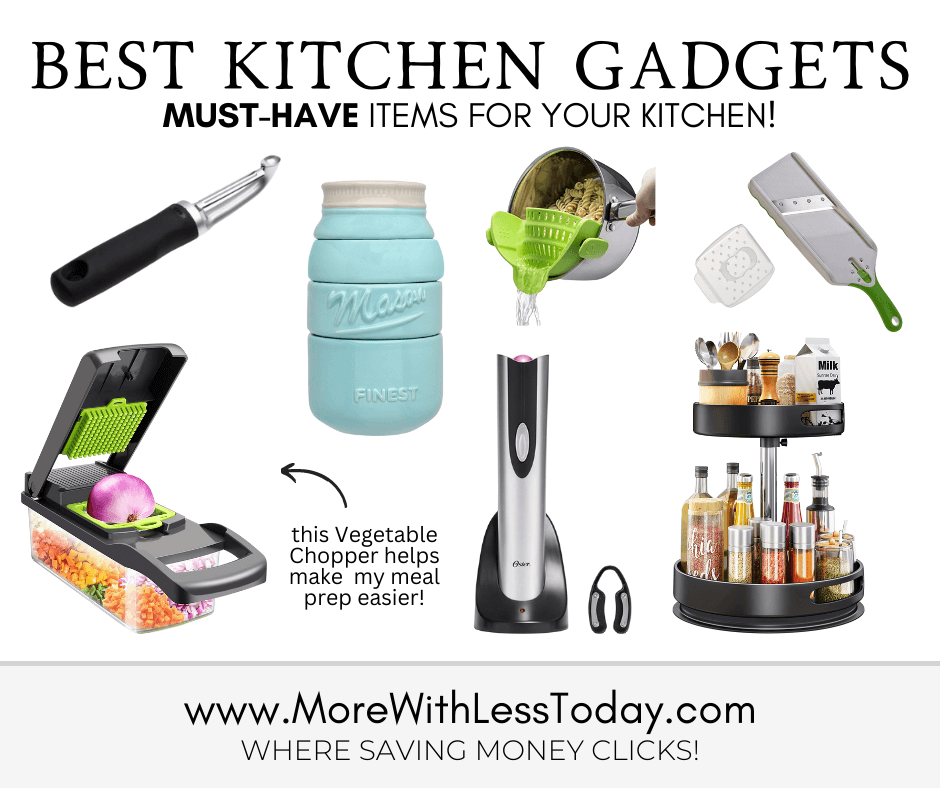 Click here to see my favorite affordable kitchen gadgets that make cooking easy!
Sign Up for Our Email List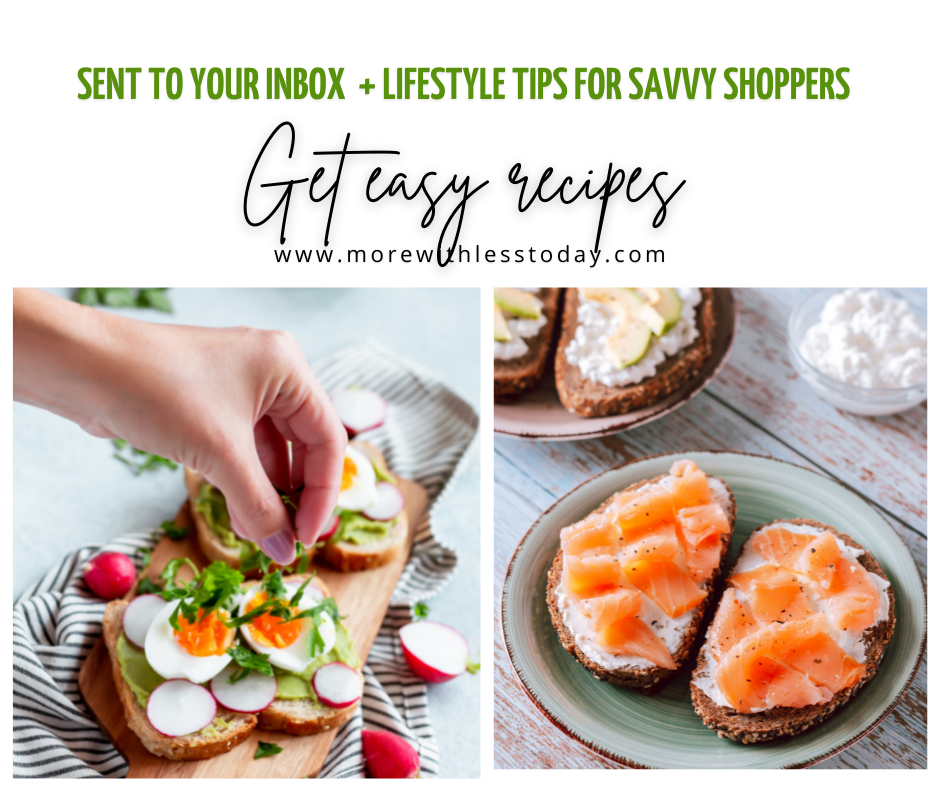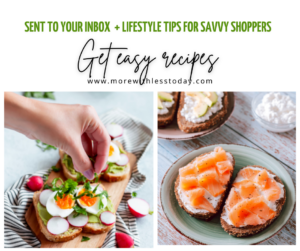 Have more delicious recipes like this Chicken Thighs with Bacon Ranch Cream Sauce sent straight to your inbox! We also share lifestyle ideas for shopping, travel, pets & more. We would love to connect with you.
Sign up for our emails and know we respect your privacy and will never share your email with anyone else.
Our Latest Recipes
Don't forget to share this delicious chicken dinner recipe with your friends and loved ones.
Have you tried this recipe? Let me know what you think in the comments!
If you are on social media, I would love to connect with you on Facebook, Instagram, Pinterest, or Twitter. Just click on the links to visit my profile. Leave a message and I will follow you back!
PIN for Later