Looking for easy fall dessert recipes? Check out our list of cozy and delicious desserts! Whether you want to treat yourself or your family or bring a tasty dessert to Thanksgiving dinner, there are plenty of easy fall dessert recipes that you can make and enjoy.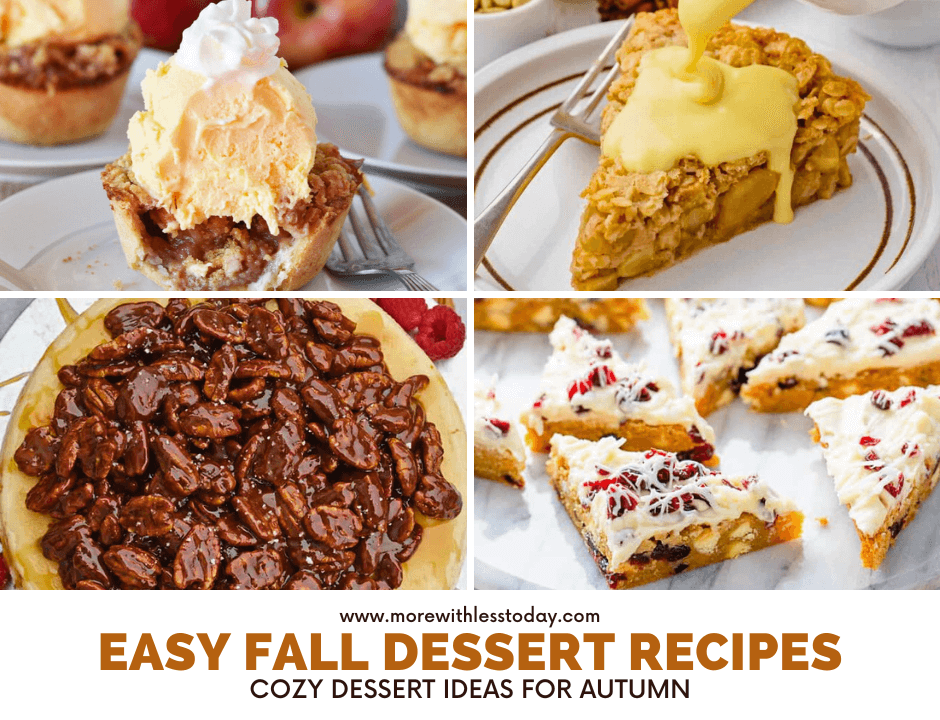 Making any of these desserts is the best way to celebrate the season and enjoy the warm and sweet flavors of fall. I hope you enjoy reading this post and find some inspiration for this time of year. It's the perfect time to use fresh apples and your favorite autumn spices! You're guaranteed to find your next perfect fall treat.
Let me know in the comments which easy recipe you liked the most and why. Happy baking!
Easy Fall Dessert Recipes
Dessert…the best part after a satisfying meal. These are the best fall desserts every time you a sweet treat! Enjoy these desserts any time of the year, especially on special occasions.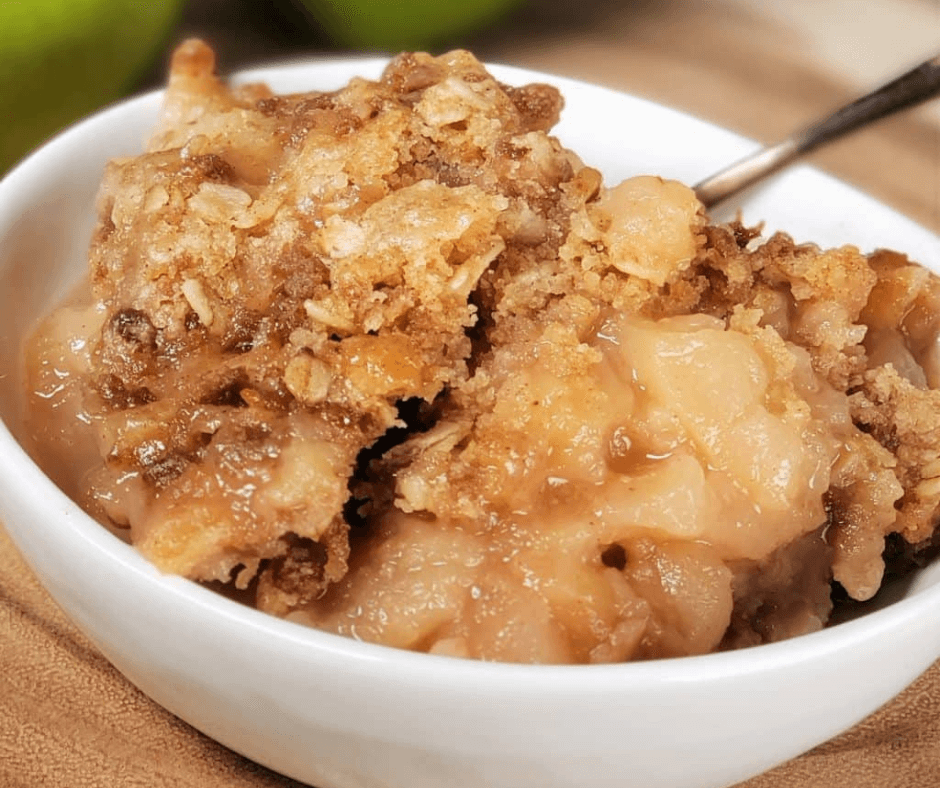 Recipe by This Old Gal
Instant Pot Apple Crisp with the favorite fall flavors of cinnamon, ginger, and fresh Granny Smith apples can be in your belly in under 30 minutes.
Recipe by Boulder Locavore
Apple Crisp is the favorite easy apple dessert of fall. It's far easier than apple pie and ours added dried cranberries and nuts! There's nothing as good as a warm apple crisp with a big scoop of vanilla ice cream – all of my favorite things!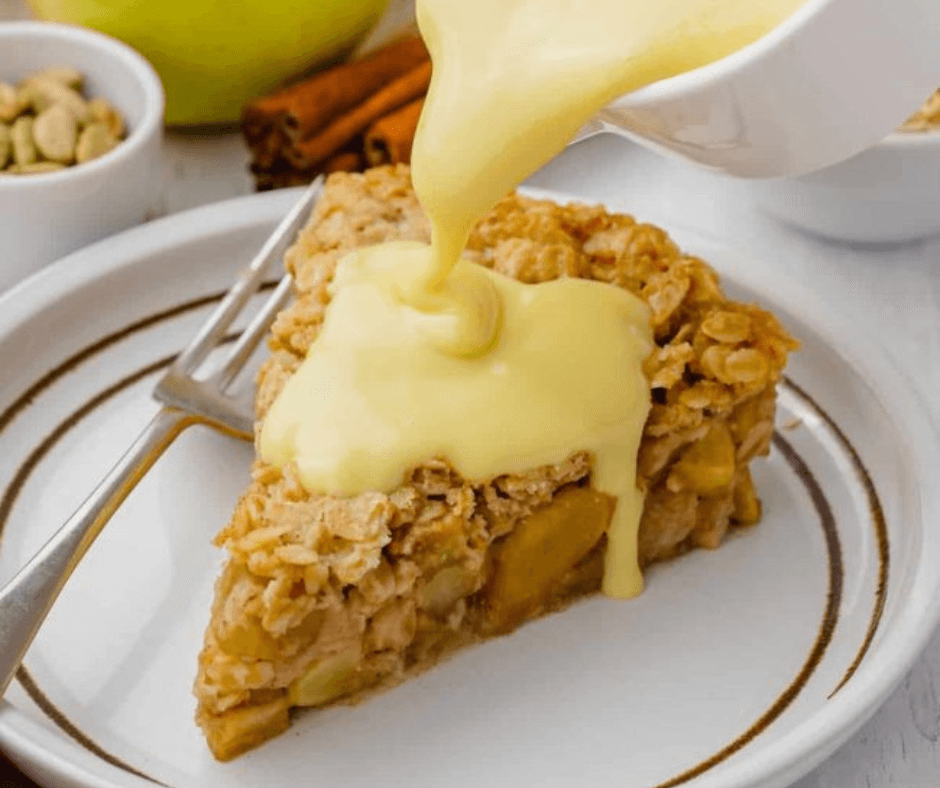 Recipe by Texan Erin
This Swedish apple pie is similar to a crisp and has an amazingly easy topping. It's my most-requested Thanksgiving dessert and as a bonus, can easily be made gluten-free, vegan, and dairy-free. It's perfect with ice cream, vanilla sauce, or custard on top.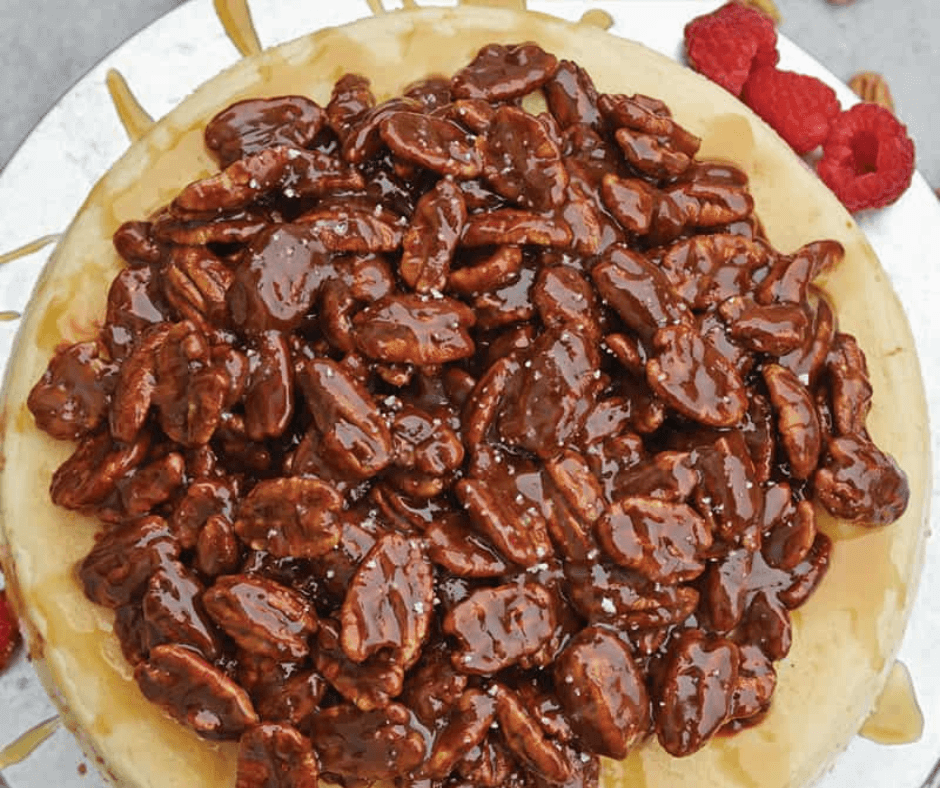 Recipe by Savory Experiments
I love making pecan desserts for fall. This Pecan Pie Cheesecake is the perfect combination of two delicious desserts – chocolate pecan pie and cheesecake. It's so good it'll quickly replace your best pecan pie recipe.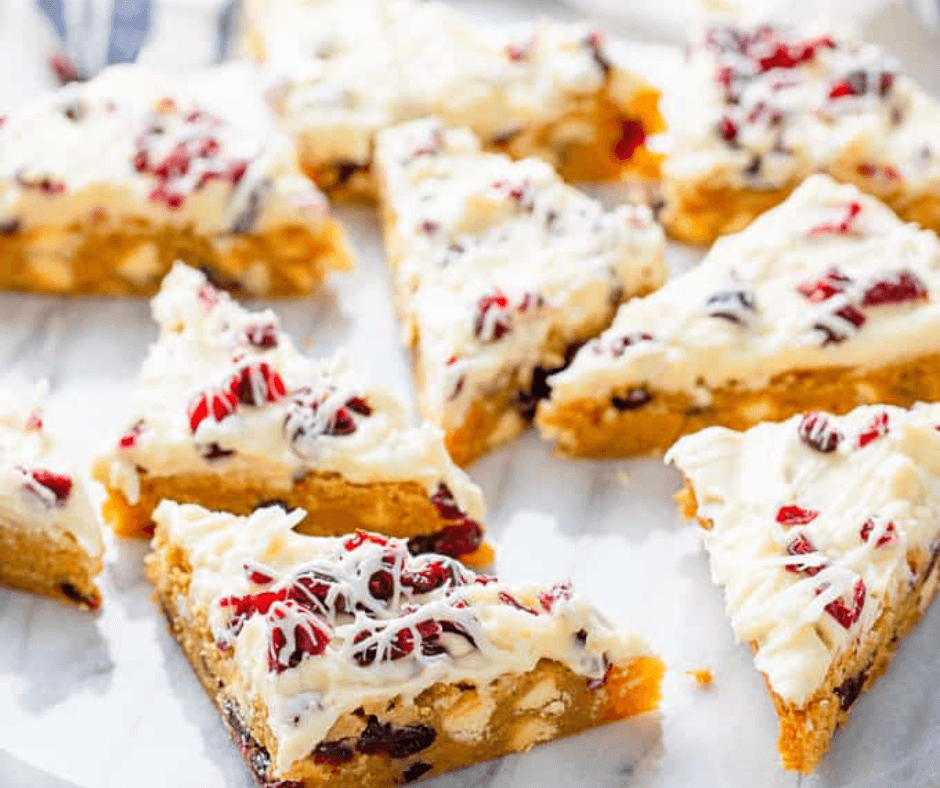 Recipe by Belle of The Kitchen
Cranberry Bliss Bars – a homemade version of the popular Starbucks treat! These taste just like the original, and are easy to make right at home!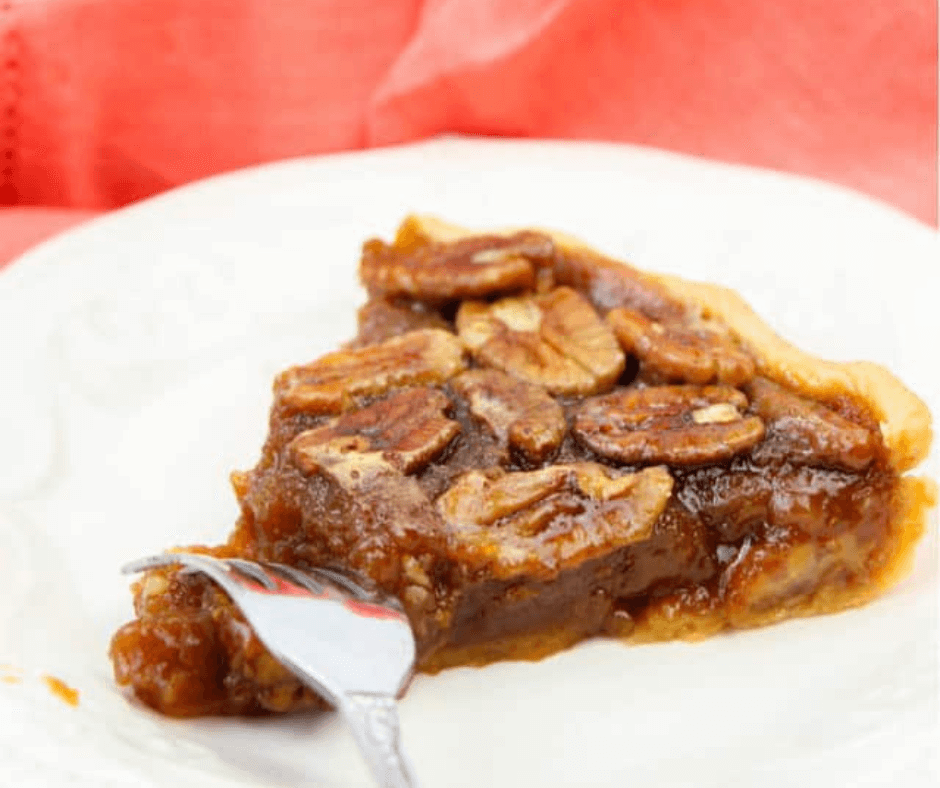 Recipe by Amanda's Cookin'
Pecan pie is a standard on many Thanksgiving and Christmas dinner tables. You can never go wrong with this delicious pie!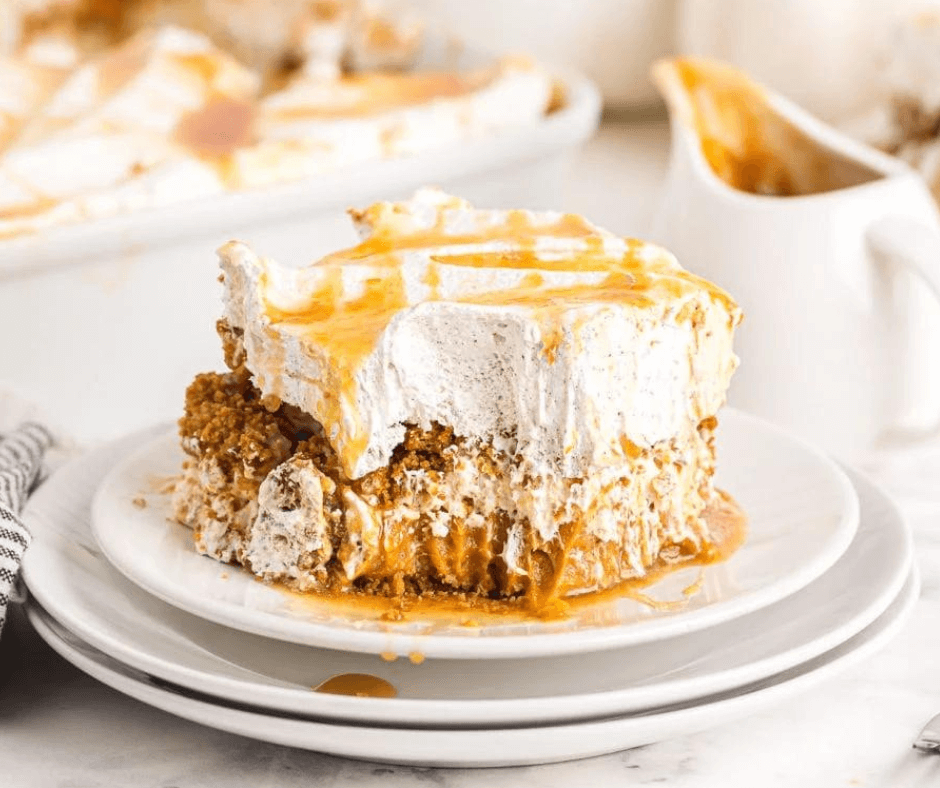 Recipe by Mom On Timeout
This Pumpkin Lasagna is a favorite for the holidays! Four tantalizing layers of fall flavors and textures combine for an irresistibly delicious pumpkin dessert that can be made in advance. Try it today, it might end up as one of your favorite fall treats!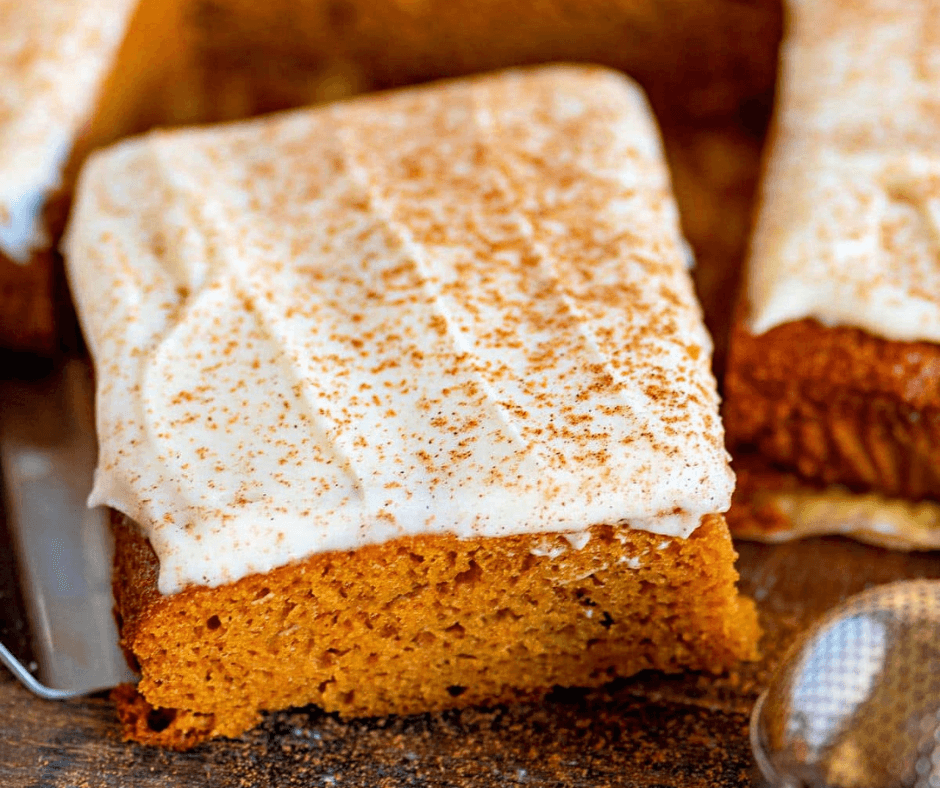 Recipe by Mom On Timeout
The BEST Pumpkin Bars EVER! Your sweet tooth will be highly satisfied. Exploding with amazing flavor and topped with a dusting of pumpkin pie spice and loads of delicious brown butter cream cheese frosting – perfect for a crowd! Tender, moist, and one of those pumpkin recipes you'll find yourself making again and again.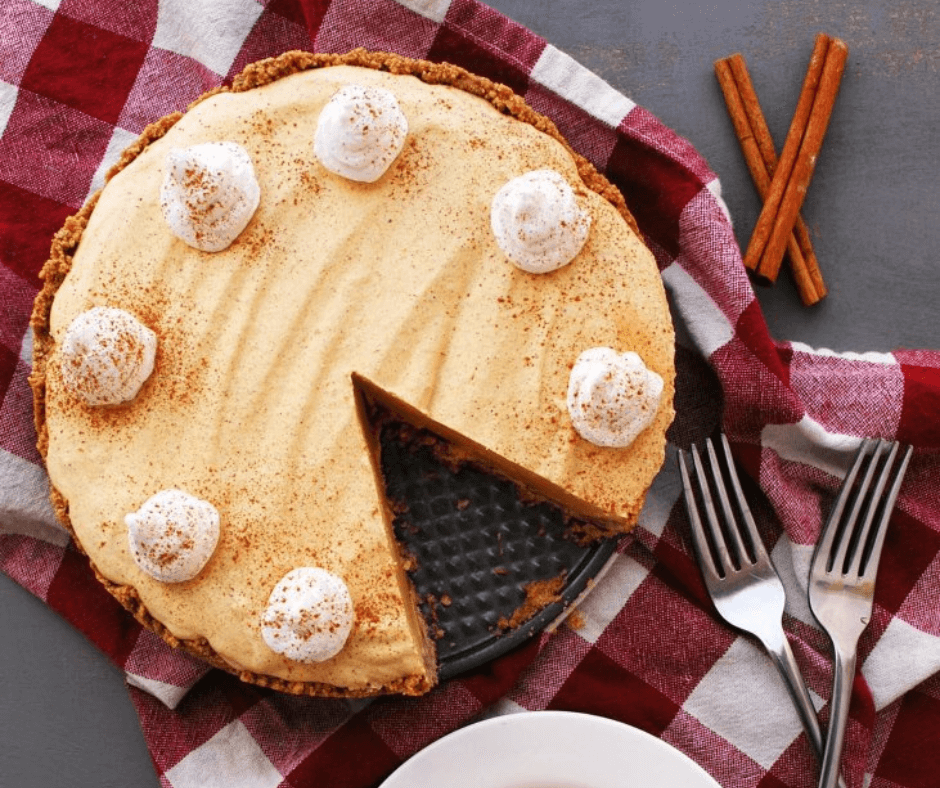 Recipe by Allergy Awesomeness
A no-bake, creamy version of the classic pumpkin pie. Loaded with spices and full of whipped cream, this lighter version will make you wonder why you ever went with the original, dense version in the first place. Pilled on top of a graham-cracker (or cookie!) crust, this easy pie will be what Thanksgiving memories are made of.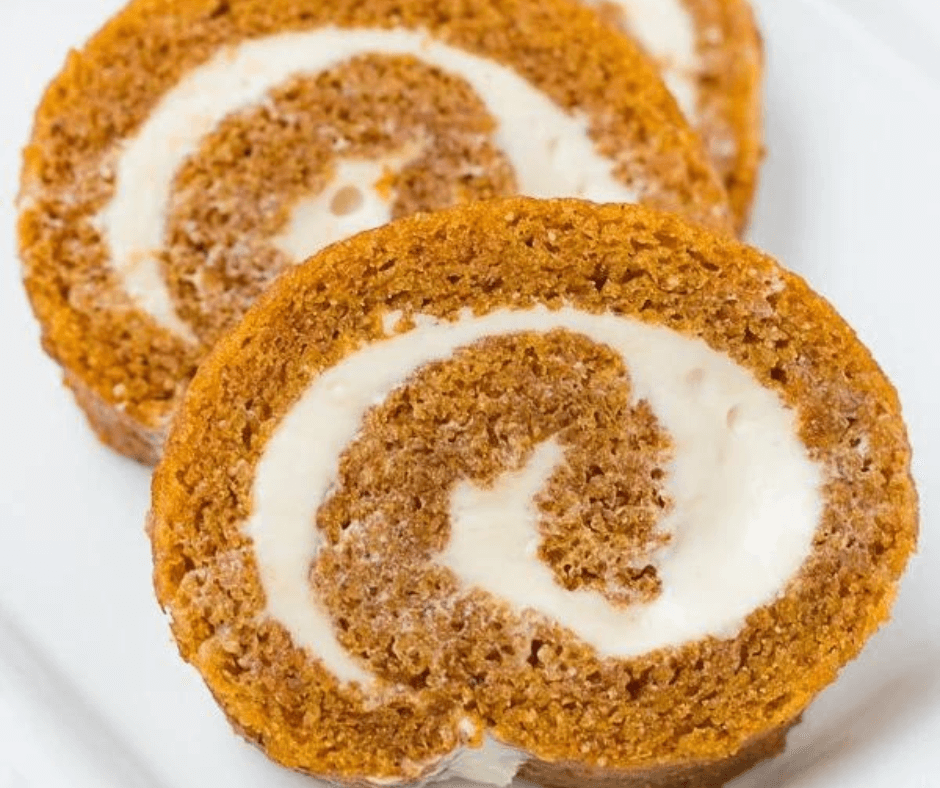 Recipe by Meaningful Eats
Perfect Gluten-Free Pumpkin Roll! Moist spiced cake with a cream cheese filling. Easily made dairy-free!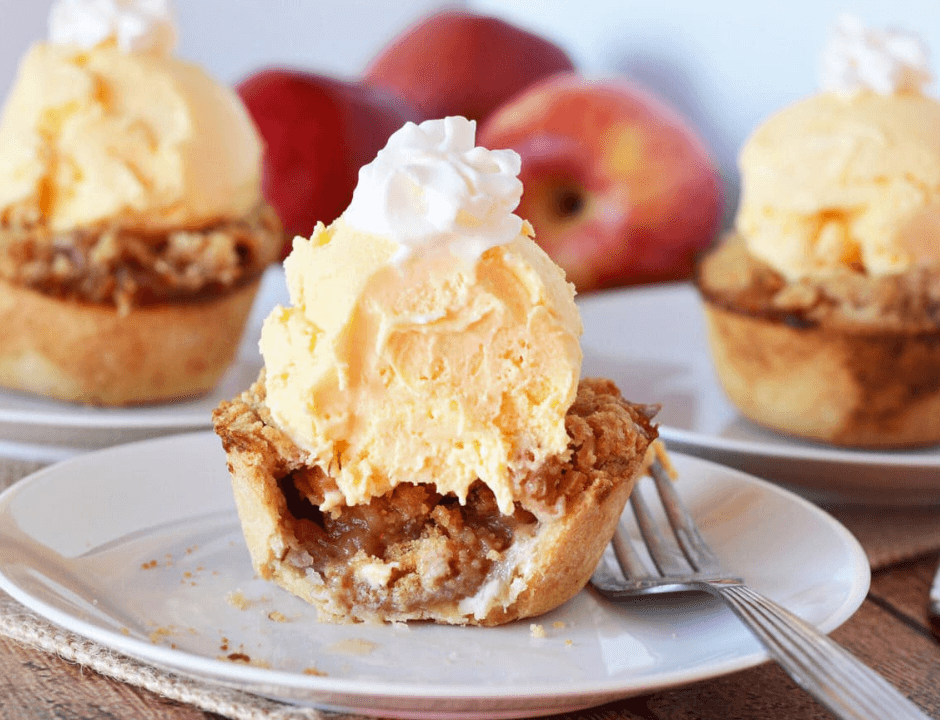 Recipe by More With Less Today
How cute are these Mini Apple Pies? This is one of my favorite apple desserts. The recipe uses homemade dough, but you can use a refrigerated pie crust instead. Either way, these adorable mini apple pies are easy to make and the apple pie filling is so delicious. Everyone will be raving about them!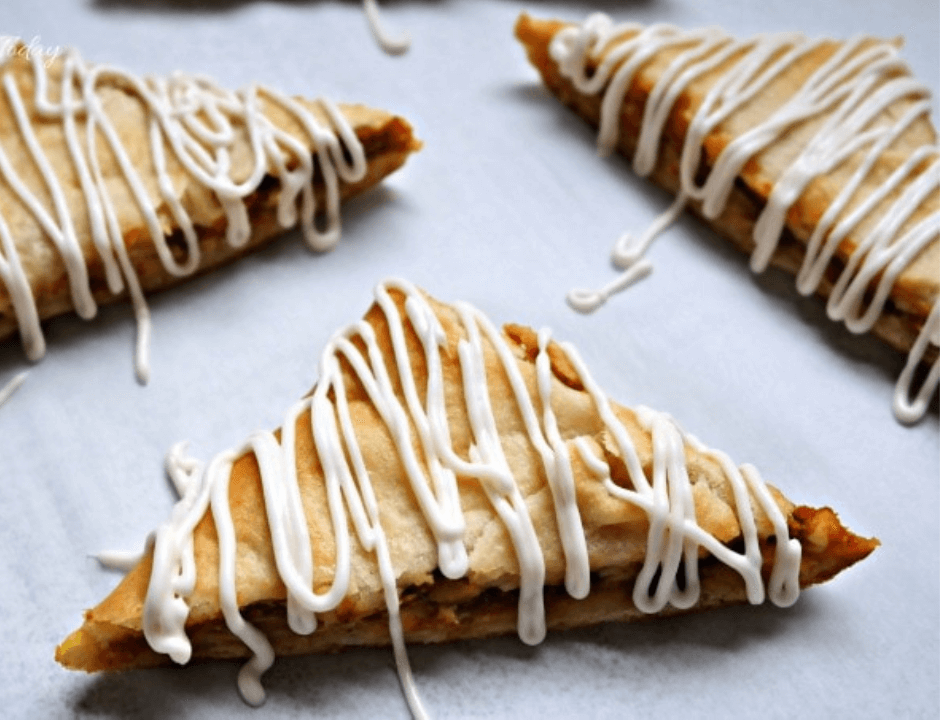 Recipe by More With Less Today
Another one of my favorite fall desserts is these Pumpkin Cream Cheese Turnovers. All the ingredients you need can be easily found at grocery stores. These are a perfect treat for any fall get-together. Make them for a dessert for a Halloween party or even a special breakfast on Thanksgiving morning. They are easy, delicious, and popular. Be sure to make extra!
More Fall Recipes to Try
If you enjoyed this list of my favorite easy fall desserts, I highly recommend trying these out:
Make the Most from Your Amazon Prime Membership (try it for FREE!)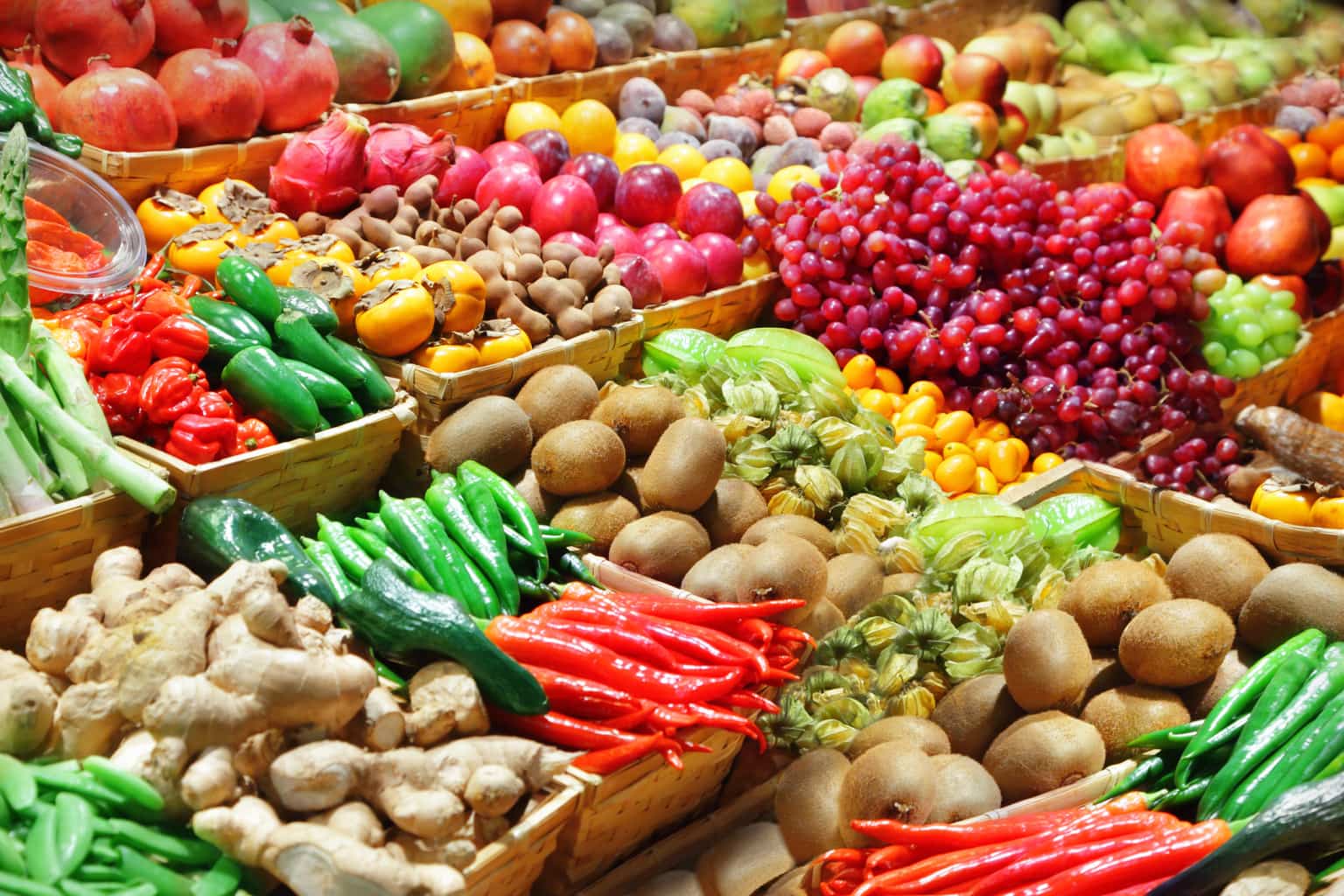 Join Amazon Prime
Try Amazon Prime for FREE with a one-month free trial. After one month, you can decide if the cost of the membership makes sense for you and then cancel before you get charged for the membership. You do need to enter a credit card to access the free month so write the ending date on your calendar and set up an alert so you can decide if you want to keep it or cancel right before your free month ends.
Try Amazon's Subscribe & Save Feature
Have you ever tried Amazon's Subscribe and Save feature? It will save you at least 5-15% on your recurring purchases. Plus you won't run out which is especially helpful these days. I use this for our favorite snacks, dog food, vitamins, household supplies, and more. You can pause or cancel orders easily from inside your account.
Save at Whole Foods Market
Find many exclusive weekly deals all over the store, and save an extra 10% on hundreds of sale items. Keep up to date on featured Prime Member Deals every week.
Skip the trip to the store
With Amazon Fresh, get 2-hour delivery on just about anything. Check here for availability in your area.
Here are 30+ Tips to Save More at the Grocery Store
Kitchen Gadgets To Make Cooking Easy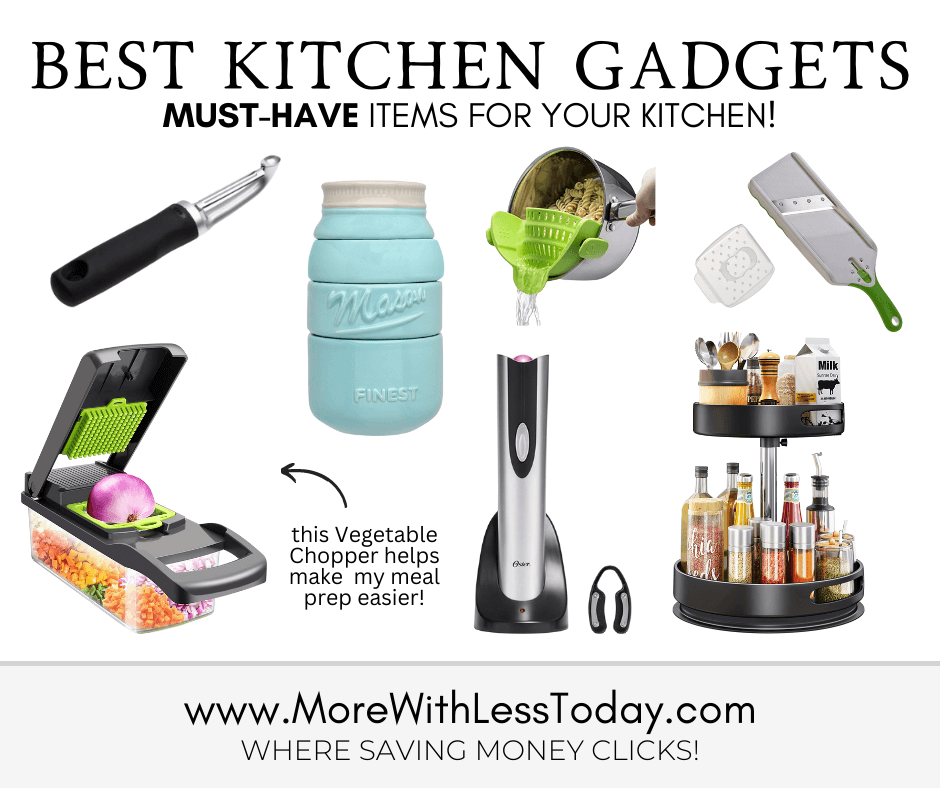 Click here to see my favorite affordable kitchen gadgets that make cooking easy!
Sign Up for Our Email List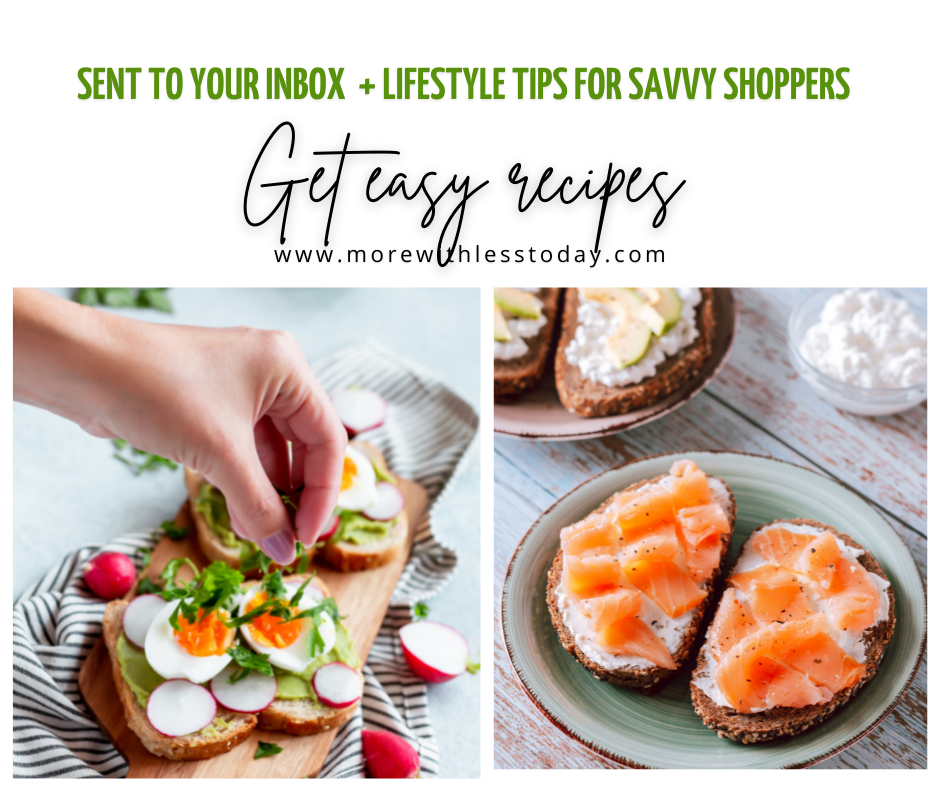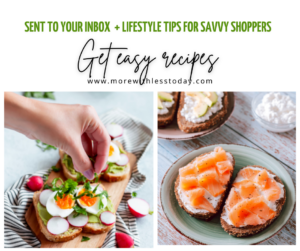 Have more delicious recipes sent straight to your inbox! We also share lifestyle ideas for shopping, travel, pets & more. We would love to connect with you.
Sign up for our emails and know we respect your privacy and will never share your email with anyone else.
PIN It for Later!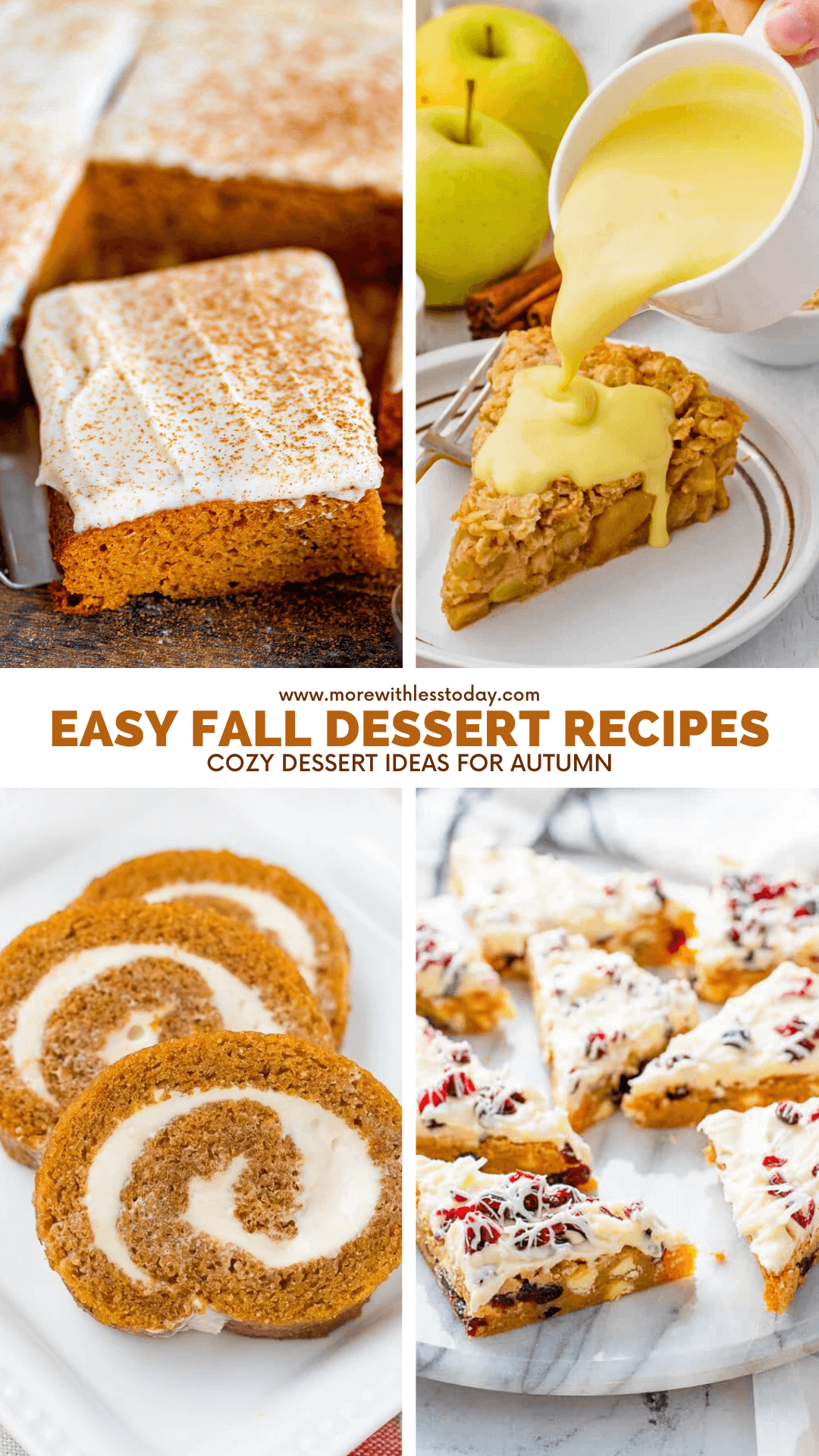 What are your favorite recipes for the fall season? Share them in the comments below!
Don't forget to share these Easy Fall Dessert Recipes with your friends and loved ones. If you are on social media, I would love to connect with you on Facebook, Instagram, Pinterest, or Twitter. Just click on the links to visit my profile. Leave a message and I will follow you back! Click here to see all my recipes.