Make dad feel special with these Father's Day deals and steals. We found budget-friendly gifts for the special men in your life including gifts to send, gift ideas for those who are challenging to shop for, gifts for your Father-in-law, and unique gift ideas for children to give.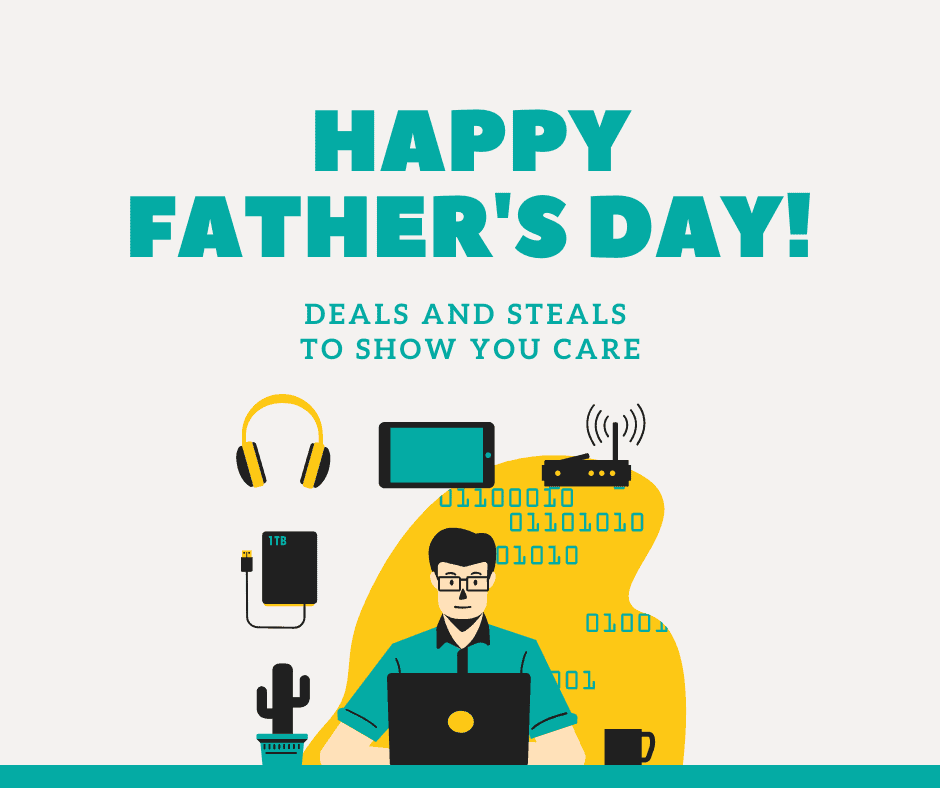 All of these Father's Day deals and steals are available at Amazon.com at the time of posting. Be sure to check shipping times prior to ordering. As an Amazon Associate, I earn from qualifying purchases.
A big thank you to Today.com for these great Father's Day gift ideas!
Feelin Good Tees Best Dad Ever
I counted 16 different colors to choose from. This is such a cute gift from the kids.

What I Love about Dad Fill in the Love Book Fill-in-the-Blank Gift Journal
"This little book contains fill-in-the-blank lines to describe why your pops is tops. Just complete each line and voilà: you have a uniquely personal gift he'll read again and again. Make it as tender, silly, or groveling as you choose!"

Victrola Vintage 3-Speed Bluetooth Portable Suitcase Record Player with Built-in Speakers
"Take your tunes anywhere – Housed in a vintage suitcase with an easy carry handle, Victrola's blend of retro and contemporary design gives you the ultimate flexibility to listen to music where you want and how you want – a great choice for vinyl lovers." There are so many different colors to choose from!
Mr. Beer Complete Beer Making Kit with Bottles Perfect for Beginners
"Best beer Kit for Beginners – Our beer kits are designed for the first-time brewer in mind Step-by-step instructions, simple ingredients and easy to use brewing equipment."
HoMedics UV-Clean Phone Sanitizer
"Keep your phone clean by utilizing patented pop-up technology and UV-C LED sanitizing. After use conveniently collapse flat to transport between your purse, backpack, suitcase, gym bag and more to kill up to 99.9% of bacteria and viruses."
"Optimized for personal, handheld play, Nintendo Switch Lite is a small and light Nintendo Switch system". There are 4 different color choices.

Bose Frames Audio Sunglasses with Open Ear Headphones with Bluetooth Connectivity
"Sunglasses with built-in Bose speakers that produce rich, immersive sound for you, while others hear practically nothing. Blocks up to 99% of UVA/UVB rays."


101 So Bad, They're Good Dad Jokes
"Dad jokes. They make you cringe, they make you groan but the one thing they have in common is they come from dad."
Father's Day is June 21st so don't wait too long to order a special gift for dad. Especially considering that shipping delays are very common these days.
Happy Father's Day to all of the wonderful dads, stepdads, grandfathers, and father figures!