One of the most frequent questions I get from readers is how to shop online safely. Scam websites and phishing schemes seem to be popping up everywhere. Yesterday, one of my good friends had her Instagram account hacked and held for ransom. She clicked on an email that looked like it came from Instagram and as soon as she did, her account was taken over by someone whose IP address was in Turkey and he is demanding $5,000 to give her account back to her. Isn't that outrageous? She uses her account to promote her business so this is a huge problem for her.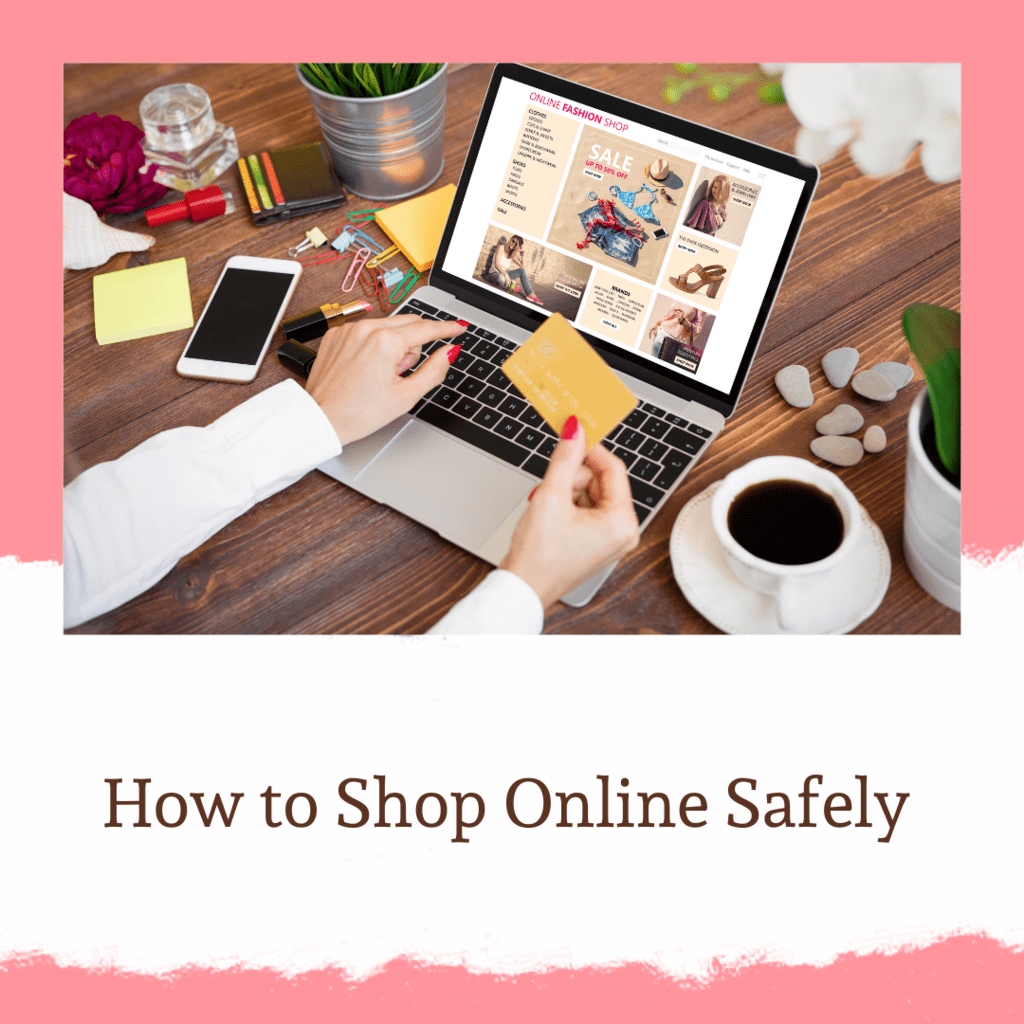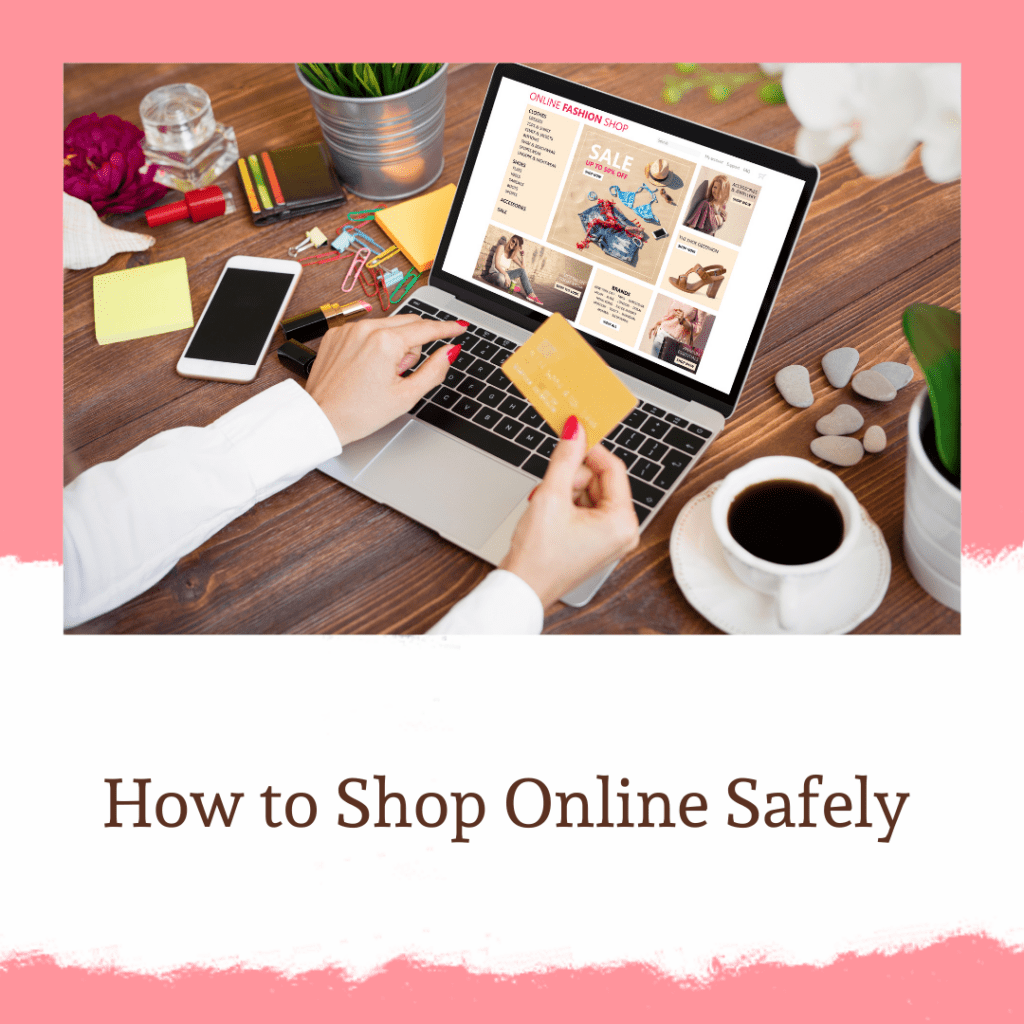 Here are my tips for how to shop online safely:
Shop online with reputable retailers
If you are not sure about a new- to- you online store, check out this comprehensive guide from my friends at SiteJabber on how to spot a scam website when online shopping. Beware of copycat sites that might end in a dot net instead of a dot com or pop up if you misspell the name of the store.
Look for the Lock
Look for an icon with a padlock to the left of the URL in the address bar. The URL should start with https and not http. That is the standard now for websites.
In the comprehensive SiteJabber post I referenced you can read more on how to view the certificate details of the site and also find out who owns a particular domain name and what country it has been registered in.
Pay with a Credit Card, not a Debit Card
A credit card to shop. The seller won't have access to your bank account and most credit cards offer fraud protection. Check your bank statements often. The Fair Credit Billing Act protects you and if you get scammed, you are only responsible for up to $50 of the charges you did not authorize.
Track Your Orders
I write the date of purchase in my google calendar and then track orders to make sure they are on their way. If there is a problem with the merchandise you receive and you are not able to resolve the problem to your satisfaction, contact your credit card company. I've been with American Express for over 20 years and whenever I have had a problem, they have been quick to help me.
Create Strong Passwords
Don't use easy-to-guess words for your passwords and change them often. Create long unique passwords and use multi-factor authentication whenever possible/
Update or Install Malware Protection
Make sure your anti-malware tools are always up to date. Make sure you know which one you have installed. Over the last month, I got a series of phishing emails and the headline said "receipt for your anti-virus software." It would have been very easy to have opened the email if I had not been certain of the name of the malware protection I use.
Don't use Public Wi-Fi for Shopping
As a rule, I only do my online shopping from my home network just to be on the safe side. You can also use a VPN or your mobile phone hotspot.
Don't Autosave
Once you have filled in your payment details, don't autosave the information in your profile. If the account automatically saves it, go in to your profile and delete it.
Do you have additional tips to share on how to shop online safely?