Chicken is really a staple for meals in our house. Whether it's a chicken salad for lunch or roasted chicken for dinner, most of our favorite family recipes include chicken. What we don't think about often enough is adding chicken to our breakfast recipes. This Sautéed Garlic Herb Chicken and Cheese Frittata changed our minds about chicken for breakfast or brunch.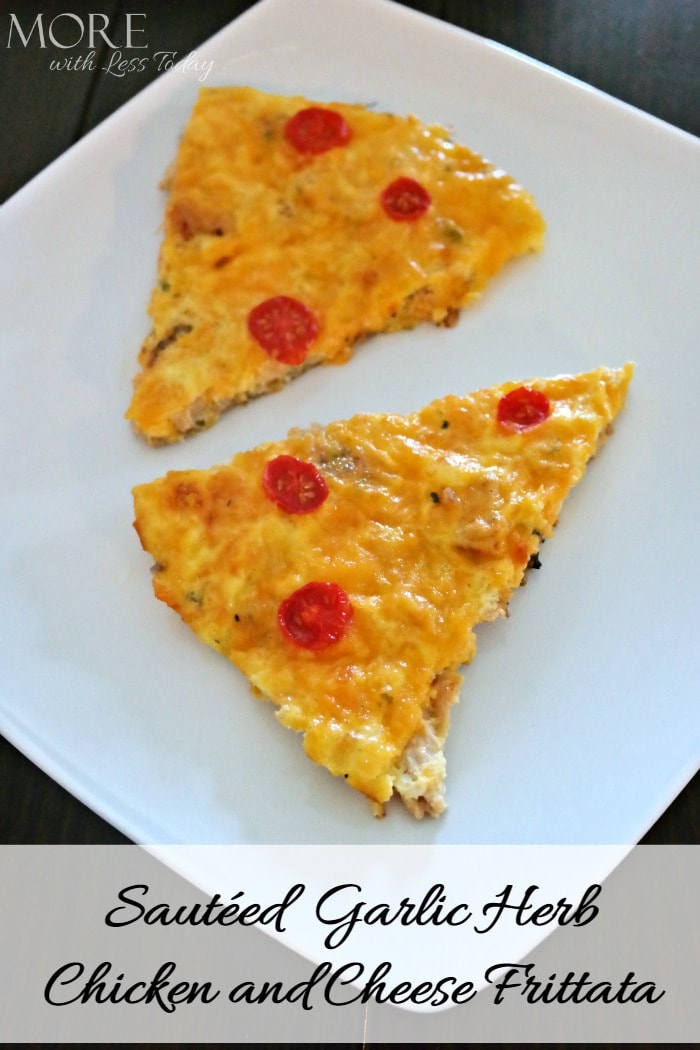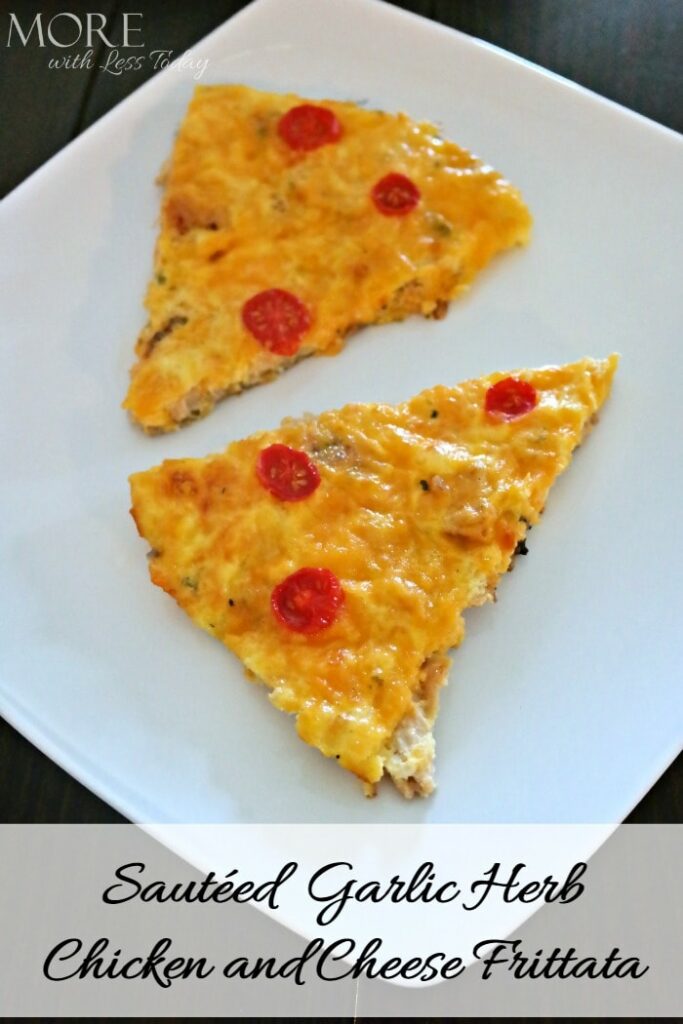 Sautéed Garlic Herb Chicken and Cheese Frittata
Ingredients:
1 bag Foster Farms Sauté Ready Garlic Herb Chicken

5 large eggs

¼ cup milk

½ cup shredded cheese

Diced veggies – I used green pepper, onion, and tomato

Salt and pepper to taste

¼ cup shredded cheddar cheese

1 tbsp olive oil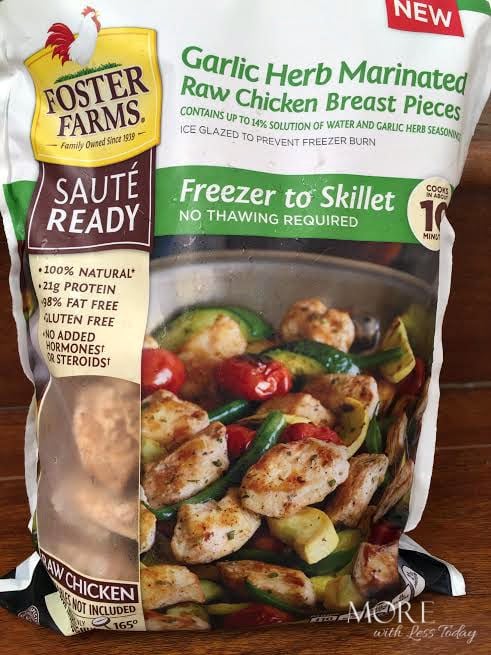 Instructions:
Begin by cooking the Foster Farms Sauté Ready chicken according to package instructions. The chicken can go from freezer to skillet with no thawing required.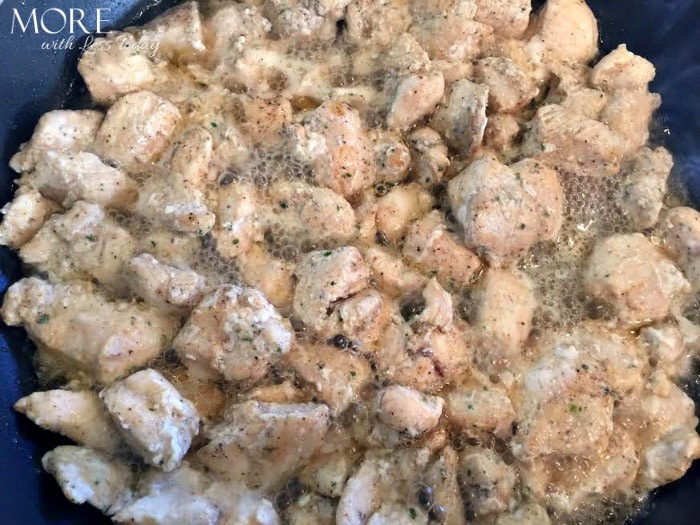 The Sauté Ready chicken cooks from frozen in about 10 minutes and comes in three varieties: Fajita, Garlic Herb, and Asian Style. It's low-fat (98% fat-free), high in protein (21g protein/serving), and 100% natural with no added hormones or steroids.
After chicken has cooked through, remove from heat and set aside. When it has cooled slightly, dice it into smaller pieces.
Preheat the oven to 350 degrees.
In a large pan heat the olive oil and sauté the veggies. I did not sauté my tomatoes, only the peppers, and onions.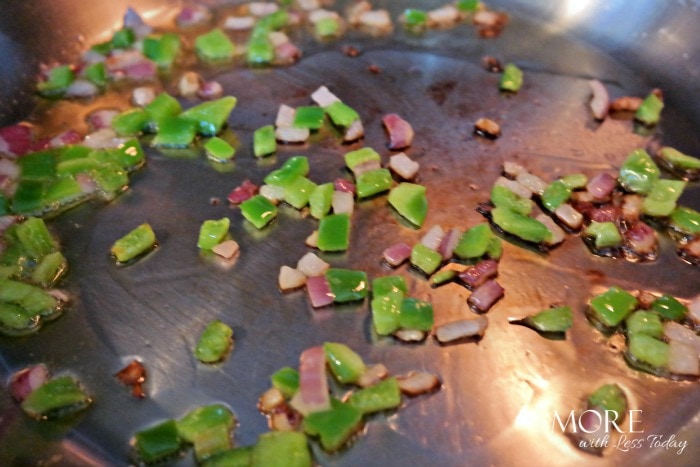 Return the chicken to the pan, adding it to the sautéed veggies.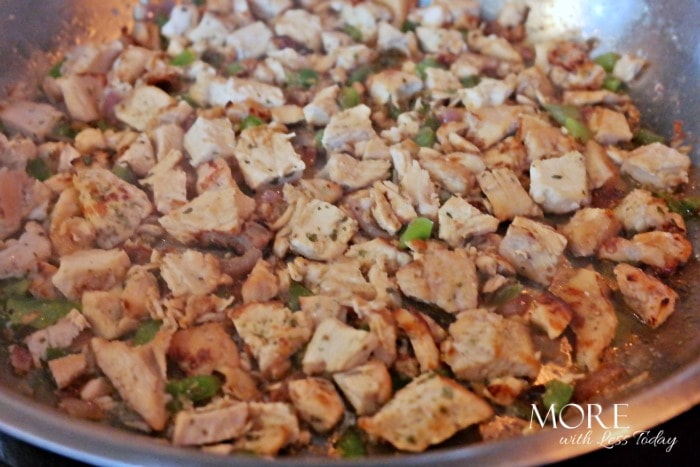 In a small mixing bowl whisk the egg and milk together. Pour it over the chicken and veggies and season with salt and pepper.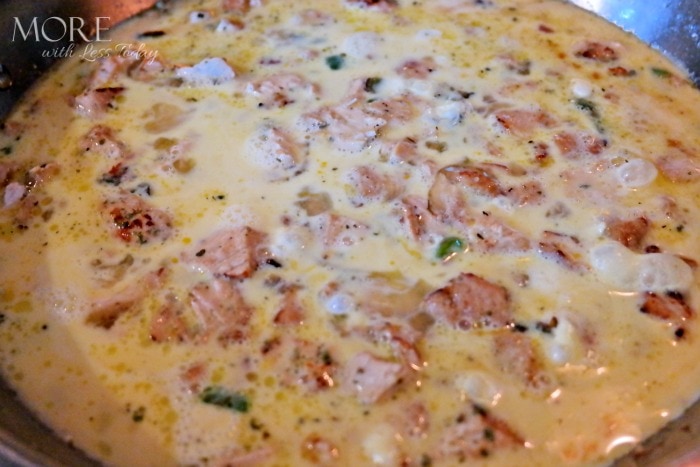 Allow the egg to cook for several minutes on the stove top. Sprinkle with shredded cheese before placing it into the preheated oven for approximately 10 minutes. This is when I added my diced tomatoes.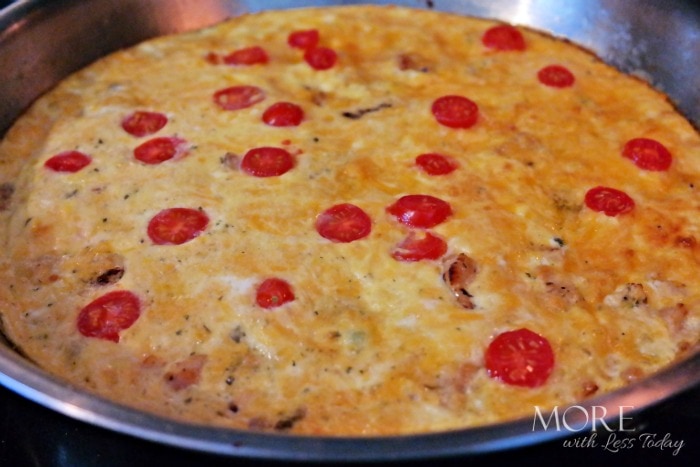 When the egg is thoroughly cooked remove the frittata from the oven and let stand for 5 minutes before serving.
The Foster Farms Sauté Ready chicken is perfect for keeping on hand for quick, easy, homemade meals, whether a weekday or busy weekend. It comes in a re-sealable bag containing 7 servings, or 1.75 pounds, which means you can cook as little or as much as you want and return the rest to the freezer.
This is a sponsored post written by me on behalf of Foster Farms Sauté Ready.