We did it! My husband and I launched both of our children this year and we are officially empty-nesters. Regular readers know that our son got married at the end of March and our daughter got married just a few weeks ago. It has been a pretty hectic and blessed year in our house.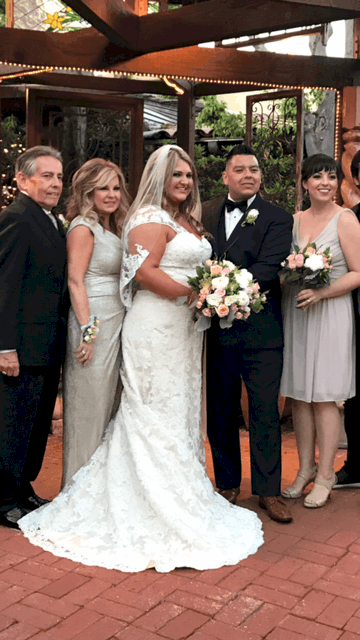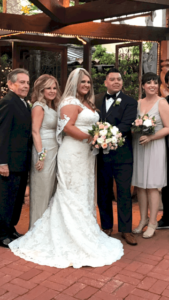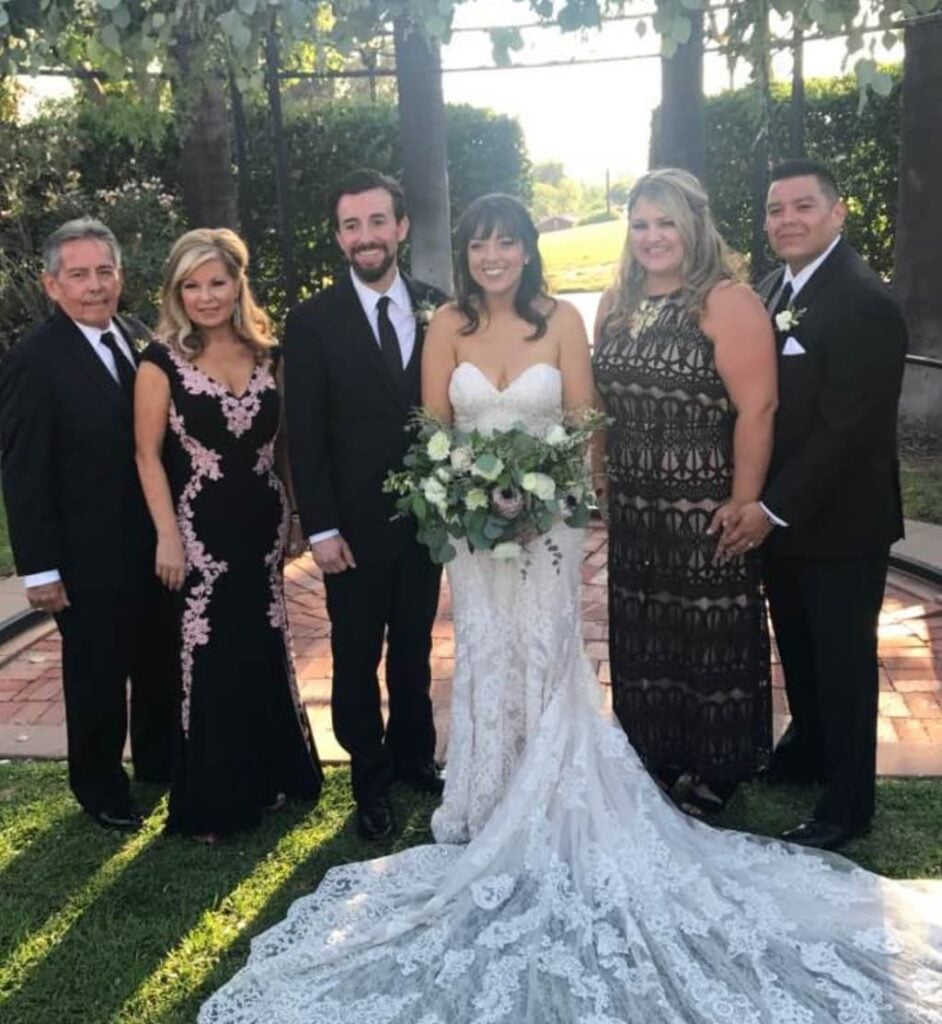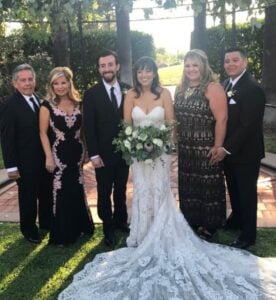 Now we are talking about taking some of those trips we have been dreaming about while we were helping our children through college, grad school, job applications, and weddings. It is our turn now, but as you might guess, coming off a year like this one, we are not rolling in extra dough!
To fund our adventures, we have been looking at our expenses and seeing where we can cut back. We are paying closer attention to money leaks and to where the money goes. We resolved to stop doing things the same way in this next chapter of life and to be open to changes, both big and small.
We started to take our married daughter off our current cell phone plan and found out that if we stay with the restrictive plan we have and remove her, our cost will go up! Doesn't that sound crazy?
Let's Talk Savings at T-Mobile for 55+ a New Smart Option for Boomers
Thankfully, a very smart affordable solution just arrived from T-Mobile. We have been with a different carrier for more than 10 years. It used to be considered the gold standard although it was always the most expensive choice. Now it is still expensive but in my experience, the quality has really dropped off lately. My phone has been dropping calls like never before, both inside the house and outside. I have been on the phone with customer service for hours and it is still not improved. Which begs the question, why am I paying so much for this service? Is it just out of habit? It is a very expensive habit.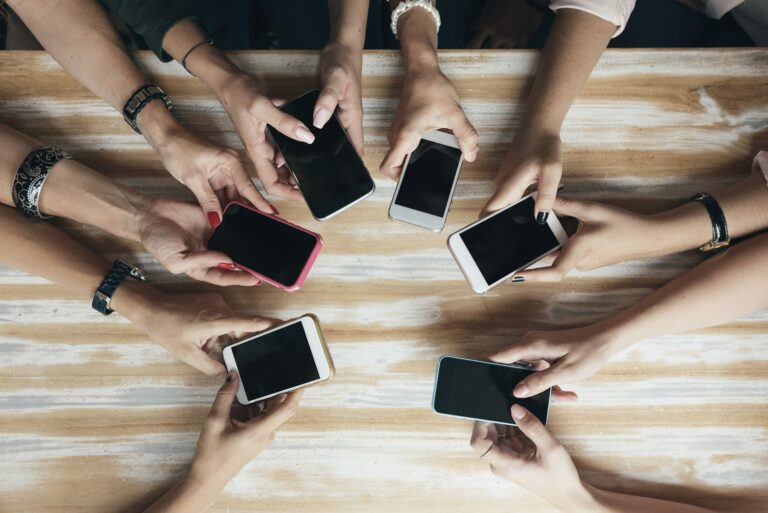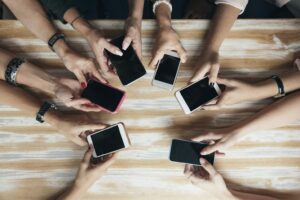 Age Has its Privileges
We boomers love our mobile phones. I read that 74% of us have a smartphone. I personally do not know one person in this age bracket who does not have one. I don't know where this other 26% lives!
Also, did you know that our age group uses almost as much data as Millennials? Studies show that we spend an average of 149 minutes a day on our smartphones with Millenials spending about 171 minutes each day. I had to do the math and it is approximately 2 hours and 48 minutes. Wow, that is a bit of a shock to me. How about you?
I'm in touch with my newlyweds and my siblings every day, emailing, texting, sending photos, and following them on social media. My phone is never far away.
They say that with age comes wisdom and now thanks to T-Mobile, it comes with significant savings too: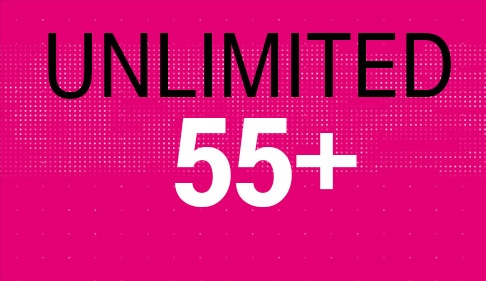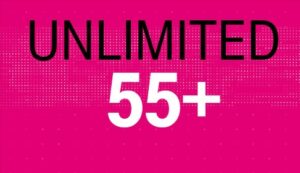 T-Mobile recently announced T–Mobile ONE™ Unlimited 55+, offering qualified customers, both new customers and existing customers age 55+, two lines of T–Mobile ONE — America's best unlimited on America's best-unlimited network — for just $60, taxes and fees included, after Autopay discount. Both my husband and I can lower our cost to only $60 a month, and get all the bells and whistles we need to stay connected plus keep more cash in our pocket without any drop off in benefits. That is what I call doing more with less.
The plan comes with unlimited talk, text and 4G LTE data along with AWESOME T–Mobile ONE benefits, making T–Mobile ONE Unlimited 55+ a fantastic deal.
Just take a look at these features:
Simple Global: unlimited text and data roaming and low flat-rate calling in 140+ countries and destinations

Mobile Without Borders: use your device in Mexico and Canada like you're at home. We are planning a trip to Mexico soon so this was great news!

Gogo Inflight: get unlimited texting all flight long and 1 free hour of smartphone Wi-Fi on all Gogo-equipped domestic flights. I'm a bit of a cheapskate and usually don't want to pay for an expensive one day pass so this is terrific!

DIGITS: Your T–Mobile phone number works on any compatible internet-connected tablet or computer.

Mobile Hotspot: connect all your devices to the internet with included tethering data

Un-contract: only you have the power to change the price you pay

Carrier Freedom: we help cover your switching costs

T–Mobile Tuesdays: get thanked with free stuff every week just for being a customer. I've seen Two for One Movie Tickets and other great offers lately.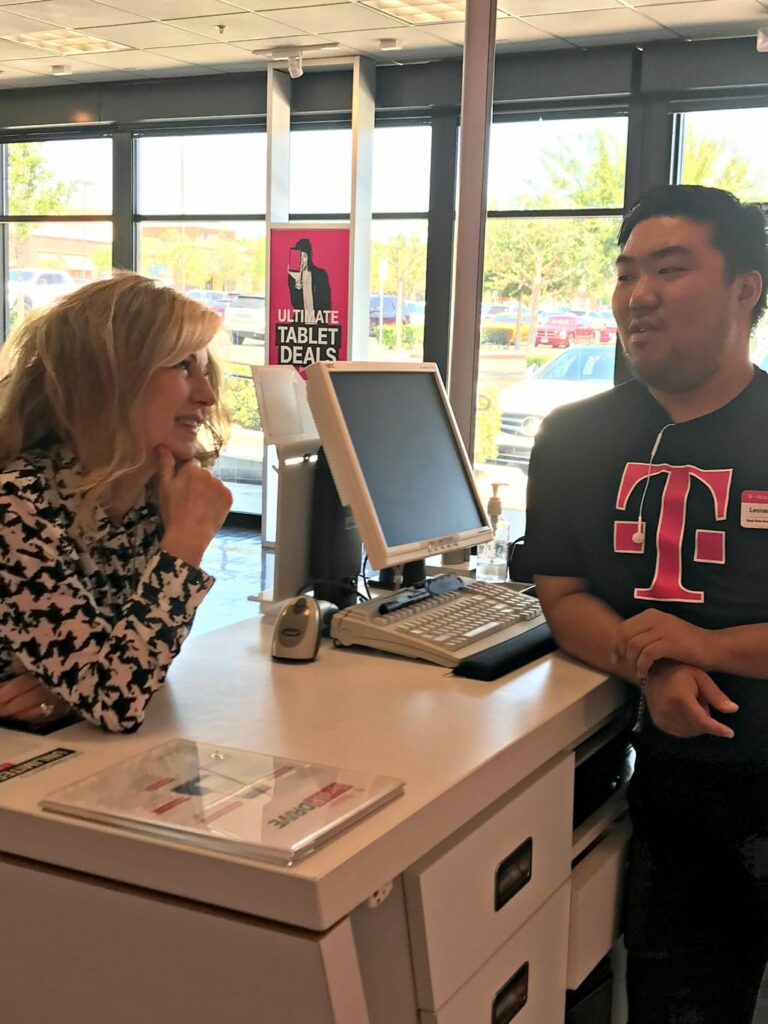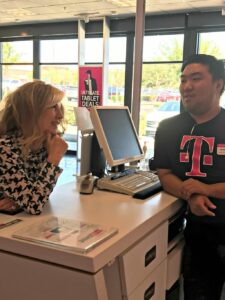 Now there is a new and better option to the old way of doing things.
T–Mobile US, Inc. is redefining the way we can stay connected. They call themselves the "Un-carrier" because they have ended the 2-year contract and made unlimited data the industry standard.
They've interrupted the old way of paying for cellular service and forced AT&T and Verizon to change the way they do business. According to OpenSignal's latest State of Mobile Networks report, which looks at five BILLION real world network measurements, T–Mobile's advanced nationwide 4G LTE network is not only fastest, but also most responsive, and T–Mobile customers get an LTE signal more often than customers of any other major wireless company. T–Mobile delivers outstanding wireless experiences to more than 69.6 million customers who are unwilling to compromise on quality and value.
If you are 55+, you can take advantage of this now!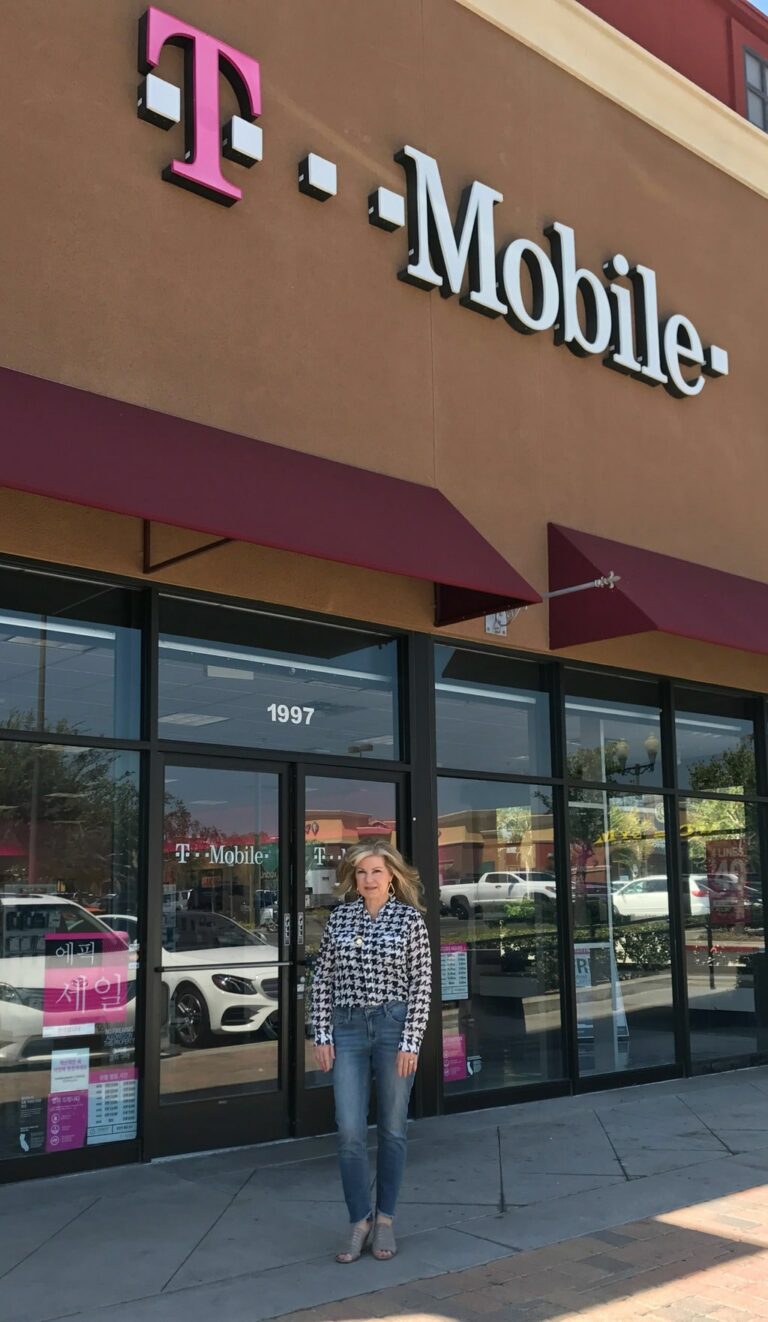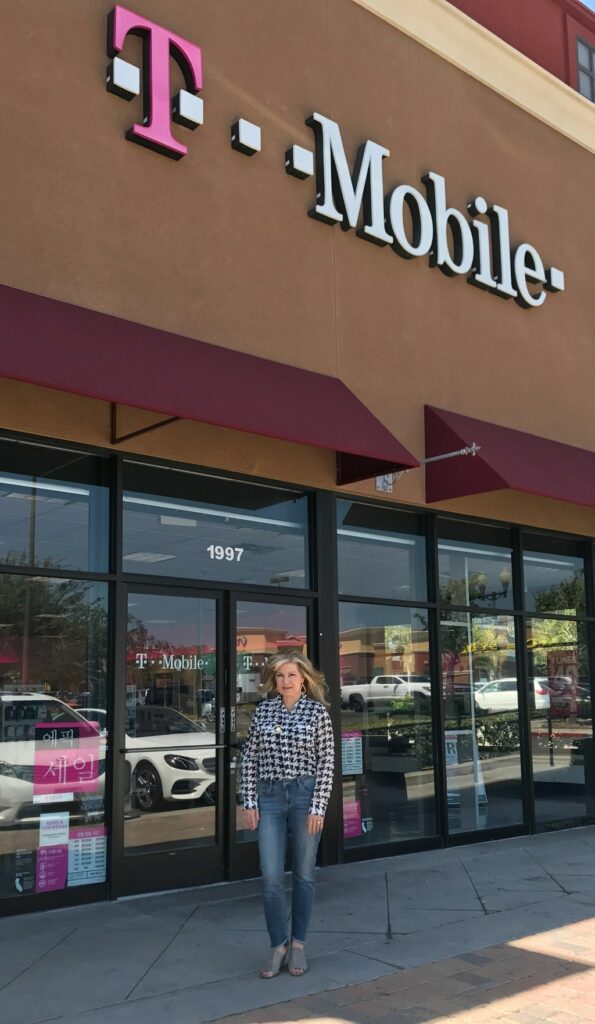 New customers, age 55 and older, simply stop by your local T–Mobile store to sign up. Current eligible customers can get T–Mobile ONE Unlimited 55+ by calling 1.800.TMOBILE, going to www.t–mobile.com or visiting a local retail store.
Continue the conversation on social media using #UNLIMITED55 on Facebook and Twitter. And for all the information you need to start saving money visit the T-Mobile website.
This post is sponsored by T–Mobile. All opinions are 100% my own.
PIN It for future reference: