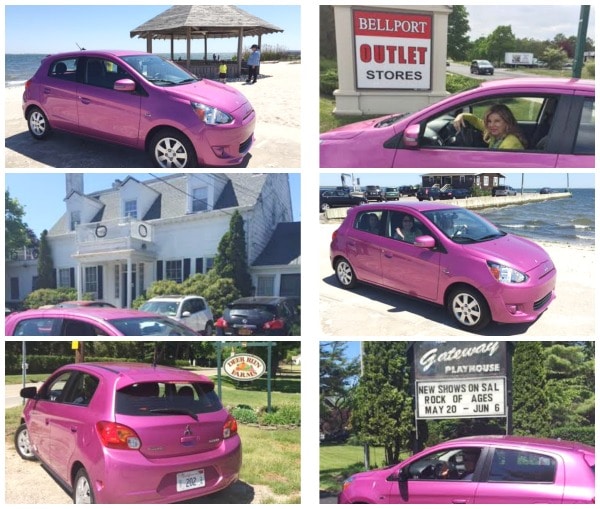 I was provided a Mitsubishi Mirage to drive for my east coast family visit. As always, opinions are 100% mine.
What car was named the most affordable new vehicle in America right now? It's the Mitsubishi Mirage and I had the opportunity to drive one for a week together with my husband when we took a vacation to visit my family in Long Island and Connecticut. Now that's a pretty sweet deal, right?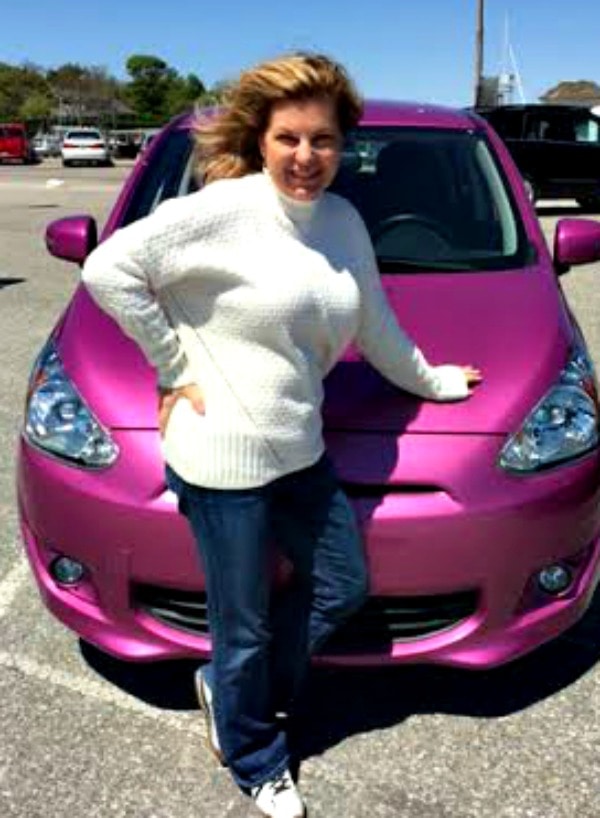 We cracked up when we saw the color, but we came to love it! Mitsubishi calls it Plasma Purple but we thought it was more pink and called it the Pink Panther. We turned heads wherever we went. People were smiling and waving at our adorable mini-compact car. You could easily spot our little jewel in a crowded parking lot. However if your color taste runs more traditional, the Mitsubishi Mirage comes in 8 colors with choices such as black, gray, silver, and a few other vibrant colors such as Kiwi Green and Sapphire Blue that will get you noticed!
Less is More when it comes to driving an affordable car with a ton of value. A brand new Mitsubishi Mirage starts at only $12,995. That is a surprisingly good price for a car that has great space for your passengers, (it seats 5 medium-sized people comfortably), has excellent safety features including 7 airbags and has plenty of cargo space in the back.
It's a Gas Sipper, not a Gas Guzzler
With an impressive 40 MPG combined, the 2015 Mirage is the most fuel-efficient gas-powered non-hybrid in America. We drove and drove, and the fuel needle hardly moved.
It's an Award Winner
The 2015 Mitsubishi Mirage has received multiple awards like "Best All-Around Performance" and "Best Environmental Performance" in the mini-compact class and has been named "One of America's greenest vehicles by the American Council for an Energy Efficient Economy (ACEEE).
More Bells and Whistles
The Mitsubishi Mirage comes with a 10-year/100,000-mile Powertrain Limited Warranty and 5-years/unlimited miles Roadside Assistance.

Keyless entry, push to start, plus power windows and door locks.

Bluetooth capability for hands-free calls, a CD player and available navigation system.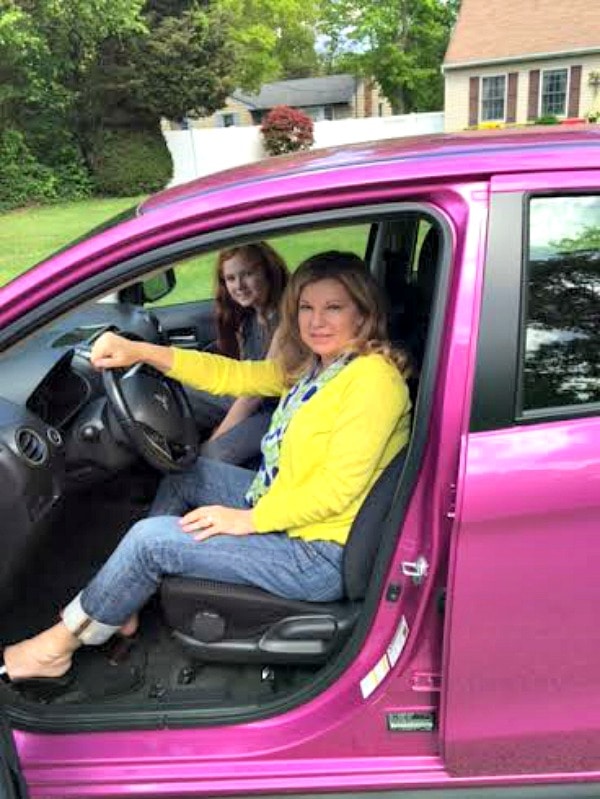 All of the controls were easy to use, plus it's really fun to drive!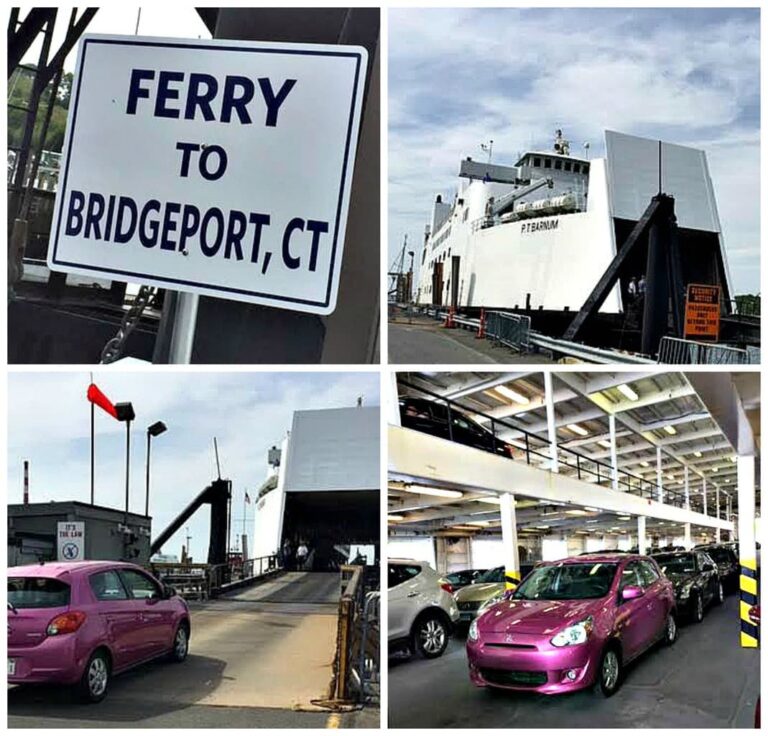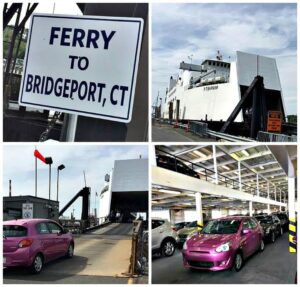 We took the Mitsubishi Mirage on the car ferry from Port Jefferson, New York to Connecticut. We should have received a price break for how little room the car took up!
If you are in the market for a zippy little car that is great on gas, give the Mitsubishi Mirage a look. We were impressed! Follow along on social media with #DriveMitsubishi