This is a sponsored post by Groupon Coupons, but as always, all opinions are 100% mine.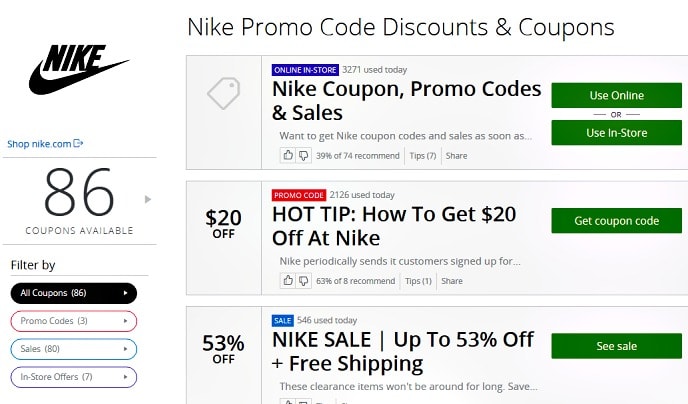 Most of us already know that Groupon is the place to check to find great deals on local events, restaurants and fun things to do. But did you know that you can get coupons to save at your favorite department stores from Groupon? That's right! When you log in to your Groupon account, be sure and check out the Coupons tab and see the Groupon coupons you can use for your online shopping.
Groupon Coupons is a free database of retail coupons with money-saving promo codes from more than 77,240 coupons from 11,818 stores.
Do you shop online at any of these stores? There are some great options for Mother's Day, Father's Day, graduation gifts and wedding gifts. Here are just a few of my favorite retailers with current Groupon Coupons:
Nordstrom
ebay
Macy's
Bloomingdale's
Victoria's Secret
Kate Spade
Bed Bath and Beyond
Harry and David
1-800-Flowers
It's well organized and easy to use. The coupons display an expiration date making it easier to plan to save if you are not making your purchase right away. You can search by store or by category. If you know the category of what you are looking for such as jewelry, computers or pet supplies, use the search by category feature to help narrow down your options.
In the photo above, NIKE has 86 different Groupon coupons available right now and in the photo below, Kohl's has 54 different offers to choose from. You can see how many other shoppers have used the coupon and a thumbs up or thumbs down relating to their experience.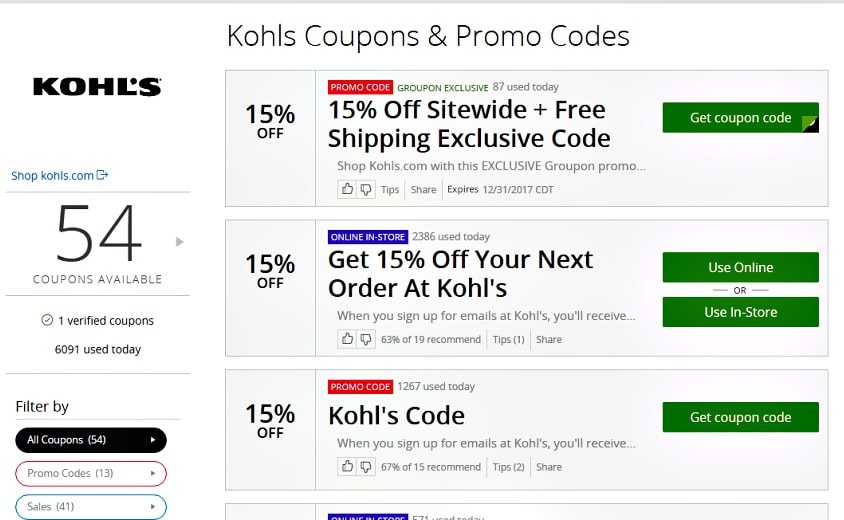 Groupon makes it easy to stretch your dollars and find the best coupons for your order. You can also get information about sales and in-store offers.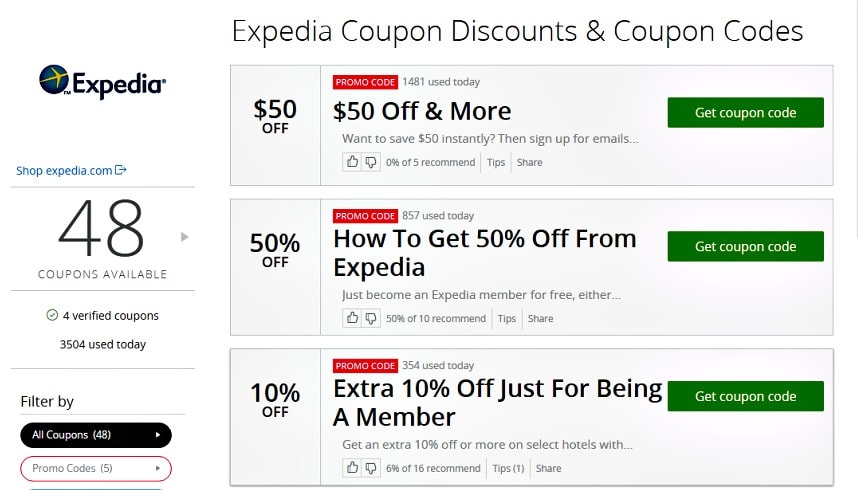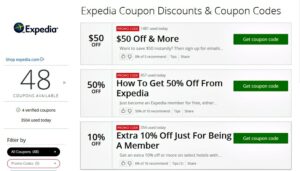 Save on travel too!
Before you plan a trip, search the

Groupon

database to save on hotels, rental cars and airlines to really stretch those hard-earned vacation dollars. You will also see offers from Hotwire, Expedia, Priceline, Hotels.com, Hertz and more.
Before you shop, log in to Groupon Coupons and stretch your dollars.