This is a sponsored post in partnership with HGTV and Santa HQ. All opinions are genuinely my own.
Visit Santa HQ, a free and fun interactive experience from HGTV. Even older kids in the 8-12-year-old age range will enjoy this high-tech yet sentimental experience, right along with the little ones.
HGTV's Santa HQ brings together the traditional Santa Claus visit and upgrades it with state-of-the-art technology to dazzle everyone and make it more enjoyable for the whole family.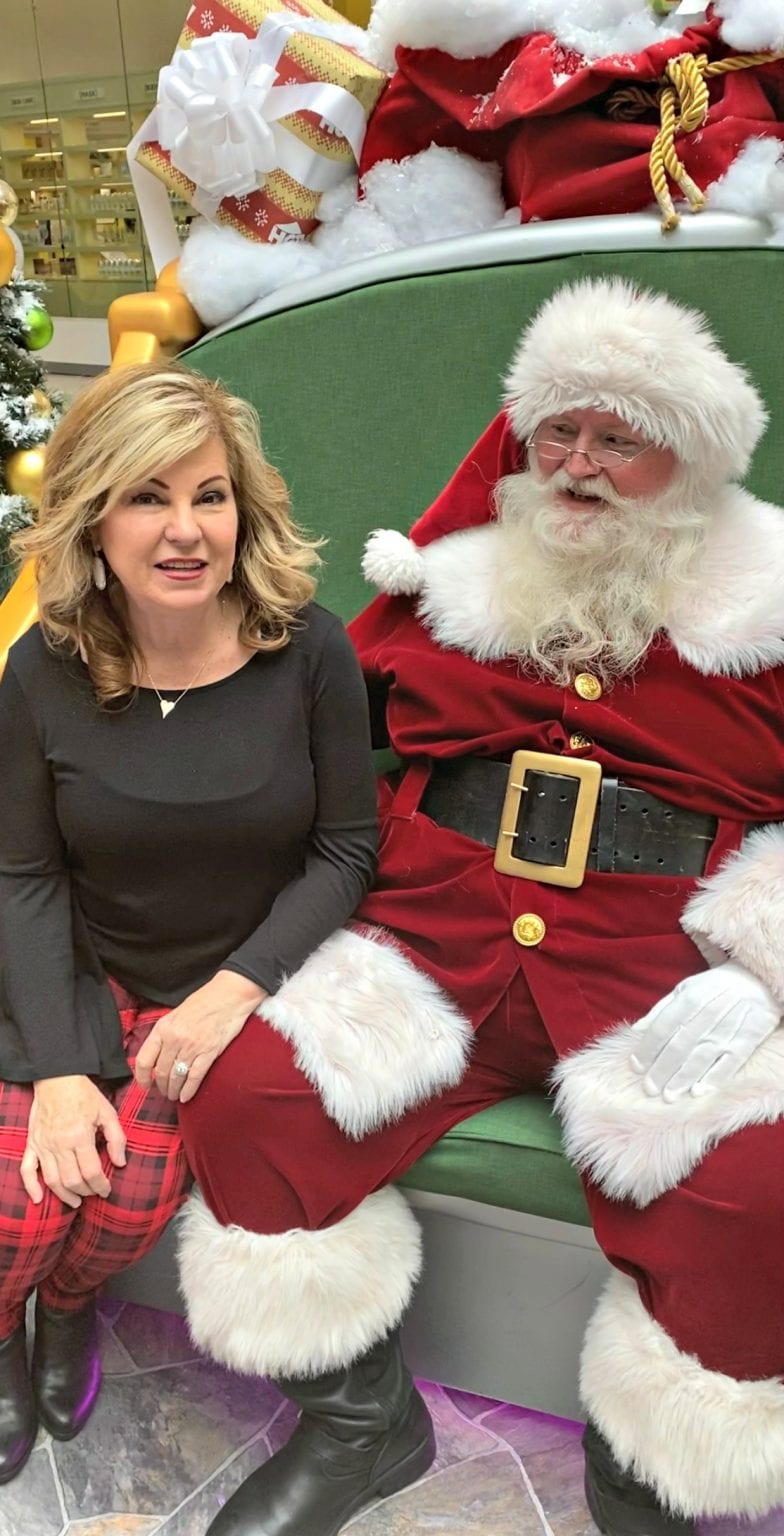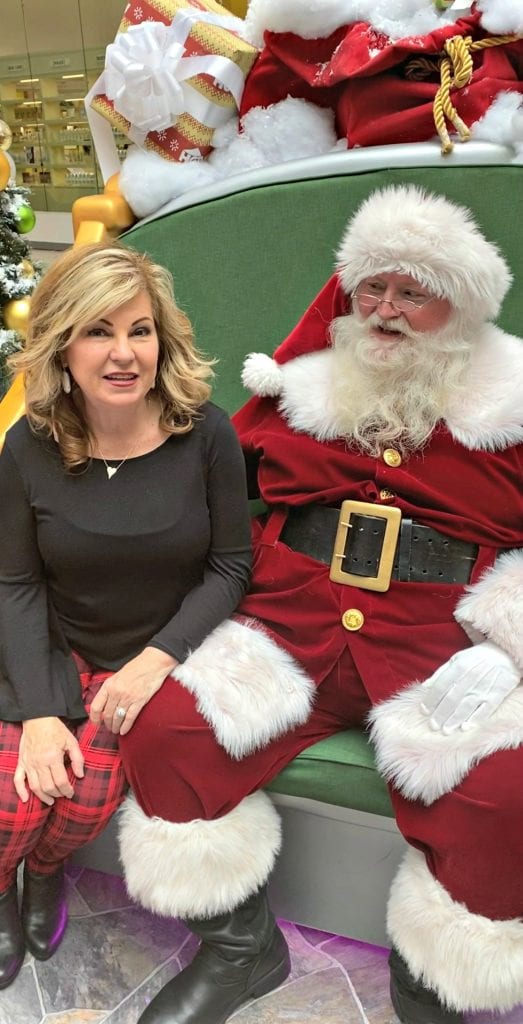 This week, I paid a visit to the Santa HQ at the Los Cerritos Center in California. There are Santa HQ locations in 15

Macerich's top malls a

ll across the country.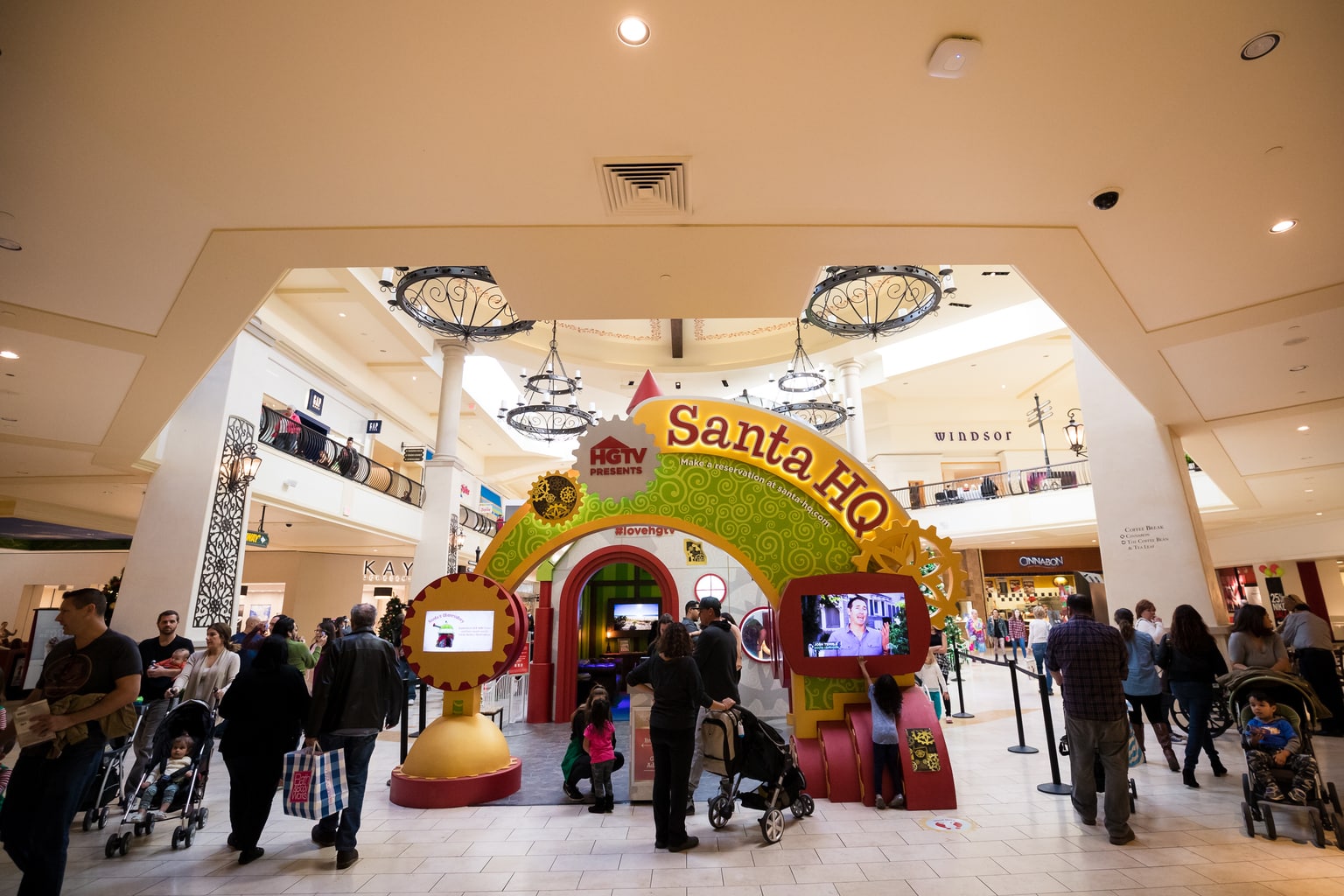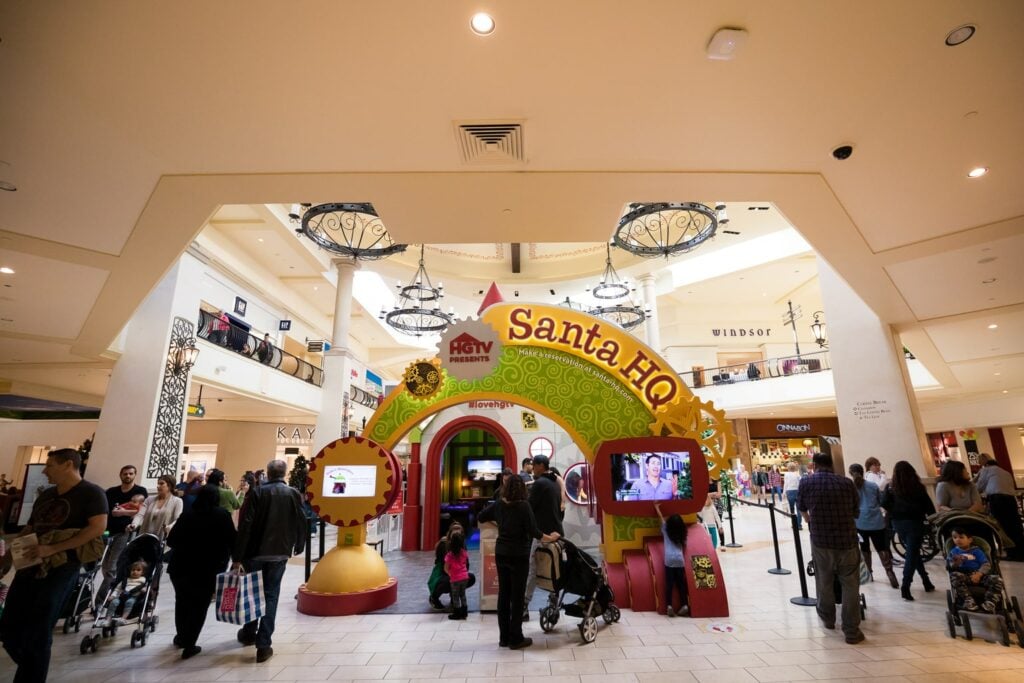 The kids were having a blast and the parents were so relaxed. It is well thought out and well-laid out too. It must be the HGTV touches!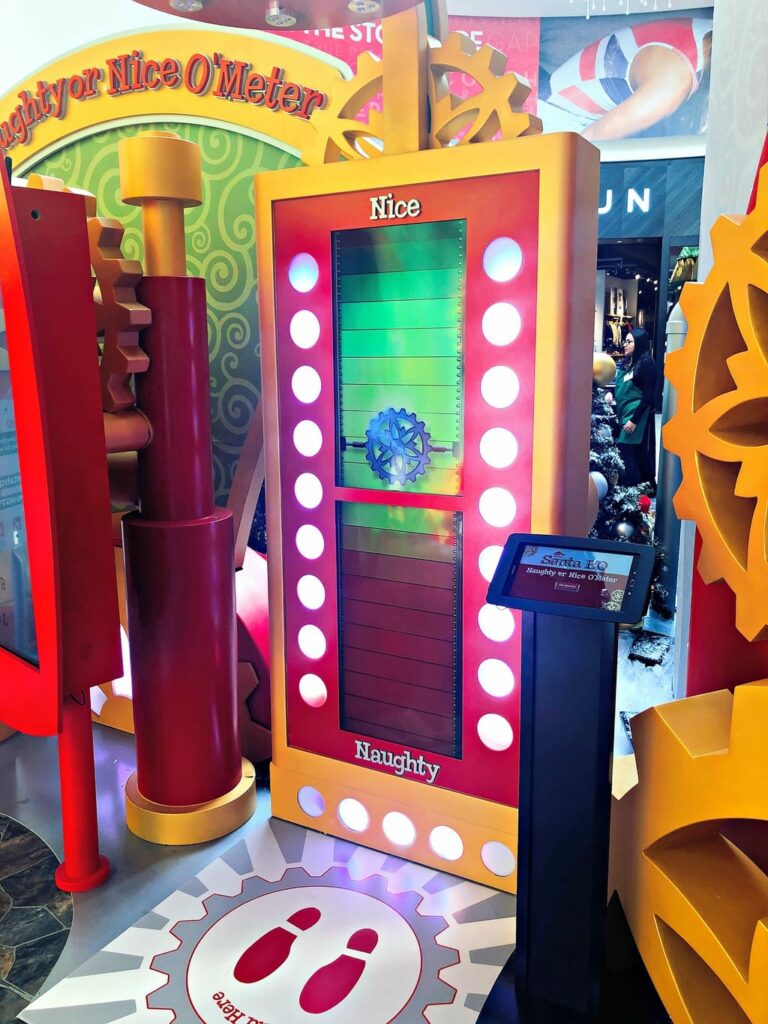 My favorite feature is the Naughty or Nice Meter. You enter in your name and the lights flash and the machines whirls while you eagerly await to see if your name is displayed on the naughty or nice list. I did not see any naughty kids during my visit and I overheard several parents getting a lot of mileage out of this feature!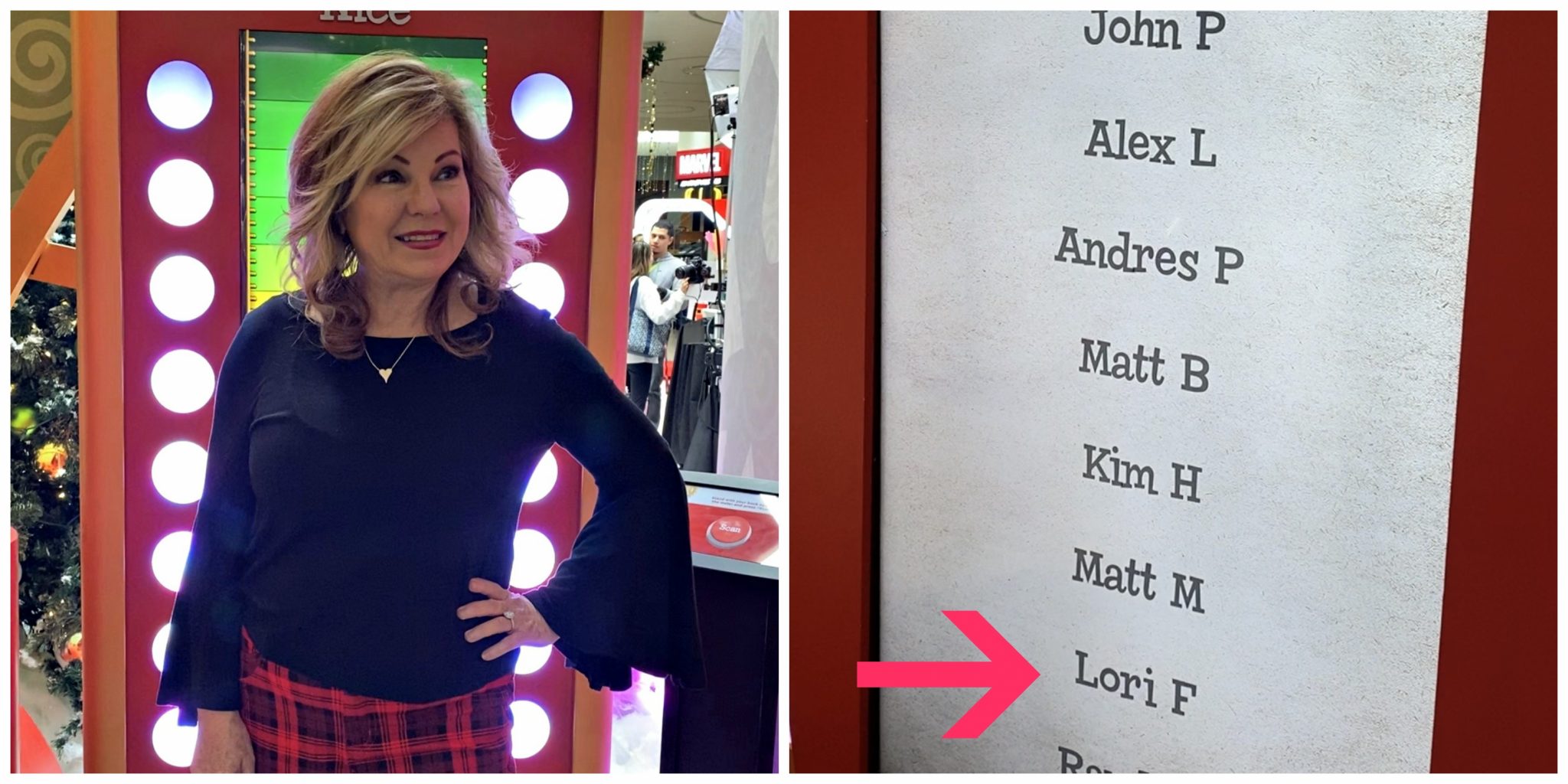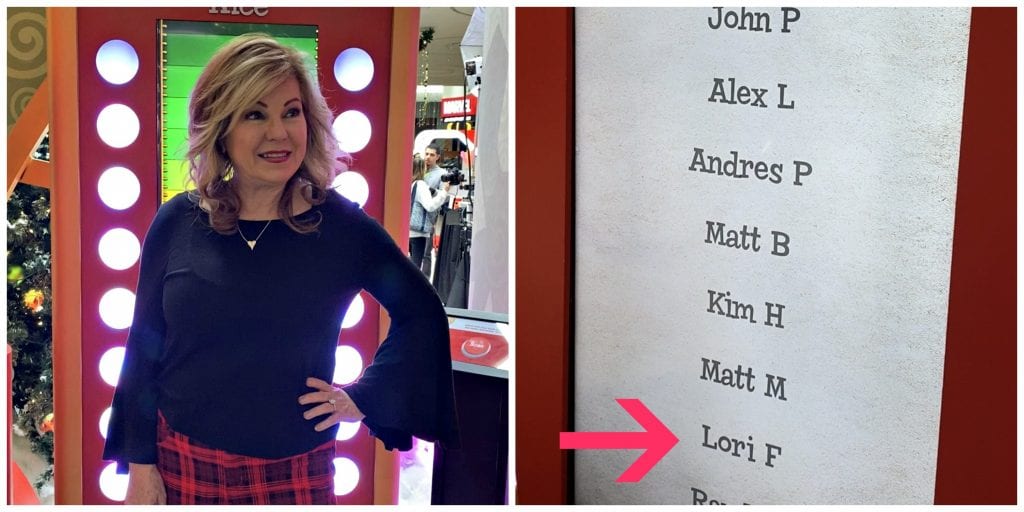 Whew! I made the nice list. That was close!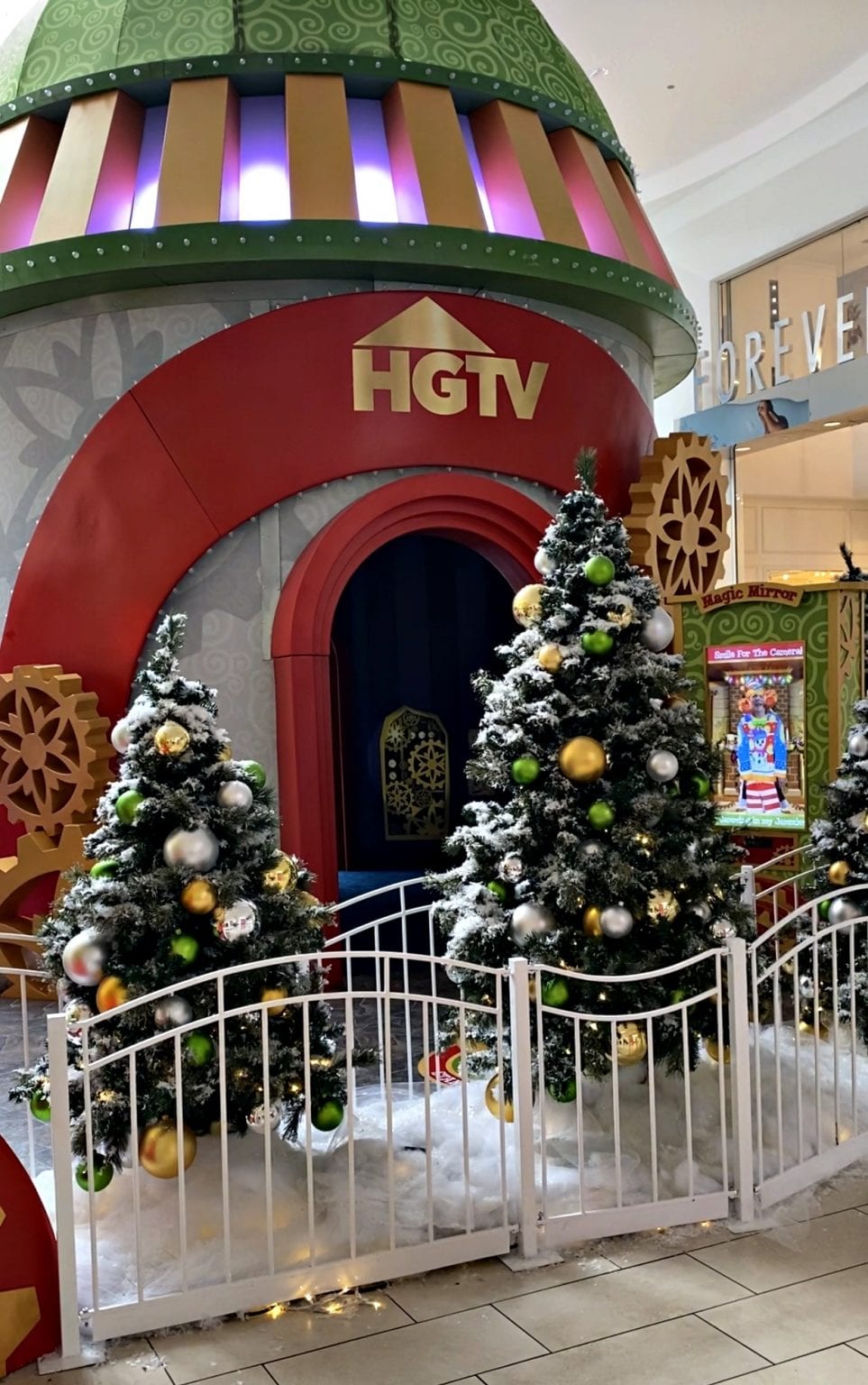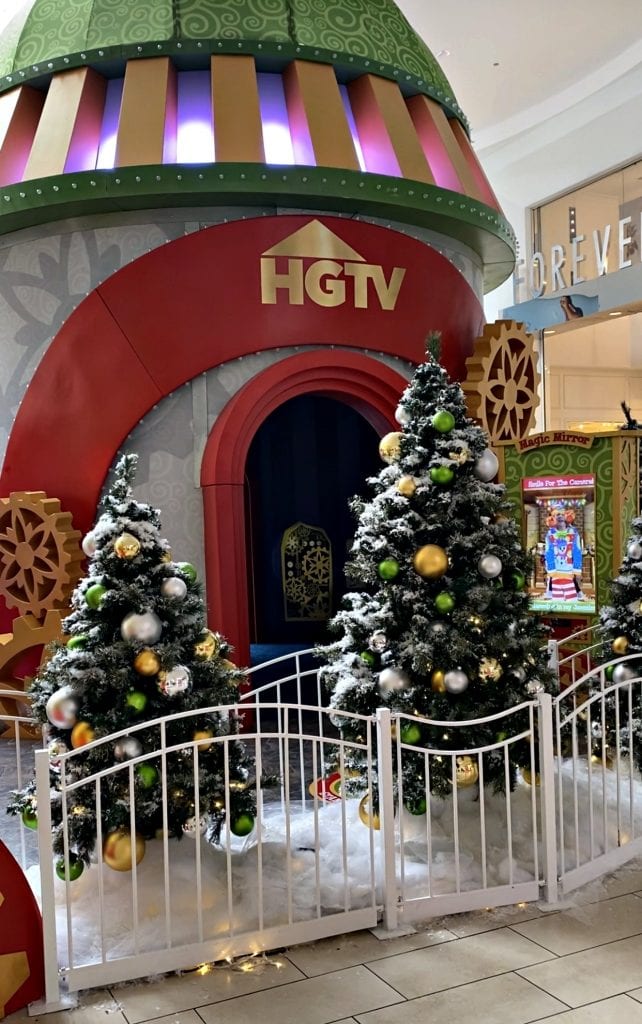 The fun interactive experience also includes a light show with more than 10,000 individual holiday lights synchronized to the tune of "Carol of the Bells" to create an illuminated orchestra. Ask one of the staff members when the next show begins, you will enjoy it!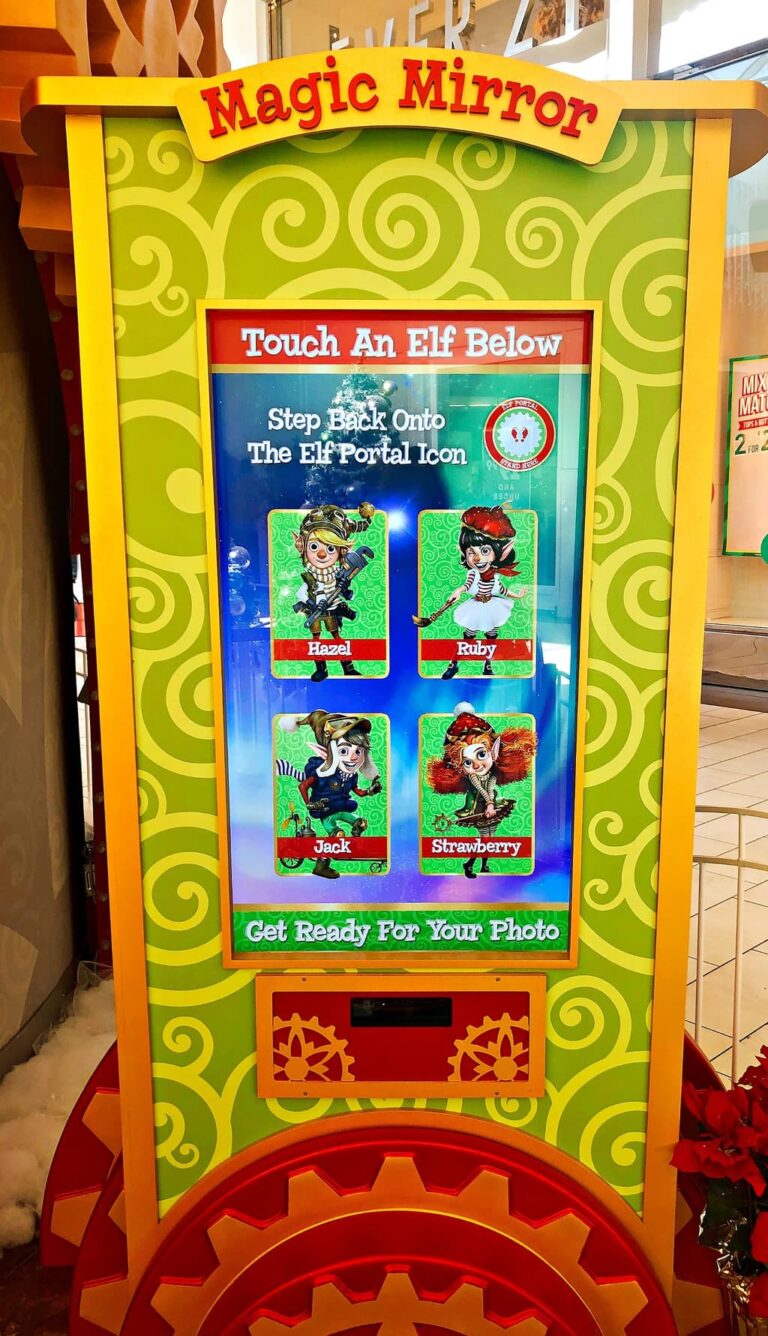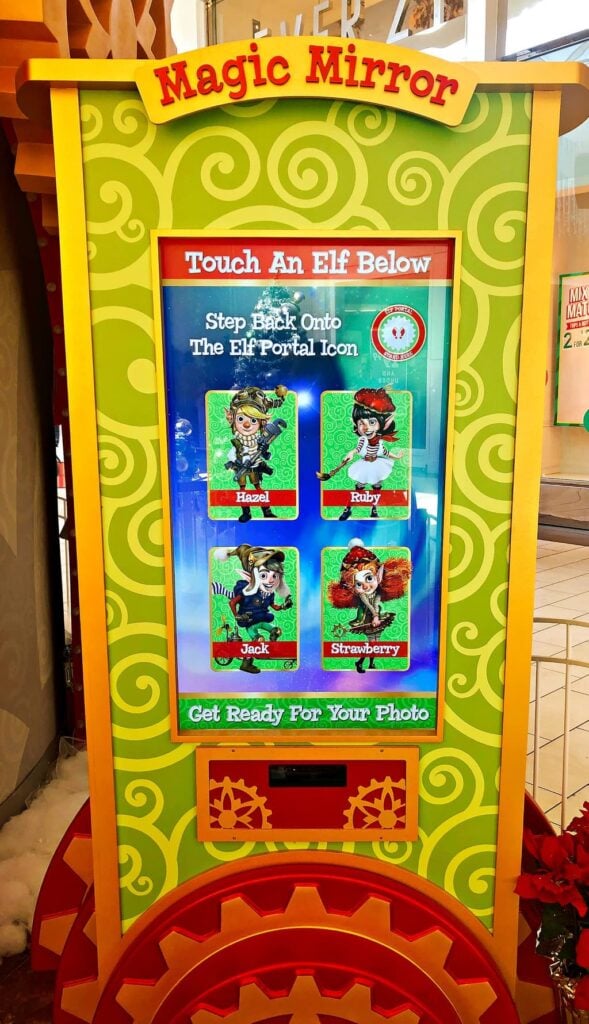 At the Elf Academy, you can transform yourself in the Magic Mirror and take an Elf Selfie with various elf outfits and star in your own holiday video. Guests can also create their very own Elf-ID card to make it "official."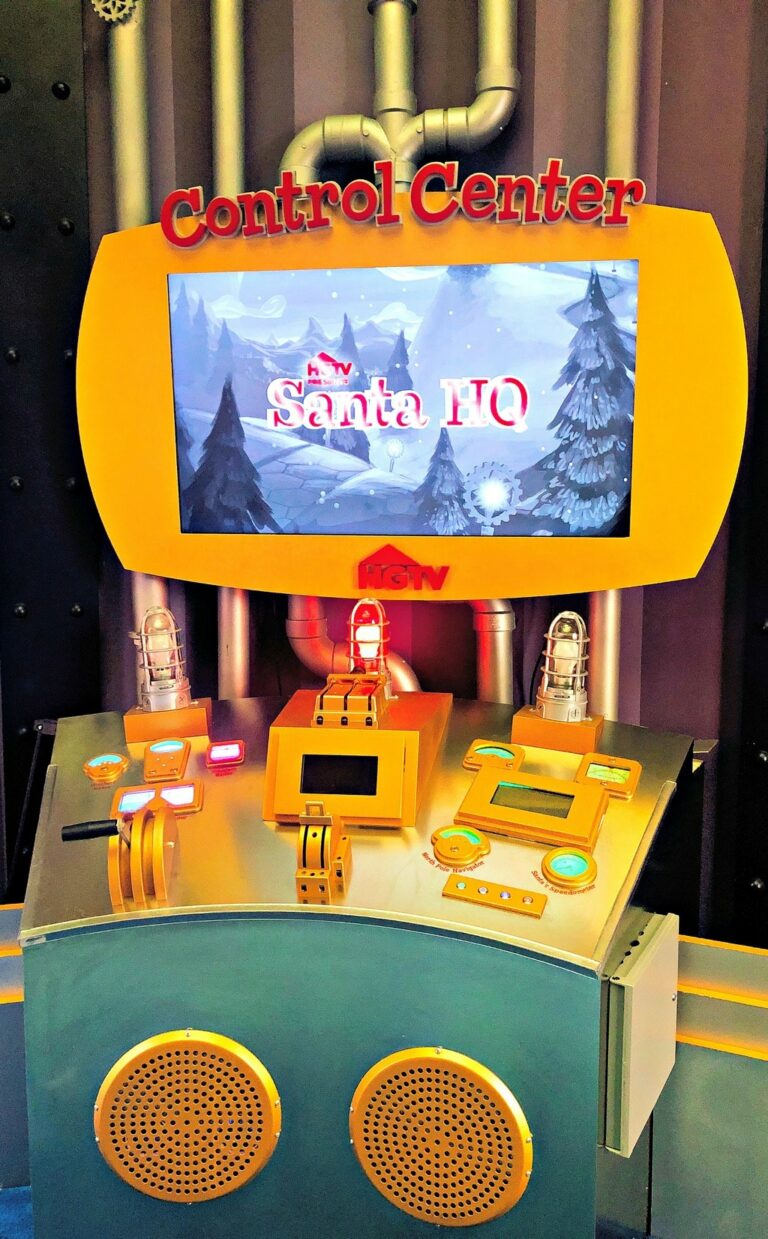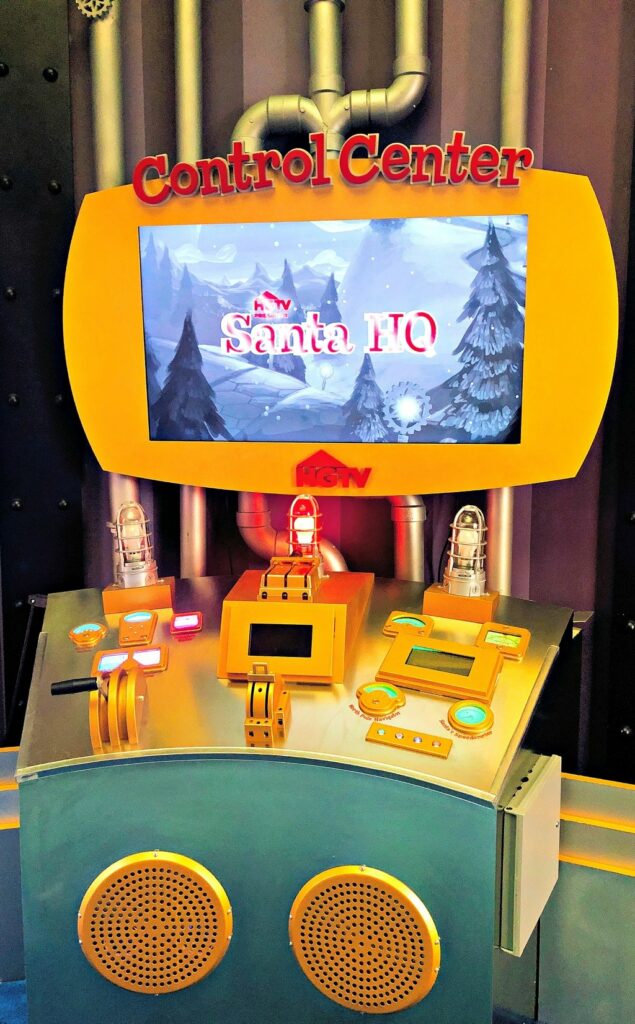 When you step inside the Observatory, take one of the tablets. Ask a young one to help you if you are a bit "tech-challenged" like me. Somehow they just know what to do. There are also attendants who are very helpful. This is where the interactive part gets amazing. You hold your tablet up to various stations and magic happens!
With your Elf-Ray Vision and your tablet, you'll explore Santa's Observatory and experience a series of augmented reality experiences at multiple stations throughout the Santa HQ Observatory.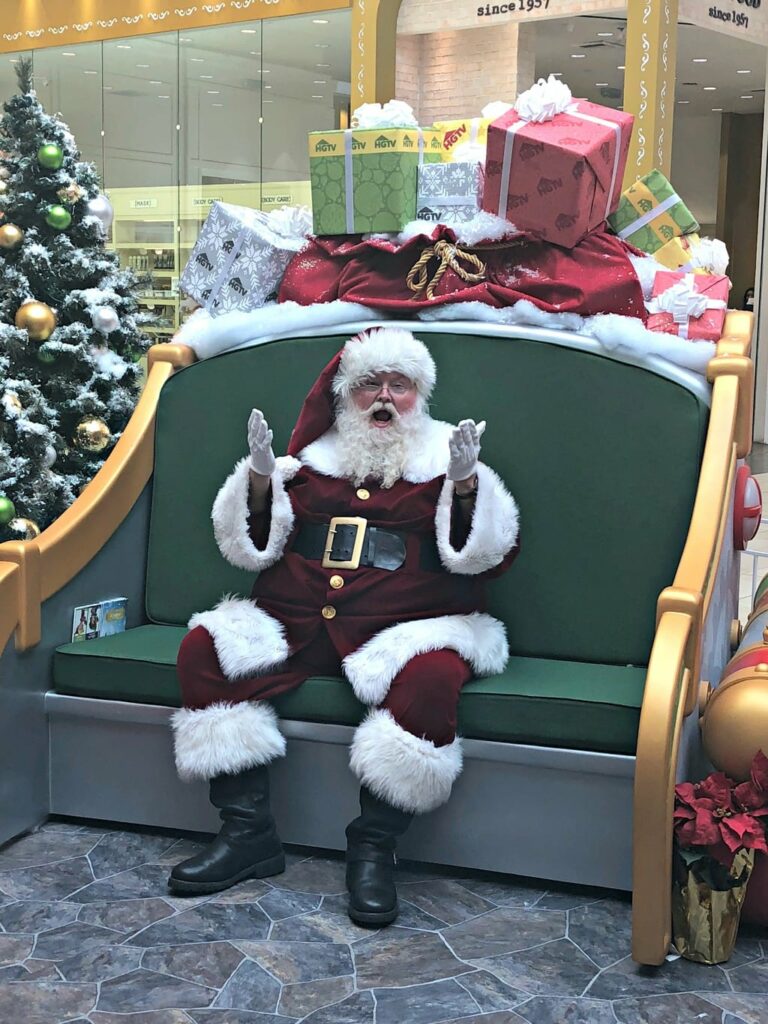 There are traditional photo opportunities with Santa Claus, with a variety of photo packages families can choose from. Taking photos with Santa is the only part of the HGTV Santa HQ experience that is not free but it is optional! He was so patient with each of the kids and took the time to chat.
If you know you want to take photos with Santa, you can schedule them ahead of time online. Genius idea- right? No meltdowns while waiting in those long lines! I remember that when my kids were small, it was stressful keeping them happy while we waited in the long line for our brief time with Santa.
Now there is a new way to make the experience so much more enjoyable for everyone!
Spend less time in line. Purchase your Fast Pass today!
You can get a FAST PASS and set it up ahead of time. You can select the date, a 30-minute window of time to use your FAST PASS, pre-pay online and opt-in to get text reminders. It's so smart! Click here for the reservation section and choose your date and time. It's so smart!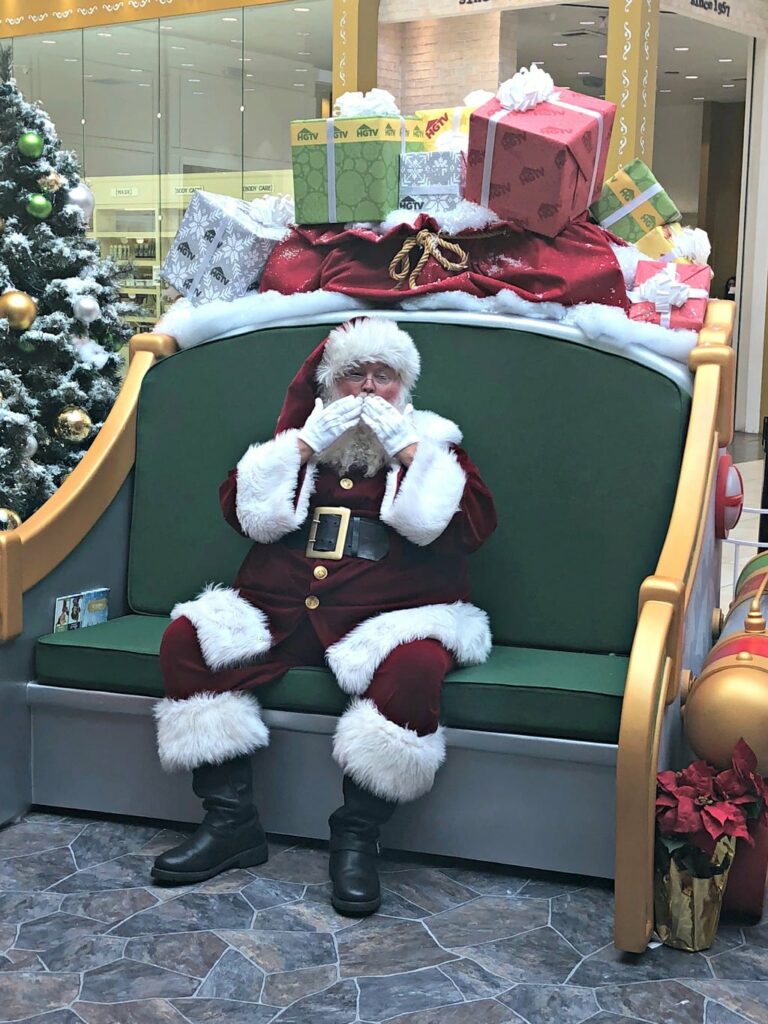 Isn't he the cutest Santa?
HGTV's Help Through Holiday Giving Drive
HGTV's Help Through Holiday Giving is a program that encourages visitors to donate toys for underserved children during the holiday season. In past years, HGTV's Help Through Holiday Giving has collected more than 66,000 toys benefiting local organizations such as Forgotten Angel Tree, Salvation Army Angel Tree, Toys for Tots, and Spark of Love Stuff a Bus.
Consider bringing a toy to donate to Help Through Holiday Giving.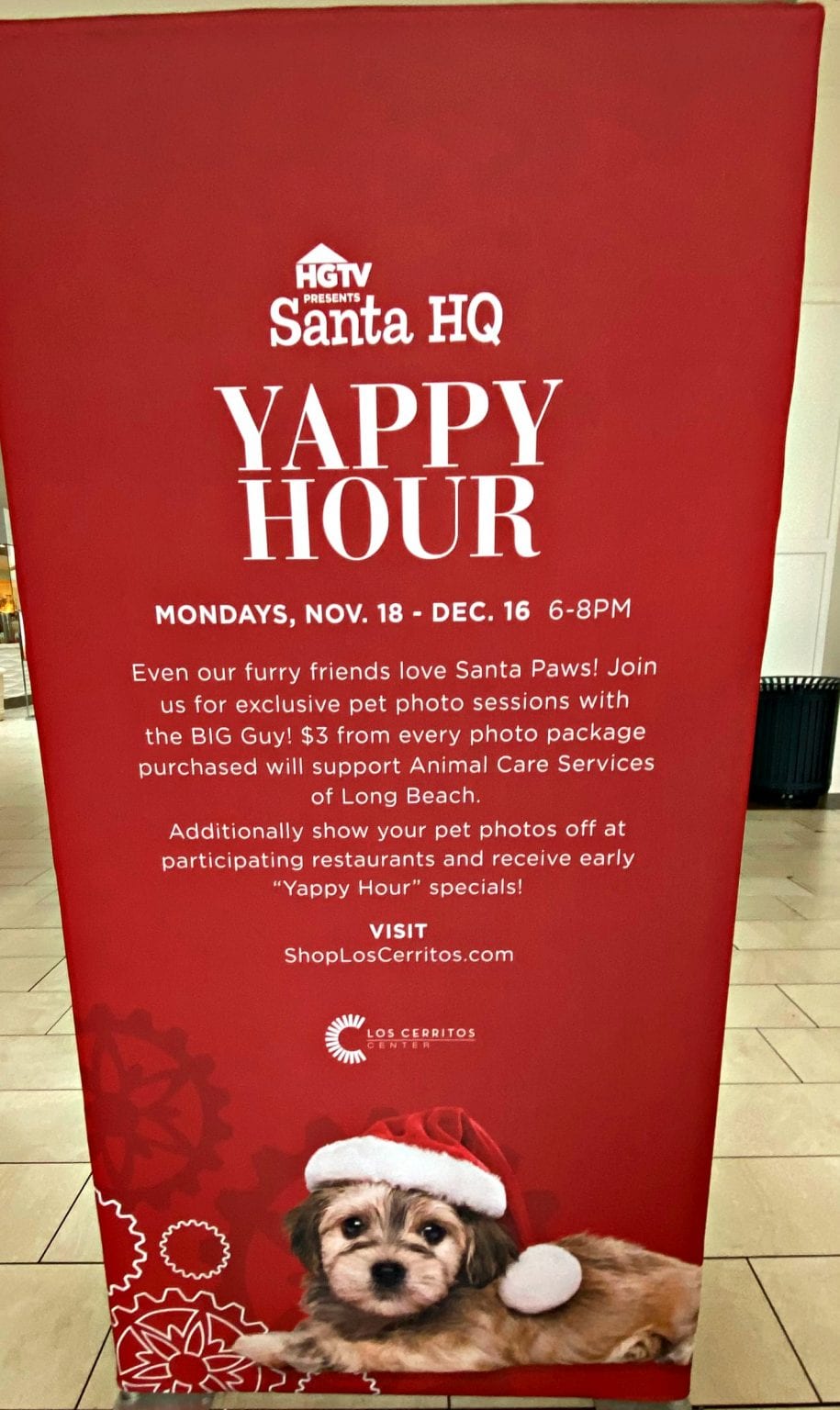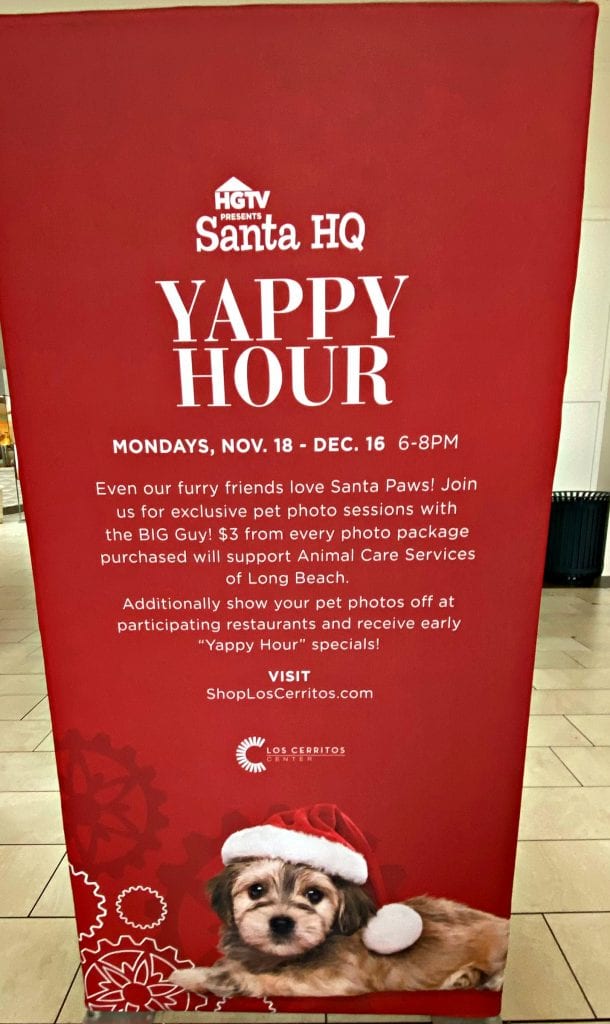 Special Events at Select Locations (check with your center for more details)
Sensory Santa

Yappy Hour: Special event for you and your furry friend to get time with the "Big Guy."

Meet Santa's Elves: Have fun with Jack & Strawberry, the official elves of Santa HQ.
Here is a short video of my fun visit:
Get more information about Santa HQ with HGTV. All of us at More with Less Today wish you and your family the happiest of holidays. Making meaningful family memories is what will last well beyond the gifts.
Share your photos using #santahq. I would love to see them!