If you hate to clip coupons but still want to spend less on groceries, today I'm sharing my favorite money-saving tips. I am not an "extreme coupon user," but I've found many ways to save both time and money at the grocery store. In order to save the most money, you can use a few coupons strategically to really stretch your dollars.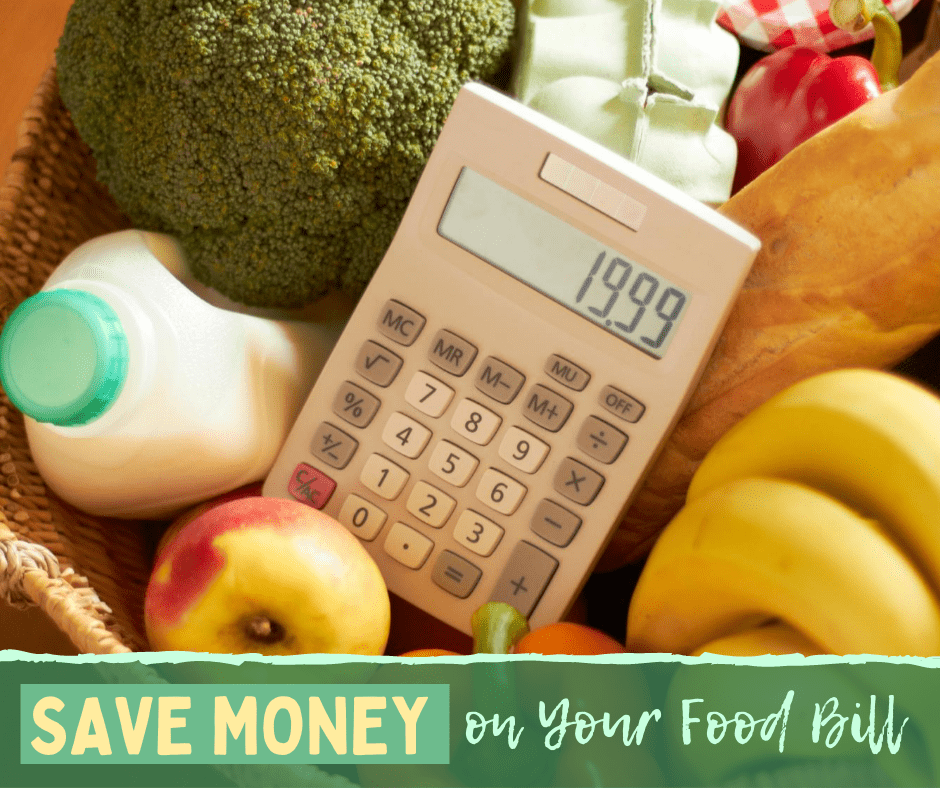 Cutting down on your grocery bill can be done, but there is not a "one size fits all solution."
The average family spends about $7,000 a year on food and groceries and the cost continues to rise. How much do you spend? Take a few minutes to tally this up and you will be extremely motivated to try some new money-saving strategies.
How to Save Money on Your Food Bill: 15 Tips to Try Without Getting Extreme!
1. Where you shop is important. If you live in a large metropolitan area as I do, there are many grocery stores within driving distance. Compare prices on the items you use and then stick with one store to buy the majority of your items. The more stores you visit, the more you will spend.
2. Learn the layout of your grocery store. Often you can print a map from the store's website. Make your master shopping list by aisles of your store for faster and more organized shopping.
3. If shop at a big box wholesale club and feel like you are spending too much money, take the time to see if you can save more money buying these items elsewhere. Not everything purchased at these warehouse stores is a bargain. Sometimes we find ourselves consuming more because we have more, or throwing out perishable items because the quantity is too large.
4. Stockpile the non-perishable items that you will use for the next 3 months. When you see a great deal, buy 3 months worth of toothpaste, deodorant, laundry soap, etc. You can keep a running list of what you have in your stockpile on a master list. Note the price you paid on your master list so you can refer back to it.
5. Make a meal plan for the week based upon what is going to be on sale at your grocery store. If you only do this step, you will save money! Look at your grocery store flyer each week and buy what is on sale. Plan one or two nights where you cook once and eat twice. You can cook a chicken or a roast and make two meals out of it. Pasta dishes are excellent dollar stretchers. Try going meatless one night a week.
6. Cook from your pantry and plan one or two meals a week with just the items you have on hand.
7. Cook larger meals and divide them into portions and then freeze them. You can often save money by purchasing a larger size. Check the unit price and then cook everything at once and freeze what you don't need now. This is such a time saver too!
8. Keep track of what meals your family likes that are quick and frugal. If you will do this faithfully, you won't have to stop for one or two items on your way home or "drive-thru to get dinner. Try using a calendar or an online calendar to plan your meals based upon your schedule and the kid's schedule. Find some slow cooker recipes to put into the rotation. If you have left-overs, search online for recipes by searching "easy recipe for (insert your leftover).
9. Get organized at home before you go grocery shopping. The quicker you can get in and out of the store, the more money you will save. Don't wait until you are in the grocery store to wander the aisles and figure out what you need.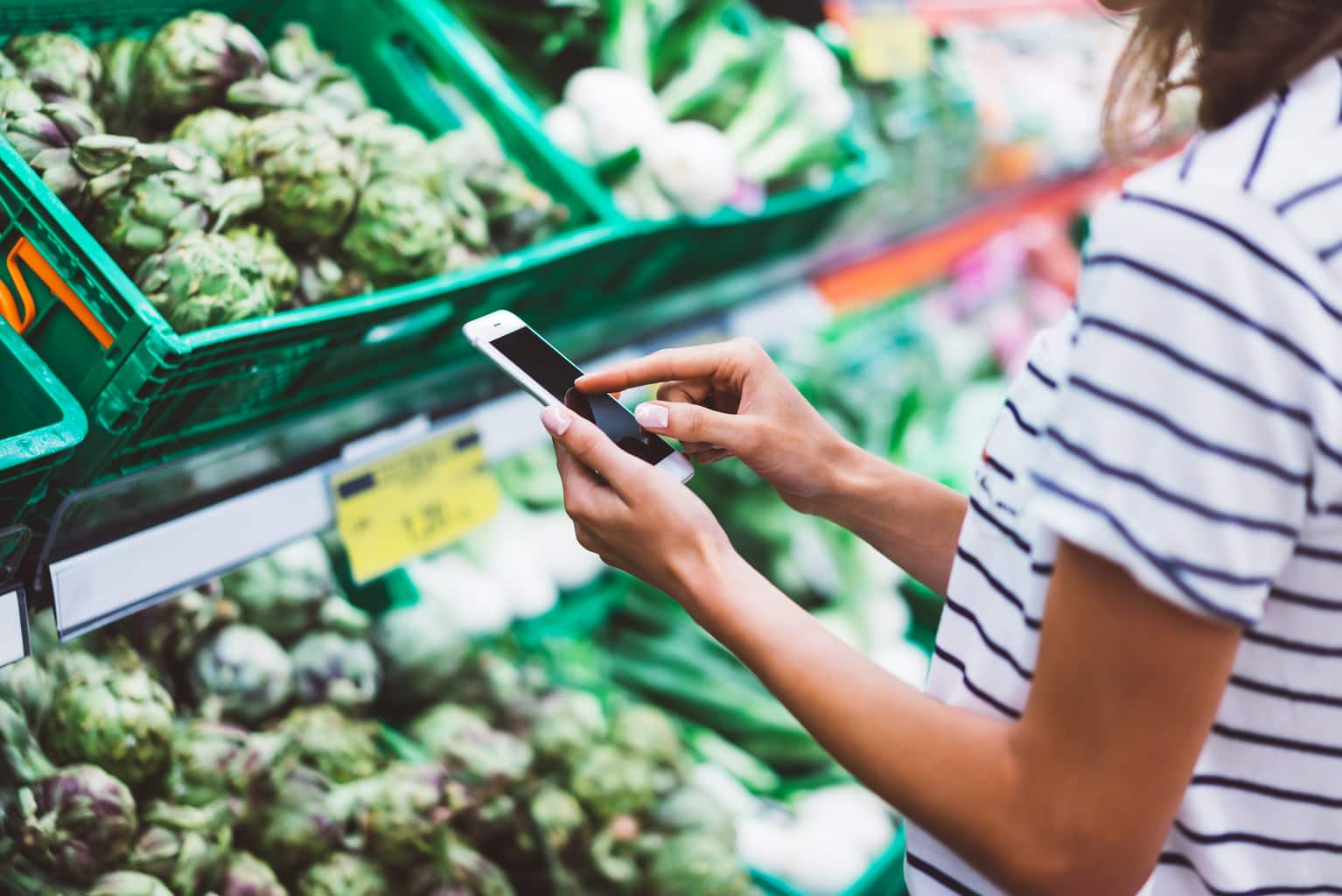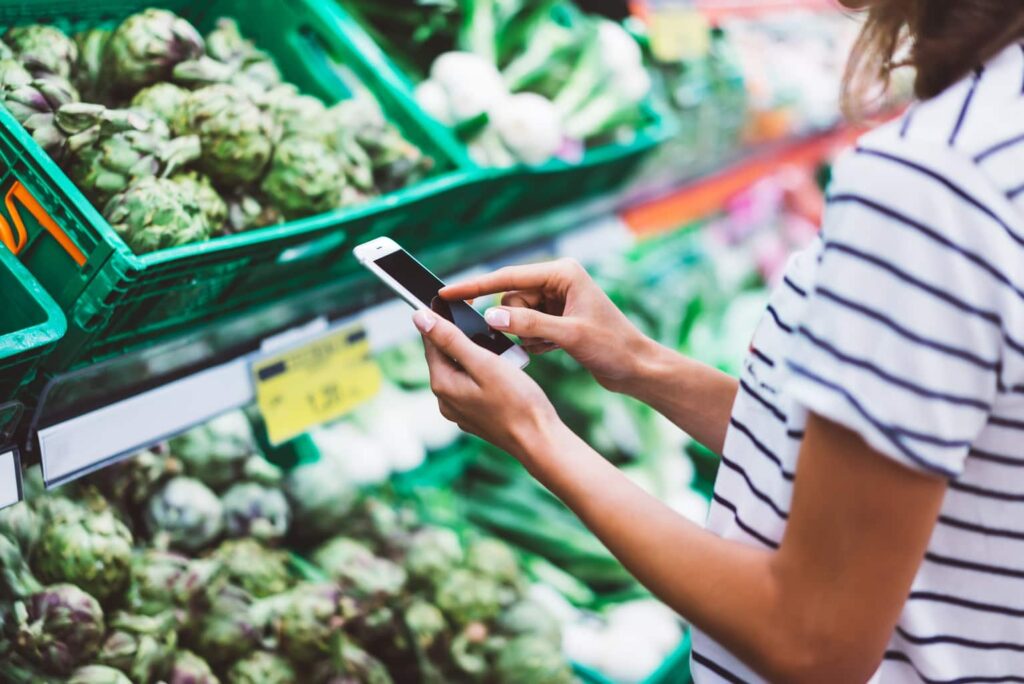 10. Use technology to help you to plan your shopping trip. Start a master list on a word processing program or on your cellphone. Don't rewrite your list every time you shop. Improve your master list continually by adding a "buy now' price when you know you should be stocking up. If you have a coupon, jot down the coupon details next to the item on your list or take a picture of it on your phone so you can easily match it up in the store.
11. Don't spend time trying to clip every coupon you may use or for items that you do not regularly buy. Be selective. I suggest starting with one area of the shopping list like cleaning supplies or toiletries and just clip coupons for those items. See how this works for you and then add another category when you get more proficient. If you are buying diapers, you must use coupons and buy diapers on sale. Ask friends and family to save them for you too. Bless someone's day by leaving diaper coupons in the diaper area of your store.
12. Find an organizing system that works for you. I use one envelope for each aisle of the store and write my master list on that envelope. If I have coupons, that is where I keep them. I keep my envelope system in my car so I always have them for those quick trips. I reorganize and purge them when I need to wait.
13. Put your kids in charge! If your kids are old enough, pawn off the job of clipping and organizing the coupons. Split the savings with them and call it their allowance. Think of all the lessons you can incorporate by including them in the meal planning, price comparing, and the money-stretching needed to run a household.
14. Arrange to leave the younger kids at home unless they have become highly trained bargain shoppers with a vested interest in saving money. You need to focus on your shopping without distraction whenever possible.
15. Set a goal for saving a certain amount of money on your grocery bill and then plan a special family activity with some of the savings. I recommend getting everyone involved in the process. Make a prop to continually track your progress to keep everyone motivated.
Please share your great tips too for the benefit of everyone! Stay tuned for more money-saving tips and strategies. Together we can find more ways to do more with less every day!
Here are some time and money-saving recipes
Sheet Pan Recipes – Cook a meal on one pan, so easy!
15 Meals to Make in Your Instant Pot
PIN for Later