I was recently selected to order furniture online and then write a review for Sauder. For my assignment, I got to choose a piece of furniture. Yes please! I mistakenly thought that Sauder only made bookcases and office furniture. I am happy to report they have beds and headboards, chests and dressers, tables and nightstands, dining tables, TV and media furniture and more!
Sauder Find Your Furniture Style
On their website, they have a quiz called Find Your Furniture Style. The quiz only took a few minutes and it was fun to see how choosing my favorite flowers and paintings, objects of art, colors, favorite childhood memories and my current life phase would translate in to a decorating style. You can also browse through their Expedtion Design Style Lab for inspiration!
Well, the quiz nailed my decorating style, I am Casual Country and Sauder suggested I start by looking at their Camden County Collection.
It was a good jumping off point, but it still took me days to decide on what to order. I kept returning to their online catalog like a kid in a candy store! My first inclination was to go with a bookcase, but we needed some extra storage.
Have You Ordered Furniture Online?
I finally decided on a 6 drawer dresser from the Shoal Creek collection which retails for $249.99. I placed my order, it arrived in a huge box in just a couple of days and then I left to visit my Mom on the east coast for a week.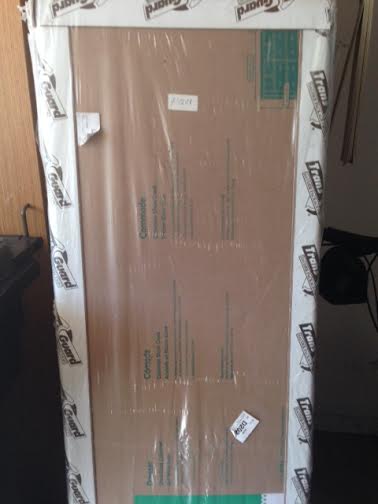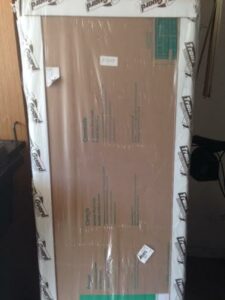 The box itself was well wrapped, the individual pieces were protected and wrapped, and all the pieces arrived intact. I was expecting to assemble the dresser together with my husband Art when I returned, but he said he would work on it while I was gone, it would give him something to do, and I would have something nice to come home to. He sent me photos of his progress.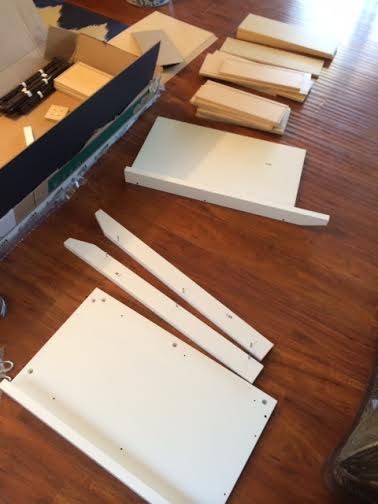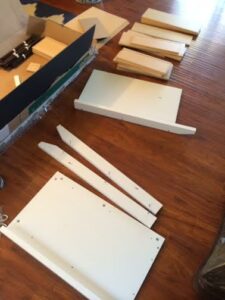 Art said the instructions easy to follow as each part was labeled with a corresponding letter. He noted that Sauder has a YouTube channel with instructions, plus an Ohio-based customer service staff that you can contact through live chat, phone or email should you have a question. He did not need help, he just needed time, and in retrospect, an extra hand would have made the assembly go faster.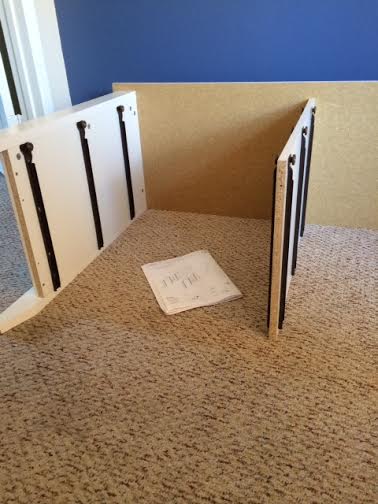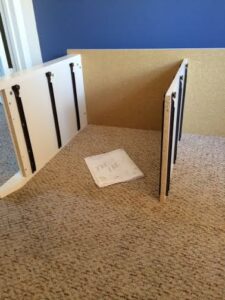 Working a little at a time, he put it together over the course of a few days and said it took him about 6 hours to assemble the dresser.
Our dresser has six drawers with easy-glide metal runners and the four lower drawers are extra deep. For now, I am going to use it for extra linen storage and keep our large beach towels, extra sheets, and blankets in the dresser.
Our daughter is leaving for graduate school soon and we will have her bedroom to repossess. Some parents leave the room intact, not us! We will be moving in soon and taking over her closet and dresser space and spreading out! We may move the dresser into her room, stay tuned for more pictures!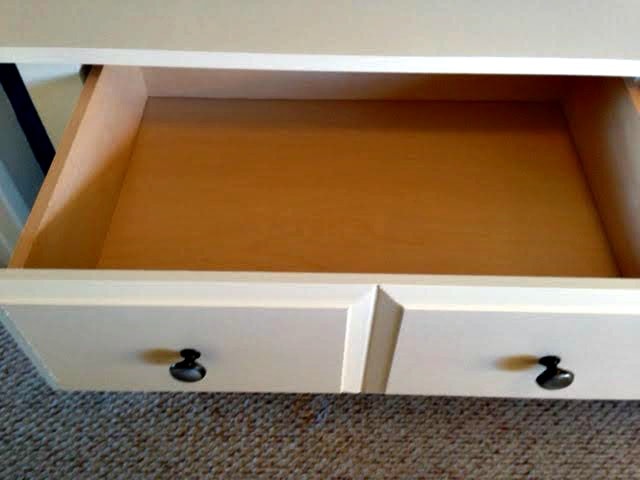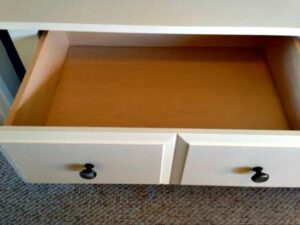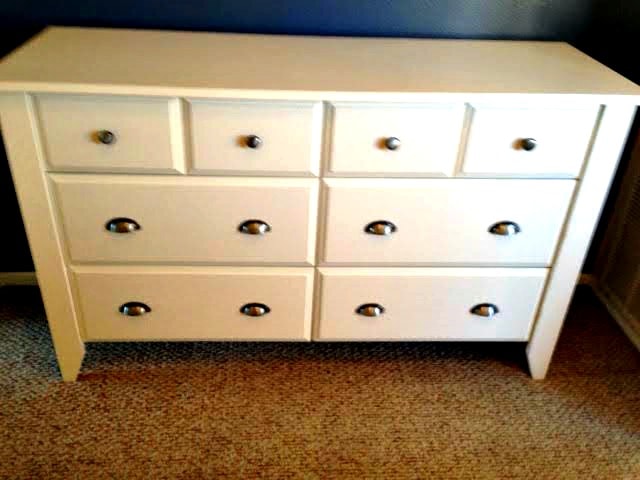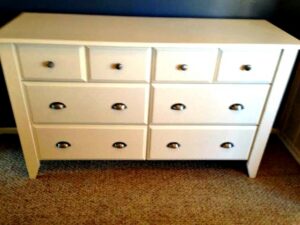 The white cottage style of our new dresser blends easily with our casual country decor. Our house is a collected mix of antiques, hand-me-downs and re-purposed items, and I am always moving things around to try new looks with existing pieces.
I am very pleased with the choice I made and with Sauder furniture. If you don't mind assembling your furniture, you can include some very useful and stylish pieces into your decor for a very affordable price. There are over 30 collections to choose from. Sauder Furniture is an American Tradition going back to 1934, proudly made in Archbold, Ohio.
Find them @SauderUSA!
This is a sponsored conversation written by me on behalf of Sauder. The opinions and text are all mine.
Have You Ordered Furniture Online? From Sauder? What Would Your Review Say?
Do you like my eclectic, beachy decor? I live in southern California so I like my home to reflect my love of the ocean.