Saving money on the cost of prescription drugs has never been easier with the free Optum Perks mobile app.
This post is sponsored by Optum Perks but the content and opinions expressed here are my own.
Before you fill or refill another prescription, whether you have insurance or not, take a look at how easy it is to generate prescription coupons and compare prescription prices using the free @Optum Perks Mobile App. Whether you need a life-saving drug, a one-time antibiotic, or a monthly subscription, now you can easily compare the cost of medications without worrying about networks, coverage limitations, or deductibles.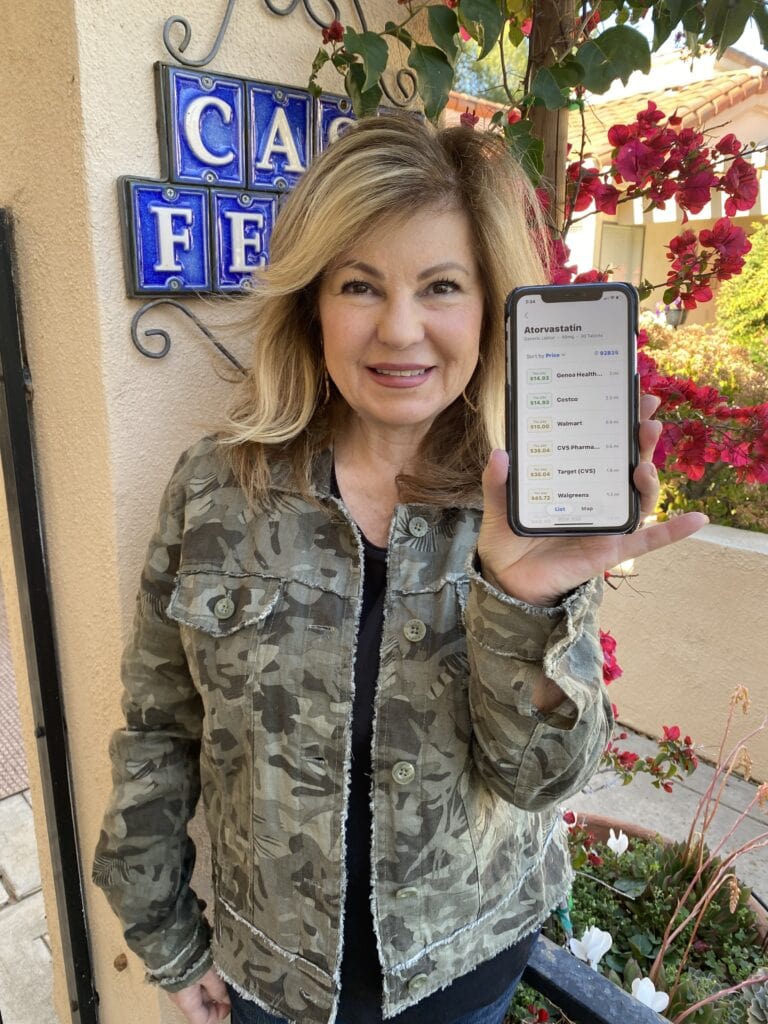 My readers and friends know that my husband and I are empty-nesters and brand new grandparents. We are in a sweet season of life. Our daughter and her husband are expecting our first granddaughter and they just bought a beautiful home. We have been waiting to see where they would settle before we made our next move and now everyone is ready.
We are taking the plunge! The real estate market here in Southern California is red hot. After being long-time renters, my husband and I just put a deposit down on a condo we love and our days have been filled with plans to downsize and save money and both are challenging!
When they say it's a seller's market, they weren't joking. We had to pass up a couple of the places we looked at because they already had so many bids and were involved in bidding wars. In order to make sure we could compete in the competitive market, we knew that we had to cut expenses and save as much as we could for the down payment.
As the way it seems to go, as soon as we started saving, we had an unexpected expense come up. This time it was medical expenses. My husband ended up with a minor infection and needed the prescription antibiotic, Cipro. We just enrolled with new insurance and haven't met our deductible yet so I knew we'd have to pay full price for the medication. So I could brace myself for the bill, I called my local CVS to find out how much it was going to cost and I couldn't believe the price!. I quickly thanked the employee, hung up, and called my friend to vent. That's when she recommended I check out the Optum Perks app. She said she checks it every time she has an RX to fill.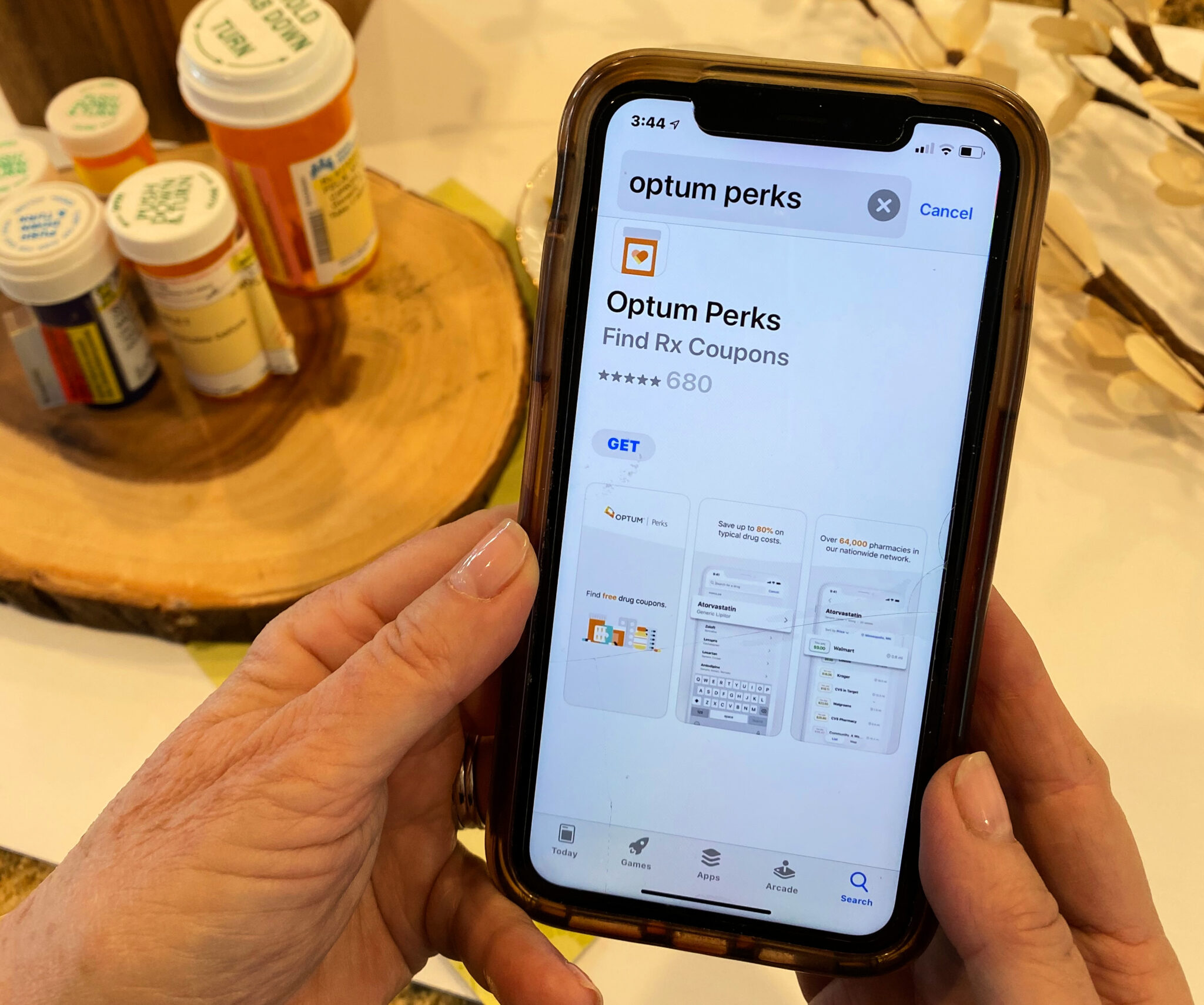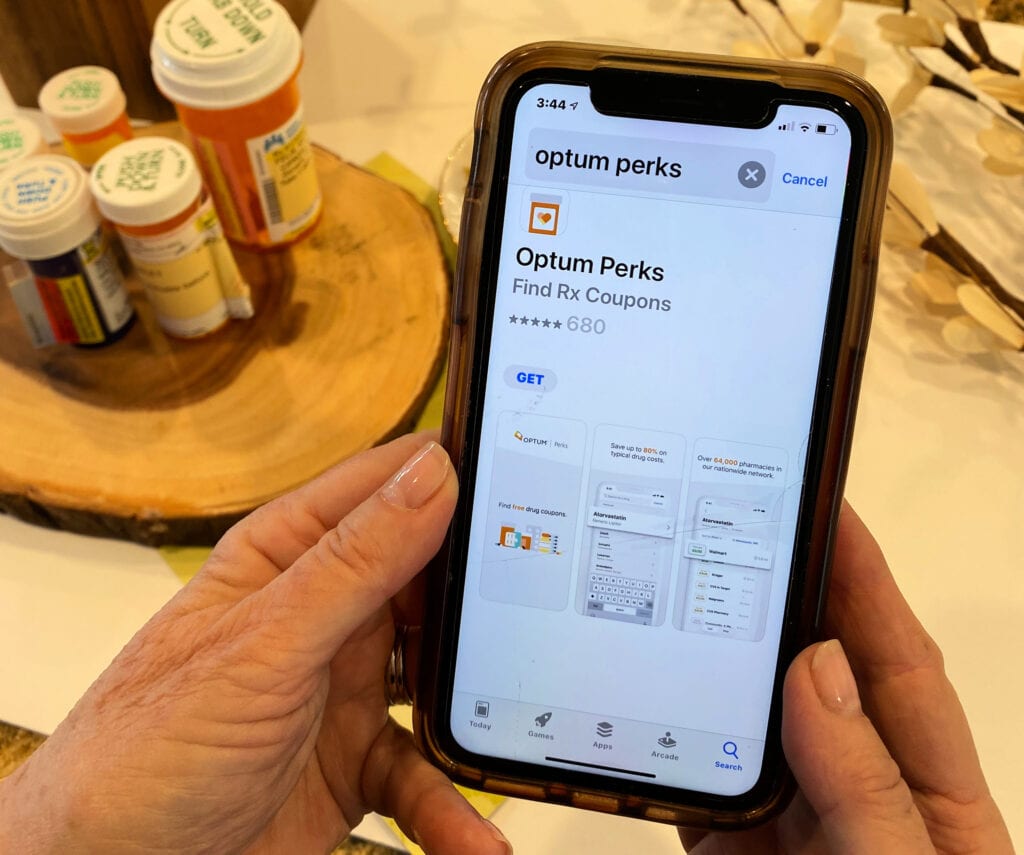 I went to my App Store and downloaded the free Optum Perks app. It's available for iOS and Android. I was surprised at how quickly I was able to start using the app. I didn't have to enter any personal information since there's no membership or fees involved with the app. I clicked on the "Find a drug coupon" button to start my search. It's only 3 easy steps: Search, Find, and Save!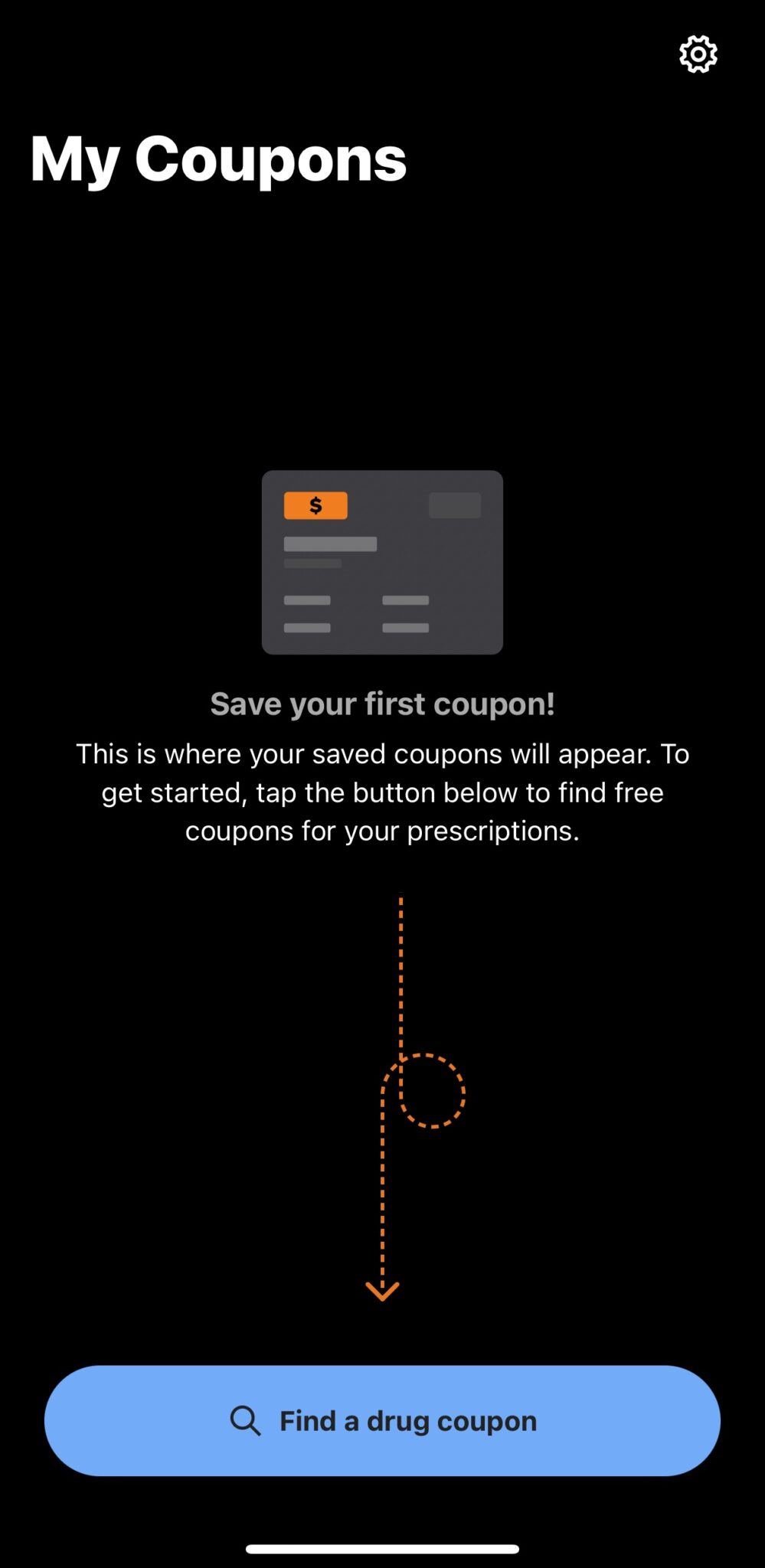 I entered "Cipro" in the search bar and was given a list of medications that fit that search.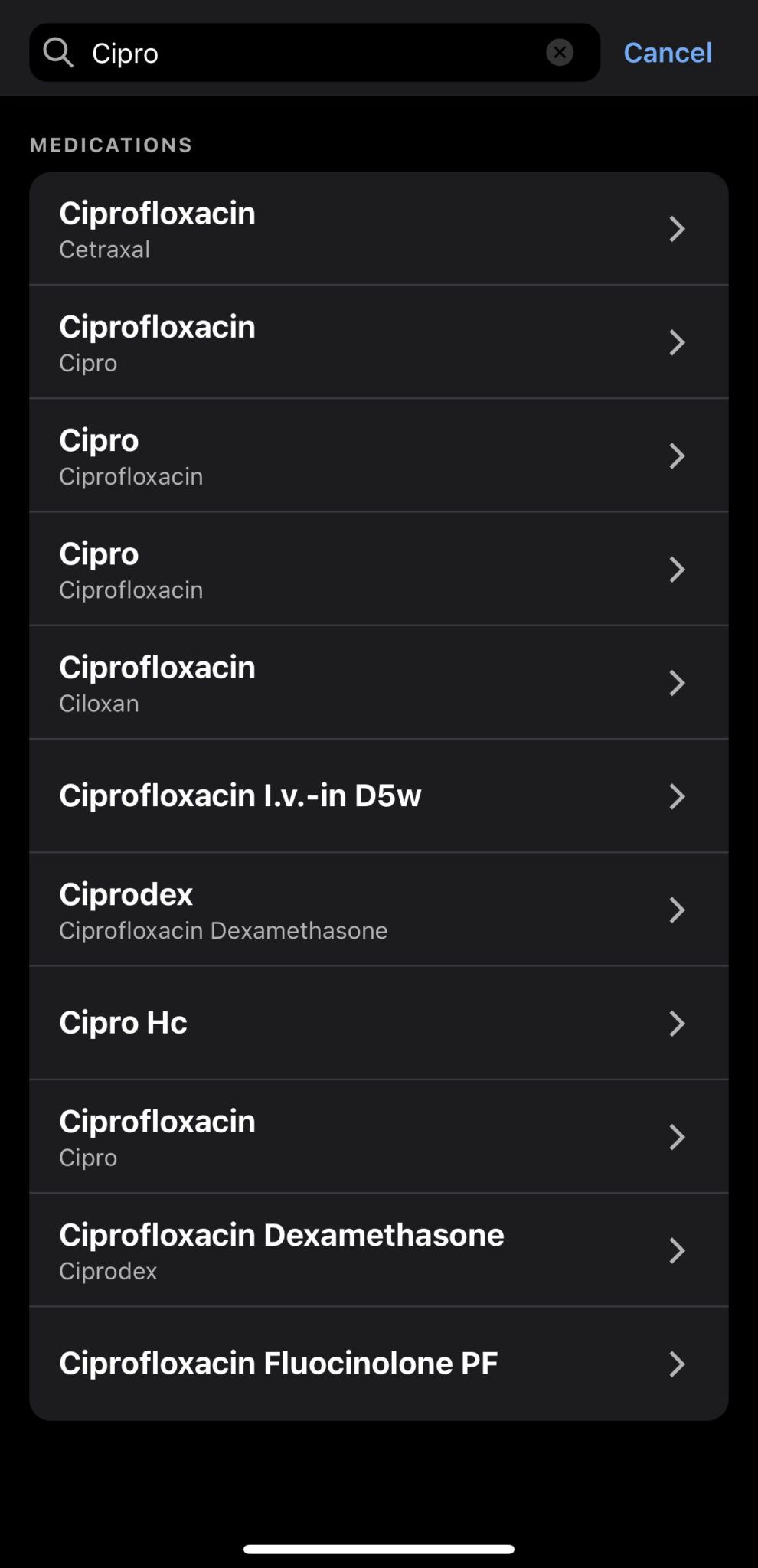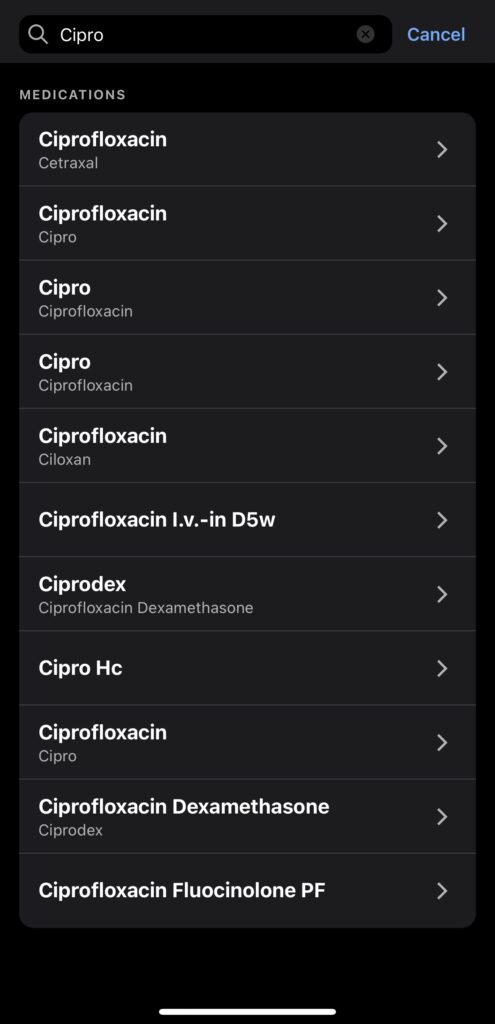 First, you choose the manufacturer, which means you get to pick if you want brand name medications or Generic. I prefer to go with generic since it's typically the lesser expensive option but I like to be able to compare the prices before deciding which way to go.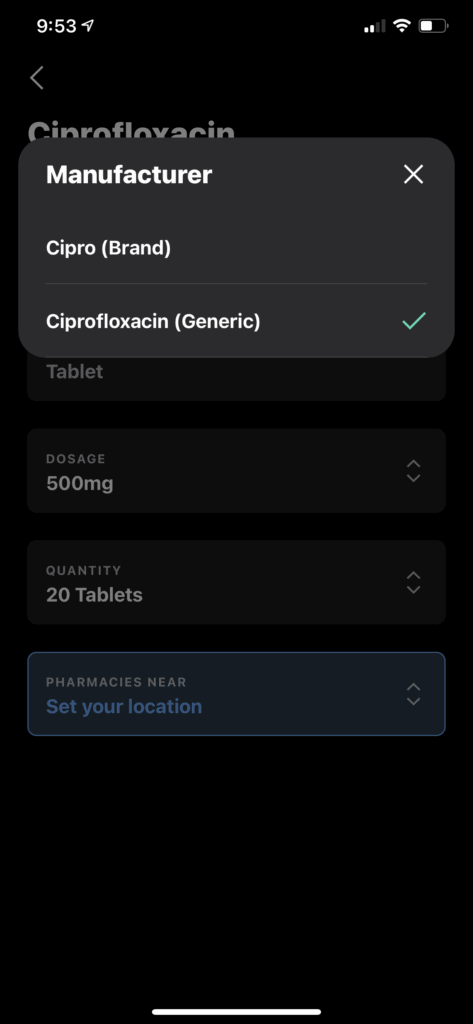 Next, select the proper dosage. The app automatically defaults to the most popular dosage for each prescription so it's important to make sure that you're selecting the correct one as it can affect your costs and savings.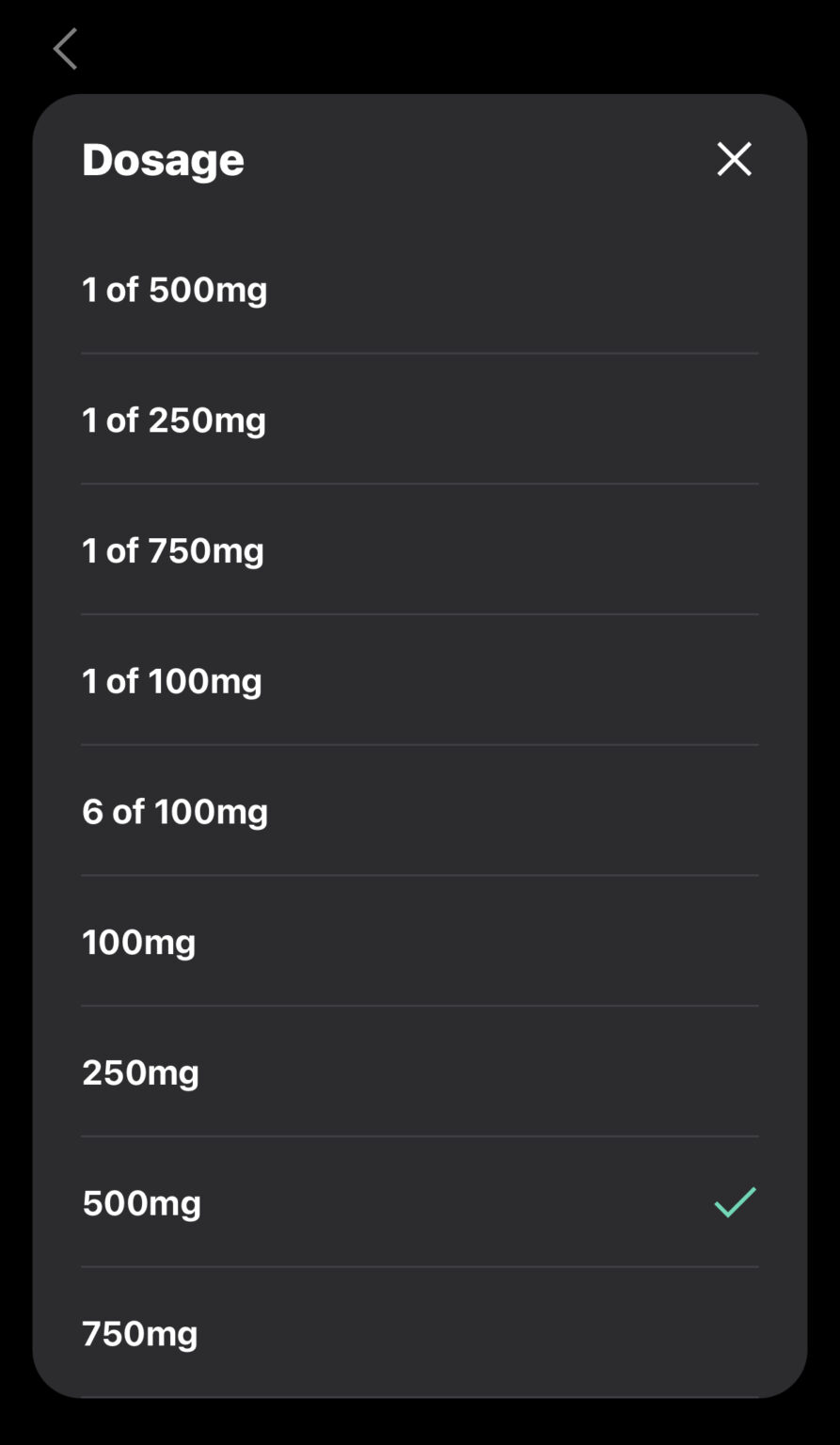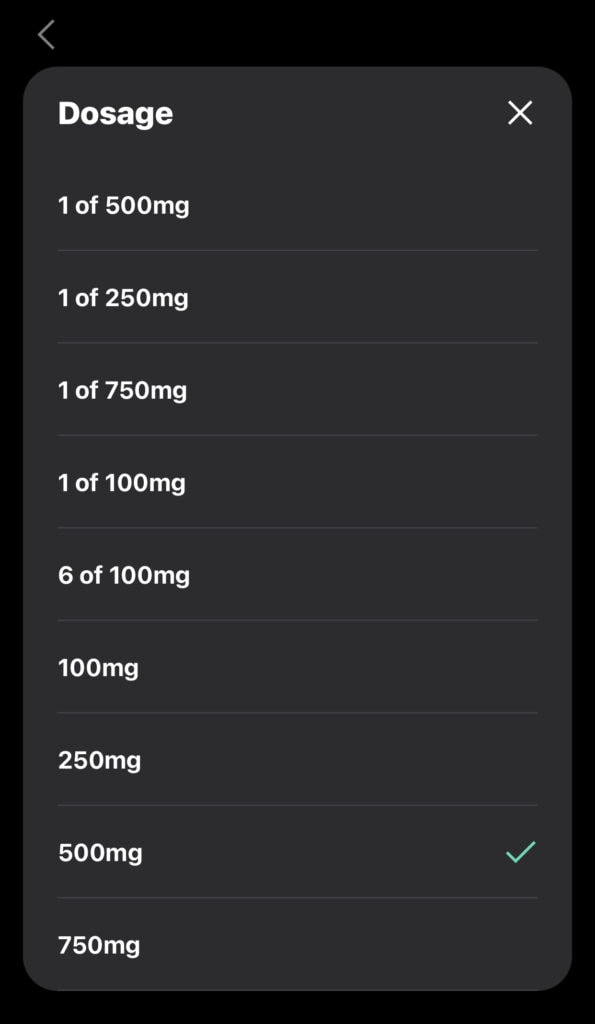 You will also need to properly select the quantity that matches your prescription.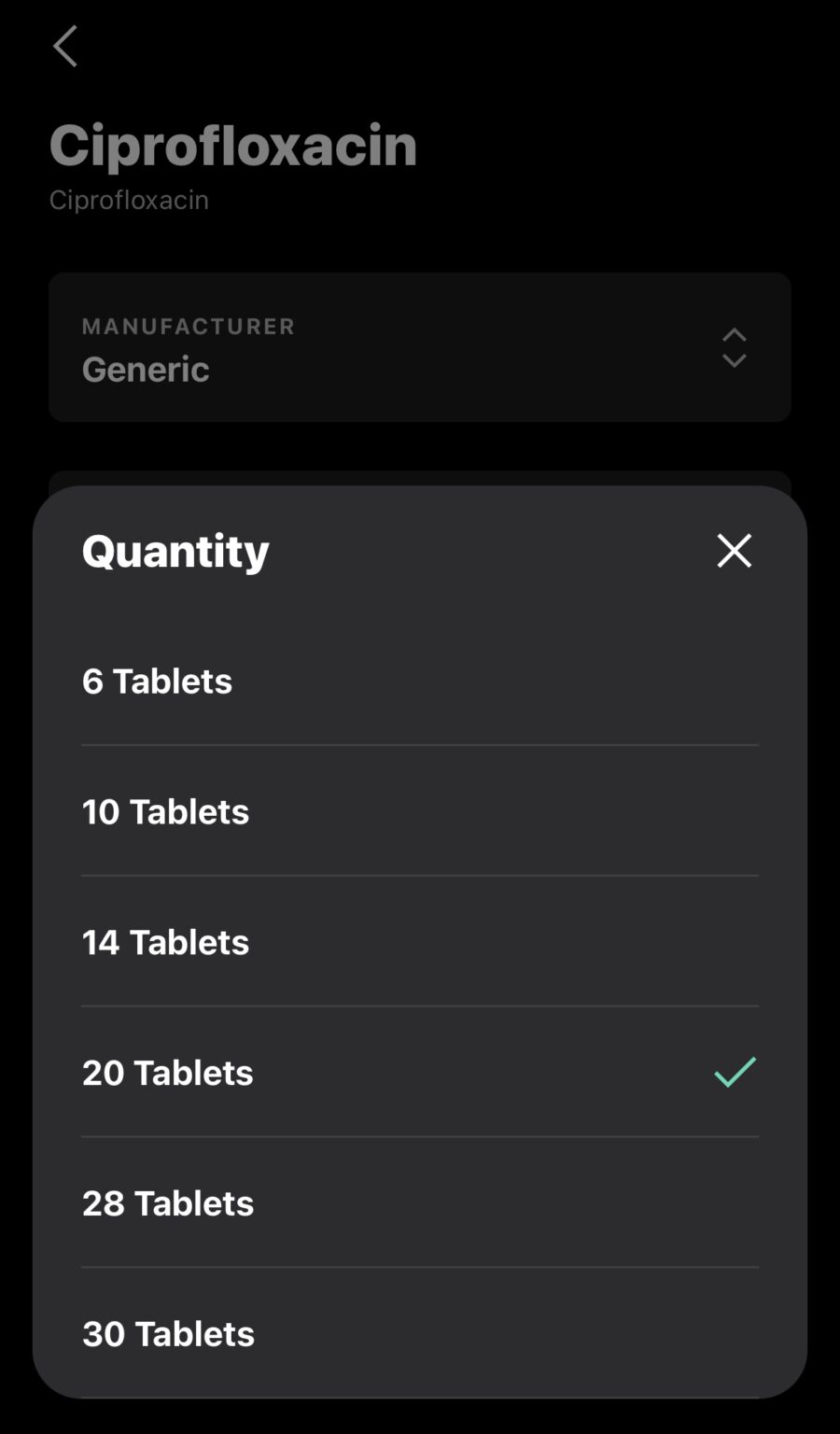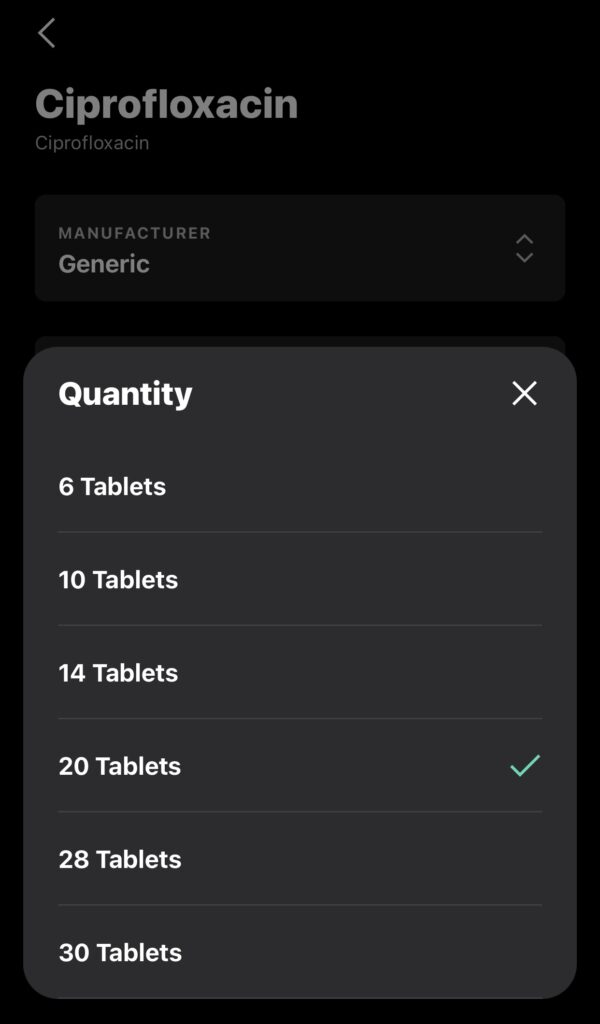 Finally set your location to find the pharmacies near you. You can enable location to allow the app to automatically find your location or you can search by zip code. The app saves the zip code for you so you'll only need to enter it before your first search. The zip code search feature can help you quickly find pharmacies when you're out of town too.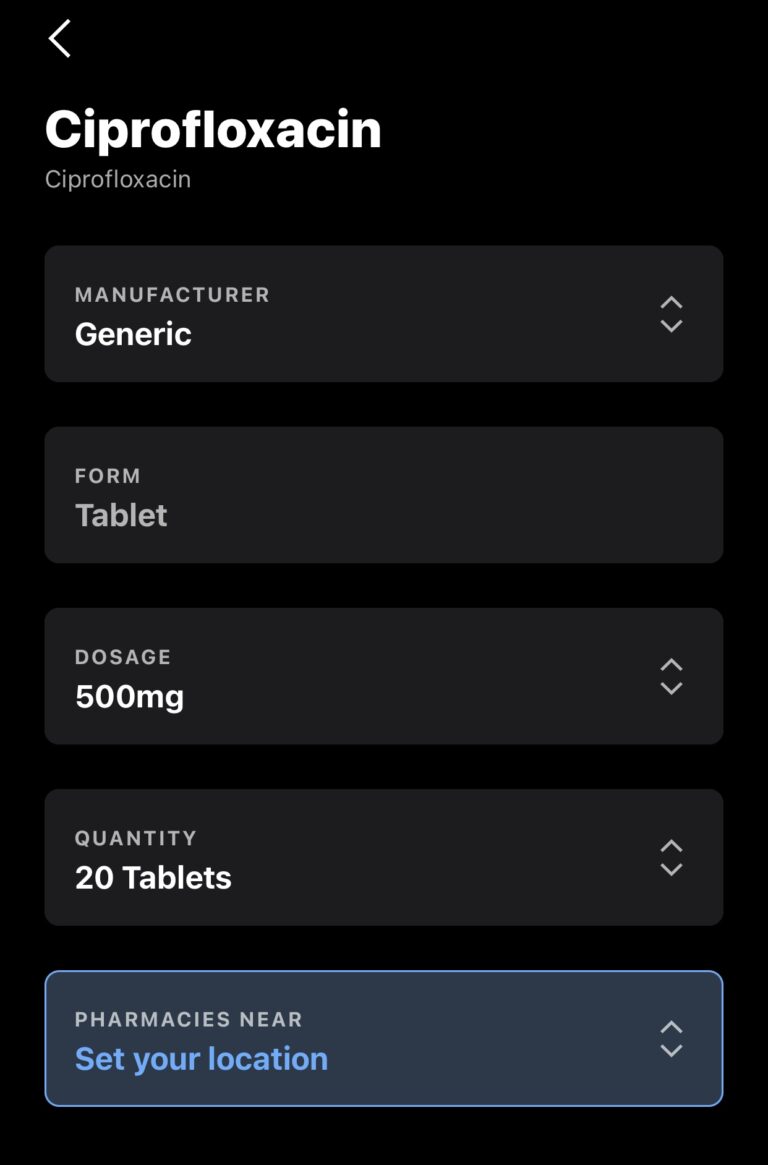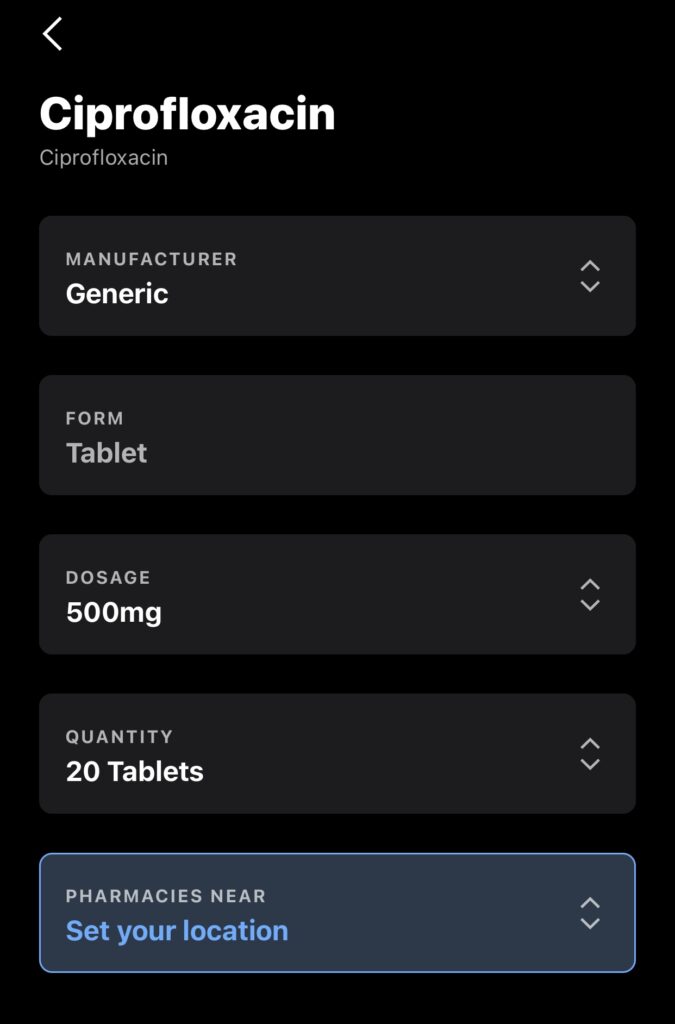 Verify all of your selections, then click the "see prices" button to generate the list of local pharmacies with the price that you'll pay as well as the distance from your searched location so you can pick the pharmacy that best suits your needs. Or if you prefer you can select map view to see the pharmacy nearest you.
Click on the desired pharmacy to view the coupon details and save it to your coupons so it'll be ready to use once you get to the pharmacy. Once you save your coupon, you can quickly search for your next medication if needed.
Head to your selected pharmacy to pick up your prescription and take advantage of your savings. You can use the coupon at the pharmacy counter or at the pharmacy drive-thru, which I prefer, especially these days.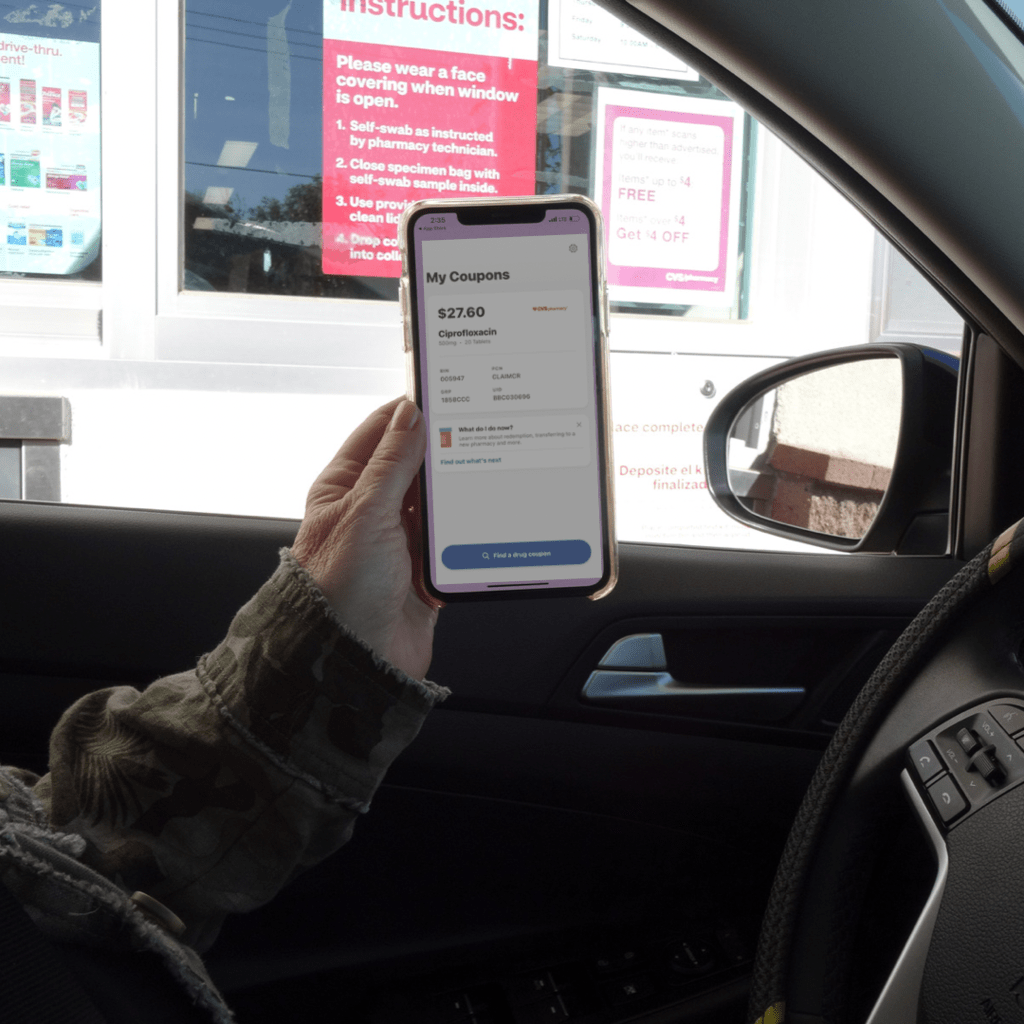 I just showed my coupon to the pharmacy employee at the drive-up window and they processed my savings. Just like using a coupon at the grocery store. It really is that easy.
I'm going to share what I've learned about Optum Perks and answer some FAQs. I was really surprised to see the different prices that my local pharmacies charge for the same medications.
Who Can Use Optum Perks?
Anyone can use Optum Perks, regardless of your insurance. You can quickly see the price for the medication using the search feature – knowledge is power!
What is Optum Perks?
Optum Perks offers free discounts on almost every FDA-approved medication, even without insurance! You can quickly search the database of prescription prices to find the medications that you need in your location. Download their Mobile App available on both Android and iOS.
No personal information is needed to get started and there is no membership or fees to use the service. Simply enter the name of your medications, find a coupon and use it at a nearby pharmacy.
Safety During These Challenging Times
As I mentioned, my husband needed to have a prescription filled right away for an infection. He was not feeling well at all and I wanted to find an option with a drive-thru. When I looked in the Optum Perks app, I had several less-expensive choices but today I went for convenience first. That is why the app is so great. You see your options near you and you decide which one works best. For the next prescription that I need to fill, I may make a different choice in where to fill it. That is up to me and can change with every RX.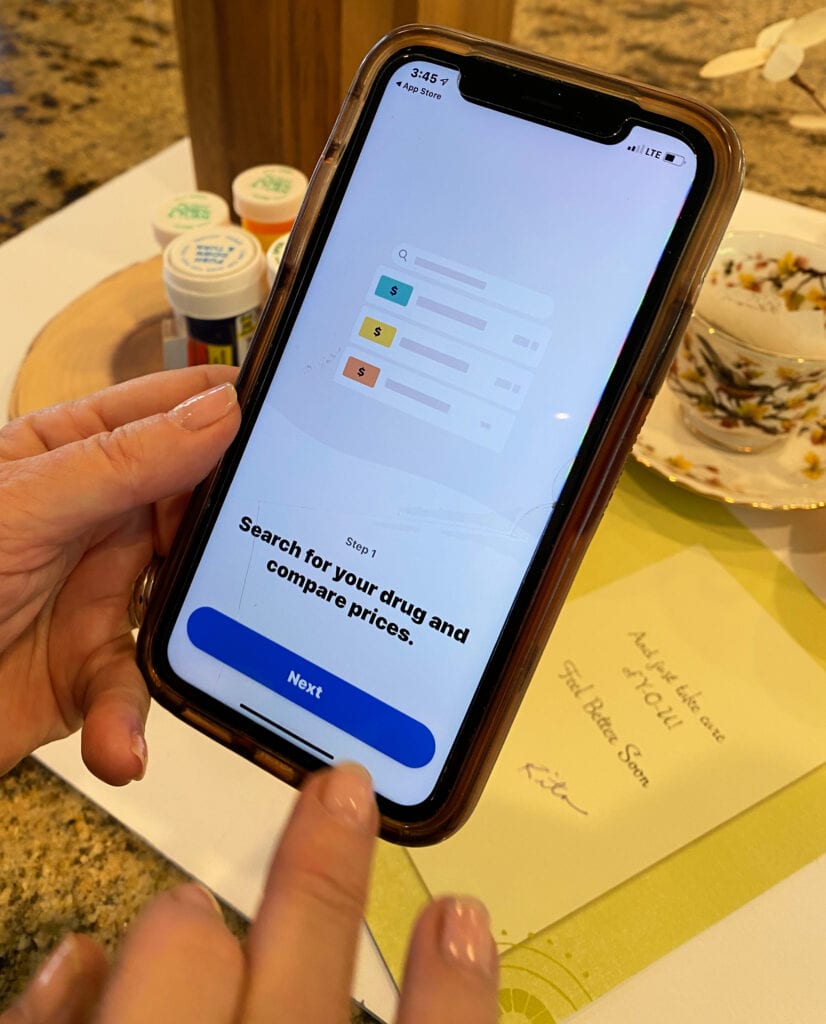 How Much Can You Save Using Optum Perks?
Enter the name of a medication and your zip code in the app to see the results.
I learned that the average family spends over $1300 a year on filling prescriptions. Don't just show up at your pharmacy without checking for pharmacy discounts first.
If you have insurance coverage, it does not necessarily mean you have low-cost prescription meds. Optum Perks can work really well for insured people with high out-of-pocket costs. When you see how easy it is to find potential savings, there is no reason not to check your options in the free app.
Save up to 80% on your prescriptions.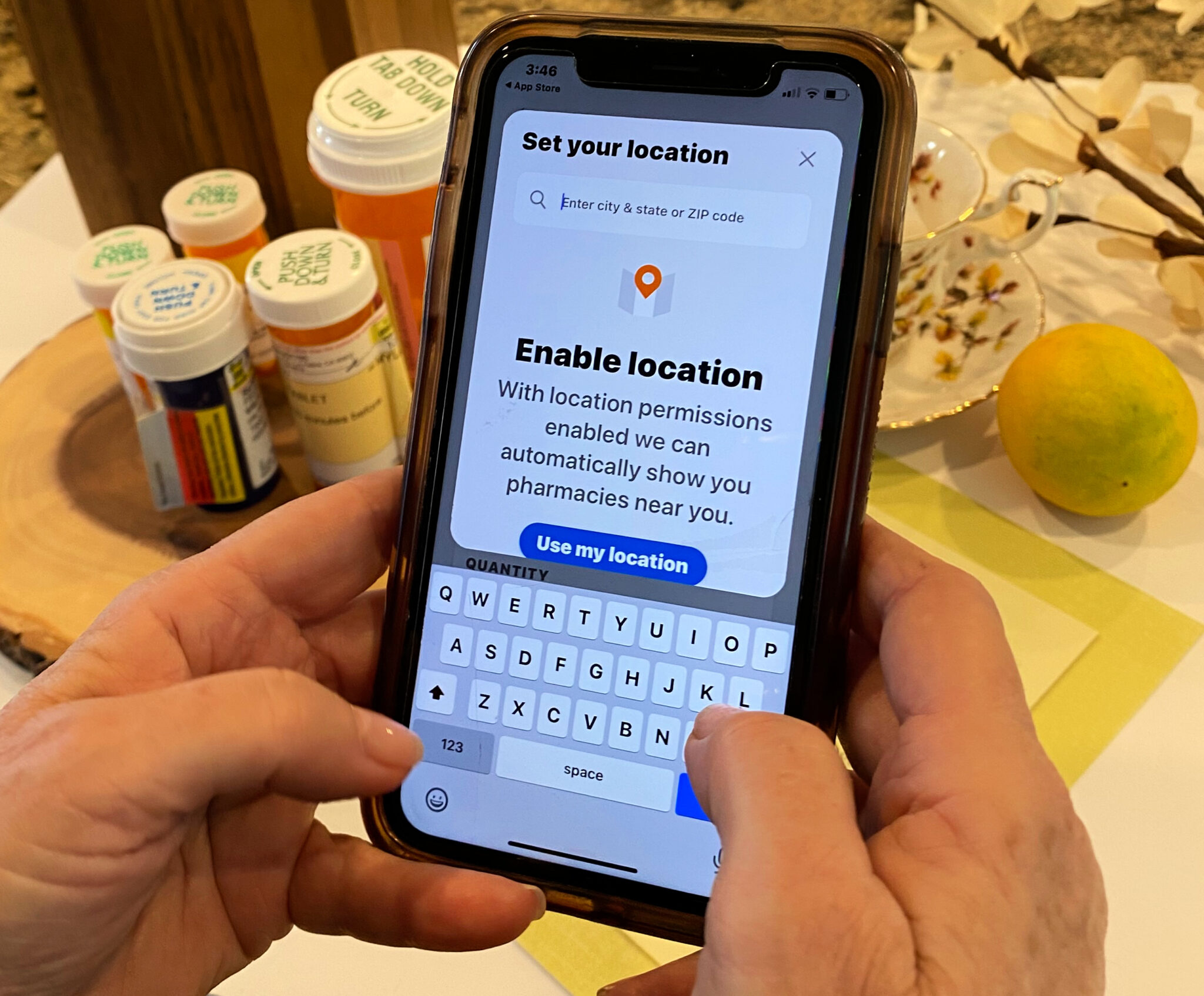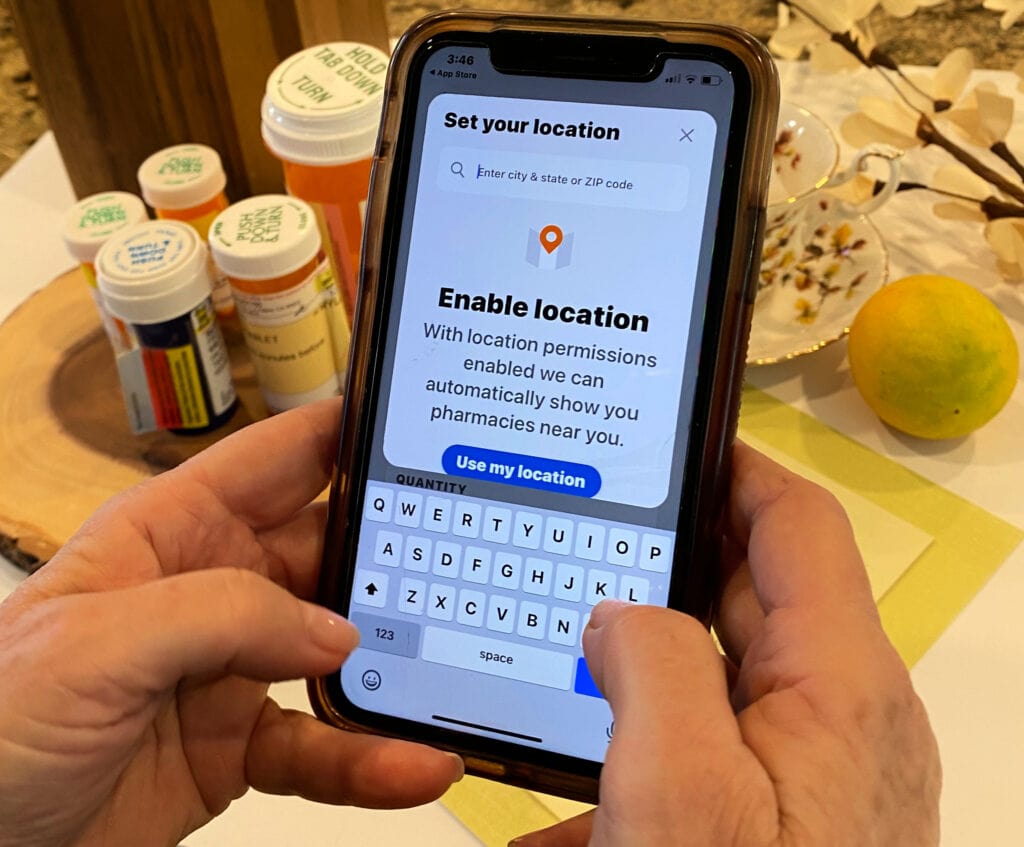 How

Optum Perks

Works
Check the Optum Perks mobile app for current prices before purchasing your prescriptions.
The most popular dosage for each prescription is automatically selected. When you adjust the quantity and/or dosage, it will affect your prescription costs, so you might need to play around with the options for optimum savings!
Optum Perks
is free to join and partners with
64,000+ pharmacies nationwide (including but not limited to; Walmart, CVS, Walgreens, Rite Aid, Kroger)
Can I Use

Optum Perks

with my Insurance?
Optum Perks cannot be combined with insurance. I recommend that you test Optum Perks against the price you would pay when you use your insurance. You may find that the Optum Perks price is lower than your insurance copayment for your prescription.
It is so easy to check – I recommend just getting in the habit of always checking the Optum Perks price in their free App.
Pro Tip – if you are traveling and need to fill a prescription, enter the zip code of your current location to find the best price and the location of area pharmacies.
How to Get Optum Perks
Download the Optum Perks iOS or Android App here.
Search, Find, and Save with Optum Perks Prescription Mobile App. What will you do with the extra savings? Review your experience using Optum Perks and let us know your savings by leaving a review on the app!