This post is sponsored by Savings.com. As always, all opinions are 100% mine.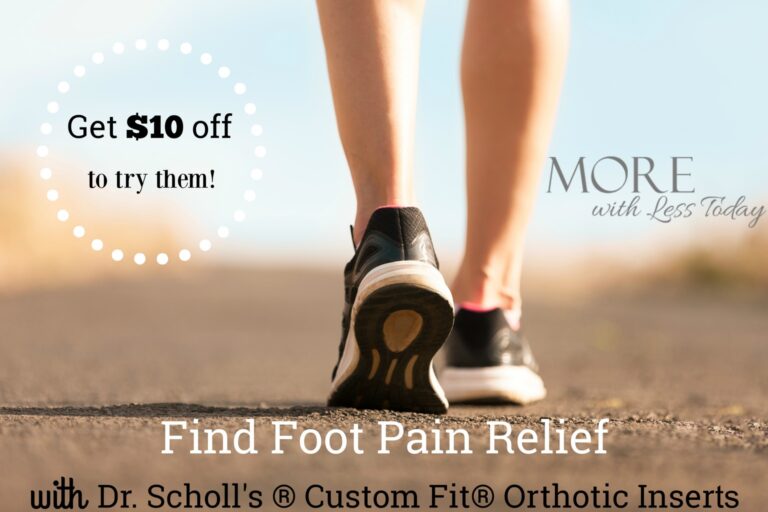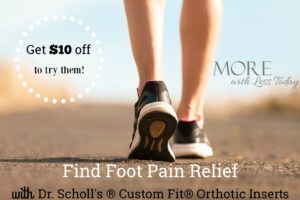 My sister is a nurse and she is very observant. We were together recently and she saw me kick my shoes off under the table. She asked if my feet were hurting me and truthfully, I had not stopped to realize how much they were bothering me until she asked me the question.
My feet have been aching lately but it was something I just got used to. I do a lot of walking for exercise and my walking shoes have seen better days. I know I need to replace them but they were expensive.
Find Foot Pain Relief With Dr. Scholl's ® Custom Fit® Orthotic Inserts – $10 Off Coupon
[now expired]
She told about Dr. Scholl's orthotic inserts as a smart and inexpensive solution. She has them all of her work shoes and said they have made such a difference. You might imagine that as a nurse, she cannot be slowed down by foot pain.
She also said her son has flat feet and would often complain that his feet hurt until she starting putting them in his shoes.
I bought a pair at Walmart and I could not believe the difference in how my feet feel and how comfortable they are to wear. It was such an easy fix. I'm now in the process of adding them to several pairs of shoes so the $10 off coupon I am sharing below will come in handy for me too.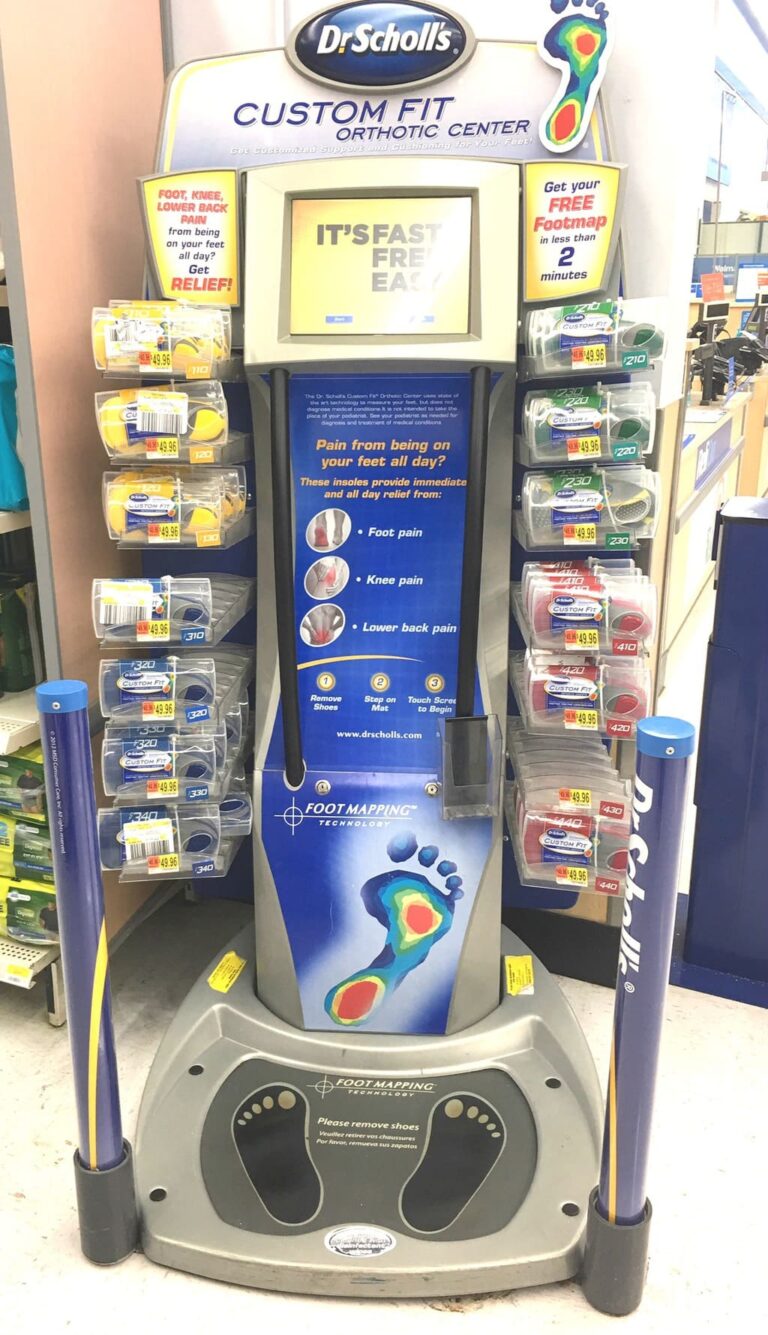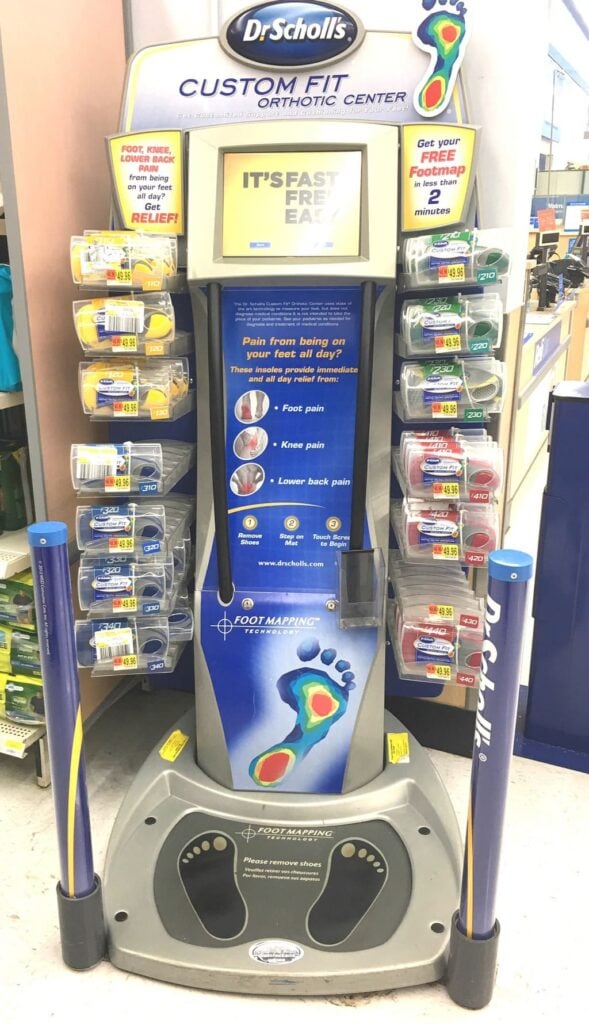 I was intrigued by the Custom Fit Kiosk system found at select Walmart stores.
You just place your feet on the machine and follow the on screen prompts. It takes just a few minutes to get your custom recommendation. The foot-mapping technology will guide to in choosing the perfect orthotics for you and you can pick them up right there in the Walmart store and take them home.
The Dr. Scholl's Custom Fit Orthotic inserts will bring all-day relief to your tired, achy feet and relieve foot pressure, knee and lower back pain. The Cradeflex support system will help stabilize your arch. That is right where my feet were hurting the most, in my arch.
They fit easily into most shoes including walking shoes, sneakers, casual shoes, dress shoes and work shoes with no trimming needed.
Grab the $10 Dr. Scholl's coupon here and redeem it at Walmart. You can print it twice so you can try them in more than one pair of shoes or get some for another family member.
BOLO! Check your mailbox for your next Valpak envelope and you'll find an additional coupon.
#TRYDRSCHOLLS GIVEAWAY
Be sure and enter to win the $500 Walmart gift card giveaway.
Ten (10) winners will receive a $50 Walmart gift card. Enter now, the giveaway ends on Sunday, August 27th at 11:59 PM ET. See complete Official Rules for entry instructions, full prize descriptions, restrictions and other important details.
Good luck, I hope you win! Follow along on social media using #TryDrScholls.