Our family has a lot of milk allergies but really loves frozen desserts so we came up with this delicious Homemade Gelato Recipe!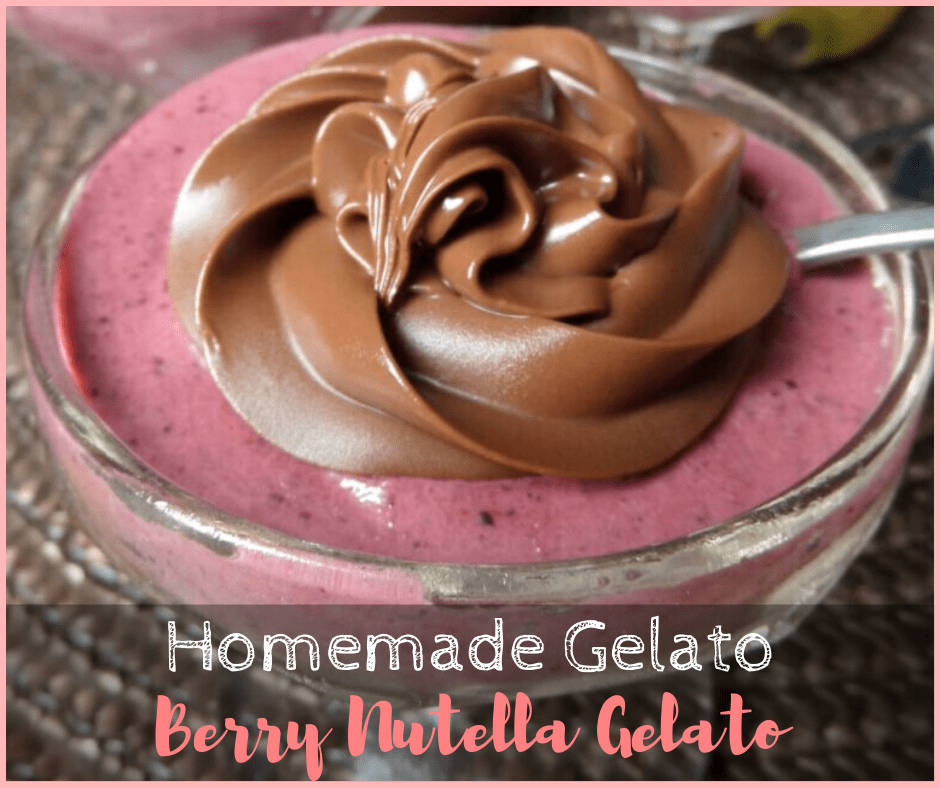 We love berries and love Nutella so the combination was our inspiration. We added banana too to make it a bit thicker and healthier. The kids could not get enough. I'm sure your family will love this recipe too!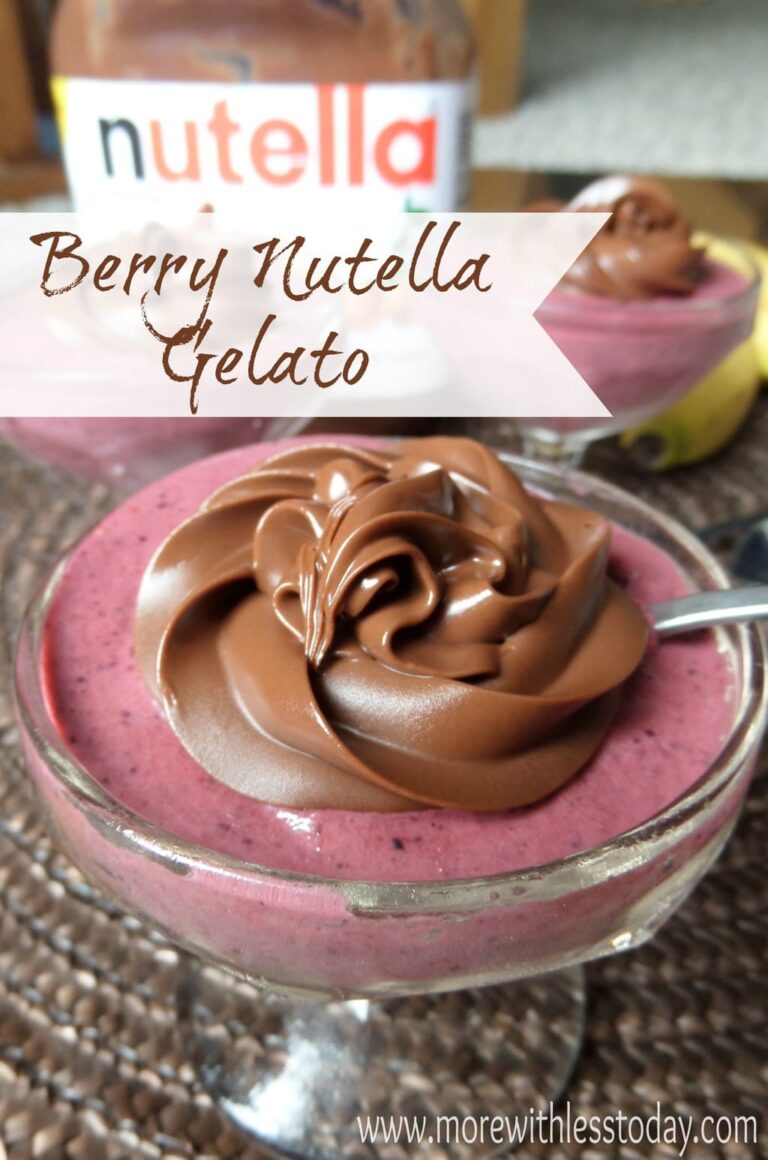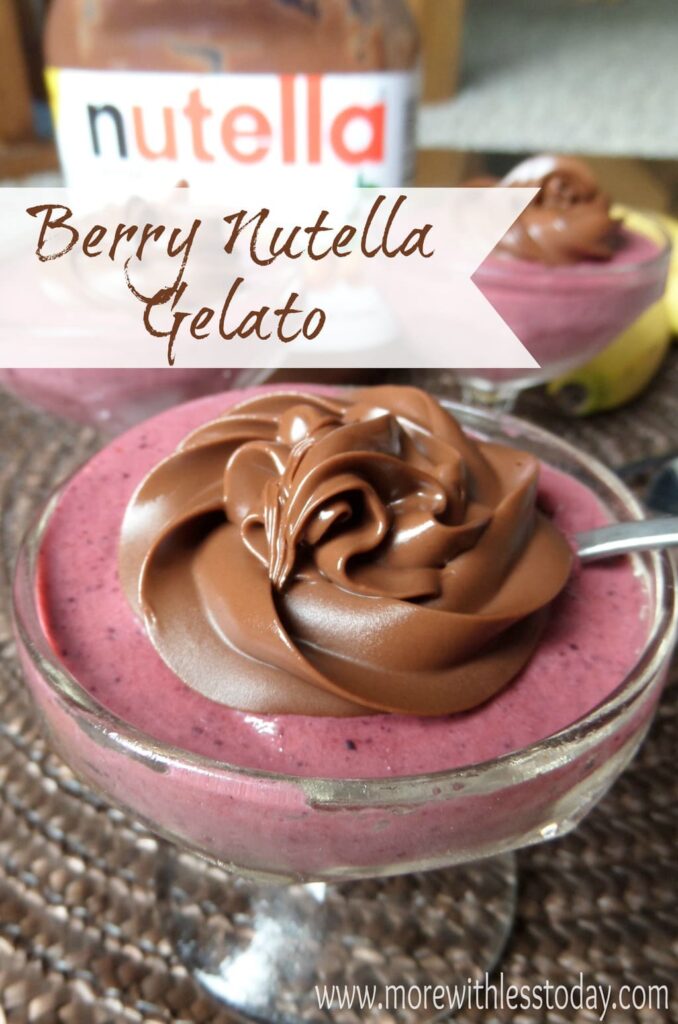 Homemade Gelato – Berry Nutella Gelato
Ingredients & Supplies:
2 cups frozen mixed berries

2 frozen bananas

1 cup dairy free milk (we like rice milk)

1/2 cup Nutella

Nutella for topping

piping bag with a large tip

blender
Directions:
Combine frozen berries, bananas, dairy-free milk, and Nutella in the blender. Our berry mix included strawberries, raspberries, and blueberries. Puree the mixture until berries and banana are smooth.
Spoon the mixture into individual dessert cups and return to freezer until ready to serve.
Prior to serving, fill a piping bag with a small amount of Nutella and pipe a little bit of Nutella on top of each dessert. If you do not have a piping bag and tip, you can use a plastic freezer bag and cut a small hole in one corner. Just be careful to not squeeze too tightly or the bag may come apart and you will have a mess.
These dessert cups are so pretty! Serve and enjoy.
This recipe can be made into several different desserts. You can simply enjoy it as a smoothie for dessert or even breakfast. You can also pour into popsicle molds or paper cups to make delicious Berry Nutella Gelato pops. If you need an extra pick me up, substitute the milk with chilled coffee for a Berry Nutella Frappe!
If you don't have Nutella on hand or don't care for its flavor, you could use peanut butter in its place. Berries, bananas, and peanut butter are a great combination!
Does your family have a favorite homemade frozen dessert?
You May Also Like These Recipes:
PIN Now and Save for Later