Recently I chatted by email with a reader about how to save for a holiday and we discussed tips to fund Christmas on a budget. I wanted to share these holiday tips with you and invite you to leave a comment or send an email with your ideas so that we call help each other.
No need to mention that this has been an extraordinary year and that the holidays are coming fast. Now is the time for all of us to think about setting a holiday budget and finding ways to decrease unnecessary spending. No one needs to start the new year with holiday debt.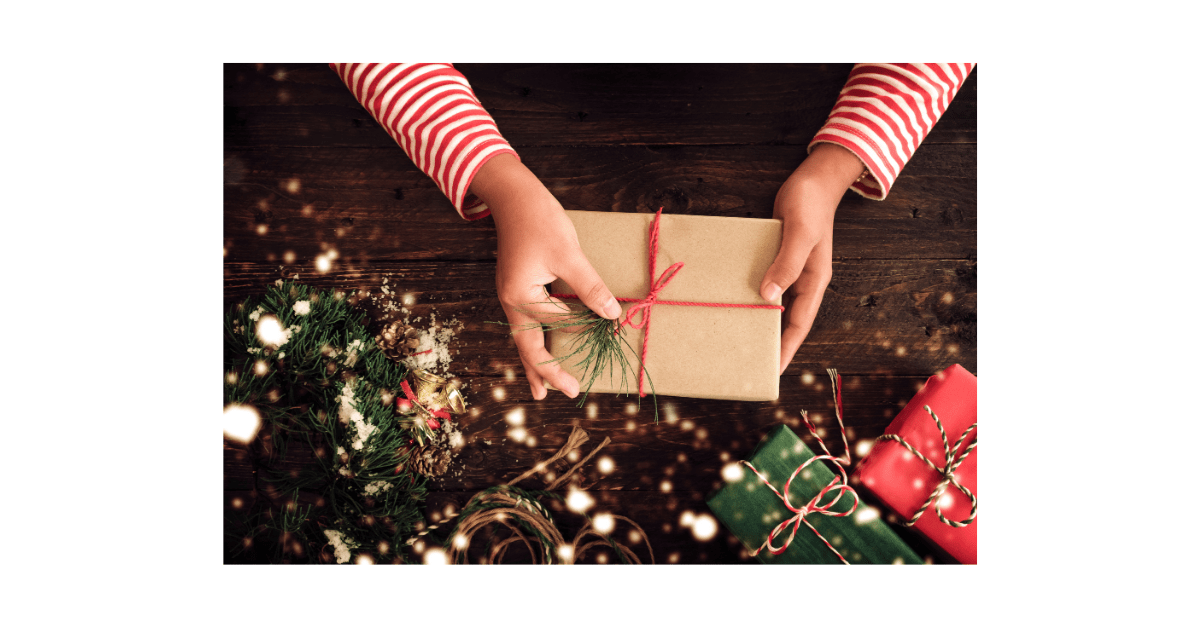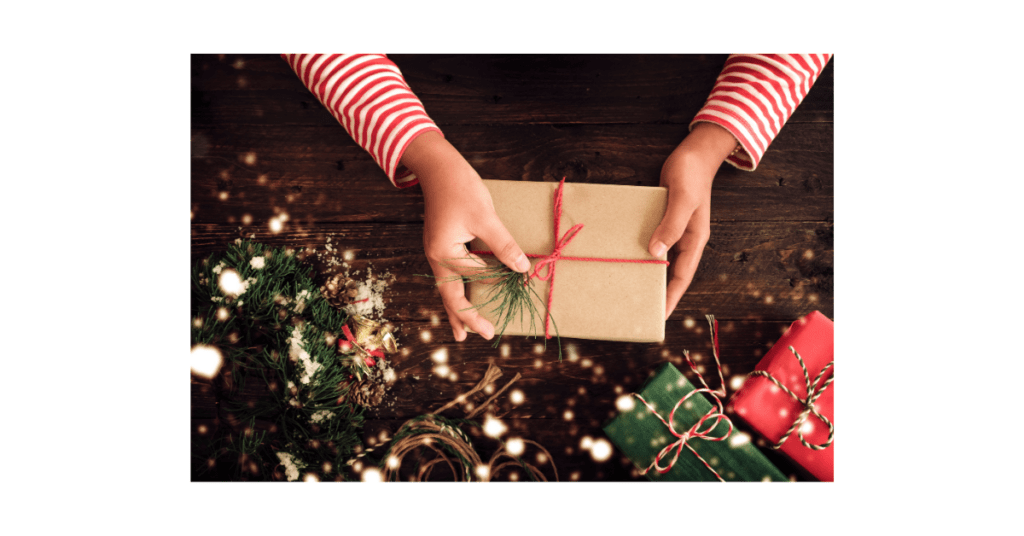 Holiday Tips for Spending Less
Set a Budget
How much did you spend last year? Take a look at your credit card and/or bank statements and determine if you are comfortable with spending the same amount this year. Everyone should understand if you need to cut back. Have a discussion with friends and family and you may be pleasantly surprised to find out others want to cut back or eliminate gifts this year too.
In your holiday budget, include holiday decor, party favors, postage for Christmas cards, and holiday groceries, travel, pet boarding, and charitable giving. Get your partner on board too and make sure you are both comfortable with the amount you will be spending this year.
Keep a Record
I use a small notebook to write down what I bought for who and what I spent. I also write down any notes that will help me next season such as "I have plenty of wrapping paper" or "order family photo cards earlier". You will be so happy next year when you can refer back to your notebook. This is something my mom passed down to me. She used to write the gifts she bought for each of the kids in a secret code and we never were able to crack that code!
Write down everyone you plan to buy for this year and a ballpark idea of how much you want to spend on their gifts.
Know Your Prices and Make a List
Make a list now of the current prices of the bigger ticket items you might be looking for. That way you will know a good deal when you see one.
Start Cutting Back Now
See how much money you can save now by cutting back on little splurges, not throwing away spoiled food, paying extra attention to the utility bills, cutting out unneeded subscriptions, and more. Here is a roundup of cheap and tasty meals you can make for around $5 per person. And here are 15 ways to cut down on your grocery store spending.
Start Early Due to Low Inventory and Delayed Shipping
With online shipping and store inventories all over the place, it makes sense to start early this year. Waiting until the last minute usually means paying top dollar and creating extra stress.
I'm reading that many of our traditional stores are not going to do a traditional Black Friday rather they are going to start offering deals earlier and extending the time of the sales. I'm glad!
Consider a Side Hustle
Explore becoming a delivery driver, tutor, pet sitter, holiday retail worker, or other ways to make a little extra money. Here is a post I wrote recently about how to start a blog. Yes, you can make side money!
Enjoy Experiences Together Over Gifts
When our first grandchild was born, we decided to stop exchanging birthday gifts between our two adult children and their spouses. Now we get together for a meal instead and spend the extra money on spoiling that grandchild and helping them to fund their education.
You can bake cookies together, pool money to sponsor a family in need, volunteer together or take a drive to look at holiday lights. Attend a church service together and remember the reason for the season. Watch a favorite movie together with hot cocoa and cookies and start a new tradition!
Start a Secret Santa
If you have a large group, have everyone pick one person to buy for and set a limit on how much everyone will spend. You can have everyone write down 3-5 gift suggestions to make gift buying so easy.
Grab That Hot Toy Now
Some stores including Amazon and Walmart have Top Toy Lists If there is a hot toy on your holiday list, I would not wait. I would secure that now to avoid disappointment and over-paying at the last minute.
Buy in Bulk
If you like to give or bring a bottle of wine to your hostess, you can often save quite a bit when you buy wine by the case and not the bottle. Look for deals and split with a friend or family member. This also works if you have to meet a minimum to qualify for free shipping.
Make It Yourself
Make a tin of fudge or homemade cookies this year. Get creative. I found old postcards of my hometown on Etsy for just a few dollars each. I am going to frame them and give them to my siblings as a treasured memento. You can also make homemade beauty products such as lotion bars made with essential oils, homemade bath bombs and scrubs, and a soothing heating pad made from flaxseed. One of my most popular Pinterest pins is how to make photo coasters using nail polish remover and tile squares from the home improvement store. See how nice they look!
Here is one of our recipes to make biscotti from a cake mix, and another favorite for Snickerdoodle Cookies.
Sell Unwanted Items
Get cash for your electronics and old tech, sell used clothing on Poshmark, have a garage sale, or sell on eBay, Facebook Marketplace, or Craig's List.
Use Cash Back Apps
Ibotta is one of my favorite ways to accumulate a little cash stash from the stores I already shop at. I explain how easy it is to get started with Ibotta here.
Use Layaway
There are several stores offering layaway. You can set aside items now and make payments along the way without using credit cards.
If you want to keep more of your money and reduce holiday stress, begin now and use these holiday tips to make a budget!